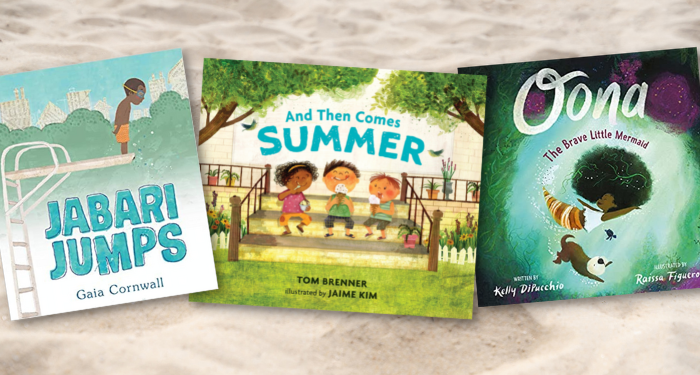 This content contains affiliate links. When you buy through these links, we may earn an affiliate commission.
As an elementary librarian, my countdown to summer is everything. Even without the promise of a prolonged vacation, the summer excitement starts pumping up with weather changes, public pool openings, and music of the ice cream truck coming from down the street. Even if you're not a fan of beach trips or hot weather, there's still garden fresh produce and extended daylight to look forward to. Every season deserves to be celebrated, but children, especially, tend to go all out for summer.
I currently live in a four-season area of the United States, but a brief time living in Florida made me realize that not all sections of the globe have crisp changes between winter, spring, summer, and fall. So what do we do when natural cues aren't going to energize us for what's to come? We turn to books! From the chaotic ending of a school year to the foods and feels of a lazy summer to the gradual blend into autumn, I've gathered summer picture books for every occasion. No matter where you live or what your summer holds, use these books to bid farewell to the classroom, swim, meet mermaids, taste ice cream, investigate shells, put your toes in the sand, and embark on endless adventures in your own backyard.
---
Hopefully these summer picture books have you excited for the season! Looking for more summer reading magic? Check out these summer reads for preschoolers. Want to rack up rewards while you read? These summer reading programs might pique your interest. Happy reading!