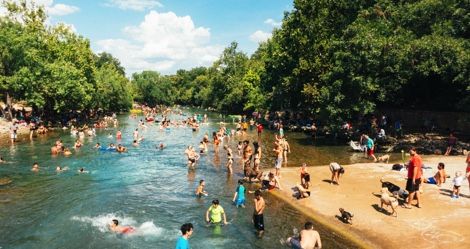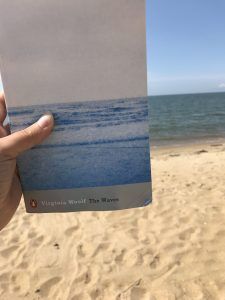 As the summer heat continues to batter the country, one tonic has been to go to the nearest shoreline with a "beach book," reading something, anything, you "don't have to think about."
While I do agree with going to the beach, as an obsessed reader, I always chose books that I want to think about. As a writer, I want to see how the best writers handle the heat – how they build their fictional worlds where the summer heat becomes its own distinctive character.
There always seem to be an underlying threat of violence in the summer heat. Too many times, there is some unforeseen accident that changes everything for everybody forever – and the summer and the heat are at fault.
What follows are some of my favorite fictional summer heat scenes. Just reading them may shut down you from your own summer heat challenges as you sweat the summer heat of Joan Didion, Eudora Welty, E.B. White and F. Scott Fitzgerald. And a few other lines that I can't think of at the moment: it's too hot.
###
"And the heat was a medium which made this change of out-look possible. As a liberating power with its own laws it was outside my experience. In the heat, the commonest objects changed their nature. Walls, trees, the very ground one trod on, were warm to the touch; and the sense of touch is the most transfiguring of all the senses. Besides altering or intensifying all smells the heat had a smell of its own – a garden smell, I called it to myself, compounded by the scents of many flowers, and odours loosened from the earth, but with something peculiar to itself which defied analysis. Sounds were fewer and seemed to come from far away; as if Nature grudged the effort. In the heat the senses, the mind, the heart, the body, all told a different tale. One felt another person, one was another person." – The Go-Between by L.P. Hartley
####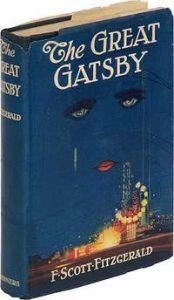 "And so with the sunshine and the great bursts of leaves growing on the trees, just as things grow fast in movies, I had that familiar conviction that life was beginning over again with the summer."
"The next day was broiling, almost the last, certainly the warmest, of the summer. As my train emerged from the tunnel into sunlight, only the hot whistles of the National Biscuit Company broke the simmering hush at noon; the woman next to me perspired delicately for a while into her white shirtwaist, and then, as her newspaper dampened under her fingers, lapsed despairingly into deep heat with a desolate cry. 'Hot!' said the conductor to familiar faces. 'Some weather!…Hot!..Hot!…Hot!…Is it hot enough for you? Is it hot? Is it…?
"We had luncheon in the dining room, darkened too against the heat, and drank down nervous gayety with the cold ale.
'What'll we do with ourselves this afternoon?', cried Daisy, 'and the day after that, and the next thirty years?' "
" 'I love New York on summer afternoons when every one's away. There's something very sensuous about it – overripe, as if all sorts of funny fruits were going to fall into your hands.' " – The Great Gatsby by F. Scott Fitzgerald
####
"It is three o'clock on a Sunday afternoon and 105 degrees and the air so thick with smog that the dusty palm leaves loom up with a sudden and rather attractive mystery. I have been playing in the sprinklers I have been playing in the sprinklers with the baby and I get in the car and go to Ralph's Market on the corner of Sunset and Fuller wearing an old bikini bathing suit. This is not a very good thing to wear to the market but neither is it, at Ralph's on the corner of Sunset and Fuller, an unusual costume. Nonetheless a large woman in a cotton muumuu jams her cart into mine at the butcher counter. "What a thing to wear to the market," she says in a loud but strangled voice. Everyone looks the other way and I study a plastic package of rib lamb chops and she repeats it. She follows me all over the store, to the Junior Foods, to the Dairy Foods, to the Mexican delicacies, jamming my cart whenever she can. Her husband plucks at her sleeve. As I leave the check-out counter she raises her voice one last time: "What a thing to wear to Ralph's," she says. – Slouching Towards Bethlehem by Joan Didion
###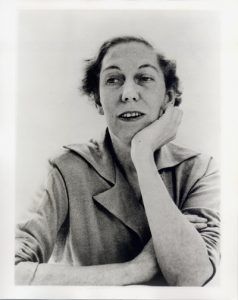 "I didn't come expecting not to wait. But it was so hot, all I did was hope and pray one or the other of us wouldn't melt before it was over."
"And I told her, 'Because I'm so tired of everything in the world being just that hot to the touch! The keys to the truck, the doorknob, the bedsheet, everything, it's all like a stove lid. There just ain't much going that's worth holding onto it no more,' I says, 'when it's a hundred and two in the shade by day and by night not too much difference.'
"I say it's so hot that even if you get to sleep you wake up feeling like you've cried all night!' says my wife."
But by the time I was moving around uptown, it was hotter still. That pavement in the middle of Main Street was so hot to my feet I might've been walking the barrel of my gun.  If the whole world could've just felt Main Street this morning through the soles of my shoes, maybe it would've helped some.' "
"…may try to railroad me into the electric chair, and what that amounts to is something hotter than yesterday and today put together."
"But people are dead now. And it's so hot. Without it even being August yet." – Where Is the Voice Coming From? by Eudora Welty
###
"Williamsburg was stifling. narcotized by the heat." The Promise by Chaim Potok
###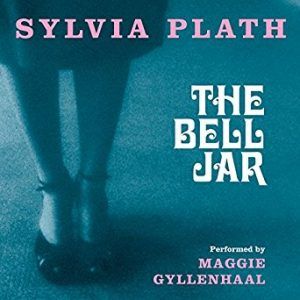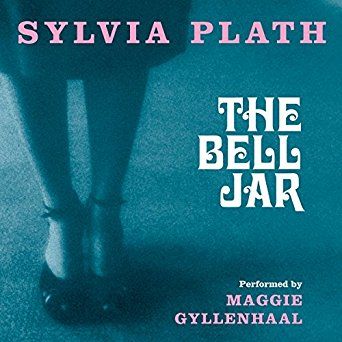 "It was a queer, sultry summer, the summer they electrocuted the Rosenbergs, and I didn't know what I  was doing in New York…I couldn't help wondering what it would be like, being burned all along your nerves."
"New York was bad enough. By nine in the morning the fake, country-wet freshness that somehow seeped in overnight evaporated like the tail end of a sweet dream. Mirage-grey at the bottom of their canyons, the hot streets wavered in the sun, the car tops sizzled and glittered, and the dry, cindery dust blew into my eyes and down my throat." – The Bell Jar by Sylvia Plath
###
"The month of August had turned into a griddle where the days just lay there and sizzled." – The Secret Life of Bees by Sue Monk Kidd
####
"The crickets felt it was their duty to warn everybody that summertime cannot last forever. Even on the most beautiful days in the whole year – the days when summer is changing into autumn – the crickets spread the rumor of sadness and change." – Charlotte's Web by E. B . White