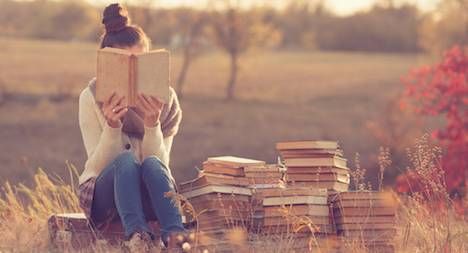 Lists
Summer & Fall Preview: Books to Watch For by Authors of Color
This content contains affiliate links. When you buy through these links, we may earn an affiliate commission.
Book Expo America (aka BEA) is where people in publishing go to share what's coming up. There's a whole lot of book talk but the books that get the most attention are the ones with signings or advance copies readers can pick up and take home before publication. Last year I shared 25 books by authors of color featured at BEA 2015, and this year the list is even longer.
Debut Novels
Of the many upcoming books from authors of color, most are from writers who are already established. It's still hard to get that first book deal for diverse writers and it's also hard to get marketing dollars behind that first book. So these are particularly noteworthy.
Homegoing by Yaa Gyasi has been generating buzz ever since it sold in a bidding war last year. Out in early June, this novel follows two sisters and the generations that follow them when one is sold into slavery and the other marries a slaver. It covers over 200 years and impressively melds the African and African-American experiences into one epic. (I've read this one and it's earned every bit of the buzz.)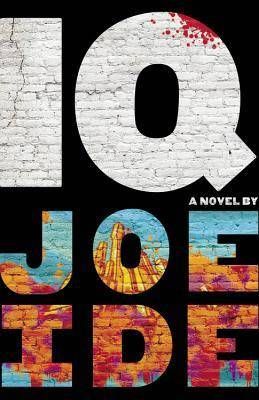 Author Joe Ide used his own history, growing up as an Asian kid in South Central Los Angeles, to create IQ, a new mystery set in a tough L.A. neighborhood about Isaiah Quintabe, nicknamed IQ, who is determined to help find justice and solve unsolved crimes the police don't care about. Quintabe is inspired by Sherlock Holmes and the book has already been compared to a West Coast version of The Wire, so perhaps it's not surprising that the television rights to IQ have already sold.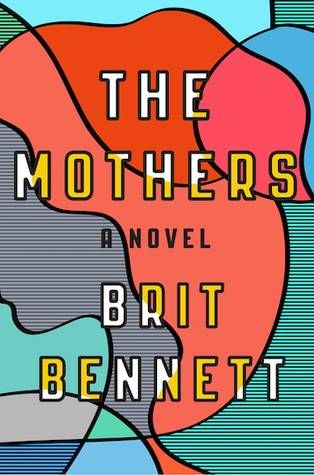 One of the books I was determined to go home with was The Mothers by Brit Bennett, thanks to an interview with the author on Jezebel last month. This novel is about secrets and betrayals in the community built around a black church. I'm always looking for more realistic portrayals of religion and all the ways it can affect people's lives, so this one is very close to the top of my TBR. (And that cover? J'adore!) Both IQ and The Mothers are out in October.
Fiction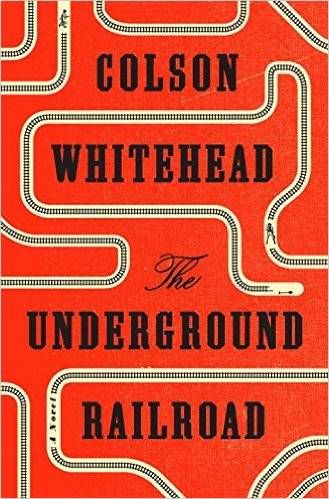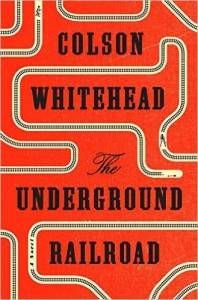 There was no single "big book" at BEA this year, but one book with a lot of attention and a lot of buzz is Colson Whitehead's The Underground Railroad. (I've read it, and it deserves the hype. It'll be one of 2016's big books for sure.) A historical novel about a slave named Cora who decides to follow in the footsteps of her mother, who escaped their life on a Georgia plantation, it has an epic scope and a magical realism twist.
One of the biggest names this year was Terry McMillan, whose new book I Almost Forgot About You is out in June. Georgia is past 50 and while she has a good job and raised her daughters well, she feels stuck. She decides to quit her job, hit the road, and try to figure out who she is. The journey also includes stops at the men she loved and lost along the way. While this is a great pick for middle-aged readers, it has broad appeal to all kinds of women who have stopped to evaluate their life.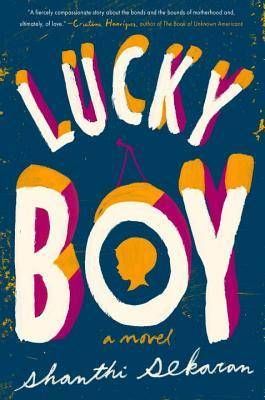 Lucky Boy is Shanthi Sekaran's follow up to her 2009 novel The Prayer Room. The boy at the center is the son of Soli, an undocumented immigrant from Mexico whose life has fallen apart. But when Soli is detained by immigration authorities, the boy finds a new mother in Kavya, an Indian-American woman unable to have children of her own. An exploration of motherhood and identity, Lucky Boy is out in October.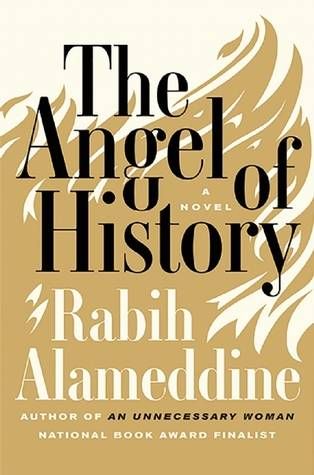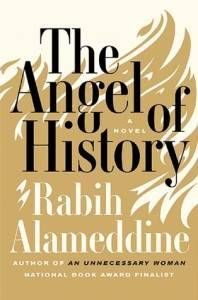 Rabih Alameddine, the Lebanese author of An Unnecessary Woman, has a new novel called The Angel of History. Set in a psychiatric hospital, it follows Jacob, a gay Arab and poet living in San Francisco during the AIDS crisis as he reflects on his life. In a magical realism twist, Death and Satan are both whispering in his ear, trying to lead him in their own directions towards the past or towards suicide. The Angel of History will be released in October.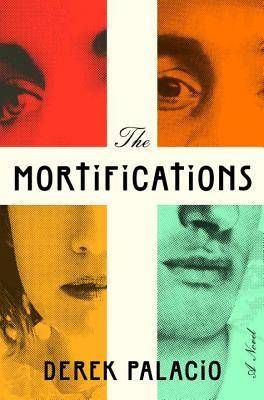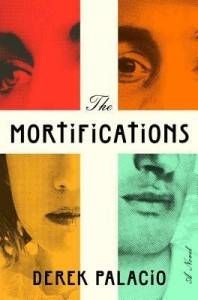 Derek Palacio's The Mortifications is about a family divided by Cuba's political upheaval. Activist Uxbal and his wife Soledad are divided on how to build their life together, and Soledad flees Cuba with their two children to raise them alone in Connecticut. The lost patriarch haunts the family as they decide whether to stay in the US or return to their home country. It's an October release.
Two prizewinning authors return with new novels. André Alexis, winner of Canada's Giller prize in 2015 for Fifteen Dogs (one of my favorites of last year) is back with The Hidden Keys, a story about the search for a set of mysterious objects that can unlock an inheritance. Out in October. Colombian author Juan Gabriel Vásquez returns with his first book since The Sound of Things Falling in 2013, which won the International Dublin Literary Award. The Reputations is about a powerful and influential political cartoonist who is forced to reevaluate himself and his life's work. Out in September.
Young Adult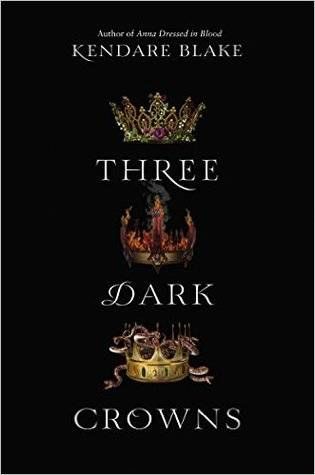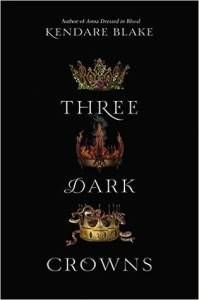 A large portion of this year's featured books at BEA by authors of color were young adult and middle-grade fiction. YA Fantasy has several strong upcoming entries, including the beginning of four new series, all out in September. Three Dark Crowns is the start of a new series from Kendare Blake, who wrote the Goddess War series and the Anna Dressed in Blood duology. This new book, which I devoured on the plane home, is set in a kingdom where each generation three queens are born, but only one can rule, and once they turn 16, the last one alive takes the throne. There's lots of cool powers, though my favorite is definitely the Poisoners.
Traci Chee's debut The Reader is another fantasy that starts a series, the Sea of Ink and Gold. Set in an illiterate society, it follows Sefia, who has been hiding and fighting for survival her whole life, but after her aunt, the last person with her, is kidnapped, Sefia has only the book her father left behind to help her find vengeance.
Zoraida Córdova, the author of the Vicious Deep series and the On the Verge series is back with her new Brooklyn Brujas series. The first book is Labyrinth Lost, which draws on Latin American magical folklore to tell the modern story of Alex, a teenage bruja (or witch) who is gifted with great powers but doesn't want them. When she tries to cast a spell to make her powers go away, she makes her family disappear instead. Her quest to save them will take her to a strange inbetween world with a boy she can't trust. It sounds like a good readalike for fans of Shadowshaper.
Danielle Paige, who wrote the Dorothy Must Die series, is back with a new retelling series called Stealing Snow. This time the story getting retold is the fairy tale of Snow White. This Snow has spent her life in a mental institution, but escapes to find that she's the heir of a dangerous royal family.
Two popular series also release their second novel. I probably don't need to tell you about Sabaa Tahir's A Torch Against the Night, the follow-up to An Ember in the Ashes, which was one of the most publicized books of the conference and whose fans have probably already marked its release date in August on their calendars. And the authors of Tiny Pretty Things, Sona Charaipotra and Dhonielle Clayton, are back with its follow up, Shiny Broken Pieces, where there's more ballet and betrayal as June, Bette, and Gigi compete to join the American Ballet Company. It's out in July.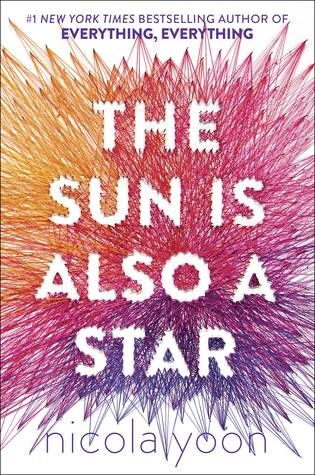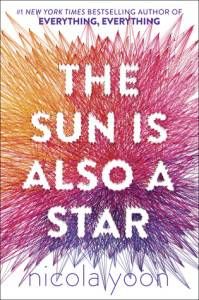 For contemporary YA, Kami Garcia, one of the authors of the Beautiful Creatures series, has a new novel, The Lovely Reckless, a contemporary romance about Frankie, who has stopped caring about everything after the death of her boyfriend, and Marco, a tough street racer in Frankie's new school. Out in October. Nicola Yoon, author of the wildly popular book Everything, Everything, is back with The Sun Is Also a Star, with a gorgeous string art cover and the story of Natasha and Daniel who suddenly fall in love right before Natasha's family is getting deported. Out in November. And speaking of second novels from popular authors, Adam Silvera, who wrote More Happy than Not, has another story of gay teen love and loss in New York City with History Is All You Left Me. But sorry, everyone, this one isn't out until early 2017.
Genre Fiction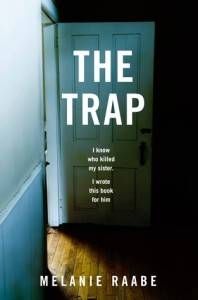 Melanie Raabe is a German author whose debut, The Trap, was in a bidding war before being translated and brought to the US. The movie rights have already been sold for this one, too. This thriller is about Linda, a reclusive novelist whose sister was murdered. Determined to get revenge on the killer who was never caught and went on to become a well-known journalist, Linda writes a novel based on her sister's murder and agrees to only one interview. With the murderer. I want this one bad, and I was really bummed when they ran out of copies before I could get one. Out in July.
Wesley Chu came to BEA to sign Time Salvager, the first in his sci-fi series. The second book, Time Siege, is out in July. The series takes place in a future where Earth is virtually uninhabitable and society has moved to the moon and other planets. Humanity is barely continuing and its only source of resources are through time travel. James Griffin-Mars is a criminal who's given the exceedingly dangerous job of going through time without changing the future.
Nonfiction
After the success of Ta-Nehisi Coates' Between the World and Me in 2015, perhaps it's unsurprising to see a surge of nonfiction about race in America. Kareem Abdul-Jabbar, whose found success as a writer of fiction and nonfiction, has a new book called Writings on the Wall: Searching for a New Equality Between Black and White, with co-author Raymond Obtsfield. Abdul-Jabbar writes about his own experience as an African-American Muslim and posits solutions to racial issues plaguing the country. Out in August.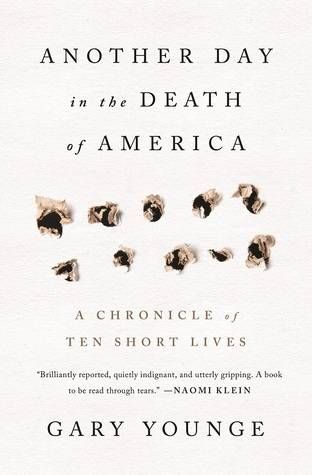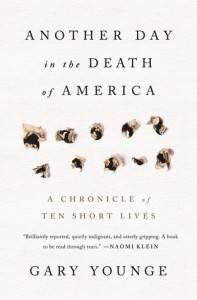 Another topical book is Gary Younge's Another Day in the Death of America: A Chronicle of Ten Short Lives, which tackles gun control and gun violence. The book chooses one day in 2013 and shows the stories behind the statistics, with the lives and deaths of the people who lost their lives to gun violence on that day and the families and communities who mourn them. Instead of numbers and policy, this book takes a narrative approach to the issue, to show what the collateral damage really looks like. Out in October.
For Young Readers
In middle grade, there's a new book from Tahereh Mafi, author of the hugely popular YA series Shatter Me. This one is a fantasy called Furthermore, about a girl named Alice who goes on an adventure to save her father in a magical land where there's no up or down or left or right. Out in August.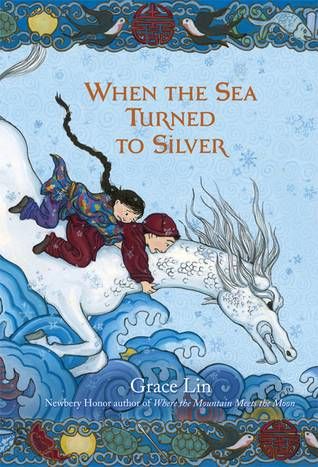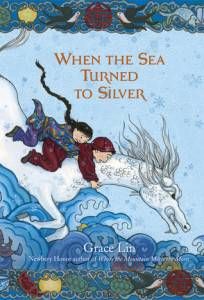 Grace Lin has a new fantasy melded from Chinese folklore in When the Sea Turned to Silver, a companion novel to Where the Mountain Meets the Moon (a Newbery Honor book) and Starry River of the Sky. In this illustrated book, a girl named Pinmei decides to save her grandmother, who has been kidnapped by the emperor, by finding a mysterious stone the emperor longs to possess. Out in October.
Jewell Rhodes has a new book for children, and like Ninth Ward, this one takes difficult events and builds a narrative around them for middle-grade readers. Her new book is Towers Falling, and it isn't set during 9/11, but instead is about a modern kid named Deja who lives in New York City and is learning about 9/11 in her class at school. Even though she lives where it took place, no one has ever told her anything about it and her father is angry that she's learning about it at all. It's a book about community and about the things no one talks to kids about. Out in July.
Debut author Booki Vivat has Frazzled: Everyday Disasters and Impending Doom, perfect for the neurotic 5th grader in your life. Abbie Wu is about to start middle school and literally everything is a huge problem. Includes illustrations and doodles, a lighthearted look at a kid who freaks out about everything. Out in September.
Gene Luen Yang, author of American-Born Chinese and National Ambassador of Young People's Literature for the Library of Congress, was at BEA for his middle-grade graphic novel series Secret Coders. The second book, Paths and Portals, is out in August. The series is set at Stately Academy, a school where the founder left mysteries and puzzles to be solved. It's full of logic puzzles and basic programming. Out in August.