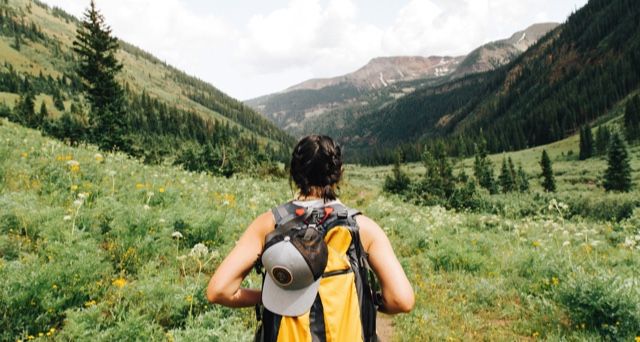 Fiction
5 Summer Adventure Novels to Add to Your TBR
This content contains affiliate links. When you buy through these links, we may earn an affiliate commission.
Summer is well under way, and you may be looking for a heart-pounding read to grip you on the beach, in your backyard, or under the cool forgiveness of the fan you set up by your bed. This list of five summer adventure novels will take you from Seattle, over the Pacific Ocean, to the far corners of India, and beyond. Alongside these characters, you can search for priceless pieces of the past, a long lost friend, and something more meaningful inside yourself.
As someone who is, let's say, a bit timid, I love the safety net to exploration and excitement that an adventure novel provides me. Generally speaking, books are safe—at least compared to the realities of the world. While the characters of interest hang in the balance, I can always slip a bookmark between the pages of an overly stimulating summer adventure novel. Let Pi hang out with Richard Parker for a few beats longer while I catch my breath.
If you're looking to add a little safe excitement to your summer and want a read with summer vibes to match, check out one of these summer adventure novels.
Now that their mother has passed, the Shergill sisters have one final adventure to take on together: a road trip across India as a sort of spiritual family journey. Instructed to complete specific activities ending in the spreading of their mother's ashes, the sisters must confront their almost-estranged relationships, both with each other and themselves. While Rajni struggles with her need for fulfilling expectations and a surprise challenge at home, Jezmeen worries over her public image and floundering acting career, and Shirina harbors a painful secret, the sisters make their way across their homeland and discover why they ever left.
Years after her close childhood friend and comic co-writer, Libby, died, May returns to Seattle to live with her father. When images of the comic book character the friends created together start to appear around the city, May is desperate to find out who is the source. She discovers an online webcomic of Princess X and before long is drawn into a mystery of heroic proportions involving switched identities, a guy named Jackdaw, and the power of friendship divided.
After a year at college, Mariam is looking forward to spending the summer with her two friends—the beautiful wannabe model Ghaz, and the closeted and religious Umar. When Ghaz's bold image appears in Times Square and her parents put her on house arrest for her transgression, Mariam and Umar develop a jailbreak plan and the three set off on a journey through the American South. The trip will introduce the group to some unlikely allies and seemingly unlikelier antagonists.
Brought into a group of specialized outlaws to hunt down the world's most precious artifacts, Jonah puts his computer hacking skills to use in his new team. With the mysterious and Nathaniel Coldhardt at the group's helm, they travel all over the world and visit places of awe and wonder. The hunt is on, however, when they're put to seeking out the way to immortality and Jonah is thrust into an unforgettable adventure.
After his family is killed in a shipwreck, Pi finds himself stranded on a crude raft in the ocean with a number of zoo animals for company, including the terrifying and half-wild tiger called Richard Parker. For nearly two-thirds of a year, Pi documents his life on the Pacific Ocean and the delicate relationship he builds with the tiger. Pi's adventure is not just one of the sea, however, as he explores philosophy and religion on accessible terms and takes the reader along with him, under the bright and beating sun.
---
One of these strike your fancy? Grab a lemonade, dig out your library card, and get reading!