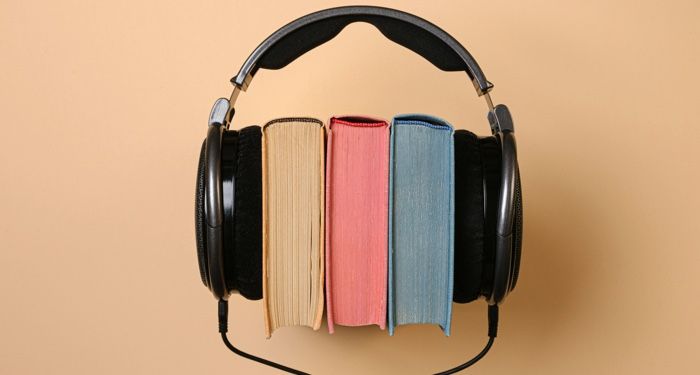 Lists
There's a Playlist for That: My Summer 2021 Reading Playlist
This content contains affiliate links. When you buy through these links, we may earn an affiliate commission.
If this whole writer/editor thing hadn't worked out, I'd loosely plotted out one of two other paths. Option A was to open a witchy tea shop ala Witches of New York. Option B would have been to try to convince someone to pay me to make playlists.
Yes, it's because I love music, but it's more than that. I kind of… think in music? I wake up with songs in my head. I hear songs in my dreams. I sing the end of my sentences (I'm so annoying). I bust out song lyrics at the end of other people's sentences. A million things a day remind me of a song and then I just have to tell someone about it. There's a constant soundtrack in my head and it never quite shuts off.
So what do I do with all of that musical energy as a non-musically talented person? I make playlists for damn near everything. Brunch at my place? Playlist. Road trip? Playlist. Saturday morning cleaning? I'm a Latina. Playlist! I have lists of songs for crying, songs for sexy times, songs for dancing to salsa around my living room and for drinking wine in the woods. I have songs that remind me of specific people or places. And of course, I have songs for my every reading mood.
As this summer has officially come to a close, I thought I'd share some of the songs that made it to my summer reading playlist and the books they're paired with. I'll let you know right now that the selection process is very personal and often quite nonsensical (like that time I was a guest host on SFF Yeah! with Sharifah; we dreamed up an SFF playlist and I described the falsetto in a song as reminding me of psychic space cats). Sometimes it's about lyrical significance, sometimes it's mood, sometimes it's what the kids these days would call vibes. It makes sense in my head and I enjoy it. I hope you do too.
My Summer 2021 Reading Playlist
---
So there you have it, my summer reading in music form. I'll be back in the fall with another musical wrap up to share. In the meantime, check out all of the tracks in one convenient Spotify playlist below. Happy reading and listening!