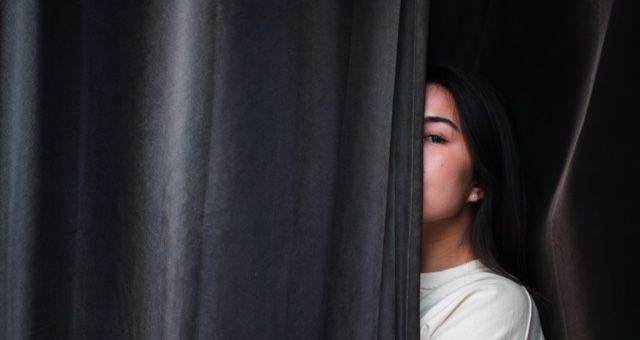 This list of summer 2019 YA mystery books is sponsored by Libro.fm.
Libro.fm lets you purchase audiobooks directly from your favorite local bookstore. You can pick from more than 100,000 audiobooks, including New York Times best sellers and recommendations from booksellers around the country. With Libro.fm you'll get the same audiobooks, at the same price as the largest audiobook company out there (you know the name), but you'll be part of a much different story, one that supports community. In June, Libro.fm is launching their Kids Club and YA Club, which will offer select audiobooks priced under $10 each month, as well as their Summer Listening Challenge–each person to finish will get free audiobook credit and the chance to win free audiobooks for a year! Sign up here to get three audiobooks for the price of one.
---
As we get into the full swing of summer, I hope that your TBR is stacked and your SPF is strong! For readers who love a little mystery and intrigue in their reading, here are three new YA mysteries that should definitely be on your radar this summer! Place your library holds now!
All Eyes on Us by Kit Frick
Amanda and Rosalie are dating the same guy. Amanda is an aspiring socialite who sees Carter as the perfect match to her ambitions. Rosalie is just dating Carter to appease her parents, who are horrified at the thought of having a gay daughter. But when both girls starts receiving anonymous texts from a stalker, they discover that teaming up to expose dangerous secrets may be the only thing that will get them through.
Patron Saints of Nothing by Randy RibaY
Jay Reguero, a Filipino American teen, plans to take it easy the summer before college, but his plans are derailed when he learns that his cousin has been murdered. When no one in his family will tell him the exact details about Jun's death, he heads to the Philippines to investigate himself. Once there, he realizes that there are a lot of things he didn't know about Jun or his family, and that he may have even played an unknowing part in Jun's death.
The Best Lies by Sarah Lyu
If a psychological thriller is what you're after, look no further! Remy thought she had it all—a wonderful boyfriend, Jack, and the best friend that she could ask for in Elise. But when Jack is murdered, and Elise is the killer, everything Remy thought she knew about her relationship with both of them is put into question. She must go over all of her memories and reexamine each one to determine the truth of what really happened.
Out July 2nd.
Want more "3 On A YA Theme" posts? Gotcha covered.