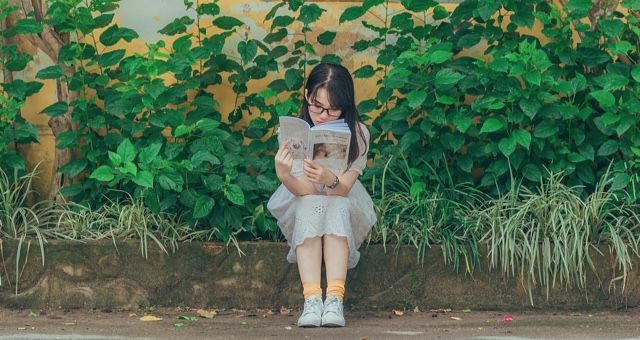 This content contains affiliate links. When you buy through these links, we may earn an affiliate commission.
It's an incredible summer for books by women in translation. Exciting debuts, literary thrillers, new books from favorites like Yoko Ogawa and Olga Tokarczuk, and so much more. Check out these summer 2019 reads by women in translation!
Summer 2019 Reads by Women in Translation
I'm in awe of Yoko Ogawa and always excited to see her newest project—her range is incredible, from books like her touching novel The Housekeeper and the Professor to her terrifying collection of stories Revenge: Eleven Dark Tales, and now The Memory Police. On an unnamed island, objects are disappearing. First it's small things that go missing and many of the people on the island are unaware of the changes. But it soon escalates and the citizens who can recall the lost objects live in fear of the Memory Police. Ogawa's writing is always stunning—haunting in its own spare, powerful way—and I can't wait to see her take on an Orwellian novel of state surveillance.
Blood Sisters, the debut novel from celebrated poet Kim Yideum, tells the story of Jeong Yeoul, a college student coping with the aftermath of the violent suppression of student demonstrations in South Korea. With painfully honest and vivid prose, Yideum paints the picture of the environment Jeong Yeoul faces. It's an all too familiar narrative, the mistreatment and devaluation of women and the constant threat of sexual violence. In the midst of this undercurrent of unrest, Jeong Yeoul is trying to figure out who she is and who she wants to be⁠—a thought provoking and powerful novel.
The narrator of History. A Mess. believes she's made a groundbreaking discovery, one that will forever change the art world and her own academic career. That is until she realizes⁠—in the course of finalizing her thesis⁠—that her discovery was nothing more than two pages stuck together! She keeps the secret from her friends and family, even as the stress and anxiety cause her to lose her grip on reality. Strange and interior, History. A Mess. is a fascinating novel and another feat of translation for Lytton Smith, who captures the narrator's fragmented and fragile psyche as well as the author's clever critique of modern academia and sly humor.
A bestseller in Germany, Empty Hearts is a powerful and prescient thriller inspired by "today's headlines of white nationalism, xenophobia, and far-right politics." In Zeh's world, Brexit has happened, as has Frexit, and an international financial crisis and increasing violence have thrown the world into chaos. Britta runs a suicide prevention clinic that doubles as a criminal organization connecting suicidal patients to terrorist organizations. Dark but also clever and fascinating, Empty Hearts will astound readers.
The Dry Heart by Natalia Ginzburg, translated by Frances Frenaye
Natalia Ginzburg has been called "One of the Great Italian Writers of the 20th Century" and with publisher New Directions reissuing The Dry Heart and Happiness, As Such in June, new readers, myself included, will be introduced to this fascinating author. The Dry Heart is a feminist horror story about marriage, a psychological thriller that asks the question: why don't more wives kill their husbands? Spare and unsentimental, Ginzburg's prose is blistering and I can't wait to dive into her work.
The Remainder by Alia Trabucco Zerán, translated by Sophie Hughes
Longlisted for the 2019 Man Booker International Prize, The Remainder is one of my favorite reads of the year so far! Iquela and Felipe are two friends, living in the legacy of Chile's dictatorship, when Paloma, an old acquaintance, comes to Santiago to repatriate and bury her mother. Ash rains down from the sky from a nearby volcanic eruption, grounding flights all over the country. When Paloma's mother's coffin ends up lost in transit, the three friends borrow a hearse (as you do) and journey through the mountains to get her. Intense and haunting, The Remainder is a startling reckoning with the history of violence. It's a novel of unforgettable imagery: Felipe wandering the streets of Santiago counting the dead, the three friends drinking in the hearse, and the ash falling and mixing in with the snow in the mountains. I'll be thinking about this one for a long time to come.
Accommodations by Wioletta Greg, translated by Jennifer Croft
When I finished Wioletta Greg's critically acclaimed debut Swallowing Mercury, all I wanted was more—more of Wiola's story and more of Greg's gorgeous prose. I've described Greg's writing before as this curious and heady mix of light airy charm, rich sensuality, and darkness and it's all here again, in an evocative translation by Jennifer Croft. We accompany Wiola as she leaves her childhood village and moves to the nearby city of Czestochowa for college. The thrill of independence is short-lived for Wiola, however as her living situation falls through. She moves around, adapting, growing, and soaking up the sights, sounds, and stories around her at an interesting moment in Poland's history.
In Selva Almada's arresting debut, four souls are "thrown together on a single day in rural Argentina" as a storm brews overhead. When Reverend Pearson's car breaks down, fate leads him and his teenage daughter Leni to the dusty, out-of-the-way garage of Gringo Bauer and his assistant Tapioca. The traveling Evangelical quickly takes an interest in Tapioca's pure soul, setting up the increasingly tense relationship between the mechanic and the man of god. As the storm breaks and the titular winds lay waste, the lives of these characters will be forever changed. A profound examination of family and faith, set against one of the most powerful and beautifully described backdrops of a novel I've ever read.
The Ten Loves of Nishino by Hiromi Kawakami, translated by Allison Markin Powell
From the bestselling author of Strange Weather in Tokyo and The Nakano Thrift Shop fame comes The Ten Loves of Nishino—one of my most anticipated reads of the summer. In ten closely-linked stories, Hiromi Kawakami follows the lives of ten different women at their intersection points with the enigmatic and seductive Yukihiko Nishino. Throughout these stories we get glimpses of his life, but more importantly we get this keen insight into these women's lives, full of agency and desires of their own. An intimate and insightful portrayal of sex, love, and modern relationships with the refreshing charm and depth of feeling of her other novels. Find your way into the other works of Hiromi Kawakami with this reading pathways post.
After loving Olga Tokarczuk's Man Booker International Prize Winning novel Flights, translated by Jennifer Croft, and hearing this book described as a "literary murder mystery" set in a remote Polish village, I knew that I had to get my hands on Drive your Plow Over the Bones of the Dead. It did not disappoint! Reclusive Janina is a passionate astrologer and advocate for animals, happy to keep to her quiet life until her neighbor turns up dead and things take a strange turn in her community. She involves herself in the investigation and believes she's discovered the truth. But who would listen to an eccentric older woman? A genre-defying novel, Drive Your Plow is part investigative thriller and part fairytale, with biting social critique and a wicked sense of humor.
---
Which of these summer 2019 reads by women in translation will you be packing away in your beach bag? Looking for even more? Check out this list of 50 Must-Read Books by Women in Translation.