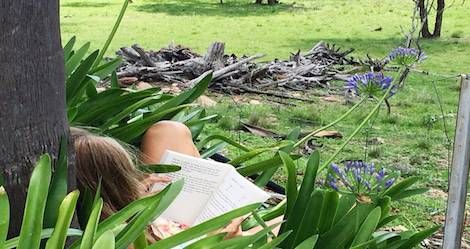 This content contains affiliate links. When you buy through these links, we may earn an affiliate commission.
'Tis the season of reading in hammocks, on planes, in the car, on the beach, and in other places and spaces where having a light-weight paperback is desirable. Let's take a look at some of the summer 2017 YA paperbacks hitting shelves between June and the end of August that you can pop onto your TBR.
Some titles are brand new in paperback while others are moving from their original hardcover publication to paperback. That means some of these titles might look familiar while others might not. There are also a number of titles on this particular list that are reissues or bind-ups and because of their repackaging and rerelease, it seemed worth including them since they might reach readers who have otherwise missed them.
This list includes both fiction and nonfiction, as well as a whole host of genres within YA. I've limited to standalone titles, as well as books which are the first in a new series.
Settle in with a great read that's easy to tote and easier on the wallet. Note that some links may go to the hardcover edition. You can toggle over to the paperback from there.
June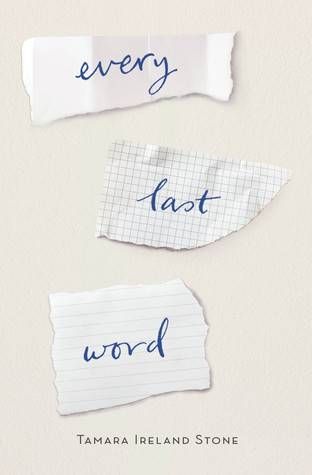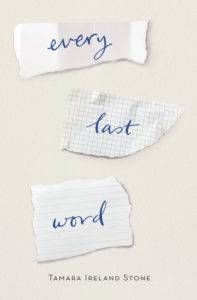 Every Last Word by Tamara Ireland Stone
Samantha McAllister looks just like the rest of the popular girls in her junior class. But hidden beneath the straightened hair and expertly applied makeup is a secret that her friends would never understand: Sam has Purely-Obsessional OCD and is consumed by a stream of dark thoughts and worries that she can't turn off.
Second-guessing every move, thought, and word makes daily life a struggle, and it doesn't help that her lifelong friends will turn toxic at the first sign of a wrong outfit, wrong lunch, or wrong crush. Yet Sam knows she'd be truly crazy to leave the protection of the most popular girls in school. So when Sam meets Caroline, she has to keep her new friend with a refreshing sense of humor and no style a secret, right up there with Sam's weekly visits to her psychiatrist.
Caroline introduces Sam to Poet's Corner, a hidden room and a tight-knit group of misfits who have been ignored by the school at large. Sam is drawn to them immediately, especially a guitar-playing guy with a talent for verse, and starts to discover a whole new side of herself. Slowly, she begins to feel more "normal" than she ever has as part of the popular crowd . . . until she finds a new reason to question her sanity and all she holds dear.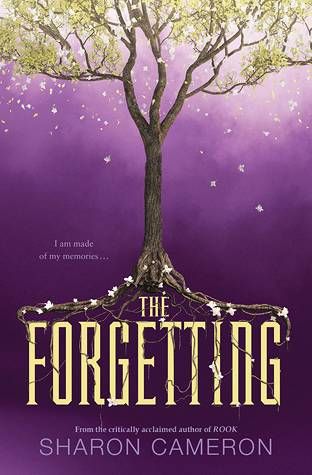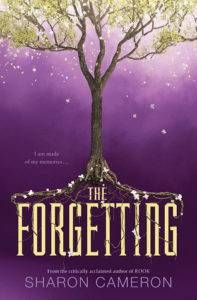 The Forgetting by Sharon Cameron
Nadia lives in the city of Canaan, where life is safe and structured, hemmed in by white stone walls and no memory of what came before. But every twelve years the city descends into the bloody chaos of the Forgetting, a day of no remorse, when each person's memories – of parents, children, love, life, and self – are lost. Unless they have been written.
In Canaan, your book is your truth and your identity, and Nadia knows exactly who hasn't written the truth. Because Nadia is the only person in Canaan who has never forgotten.
But when Nadia begins to use her memories to solve the mysteries of Canaan, she discovers truths about herself and Gray, the handsome glassblower, that will change her world forever. As the anarchy of the Forgetting approaches, Nadia and Gray must stop an unseen enemy that threatens both their city and their own existence – before the people can forget the truth. And before Gray can forget her.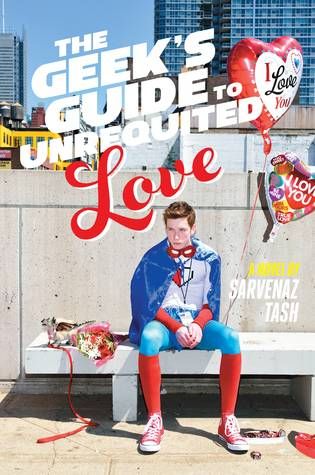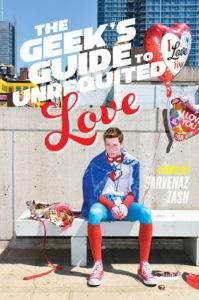 Geek's Guide to Unrequited Love by Sarvanez Tash
Peter Parker and Gwen Stacy. Archie and Veronica. Althena and Noth.…Graham and Roxy?
Graham met his best friend, Roxy, when he moved into her neighborhood eight years ago and she asked him which Hogwarts house he'd be sorted into. Graham has been in love with her ever since.
But now they're sixteen, still neighbors, still best friends. And Graham and Roxy share more than ever—moving on from their Harry Potter obsession to a serious love of comic books.
When Graham learns that the creator of their favorite comic, The Chronicles of Althena, is making a rare appearance at this year's New York Comic Con, he knows he must score tickets. And the event inspires Graham to come up with the perfect plan to tell Roxy how he really feels about her. He's got three days to woo his best friend at the coolest, kookiest con full of superheroes and supervillains. But no one at a comic book convention is who they appear to be…even Roxy. And Graham is starting to realize fictional love stories are way less complicated than real-life ones.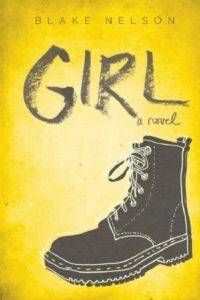 Girl by Blake Nelson
Blake Nelson's cult favorite novel Girl captures the moment when everything changes for one girl when her first love, first time, and first step outside of her comfort zone happen all at once.
Meet Andrea Marr: straight-A high school student, thrift-store addict, and princess of the downtown music scene. In the midst of the 90's, where the music scene was experiencing the deep impact of the grunge movement, Andrea's passion for music merges together with first love to lead her down a unique, yet universally relatable coming-of-age road.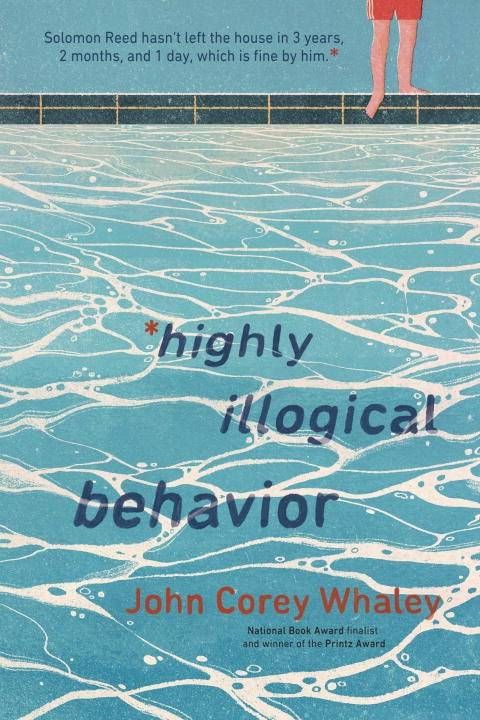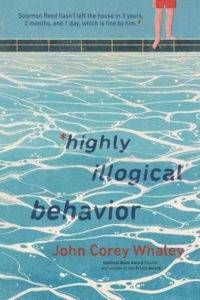 Highly Illogical Behavior by John Corey Whaley
Sixteen-year-old Solomon is agoraphobic. He hasn't left the house in three years, which is fine by him.
Ambitious Lisa desperately wants to get into the second-best psychology program for college (she's being realistic). But is ambition alone enough to get her in?
Enter Lisa.
Determined to "fix" Sol, Lisa steps into his world, along with her charming boyfriend, Clark, and soon the three form an unexpected bond. But, as Lisa learns more about Sol and he and Clark grow closer and closer, the walls they've built around themselves start to collapse and their friendships threaten to do the same.
Museum of Heartbreak by Meg Leder
In this ode to all the things we gain and lose and gain again, seventeen-year-old Penelope Marx curates her own mini-museum to deal with all the heartbreaks of love, friendship, and growing up.
Welcome to the Museum of Heartbreak.
Well, actually, to Penelope Marx's personal museum. The one she creates after coming face to face with the devastating, lonely-making butt-kicking phenomenon known as heartbreak.
Heartbreak comes in all forms: There's Keats, the charmingly handsome new guy who couldn't be more perfect for her. There's possibly the worst person in the world, Cherisse, whose mission in life is to make Penelope miserable. There's Penelope's increasingly distant best friend Audrey. And then there's Penelope's other best friend, the equal-parts-infuriating-and-yet-somehow-amazing Eph, who has been all kinds of confusing lately.
But sometimes the biggest heartbreak of all is learning to let go of that wondrous time before you ever knew things could be broken…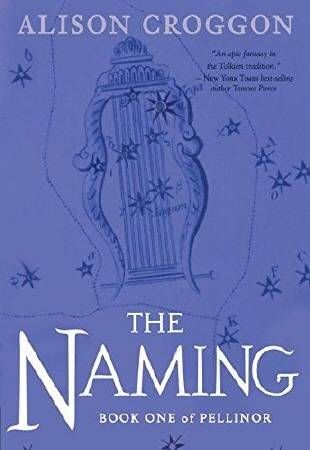 The Naming by Alison Croggon
In the classic spirit of epic fantasy comes this glittering saga of a young girl who learns she possesses an uncanny gift and is destined to use it to save her world from a terrifying evil.
Maerad is a slave in a desperate and unforgiving settlement, taken there as a child when her family is destroyed in war. She doesn't yet know she has inherited a powerful gift, one that marks her as a member of the noble School of Pellinor and enables her to see the world as no other can. It is only when she is discovered by Cadvan, one of the great Bards of Lirigon, that her true identity and extraordinary destiny unfold. Now, she and her mysterious teacher must embark on a treacherous, uncertain journey through a time and place where the forces of darkness wield an otherworldly terror.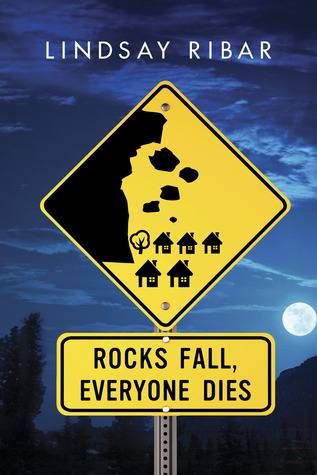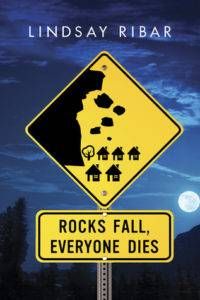 Rocks Fall, Everyone Dies by Lindsay Ribar
Twin Peaks meets Stars Hollow in this paranormal suspense novel about a boy who can reach inside people and steal their innermost things—fears, memories, scars, even love—and his family's secret ritual that for centuries has kept the cliff above their small town from collapsing.
Aspen Quick has never really worried about how he's affecting people when he steals from them. But this summer he'll discover just how strong the Quick family magic is—and how far they'll go to keep their secrets safe.
With a smart, arrogant protagonist, a sinister family tradition, and an ending you won't see coming, this is a fast-paced, twisty story about power, addiction, and deciding what kind of person you want to be, in a family that has the ability to control everything you are.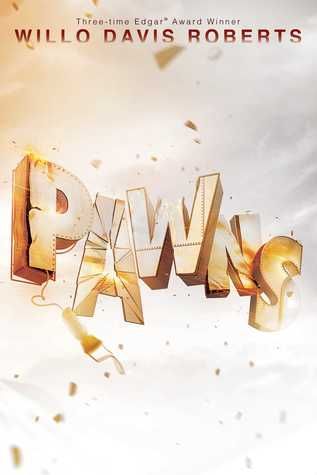 Pawns by Willo Davis Roberts
Teddi is determined to protect the elderly neighbor who took her in after she lost her parents in this fast-paced mystery from Edgar Award­–winning author Willo Davis Roberts.
Teddi has recently been orphaned and she now lives with her kindly, older next door neighbor, Mamie. The times they share and the safety Teddi feels are precious. Then trouble appears in the form of Dora, Mamie's daughter-in-law. Not only did Mamie not know that Dora was expecting a baby, she didn't even know that her recently dead son had been married. Something seems out of sync and Teddi is determined to find out why.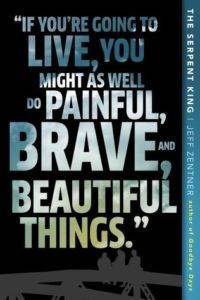 The Serpent King by Jeff Zentner
Dill has had to wrestle with vipers his whole life at home, as the only son of a Pentecostal minister who urges him to handle poisonous rattlesnakes, and at school, where he faces down bullies who target him for his father's extreme faith and very public fall from grace.
The only antidote to all this venom is his friendship with fellow outcasts Travis and Lydia. But as they are starting their senior year, Dill feels the coils of his future tightening around him. Dill's only escapes are his music and his secret feelings for Lydia neither of which he is brave enough to share. Graduation feels more like an ending to Dill than a beginning. But even before then, he must cope with another ending one that will rock his life to the core.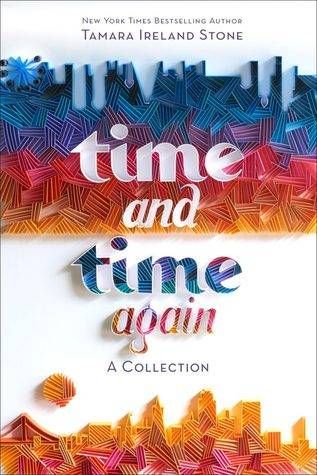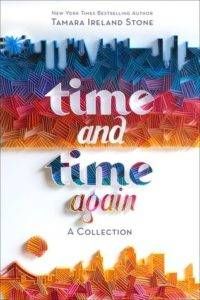 Time and Time Again by Tamara Ireland Stone
A spellbinding love story by New York Times best-selling author Tamara Ireland Stone, originally published as Time Between Us and Time After Time, is now available as a bind-up.
Time Between Us
Anna and Bennett were never supposed to meet: she lives in 1995 Chicago and he lives in 2012 San Francisco. But Bennett's unique ability to travel through time and space brings him into Anna's life, and with him, a new world of adventure and possibility. As their relationship deepens, they face the reality that time might knock Bennett back where he belongs, even as a devastating crisis throws everything they believe into question. Against a ticking clock, Anna and Bennett are forced to ask themselves how far they can push the bounds of fate-and what consequences they can bear in order to stay together.
Time After Time
Bennett's unable to stay in the past for more than brief visits, skipping out on big chunks of his present in order to be with Anna in hers. They each are confident that they'll find a way to make things work…until Bennett witnesses a single event he never should have seen (and certainly never expected to). Will the decisions he makes from that point on cement a future he doesn't want?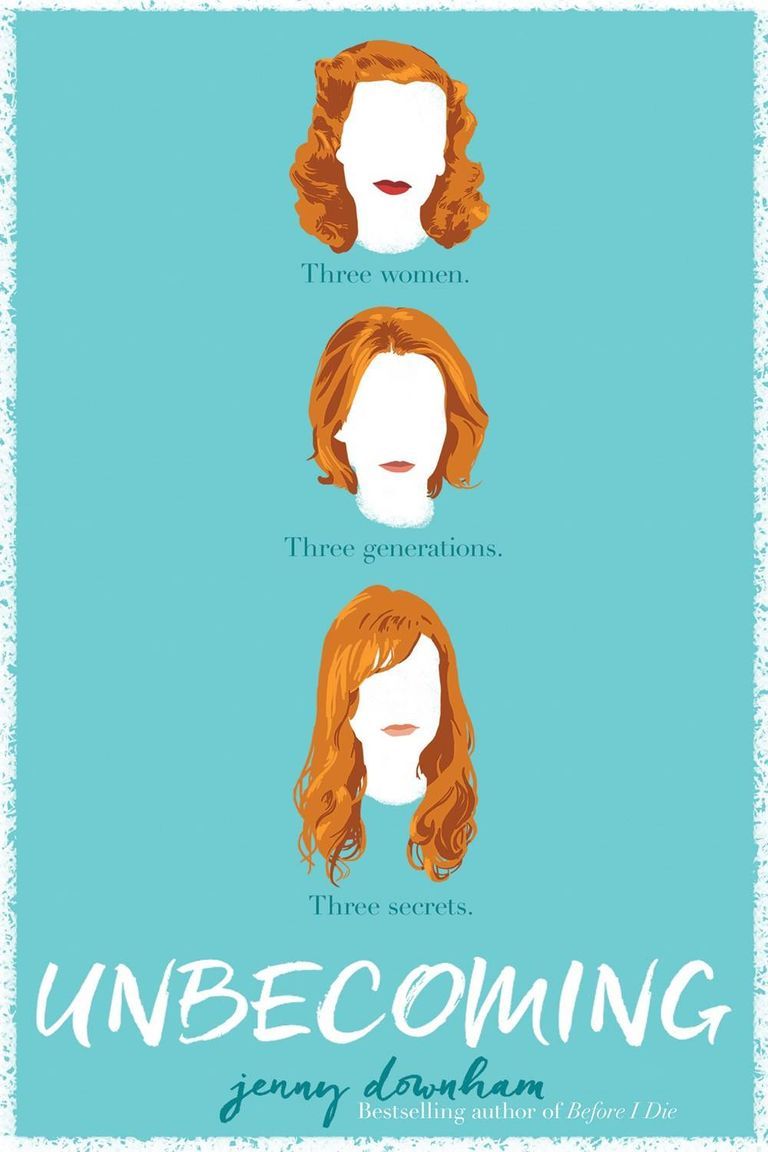 Unbecoming by Jenny Downham
Katie is seventeen and in love with someone whose identity she's afraid to reveal.
Caroline, Katie's mother, is uptight, worn out, and about to find the past catching up with her.
Mary, Katie's grandmother, suffers from Alzheimer's and suddenly appears after years of mysterious absence.
As Katie cares for an elderly woman who brings daily chaos to her life, she finds herself drawn to the grandmother she never knew she had. Rules get broken as allegiances shift. Is Mary contagious? Is "badness" genetic?
In confronting the past, Katie is forced to seize the present. As Mary slowly unravels and family secrets are revealed, Katie learns to live and finally dares to love.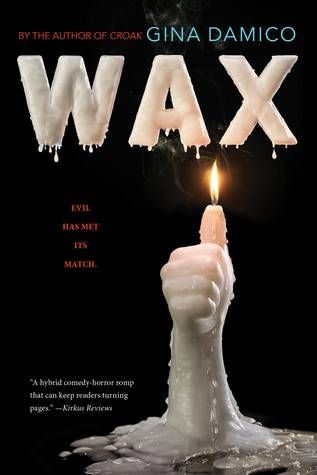 Wax by Gina Damico
Paraffin, Vermont, is home to the Grosholtz Candle Factory. There, seventeen-year-old Poppy finds something dark and unsettling: a room filled with dozens of startlingly lifelike wax sculptures. Later, she's shocked when one of the figures—a teenage boy who doesn't seem to know what he is—jumps naked and screaming out of the trunk of her car. Poppy wants to return him to the factory, but before she can, a fire destroys the mysterious workshop. With the help of the wax boy, who answers to the name Dud, Poppy tries to find out who was behind the fire. Along the way, she discovers that some of the townspeople are starting to look a little . . . waxy. Can they extinguish the evil plot?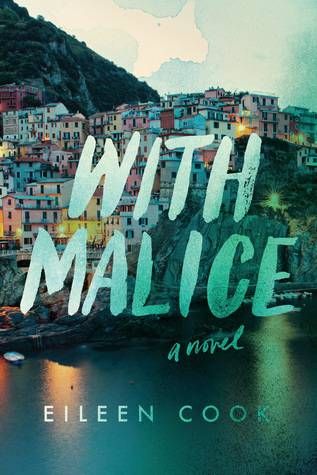 With Malice by Eileen Cook
It was the perfect trip…until it wasn't.
Eighteen-year-old Jill Charron wakes up in a hospital room, leg in a cast, stitches in her face and a big blank canvas where the last six weeks should be. She discovers she was involved in a fatal car accident while on a school trip in Italy. A trip she doesn't even remember taking. She was jetted home by her affluent father in order to receive quality care. Care that includes a lawyer. And a press team. Because maybe the accident…wasn't an accident.
As the accident makes national headlines, Jill finds herself at the center of a murder investigation. It doesn't help that the media is portraying her as a sociopath who killed her bubbly best friend, Simone, in a jealous rage. With the evidence mounting against her, there's only one thing Jill knows for sure: She would never hurt Simone. But what really happened? Questioning who she can trust and what she's capable of, Jill desperately tries to piece together the events of the past six weeks before she loses her thin hold on her once-perfect life.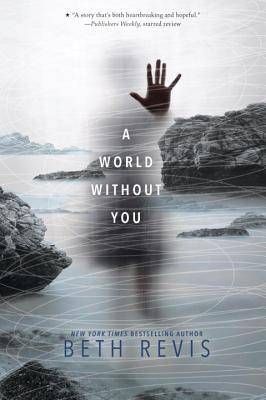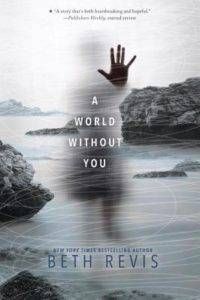 A World Without You by Beth Revis
What would you do to bring back someone you love? After the unexpected loss of his girlfriend, a boy suffering from delusions believes he can travel through time to save her in this gripping new novel from New York Times bestselling author Beth Revis.
Seventeen-year-old Bo has always had delusions that he can travel through time. When he was ten, Bo claimed to have witnessed the Titanic hit an iceberg, and at fifteen, he found himself on a Civil War battlefield, horrified by the bodies surrounding him. So when his concerned parents send him to a school for troubled youth, Bo assumes he knows the truth: that he's actually attending Berkshire Academy, a school for kids who, like Bo, have "superpowers."
At Berkshire, Bo falls in love with Sofia, a quiet girl with a tragic past and the superpower of invisibility. Sofia helps Bo open up in a way he never has before. In turn, Bo provides comfort to Sofia, who lost her mother and two sisters at a very young age.
But even the strength of their love isn't enough to help Sofia escape her deep depression. After she commits suicide, Bo is convinced that she's not actually dead. He believes that she's stuck somewhere in time — that he somehow left her in the past, and now it's his job to save her.
July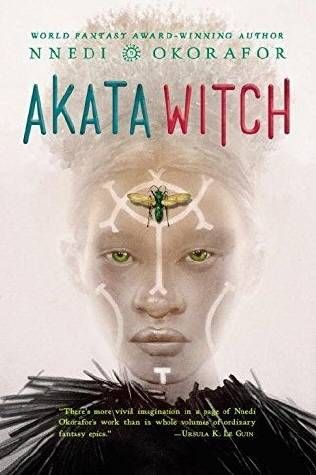 Akata Witch by Nnedi Okorafor
Twelve-year-old Sunny lives in Nigeria, but she was born American. Her features are African, but she's albino. She's a terrific athlete, but can't go out into the sun to play soccer. There seems to be no place where she fits in. And then she discovers something amazing she is a "free agent" with latent magical power. Soon she's part of a quartet of magic students, studying the visible and invisible, learning to change reality. But will it be enough to help them when they are asked to catch a career criminal who knows magic too?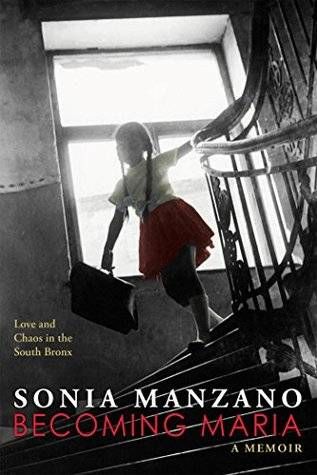 Becoming Maria: Love and Chaos in the South Bronx by Sonia Manzano
Set in the 1950s in the Bronx, this is the story of a girl with a dream. Emmy award-winning actress and writer Sonia Manzano plunges us into the daily lives of a Latino family that is loving–and troubled. This is Sonia's own story rendered with an unforgettable narrative power. When readers meet young Sonia, she is a child living amidst the squalor of a boisterous home that is filled with noisy relatives and nosy neighbors. Each day she is glued to the TV screen that blots out the painful realities of her existence and also illuminates the possibilities that lie ahead. But–click!–when the TV goes off, Sonia is taken back to real-life–the cramped, colorful world of her neighborhood and an alcoholic father. But it is Sonia's dream of becoming an actress that keeps her afloat among the turbulence of her life and times. Spiced with culture, heartache, and humor, this memoir paints a lasting portrait of a girl's resilience as she grows up to become an inspiration to millions.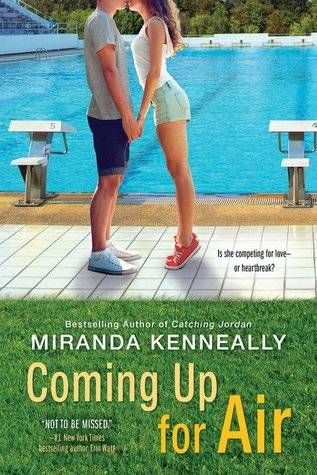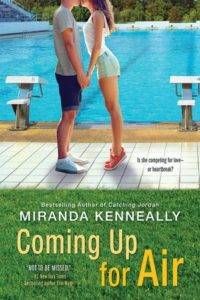 Coming Up For Air by Miranda Kenneally
Swim. Eat. Shower. School. Snack. Swim. Swim. Swim. Dinner. Homework. Bed. Repeat.
All of Maggie's focus and free time is spent swimming. She's not only striving to earn scholarships—she's training to qualify for the Olympics. It helps that her best friend, Levi, is also on the team and cheers her on. But Levi's already earned an Olympic try out, so she feels even more pressure to succeed. And it's not until Maggie's away on a college visit that she realizes how much of the "typical" high school experience she's missed by being in the pool.
Not one to shy away from a challenge, Maggie decides to squeeze the most out of her senior year. First up? Making out with a guy. And Levi could be the perfect candidate. After all, they already spend a lot of time together. But as Maggie slowly starts to uncover new feelings for Levi, how much is she willing to lose to win?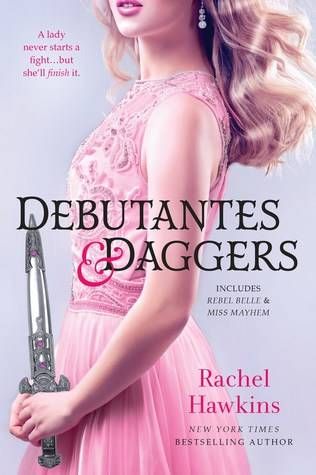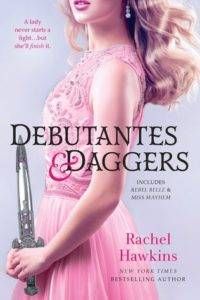 Debutantes and Daggers by Rachel Hawkins
Harper Price, peerless Southern belle, was born ready for a Homecoming tiara. But after a strange run-in at the dance imbues her with incredible abilities, Harper's destiny takes a turn for the seriously weird. She becomes a Paladin, one of an ancient line of guardians with agility, super strength and lethal fighting instincts. Just when life can't get any more disastrously crazy, Harper finds out who she's charged to protect: David Stark, school reporter, subject of a mysterious prophecy and possibly Harper's least favorite person.
With snappy banter, cotillion dresses, non-stop action and a touch of magic, this volume combines bestseller Rachel Hawkins' first two Rebel Belle novels–Rebel Belle and Miss Mayhem.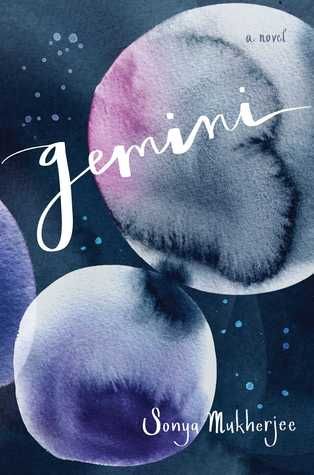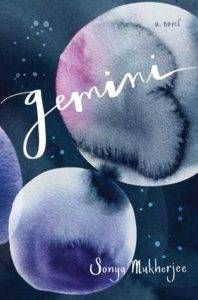 Gemini by Sonya Mukherjee
Seventeen-year-old conjoined twins Clara and Hailey have lived in the same small town their entire lives—no one stares at them anymore. But there are cracks in their quiet existence, and they're slowly becoming more apparent.
Clara and Hailey are at a crossroads. Clara wants to stay close to home, avoid all attention, and study the night sky. Hailey wants to travel the world, learn from great artists, and dance with mysterious boys.
As high school graduation approaches, each twin must untangle her dreams from her sister's, and figure out what it means to be her own person.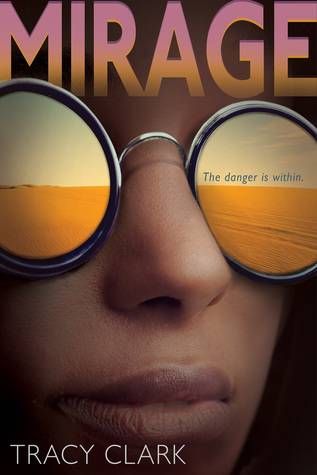 Mirage by Tracy Clark
Seventeen-year-old Ryan Poitier Sharpe is a gutsy, outgoing girl who spends her summer days hurling herself out of planes at her parents' skydiving center in the Mojave Desert. Fiercely independent and willing to take risks, she challenges those around her to live life fully. But after a brush with death, Ryan is severely altered—she's not the same thrill-seeking girl she once was and seems to be teetering on the edge of psychosis. As her relationships crumble and her life unravels, Ryan must fight the girl she's become—or lose herself forever—in this eerie and atmospheric thriller.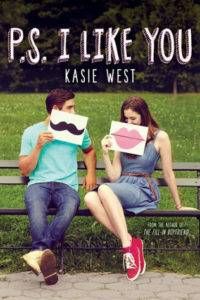 PS, I Like You by Kasie West
Signed, sealed, delivered . . .
While zoning out in Chemistry class, Lily scribbles some of her favorite song lyrics onto her desk. The next day, she finds that someone has continued the lyrics on the desk, and added a message to her.
Soon, Lily and her anonymous pen pal are exchanging full-on letters— sharing secrets, recommending bands, and opening up to each other. Lily realizes she's kind of falling for this letter writer. Only who is he? As Lily attempts to unravel the mystery, and juggle school, friends, crushes, and her crazy family, she discovers that matters of the heart can't always be spelled out . . .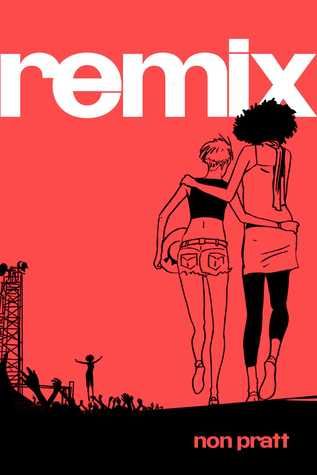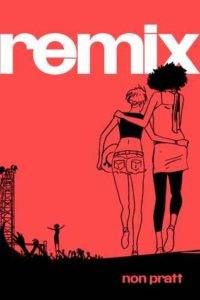 Remix by Non Pratt
Ruby and Kaz's friendship has always worked like a well-oiled machine. Ruby is loud and acts impulsively, while Kaz is quiet and plans ahead for every scenario. Together, they are two halves of a whole. But when the girls run into their ex-boyfriends at a music festival, they suddenly find themselves acting out of character and navigating unchartered territory. Afraid of letting each other down, both girls start keeping secrets—with disastrous consequences.
Told in alternating perspectives between Ruby and Kaz, Remix is the story of two teenage girls fighting to hold on to their splintering relationships and rediscovering that true friendship—like love—is not so easily broken.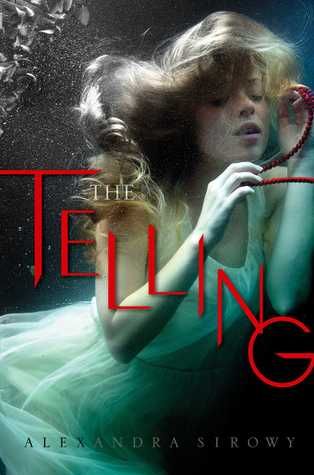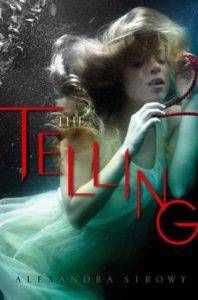 The Telling by Alexandra Sirowy
A chilling new novel about a girl who must delve into her past if she wants to live long enough to have a future, when a series of murders that are eerily similar to the dark stories her brother used to tell start happening in her hometown.
Lana used to know what was real. That was before, when her life was small and quiet. Her golden stepbrother, Ben was alive. She could only dream about bonfiring with the populars. Their wooded island home was idyllic, she could tell truth from lies, and Ben's childhood stories were firmly in her imagination.
Then came after.
After has Lana boldly kissing her crush, jumping into the water from too high up, living with nerve and mischief. But after also has horrors, deaths that only make sense in fairy tales, and terrors from a past Lana thought long forgotten. Love, blood, and murder.
August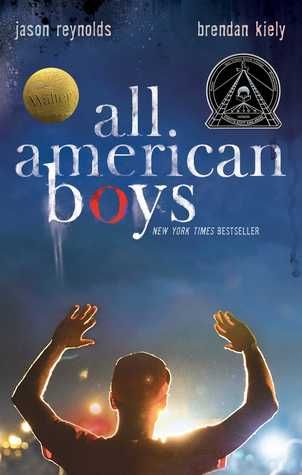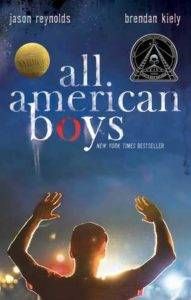 All American Boys by Jason Reynolds and Brendan Kiely
In this New York Times bestselling novel, two teens—one black, one white—grapple with the repercussions of a single violent act that leaves their school, their community, and, ultimately, the country bitterly divided by racial tension.
A bag of chips. That's all sixteen-year-old Rashad is looking for at the corner bodega. What he finds instead is a fist-happy cop, Paul Galluzzo, who mistakes Rashad for a shoplifter, mistakes Rashad's pleadings that he's stolen nothing for belligerence, mistakes Rashad's resistance to leave the bodega as resisting arrest, mistakes Rashad's every flinch at every punch the cop throws as further resistance and refusal to STAY STILL as ordered. But how can you stay still when someone is pounding your face into the concrete pavement?
There were witnesses: Quinn Collins—a varsity basketball player and Rashad's classmate who has been raised by Paul since his own father died in Afghanistan—and a video camera. Soon the beating is all over the news and Paul is getting threatened with accusations of prejudice and racial brutality. Quinn refuses to believe that the man who has basically been his savior could possibly be guilty. But then Rashad is absent. And absent again. And again. And the basketball team—half of whom are Rashad's best friends—start to take sides. As does the school. And the town. Simmering tensions threaten to explode as Rashad and Quinn are forced to face decisions and consequences they had never considered before.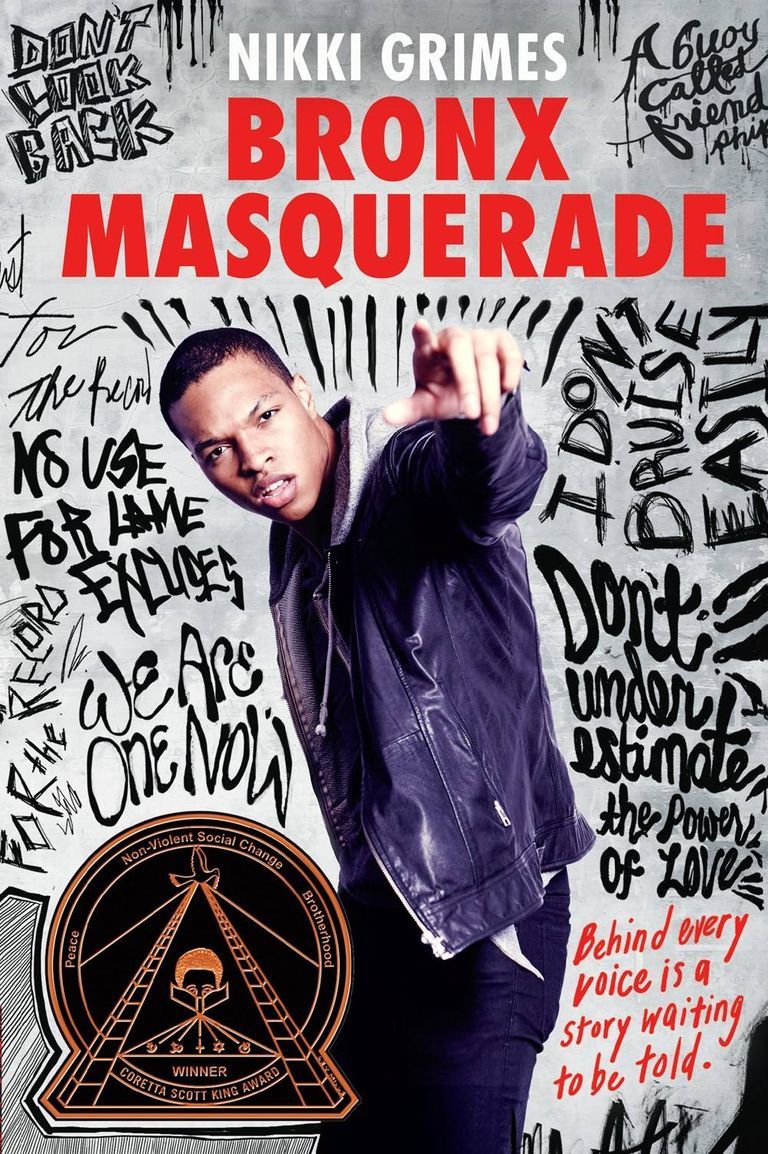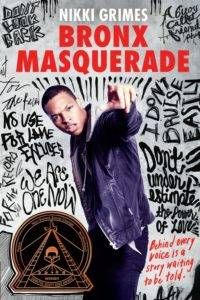 Bronx Masquerade by Nikki Grimes
When Wesley Boone writes a poem for his high school English class, some of his classmates clamor to read their poems aloud too. Soon they're having weekly poetry sessions and, one by one, the eighteen students are opening up and taking on the risky challenge of self-revelation. There's Lupe Alvarin, desperate to have a baby so she will feel loved. Raynard Patterson, hiding a secret behind his silence. Porscha Johnson, needing an outlet for her anger after her mother OD's. Through the poetry they share and narratives in which they reveal their most intimate thoughts about themselves and one another, their words and lives show what lies beneath the skin, behind the eyes, beyond the masquerade.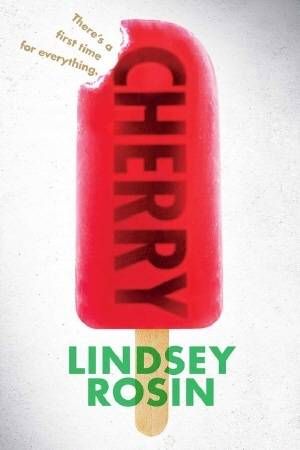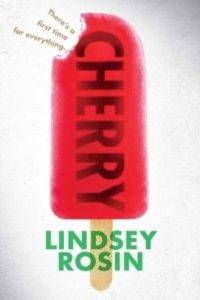 Cherry by Lindsey Rosin
To be honest, the sex pact wasn't always part of the plan.
Layla started it. She announced it super casually to the rest of the girls between bites of frozen yogurt, as if it was just simply another addition to her massive, ever-evolving To Do List. She is determined to have sex for the first time before the end of high school. Initially, the rest of the crew is surprised, but once they all admit to wanting to lose their v-cards too, they embark on a quest to do the deed together… separately.
Layla's got it in the bag. Her serious boyfriend, Logan, has been asking for months.
Alex has already done it. Or so she says.
Emma doesn't know what the fuss is all about, but sure, she'll give it a shot.
And Zoe, well, Zoe can't even say the o word without bursting into giggles.
Will everything go according to plan? Probably not. But at least the girls have each other every hilarious, heart-warming, cringe-inducing step of the way.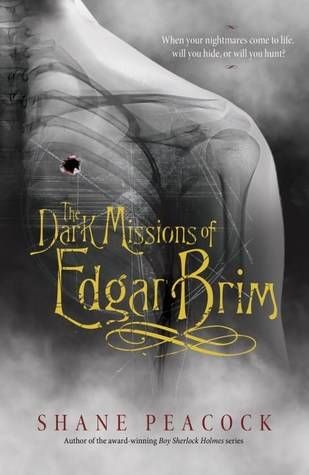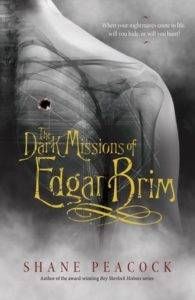 The Dark Missions of Edgar Brim by Shane Peacock
Edgar Brim is a sensitive orphan who, exposed to horror stories from his father as a young child, is afraid of almost everything and suffers from nightly terrors. His stern new guardian, Mr. Thorne, sends the boy to a gloomy school in Scotland where his dark demons only seem to worsen and he is bullied and ridiculed for his fears. But years later, when sixteen-year-old Edgar finds a journal belonging to his novelist father, he becomes determined to confront his nightmares and the bullies who taunt him. After the horrific death of a schoolmate, Edgar becomes involved with an eccentric society at the urging of a mysterious professor who believes that monsters from famous works of literature are real and whose mandate is to find and destroy these creatures. With the aid of a rag-tag crew of friends, the fear-addled teen sets about on his dark mission, one that begins in the cemetery on the bleak Scottish moors and ends in a spine-chilling climax on the stage of the Royal Lyceum Theatre in London with Henry Irving, the infamous and magnetic actor, and his manager, Bram Stoker, the author of the most frightening and sensational novel of the day, Dracula. Can Edgar Brim truly face his terror and conquer his fears?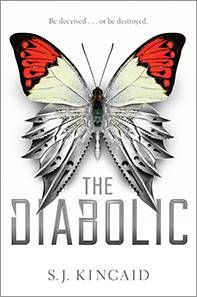 The Diabolic by S. J. Kincaid
Nemesis is a Diabolic. Created to protect a galactic Senator's daughter, Sidonia. There's no one Nemesis wouldn't kill to keep her safe. But when the power-mad Emperor summons Sidonia to the galactic court as a hostage, there is only one way for Nemesis to protect Sidonia.
She must become her.
Now one of the galaxy's most dangerous weapons is masquerading in a world of corruption and Nemesis has to hide her true abilities or risk everything. As the Empire begins to fracture and rebellion looms closer, Nemesis learns that there is something stronger than her deadly force: the one thing she's been told she doesn't have – humanity. And, amidst all the danger, action and intrigue, her humanity might be the only thing that can save her, Sidonia and the entire Empire.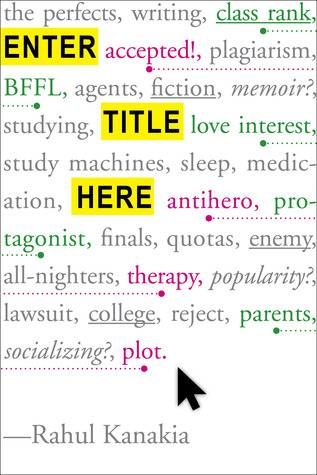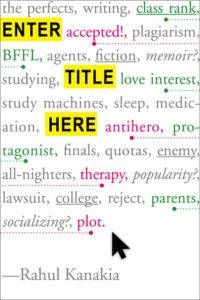 Enter Title Here by Rahul Kanakia
Reshma is a college counselor's dream. She's the top-ranked senior at her ultra-competitive Silicon Valley high school, with a spotless academic record and a long roster of extracurriculars. But there are plenty of perfect students in the country, and if Reshma wants to get into Stanford, and into med school after that, she needs the hook to beat them all.
What's a habitual over-achiever to do? Land herself a literary agent, of course. Which is exactly what Reshma does after agent Linda Montrose spots an article she wrote for Huffington Post. Linda wants to represent Reshma, and, with her new agent's help scoring a book deal, Reshma knows she'll finally have the key to Stanford.
But she's convinced no one would want to read a novel about a study machine like her. To make herself a more relatable protagonist, she must start doing all the regular American girl stuff she normally ignores. For starters, she has to make a friend, then get a boyfriend. And she's already planned the perfect ending: after struggling for three hundred pages with her own perfectionism, Reshma will learn that meaningful relationships can be more important than success—a character arc librarians and critics alike will enjoy.
Of course, even with a mastermind like Reshma in charge, things can't always go as planned. And when the valedictorian spot begins to slip from her grasp, she'll have to decide just how far she'll go for that satisfying ending. (Note: It's pretty far.)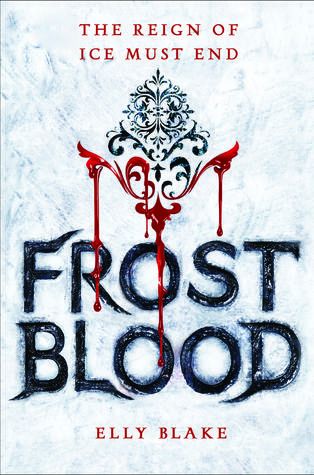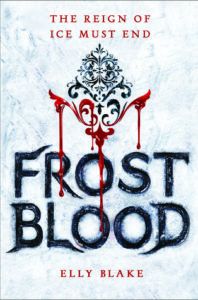 Frostblood by Elly Blake
The frost king will burn.
Seventeen-year-old Ruby is a Fireblood who has concealed her powers of heat and flame from the cruel Frostblood ruling class her entire life. But when her mother is killed trying to protect her, and rebel Frostbloods demand her help to overthrow their bloodthirsty king, she agrees to come out of hiding, desperate to have her revenge.
Despite her unpredictable abilities, Ruby trains with the rebels and the infuriating—yet irresistible—Arcus, who seems to think of her as nothing more than a weapon. But before they can take action, Ruby is captured and forced to compete in the king's tournaments that pit Fireblood prisoners against Frostblood champions. Now she has only one chance to destroy the maniacal ruler who has taken everything from her—and from the icy young man she has come to love.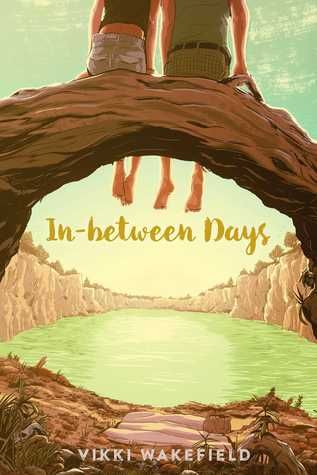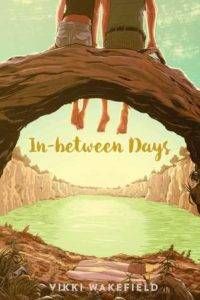 In-between Days by Vikki Wakefield
Seventeen-year-old Jacklin maneuvers her way through a summer of family drama and first and second loves in this gorgeous, lyrical novel from the author of "Friday Never Leaving."
Sixteen-year-old Jacklin Bates (aka Jack ) believes the only way to soar beyond her life is to drop out of school and move in with her free-spirited sister, Trudy. But Jack quickly discovers her sister isn t the same person she used to be. And when Jack loses her job and the boy she loves breaks her heart, she becomes desperate for distractions.
She strikes up an unlikely friendship with Pope, a lost soul camping in the forest behind her house. And then there s Jeremiah, the boy next door with a kind, listening ear and plenty of troubles of his own. Together, over an endless summer, Jack and Jeremiah fix up the abandoned drive-in theater at the edge of town. But even as a fragile romance builds between them, Jack knows deep down that she can t stay in limbo forever.
When Jack faces losing Jeremiah, she searches for a way to repair their relationship beginning with the other broken pieces in her life. Only, sometimes the hardest part of starting over isn t choosing a path it s figuring out how to take that first step forward.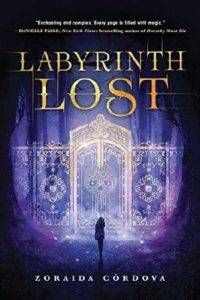 Labyrinth Lost by Zoraida Cordova
Nothing says Happy Birthday like summoning the spirits of your dead relatives.
Alex is a bruja, the most powerful witch in a generation…and she hates magic. At her Deathday celebration, Alex performs a spell to rid herself of her power. But it backfires. Her whole family vanishes into thin air, leaving her alone with Nova, a brujo boy she can't trust. A boy whose intentions are as dark as the strange marks on his skin.
The only way to get her family back is to travel with Nova to Los Lagos, a land in-between, as dark as Limbo and as strange as Wonderland.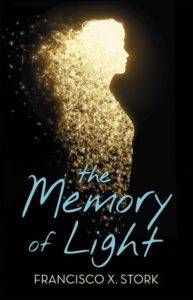 The Memory of Light by Francisco X. Stork
Vicky Cruz shouldn't be alive.
That's what she thinks, anyway—and why she tried to kill herself. But then she arrives at Lakeview Hospital, where she meets Mona, the live wire; Gabriel, the saint; E.M., always angry; and Dr. Desai, a quiet force. With stories and honesty, kindness and hard work, they push her to reconsider her life before Lakeview, and offer her an acceptance she's never had.
Yet Vicky's newfound peace is as fragile as the roses that grow around the hospital. And when a crisis forces the group to split up—sending her back to the life that drove her to suicide—Vicky must find her own courage and strength. She may not have any. She doesn't know.
Inspired in part by the author's own experience with depression, The Memory of Light is the rare young adult novel that focuses not on the events leading up to a suicide attempt, but the recovery from one—about living when life doesn't seem worth it, and how we go on anyway.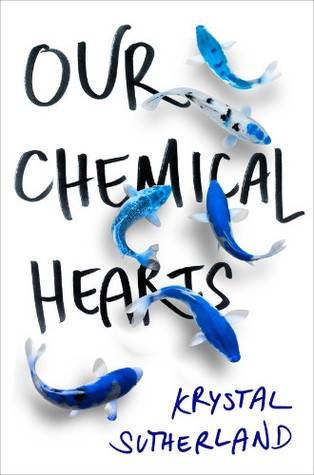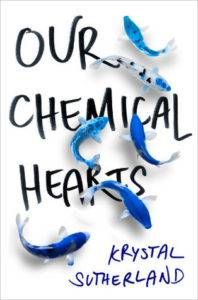 Our Chemical Hearts by Krystal Sutherland
Henry Page has never been in love. He fancies himself a hopeless romantic, but the slo-mo, heart palpitating, can't-eat-can't-sleep kind of love that he's been hoping for just hasn't been in the cards for him—at least not yet. Instead, he's been happy to focus on his grades, on getting into a semi-decent college and finally becoming editor of his school newspaper. Then Grace Town walks into his first period class on the third Tuesday of senior year and he knows everything's about to change.
Grace isn't who Henry pictured as his dream girl—she walks with a cane, wears oversized boys' clothes, and rarely seems to shower. But when Grace and Henry are both chosen to edit the school paper, he quickly finds himself falling for her. It's obvious there's something broken about Grace, but it seems to make her even more beautiful to Henry, and he wants nothing more than to help her put the pieces back together again. And yet, this isn't your average story of boy meets girl. Krystal Sutherland's brilliant debut is equal parts wit and heartbreak, a potent reminder of the bittersweet bliss that is first love.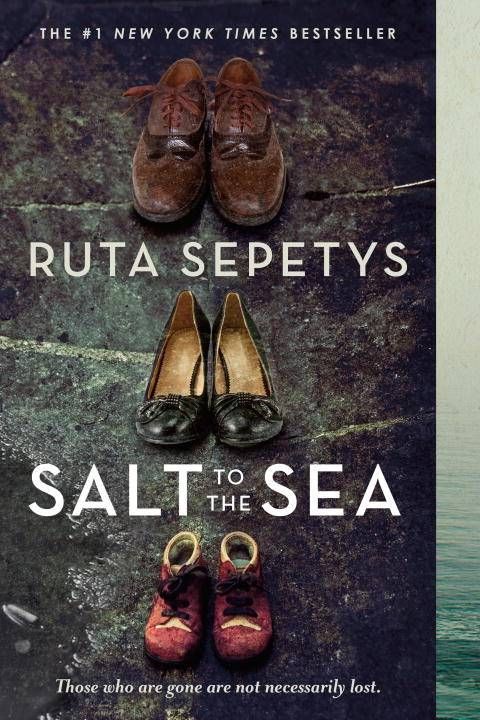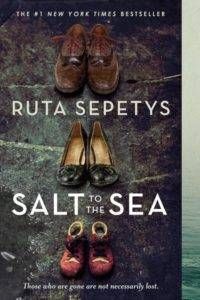 Salt to the Sea by Ruta Sepetys
Winter, 1945. Four teenagers. Four secrets.
Each one born of a different homeland; each one hunted, and haunted, by tragedy, lies…and war.
As thousands of desperate refugees flock to the coast in the midst of a Soviet advance, four paths converge, vying for passage aboard the Wilhelm Gustloff, a ship that promises safety and freedom.
Yet not all promises can be kept.
Inspired by the single greatest tragedy in maritime history, bestselling and award-winning author Ruta Sepetys (Between Shades of Gray) lifts the veil on a shockingly little-known casualty of World War II. An illuminating and life-affirming tale of heart and hope.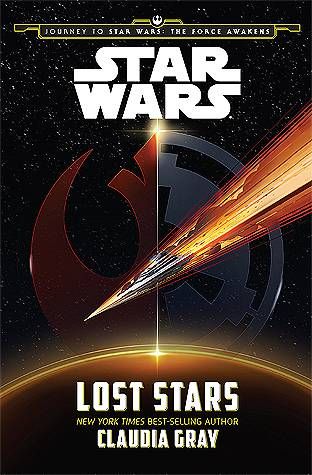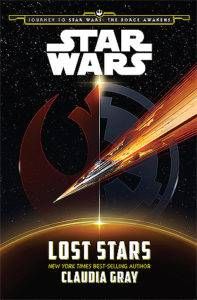 Star Wars: Lost Stars by Claudia Gray
A long time ago in a galaxy far, far away…
Eight years after the fall of the Old Republic, the Galactic Empire now reigns over the known galaxy. Resistance to the Empire has been all but silenced. Only a few courageous leaders such as Bail Organa of Alderaan still dare to openly oppose Emperor Palpatine.
After years of defiance, the many worlds at the edge of the Outer Rim have surrendered. With each planet's conquest, the Empire's might grows stronger.
The latest to fall under the Emperor's control is the isolated mountain planet Jelucan, whose citizens hope for a more prosperous future even as the Imperial Starfleet gathers overhead.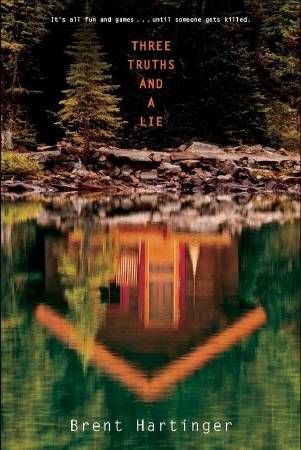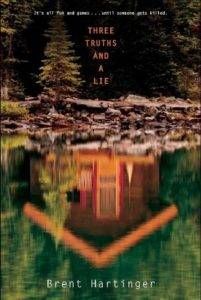 Three Truths and a Lie by Brent Hartinger
A weekend retreat in the woods and an innocent game of three truths and a lie go horribly wrong in this high-octane psychological thriller filled with romantic suspense by Lambda Award–winning author Brent Hartinger.
Deep in the forest, four friends gather for a weekend of fun.
Truth #1: Rob is thrilled about the weekend trip. It's the perfect time for him to break out of his shell…to be the person he really, really wants to be.
Truth #2: Liam, Rob's boyfriend, is nothing short of perfect. He's everything Rob could have wanted. They're perfect together. Perfect.
Truth #3: Mia has been Liam's best friend for years…long before Rob came along. They get each other in a way Rob could never, will never, understand.
Truth #4: Galen, Mia's boyfriend, is sweet, handsome, and incredibly charming. He's the definition of a Golden Boy…even with the secrets up his sleeve.
One of these truths is a lie…and not everyone will live to find out which one it is.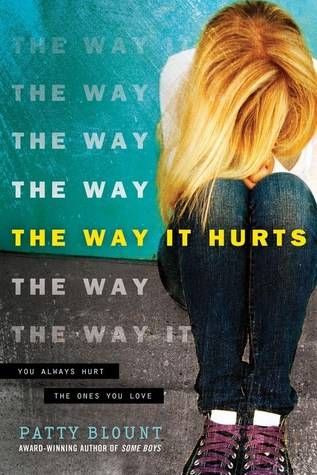 The Way It Hurts by Patty Blount
There may be two sides to every story, but sometimes there's only one way to set things right…
Music is Elijah's life. His band plays loud and hard, and he'll do anything to get them a big break. He needs that success to help take care of his sister, who has special needs. So he'd rather be practicing when his friends drag him to a musical in the next town…until the lead starts to sing.
Kristen dreams of a career on stage like her grandmother's. She knows she needs an edge to get into a competitive theater program―and being the star in her high school musical isn't going to cut it. The applause and the attention only encourage her to work harder.
Elijah can't take his eyes off of Kristen's performance, and his swooning face is captured on camera and posted with an out-of-context comment. It goes viral. Suddenly, Elijah and Kristen are in a new spotlight as the online backlash spins out of control. And the consequences are bigger than they both could have ever imagined because these threats don't stay online…they follow them into real life.
What were your favorite 2017 YA paperbacks that came out this summer?