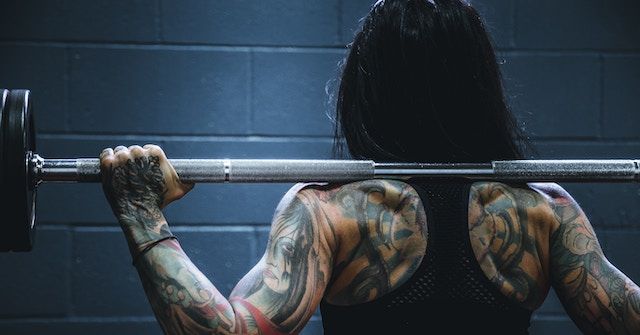 Opinion
Strong Women in Fiction Don't Just Wield Swords
This content contains affiliate links. When you buy through these links, we may earn an affiliate commission.
When people think of strong women in fiction, they often associate that strength with their physical abilities. Those who wield swords, assassins, or characters who can throw a solid punch are called "strong," and they are. These characters go against the odds set before them, break the stereotype that a woman should never engage in a physical fight, train for months on end, and are disciplined in a craft that not many people can say they are an expert in.
But, my issue is the fact that people think powerful women are only those who can wield a sword or go into battle without second-guessing themselves. A woman's physicality is not the only factor for being strong.
This issue was discussed on Twitter after Game of Thrones's Battle of Winterfell. Many people tweeted out criticism towards Sansa Stark for staying with the citizens of Winterfell deep in the heart of the crypts, safely hidden away from the fight, while her sister Arya was in the midst of the explosive battle that rocked the world.
Women in fiction who use their intellect and shy away from a fight are just as intimidating as women who can throw a punch or engage in a fight. In honor of this discussion, I want to recommend some characters who are intelligent, quiet, swift, cunning, and passionate. Because being able to work a crowd, knowing other people's secrets, staying in the shadows, using your voice, and having a vast amount of knowledge are also important components of being strong, but some readers don't recognize these traits as symbols of power.
Sansa Stark – Game of Thrones (the Show)
Sansa Stark has one of the best character developments in the Game of Thrones television show. She's transformed from a meek and selfish teenager into a strong-willed, clever woman who oversees the people of Winterfell. For years on hand, Sansa has had to endure being separated from her family, watching her father be executed, and being forced into loveless and abusive marriages.
She has traveled across Westeros, dodging those who want to end her life, and returned to Winterfell where she becomes a strategist who protects House Stark. She is incredibly clever and is one of the most level-headed characters on the show. And witnessing her development as a person will leave you awe-inspired by all that she has been through. She is a born leader whose power and intellect mirrors that of her father, Ned Stark.
When We Left Cuba's protagonist, Beatriz Perez, is a force of nature. She is an incredibly intelligent and independent Cuban exile navigating her new life in America during the 1960s. One day, she is recruited by the CIA in order to assassinate Fidel Castro. While some CIA agents may be an expert in multiple fighting styles, Beatriz uses her suave demeanor and ability to charm a crowd to survive the cut-throat world of espionage. Her confidence is inspiring and her go-getter attitude shines through in a world that tries to put women in their place and keep them from making a name for themselves.
Cersei Lannister – Game of Thrones (the Show)
Many people may shift in their seats at the sight of Cersei Lannister's name on this list, but it's impossible to deny her immense power and ability to remain one of the biggest threats to the other houses in Westeros. Cersei is a calculating and ruthless leader who knows how to twist the odds in her favor.
She survived being in an abusive relationship, losing her children in tragic events, and was beaten, starved, and publicly humiliated in front of everyone in King's Landing. And still, she keeps her chin high and refuses to show any weaknesses to the world. While she may have deserved some of this, due to her—um—personality, there's no denying how capable and powerful she is by rising above the circumstances she's been through.
Laia of Serra, from Sabaa Tahir's An Ember in the Ashes series, is a timid protagonist who risks her life by going undercover to spy on the Commandant, the ruthless leader of Blackcliff Academy who trains the cruelest of soldiers in this fantastical world.
She not only disguises herself as a slave but also has to endure the direst circumstances that can potentially end her life, all in hopes of saving her brother who is being held prisoner. Her resilience, knowledge and ability to hide in the shadows of the most dangerous corners of society deserve all the attention.
Laia is also incredibly gentle and carries a deep love for others which shines through the darkness that this series holds. She is a bright light in the world she lives in, and her undying hope and faith in goodness is a type of power that not many people wield.
Set during in midst of WWII, Lina is torn from her father and is forced to live in a harsh labor camp in Siberia with her mother and younger brother. She is a courageous young girl who navigates the cruel world of this camp by using her love for art to document the atrocities she witnesses. By doing so, she hopes to send these messages to her father in another camp to let him know that she and her family are still alive. Some of the strongest people are the ones who are patient, cautious, and meticulous in situations that threaten their lives, and Lina is one of them.
Beatrice is an outspoken, independent woman who challenges the norms of society and isn't afraid to say what's on her mind. She has some of the wittiest lines in any Shakespeare play and will not back down from a verbal spat with those questioning her judgment.
She stands out from the crowd, doesn't need a man by her side, and is vulnerable and sensitive at the same time. Beatrice is a complex character who knows what she wants out of life and slowly lets the walls around her heart fall down to let others in.
Her hard-headed personality and her vocality is something that wasn't seen often, during her time in history. The fact that she wasn't afraid to stand on her own and let her snarky attitude fly free is something to be admired. While others may fall into the background, Beatrice takes center stage and stands up for her family without caring about the consequences.
Binti – The Binti Series by Nnedi Okorafor
Binti is a brilliant protagonist who is offered the opportunity of a lifetime when she is given the chance to study at Oomza University, which is one of the most prestigious academies in the world. Not only is she a marvelous mathematician who has a world of knowledge, but she is also a protagonist who has PTSD in the second novel of this series.
Binti goes to show that one of the most knowledgeable women in the galaxy can also have emotional complexities hidden beneath the surface. Sometimes breaking the boundaries set for us by studying subjects that, in our world, are predominantly dominated by men is one of the biggest tests of strength.