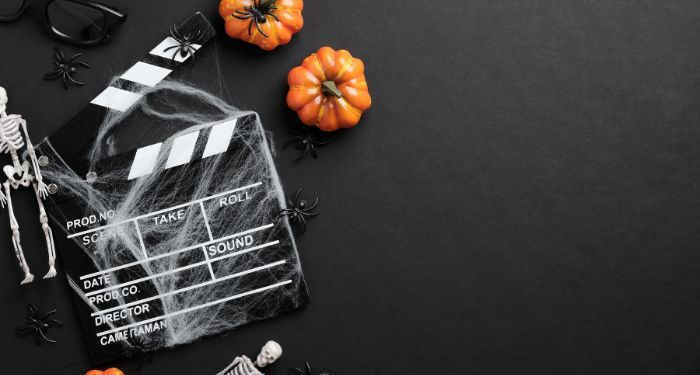 Horror
30 Days of Streaming Horror Adaptations for October Thrills
This content contains affiliate links. When you buy through these links, we may earn an affiliate commission.
If you love all things Halloween and horror, chances are you're already well into your creepy reading list for the year. But as the days become shorter and nights longer, nothing screams "get cozy" to horror lovers than lighting some candles, popping some popcorn, and settling in with a great scary movie (or ten). And thanks to the proliferation of streaming, taking time to marathon great horror flicks is easier than ever.
Many lovers of things scary and spooky love to challenge themselves to 30+ days of horror during October, and several streamers have taken the time to create fun lists of their current offerings. But as book lovers, how about upping the 30 days of horror challenge and turning it into a 30 days of horror adaptations to stream? Let's take a look at over 30 options for horror films you can stream this month, all of which are adapted from books.
This list is not, of course, comprehensive, and it is limited to single films only. There have been several great series adaptations, which could be a whole other 30 day challenge in and of itself. This list combines adaptations for younger audiences and older ones, and it is limited to two of the biggest streaming services, Netflix and Prime. There are even more streaming horror adaptations via Hulu, HBO Max, and Shudder, but they are not included here.
It should not be a surprise at this point to know the majority of these horror films are adapted from books by white male authors. There are, however, more titles emerging each year from books by women and people of color, and as such, expect to see even more diverse offerings down the road. I've included as inclusive a list as possible, both in terms of creatorship and in terms of the types of scares these horror flicks offer. Horror is not a genre but a mood, and there is something here for every kind of viewer.
Get ready, grab your comfiest blanket, and prepare to enjoy a wide range of scary, silly, and downright fun horror film adaptations you can stream right now. I'm keeping this short and simple — you'll get the name of the film, with a note about its source material, and where you can stream it. I've included a few trailers to break up the text as well.
Oh, and if you're wondering why 30 days of horror when October clearly has 31 days, that's because narrowing this list down to only 30 options was impossible, so you get 30, plus some bonus picks to choose if you're a completionist.
30 Days of Horror Adaptations to Stream