Quizzes
Quiz: Which Character from Stranger Things Are You?
This Stranger Things quiz is sponsored by Stranger Things from Dark Horse Comics and Netflix.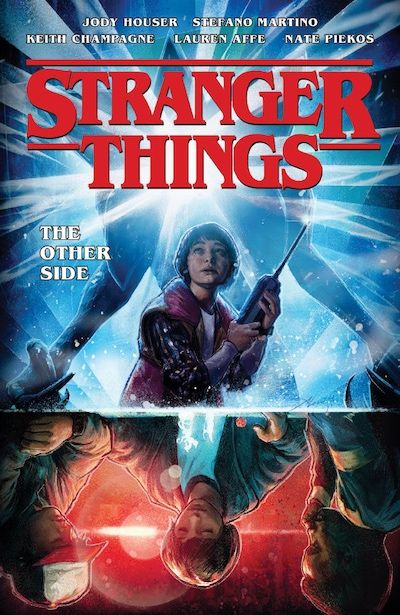 See The Other Side of the hit Netflix series Stranger Things in this original comic series, now collected in trade paperback! Find out what happens to young Will Byers after he is trapped in a dark dimension all alone… with a terrifying monster. Will must use his wits, courage, and heart to survive the monster and escape the Upside Down.
---
Season 3 of Stranger Things is fast approaching and you most definitely have questions. Can Will finally catch a break and lead a life that isn't constantly turned upside down? Who's that dude with the gun at the carnival? Is Steve, beloved, glorious haired Steve, the next victim of the Upside Down? Who will be the newest Barb/Bob casualty (and will they continue the tradition of having a name that starts with the letter B)? Or perhaps you're asking yourself the most important question of all: which character from Stranger Things are you most like?
Here's your chance to finally find the answer.
Want to relive the previous season? Check out 8 Great Bookish Moments From Stranger Things Season 2. Looking for more quizzes? Find out which Avenger you are.