Children's
Say Hello to StoryWeaver, a Gigantic Kidlit Open-Source Platform
If you're a parent, teacher, or educator with a daily need for new, gorgeously illustrated kidlit stories, I'm here to introduce you to a lovely secret that Pratham Books, an Indian not-for-profit publisher, has been keeping from you: StoryWeaver, a magnificent, open-source platform and repository of diverse, multilingual stories for children.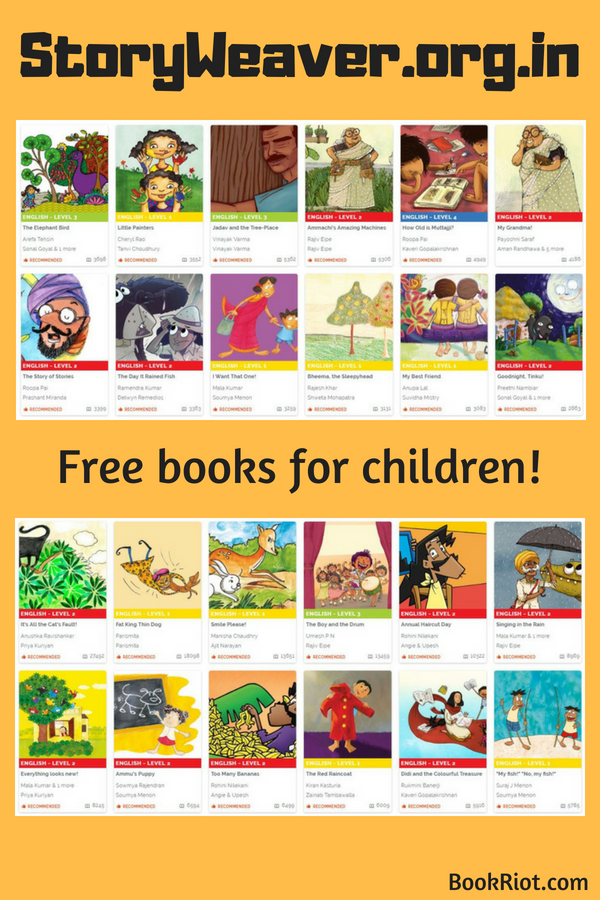 The stories range from folktales, fantasy, and STEM-based, to non-fiction narratives about social issues and famous personalities. You can download pdf files onto your computer, Kindle, or any other ereading device, or take prints to distribute to kids for classroom purposes.
The ~8000 current stories on the platform are under open licensing, which means that any users are free to read, download, translate, and share them for free. The stories are in ~100 languages, currently, including "the mainstream Indian and European languages, minority languages like Konkani and Tibetan, tribal languages like Kora and Santali, classical languages like Sanskrit, and endangered languages like Kurdish."
Free Children's Books Online!
How beautiful can *free* books really be, you ask? Here we go.
From Didi and the Colourful Treasure: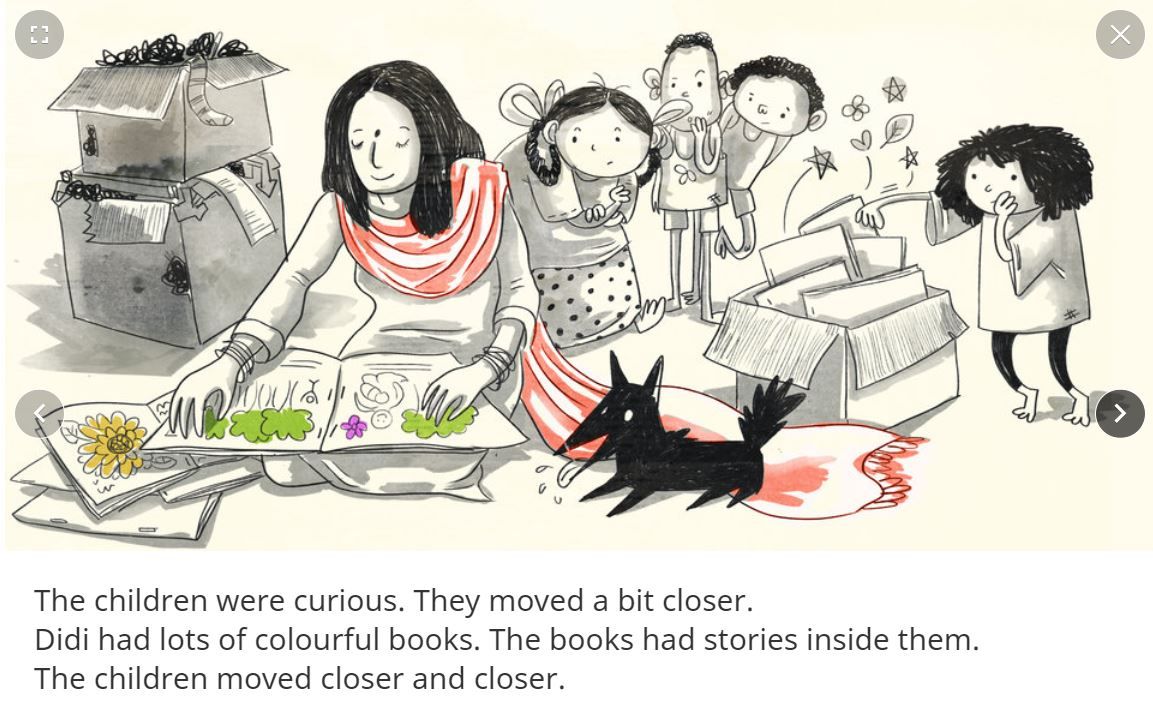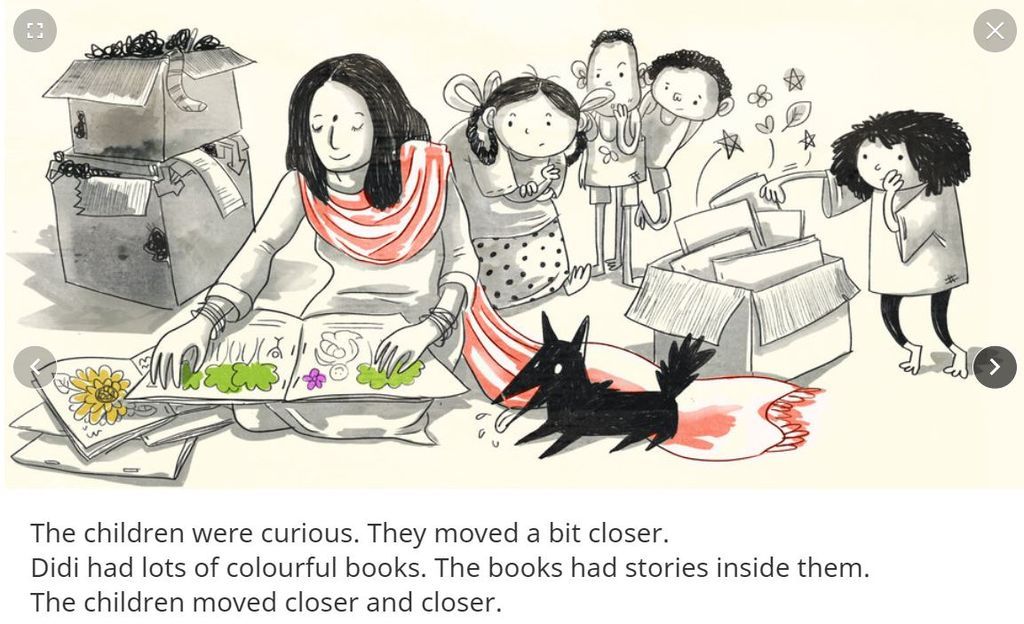 From Goodnight Tinku: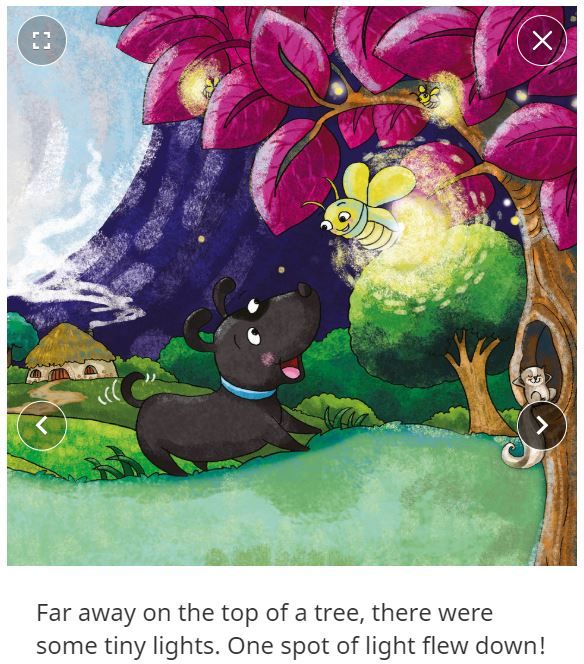 From King of Birds: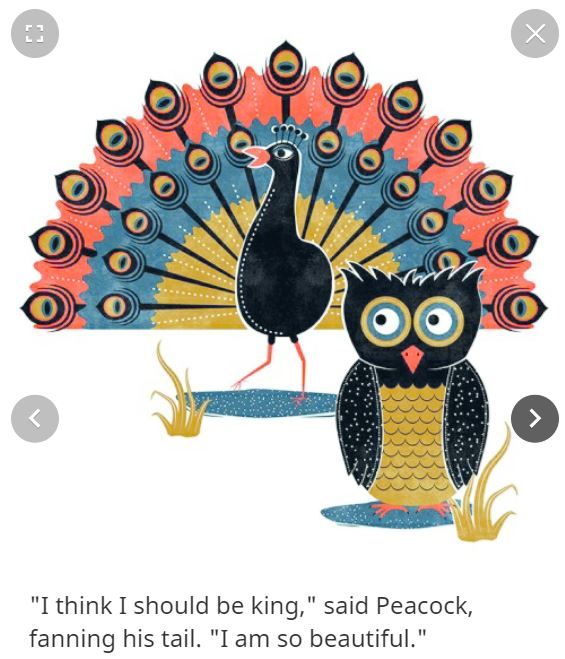 The platform was launched on International Literacy Day in 2015 and has recently hit 1 million views. A community of authors, illustrators, translators, and bibliophiles keep it alive with their contributions, and all the stories are efficiently sorted by language, theme, and reading level. The interface is intuitive, and you can run searches for any theme of stories you're on the lookout for and I guarantee that some gorgeous books will pop up. Any user is free to translate the stories into their own language and republish them, or adapt them for their own use.
The Vision
The team's vision is to be "the largest open repository of reading resources for children (and) create a collaborative ecosystem for creation & distribution." Their future plans are ambitious and well-thought out: "We will build new tools for collaborative authoring and sharing. Ministries of education and educators will be provided with more curriculum linked resources and curated reading lists. We will diversify into newer forms of content by exploring audio, audio visual, and mobile phone–friendly formats."
Pratham books also frequently undertakes the task of identifying school communities in need of library books, and runs fundraiser campaigns for them, which you can support by following them on Twitter @PrathamBooks. This open source platform can be found @PBStoryWeaver.
*all quotes have been provided by StoryWeaver's publicity team.
Want more free books for children? We gotcha. Check this post out.