Lists
5 Inspiring StoryCorps Videos about Books and Reading
This content contains affiliate links. When you buy through these links, we may earn an affiliate commission.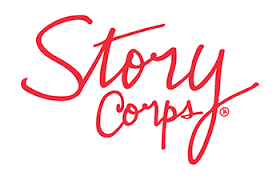 StoryCorps is an organization that has been collecting and sharing America's oral histories since 2003. With the stories from their interviews, they aim to evoke greater empathy and understanding in those who hear them. StoryCorps first began making 2–4 minute animated shorts from some of these stories in 2010. After extensive research (read: binge-watching all of them), I bring you five animated StoryCorps videos about books and reading that will re-inspire your belief in the power of both.
The Temple of Knowledge
Ronald Clark grew up in a library—literally. His father worked as a custodian for a branch of the New York Public Library in Washington Heights; back in the 1940s, this meant he and his family lived onsite. In the video, Ron calls his father "the king of the temple of knowledge" and describes how having unrestricted access to the library changed his life.
The Bookmobile
Storm Reyes began working full-time as a migrant laborer at age 8 back in the 1960s. When she was 12, a bookmobile drove up to the fields and became a bright spot amidst her difficult childhood. The librarian gave Storm books that introduced her to knowledge, hope, and the world beyond the camps; this eventually gave her the courage to leave them and become a librarian herself.
Silvia's Legacy
L.A. teenager Ellaraino was reluctant to spend the summer of 1955 with her great-grandmother Silvia in Louisiana, but the stories Silvia shared have stayed with Ellaraino throughout her life. Silvia was 16 when the Civil War ended, but Ellaraino says, "Even though she had freedom, not knowing how to read and write made her feel like a jigsaw puzzle with some of the pieces missing." She finally learned to read and write at age 85, and it was not until then that she felt truly free.
Chloe Longfellow | #WHoWeAre
Growing up, Chloe Longfellow spent a lot of time in her grandmother's kitchen. As her grandmother taught her how to cook, she also taught her memorable life lessons. Chloe describes the day she accidentally stained her grandmother's favorite cookbook, and the sweet moment that followed. She keeps the cookbook as a cherished memento from her grandmother, saying, "She touched it so often it still smells like her, even all these years later."
Eyes on the Stars
Carl McNair recounts the time his 9-year-old brother Ron insisted on his right to check out books from a white-only public library in Lake City, South Carolina. Ron went on to become an astronaut, a crew member for the ill-fated Challenger STS-41-B mission. In 2011, the library that didn't want to serve a young black boy in 1959 was renamed in his honor, becoming the Dr. Ronald E. McNair Life History Center.
Beyond StoryCorps Videos about Books and Reading
These StoryCorps videos about books and reading represent a fraction of the organization's animated shorts. Their dozens of videos dive into all variety of oral histories about life in America.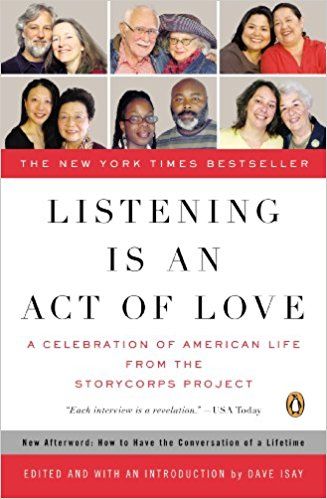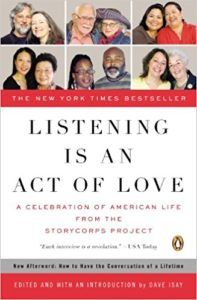 StoryCorps has published five books based on the oral histories they've collected, including the New York Times Bestseller Listening Is an Act of Love and All There Is: Love Stories from StoryCorps.
Check out the StoryCorps website to see more videos, learn about the organization, and find information on all five titles.
If bookish videos are your thing, check out the best book-related TED Talks from 2017.