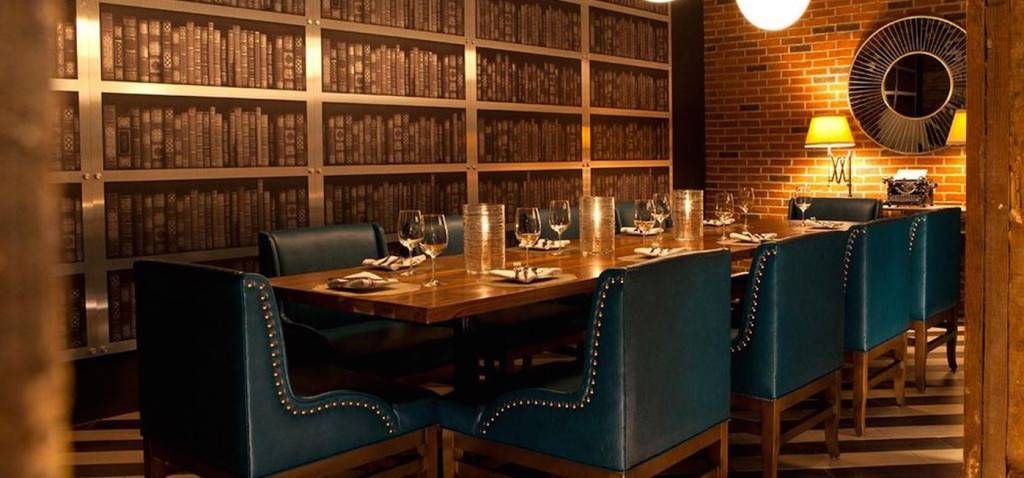 A Storied Stay for Literary Lovers: 10 Great Bookish Hotels
One of my weird obsessions is Anthony Melchiorri's Hotel Impossible. I love a good reality TV show (okay, and bad ones too), and this one, where Melchiorri goes into struggling hotels in order to find ways to make them better in a realistic and sustainable manner, pushes all my buttons. He's not particularly nice, but at the end of the day, his hard work and effort and care about the hotel and its owners and guests shows.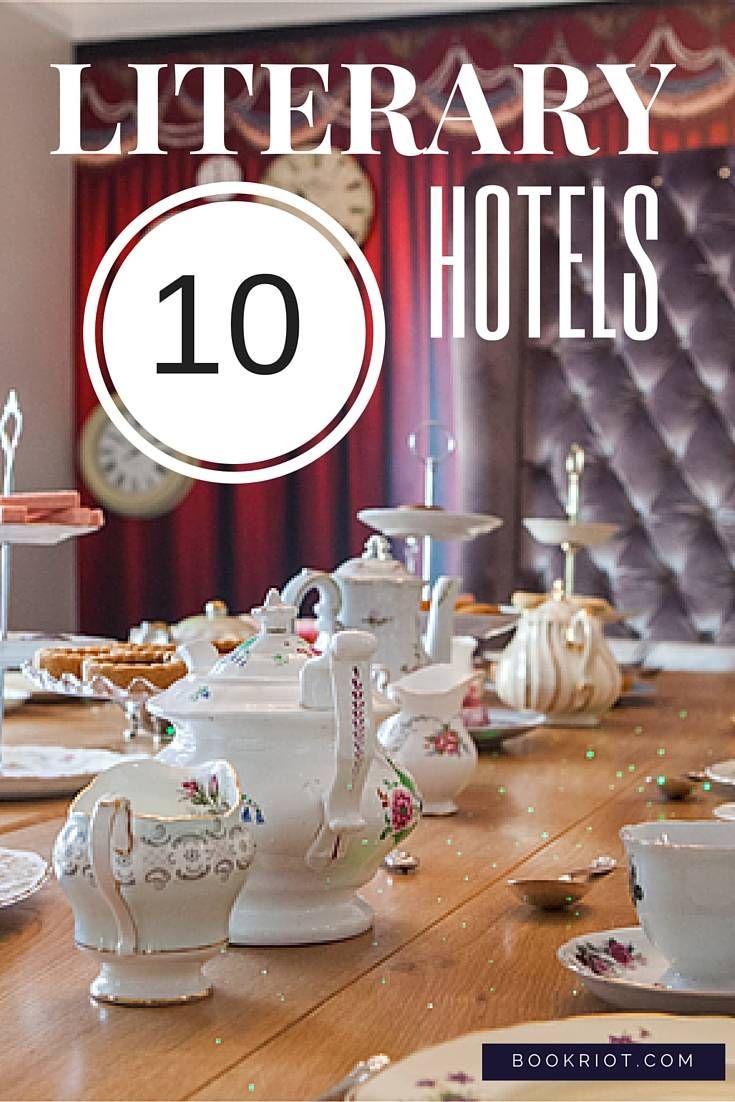 It got me thinking about how great a book or library themed hotel would be, which led me down the path of looking up the different hotels around the world which feature books or literature in some capacity. Turns out, there are quite a few. Here's a round-up of some of the most interesting bookish hotels where you can spend a night or two.
Fifth Avenue at Central Park South, New York, NY 10019
Speaking of Melchiorri, this fun Eloise-themed hotel was his creation. He was a young manager at The Plaza Hotel when a young girl came in asking where Eloise (based on the Eloise books) was, since in the story she lives on the top floor of The Plaza Hotel. He wondered why the hotel wasn't taking advantage of this opportunity to create magic and he spearheaded the creation of the Eloise tour for the hotel.
Those who take the Eloise tour at The Plaza can enjoy story time, watch their favorite Eloise clips, play dress up, enjoy tea, and more. Photos below courtesy of the hotel's website.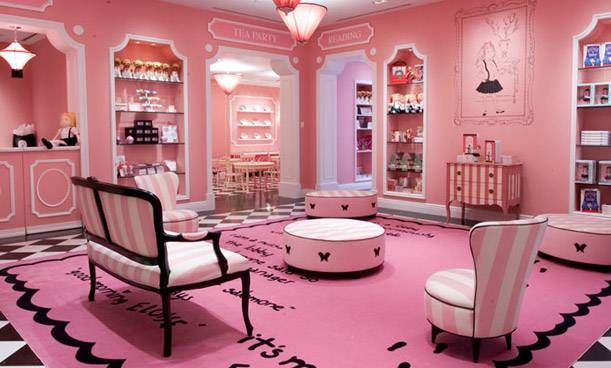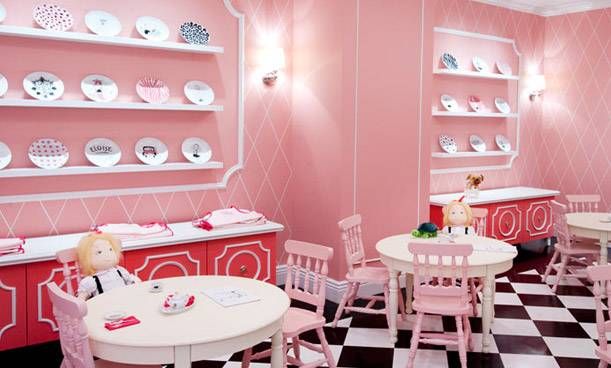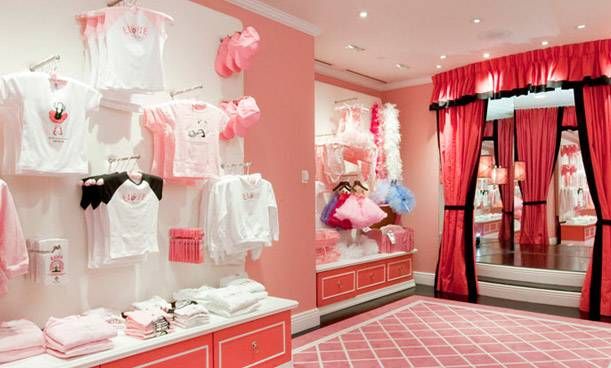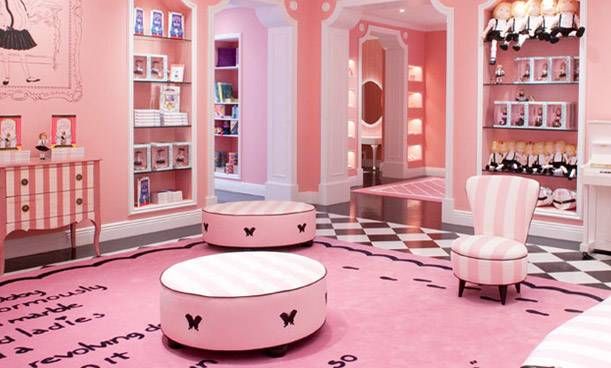 The Batman Room at The Eden Motel
No. 1685, Yucheng Road, Gushan District, Kaohsiung City, Taiwan 804
Ever wanted to stay the night in a Batman-themed hotel room? If you can get yourself to Taiwan, then you can live the dream. There's not only a thematic bed, but you will have the opportunity to soak in a Batman-themed tub, enjoy some bat cave walls, and watch some television on Batman-themed TVs.
Check out this space. All photos courtesy of the motel's website.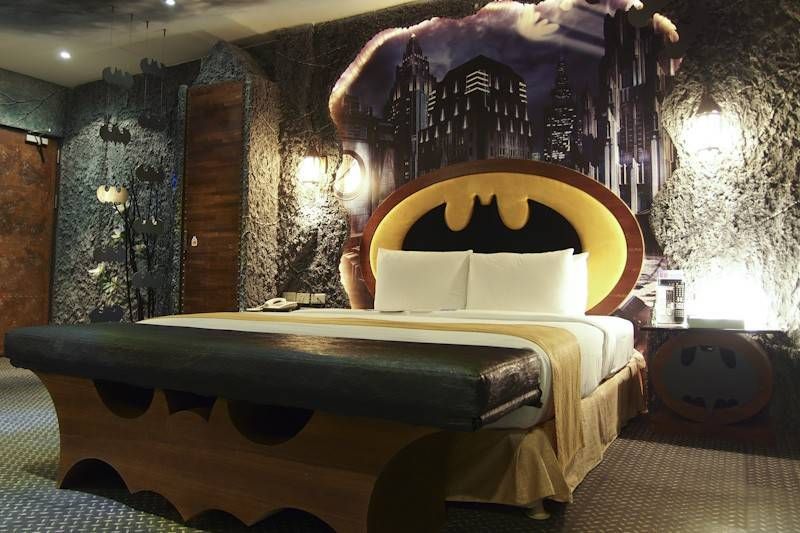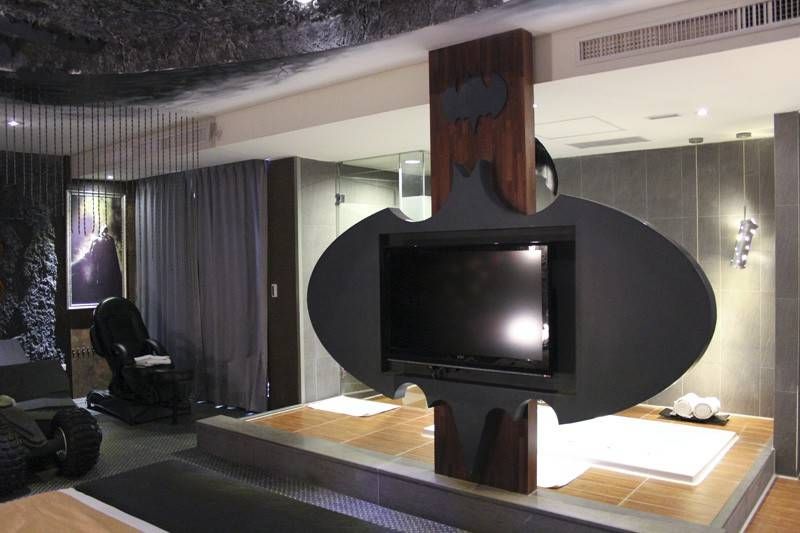 Crime and Punishment Radisson Sonya Hotel
Liteyny Prospekt, 5/19, St. Petersburg, Russia, 191187
There is a boutique hotel in St. Petersburg, Russia, that's styled entirely after Fyodor Dostoyevsky's classic, Crime and Punishment. The hotel boasts that it "allude[s] to story's era and place, creating a sense of timelessness." The suites in this hotel feature Napoleonic decor, connecting to Raskolnikov's love for Napoleon, and standard rooms are filled with "rich accents and intricate Russian patterns" fitting with the book.
Pictures are from the hotel's website, as well as from Tari Travel.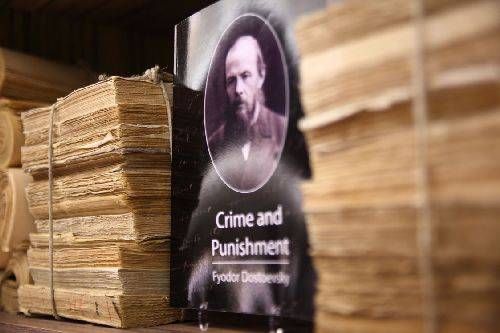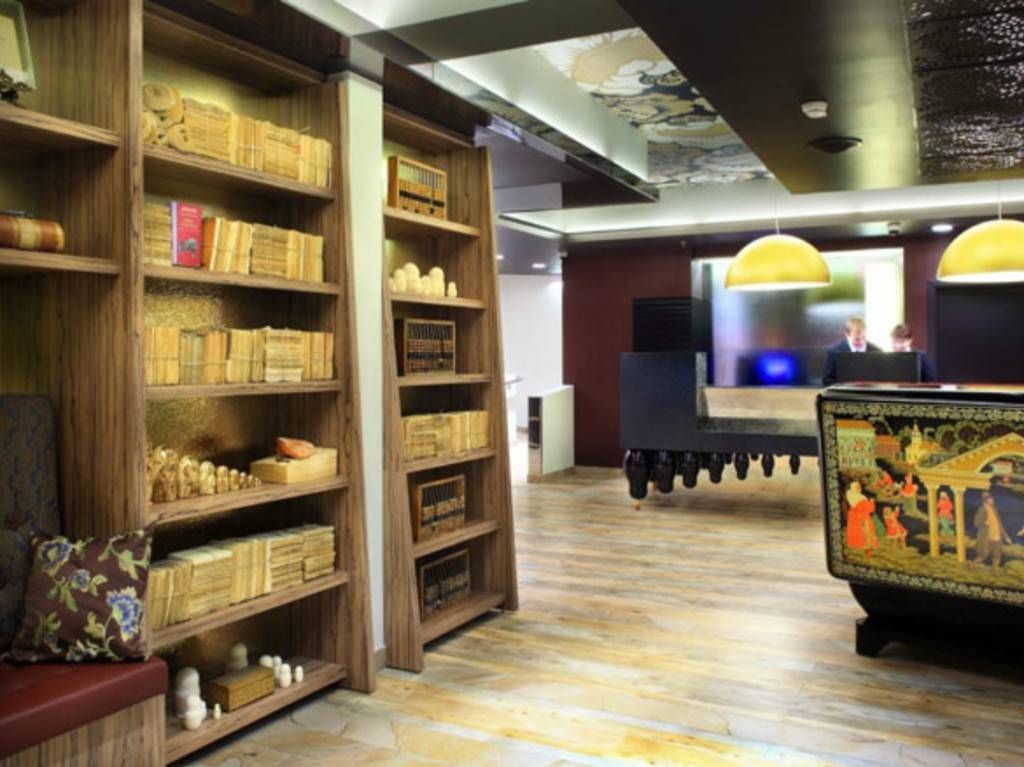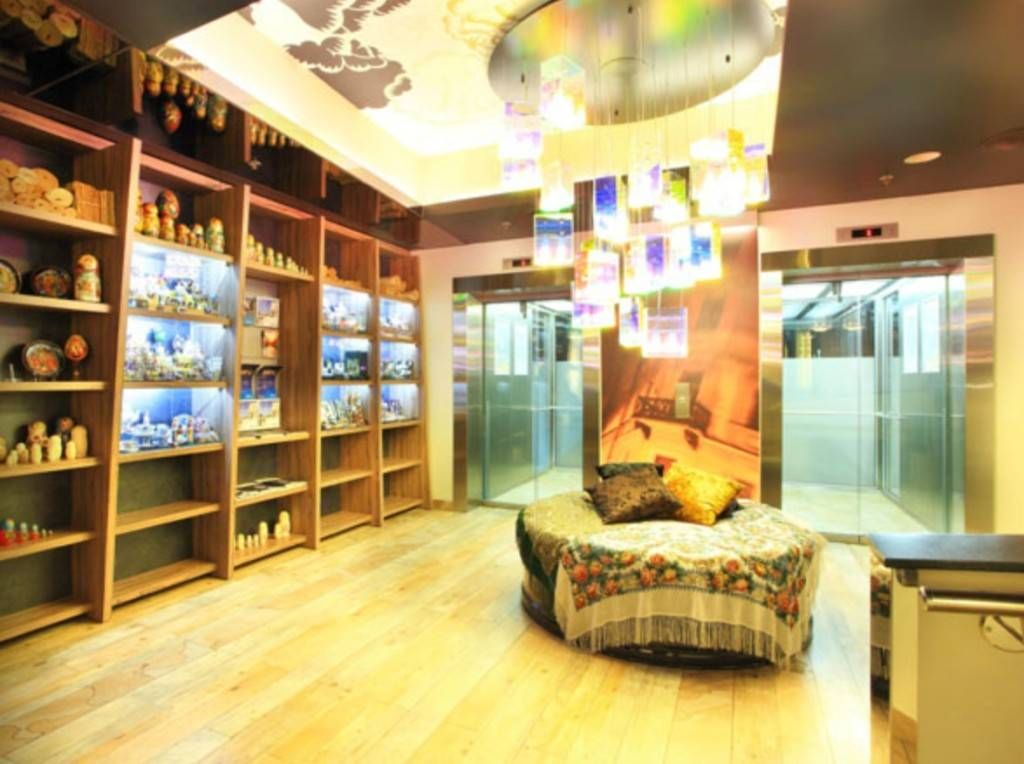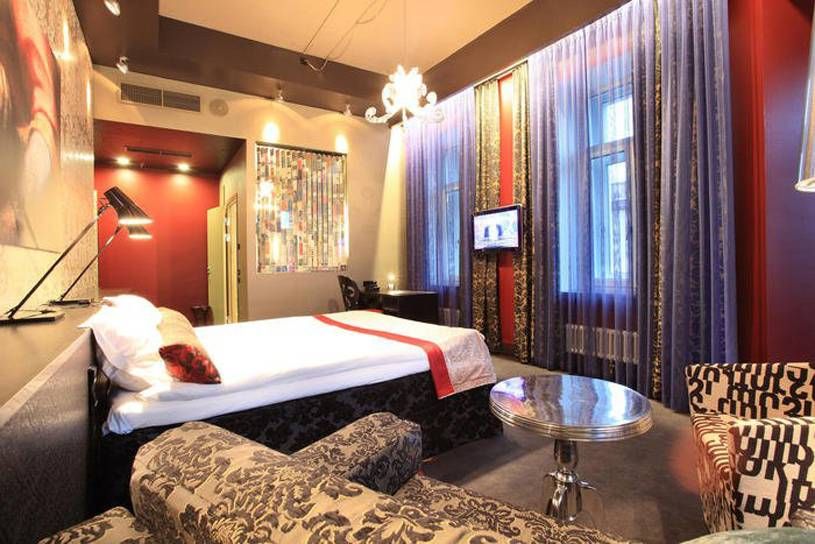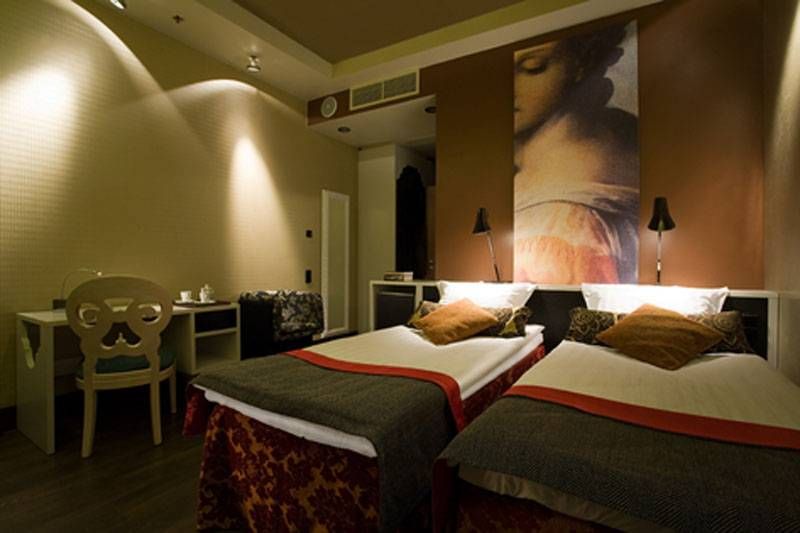 The Wizard Chambers at The Georgian House
35 – 39 St George's Drive, London SW1V 4DG
So who wouldn't want to stay in a Harry Potter–themed hotel room in London? The Wizard Chambers are gothic themed, with potion bottles and caldrons and the hotel itself is located just a skip and a jump from the official Harry Potter tour.
Photos are from the hotel's website.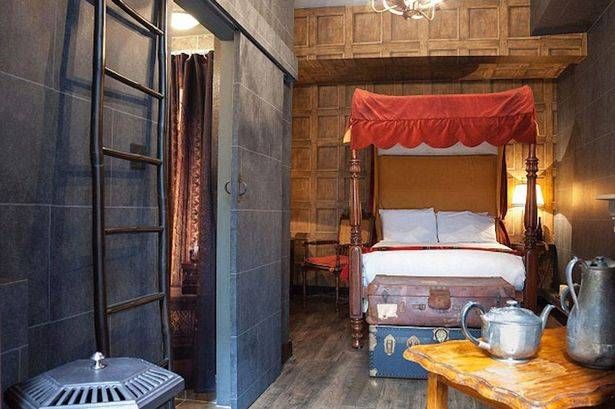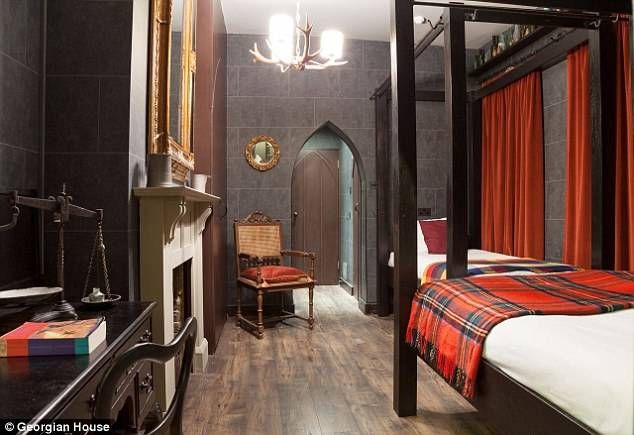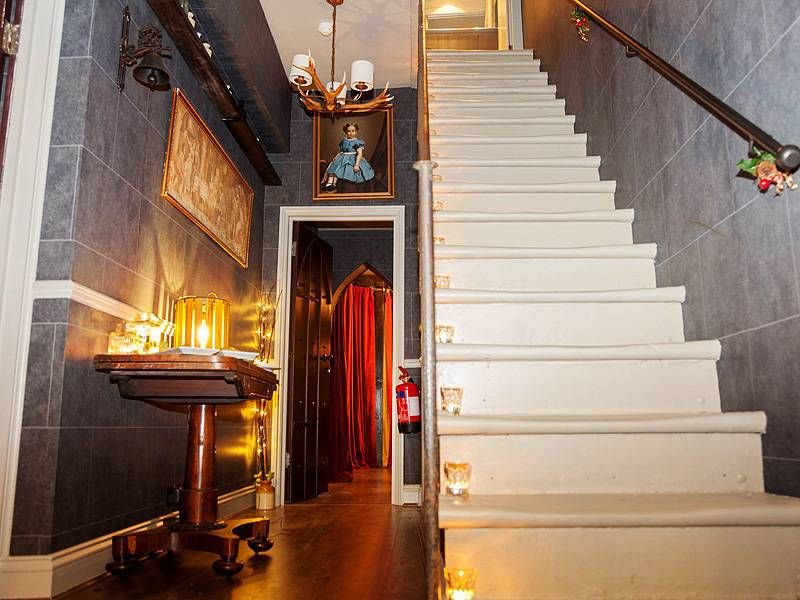 615 Washington Ave SE, Minneapolis, MN 55414
From the outside and from the website itself, The Commons Hotel, which is located on the campus of the University of Minnesota, looks like your standard nicer-end hotel. But what makes this one worth noting is that there's a gorgeous library inside which invites guests to read and borrow books from its shelves.
And wait — not only is there a library here with classics and bestsellers, but there's a Book Butler on call who will deliver books to your room if you need something to read. Imagine getting both breakfast and books sent to your room for your stay? That sounds like a perfect reason never to leave your bed.
Photos from Expedia.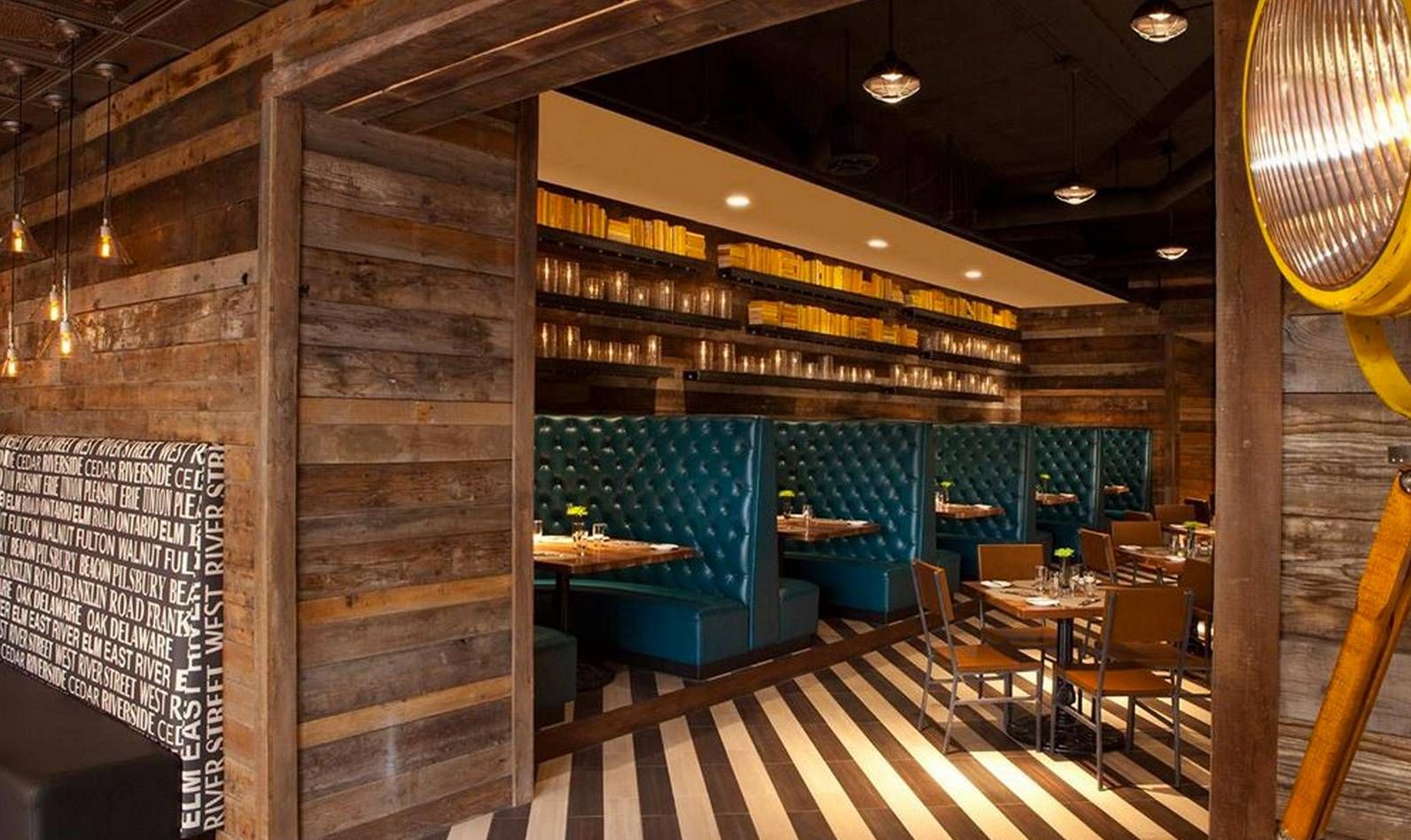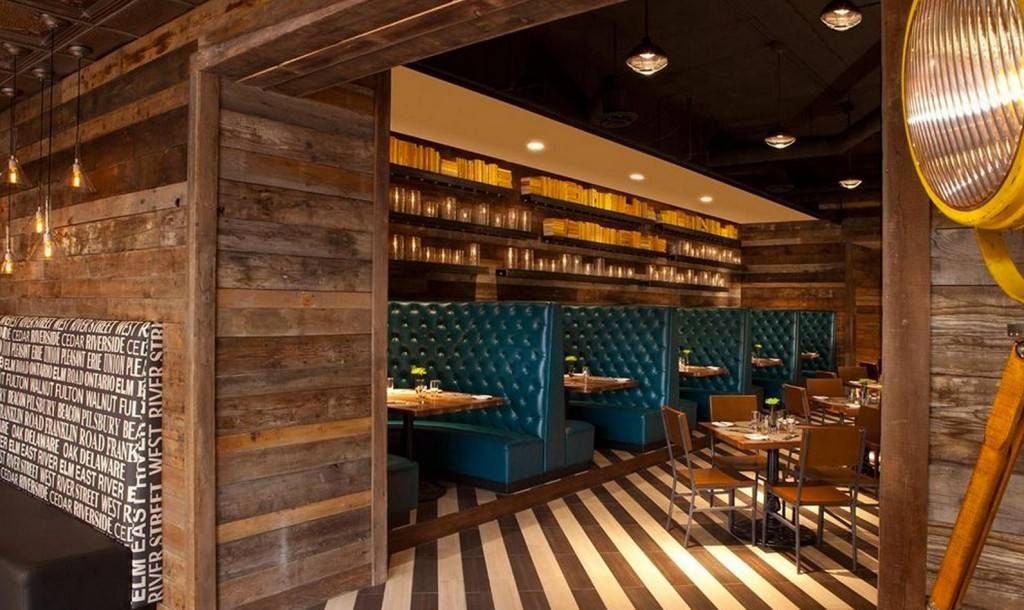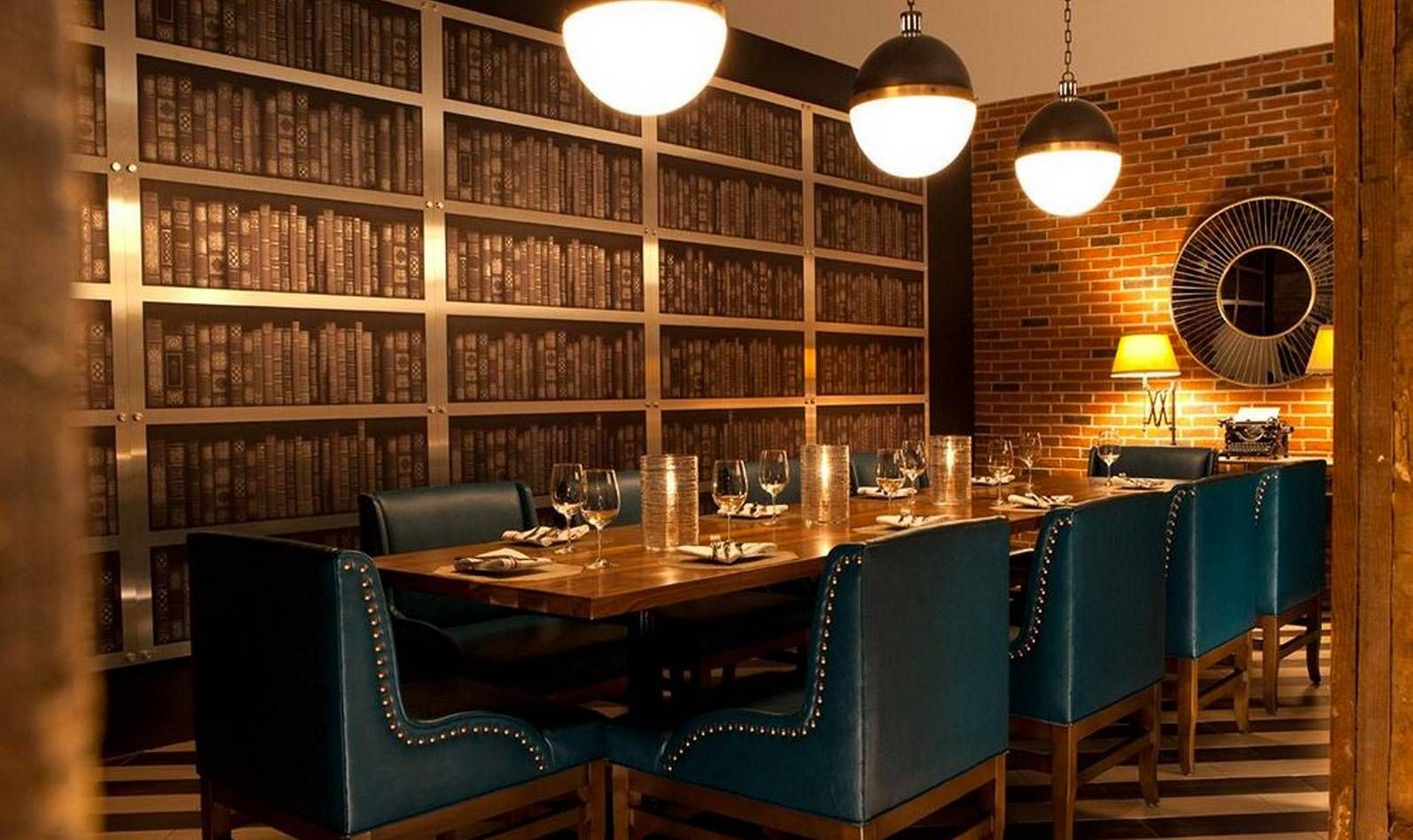 3, rue de Chevreuse – 75006 Paris
Ever heard of a poem hotel? The Apostrophe in Paris bills itself as a giant hotel that is itself a poem. The style includes words and text, along with bright visual images, to create the poetic effect. This isn't a minimalist hotel in any sense of the word. It's magical and indeed poetic.
Photos are courtesy of the hotel's website.
Woodlyn Park,1177 Waitomo Valley Road, RD7, Otorohanga, New Zealand
If living the life of a Hobbit has been on your bucket list, then there's a place for you in New Zealand. From the sounds of reviews of this motel, not only will you get the excitement of living your Lord of the Rings dream, but you might even be enchanted by finding donkeys or warthogs on your room's roof in the morning.
Photos via the motel's website.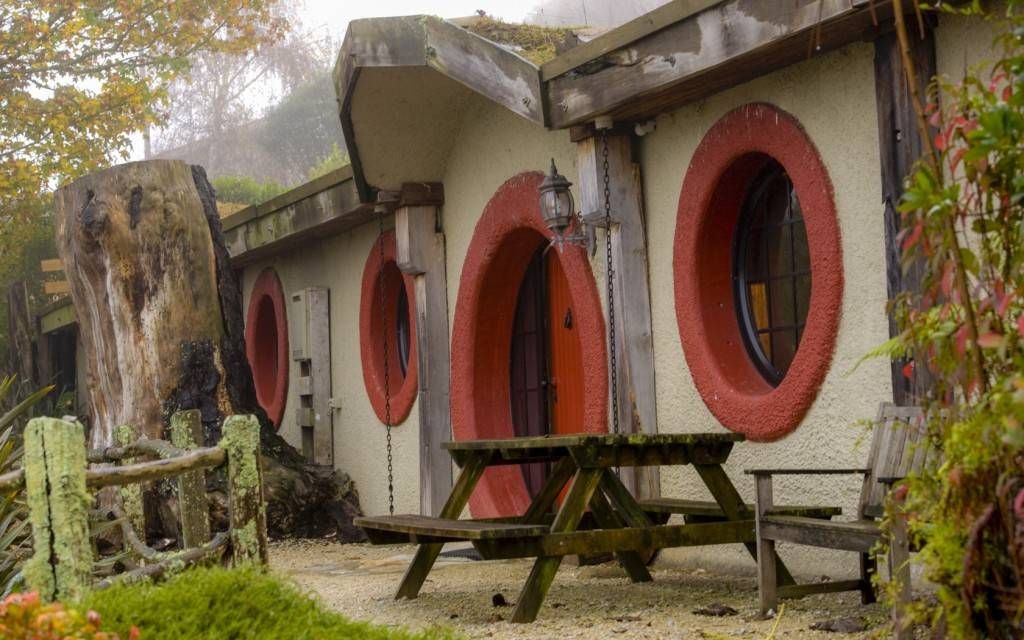 267 N.W. Cliff, Newport, Oregon 97365
The entirety of this hotel is themed after books and literature. There are three different "types" of rooms you can book at Sylvia Beach House: "Classics," like Mark Twain and Agatha Christie; "Best Sellers," like Alice Walker, Jane Austen, and Shakespeare; and "Novels," like Jules Verne and Oscar Wilde. The beachfront hotel boasts that it's the dream place for book lovers, as it has a large library, as well as no televisions, phones, alarm clocks, or wireless internet. You can almost literally settle into a good read.
All photos are from the hotel's website.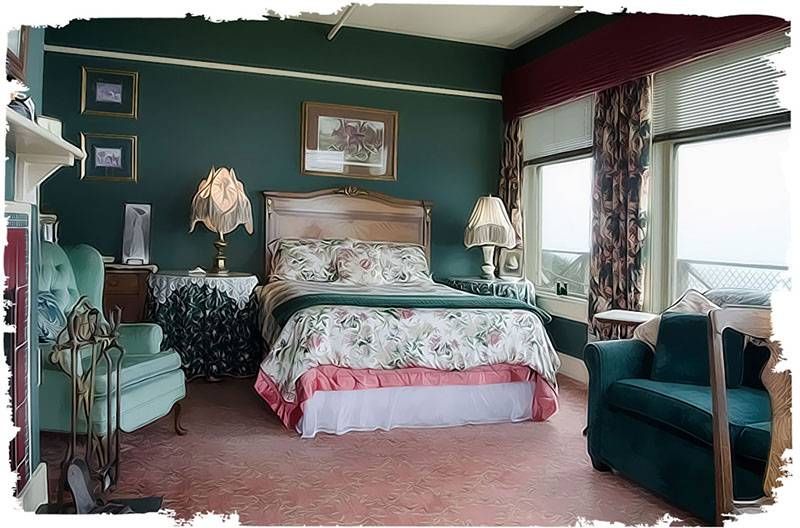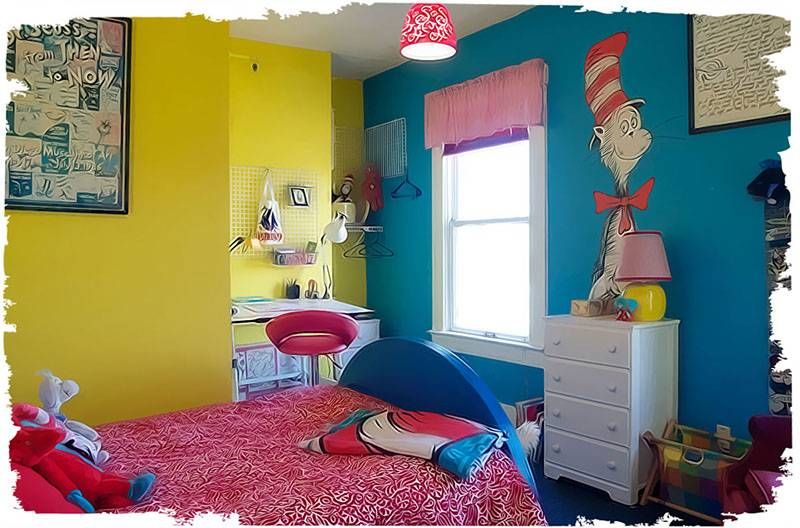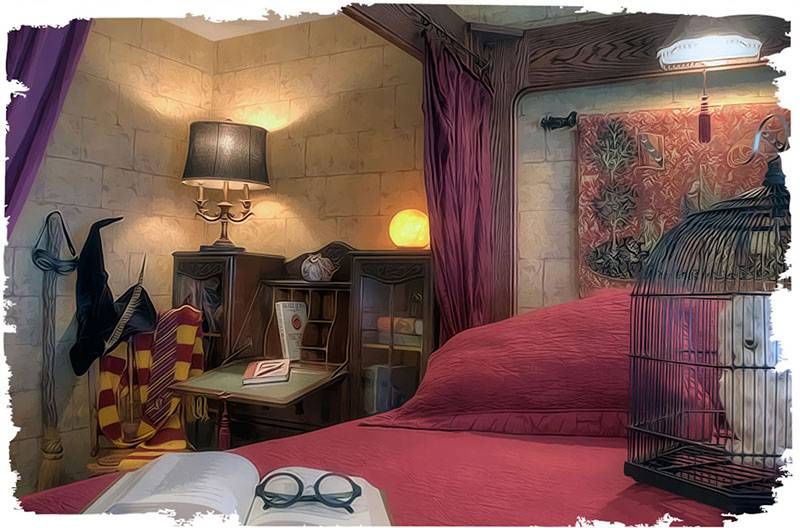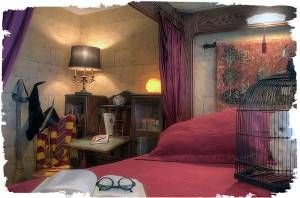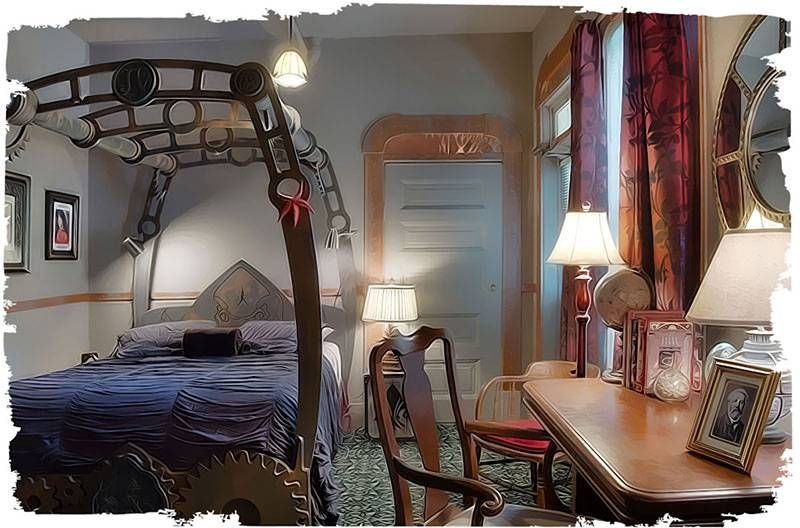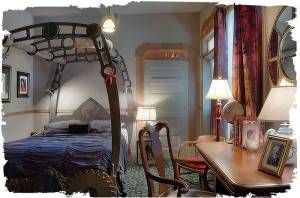 Bedford Street, Brighton, East Sussex BN2 1AN (United Kingdom)
Of course there's an Alice in Wonderland-themed hotel. This luxury hotel is located along the seaside and it has Lewis Carroll fun throughout the entire building. Wonderland House is all about the details.
Photos from the hotel's website.
Typewriter Room at Wanderlust Hotel
2 Dickson Road, Singapore 209494
If the idea of spending a night in a room that's one giant typewriter is something you'd find exciting, look no further. The Wanderlust Hotel's "whimsical" themed rooms includes one that will be right up your alley.
Photos are from Hotel Chatter.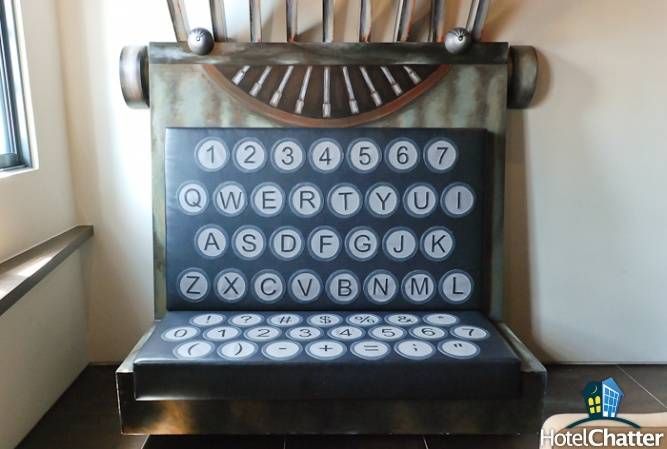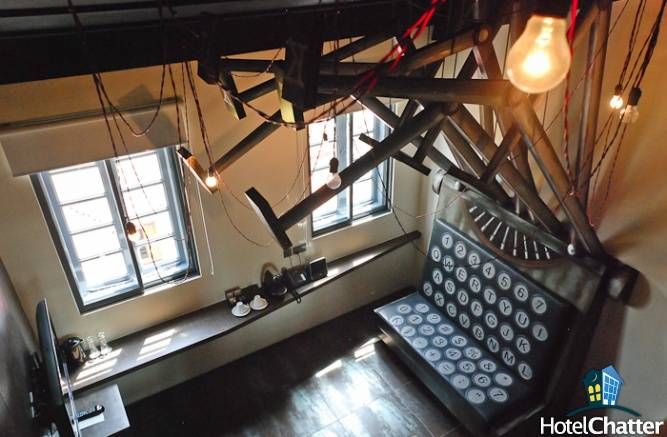 This is but a handful of the book and literary themed hotels around the world. There is, of course, New York City's well-known and storied Library Hotel, as well as Thailand's The Library, worth mentioning, too.
____________________
We run a pretty sweet little bookish Instagram account, if we do say so ourselves (and we do). Come check it out.