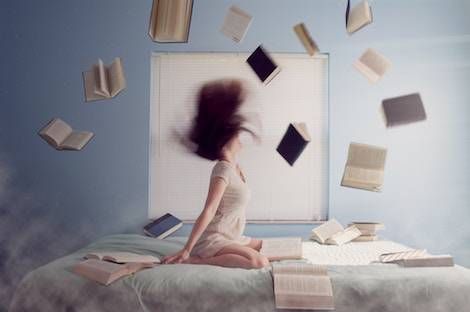 Opinion
Stop Saying Things Don't Count as Real Art Because You Don't Like Them
This content contains affiliate links. When you buy through these links, we may earn an affiliate commission.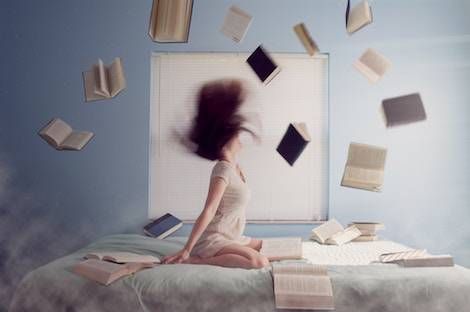 At least once a week, I hear some version of "This doesn't count as SERIOUS ART because I SAID SO."
I used to be one of those people. I am an English Literature graduate, and I used to guiltily enjoy fantasy novels but think they didn't count as real literature. I corrected people's grammar like a snob, and I was furious about any number of books I deemed not worthy MAKING MONEY. Oh, the horror.
Well, lately I've changed my mind. Listen up people.
I don't care about these discussions any more.
I don't care that e-readers aren't "real books"; people read em and like em. Move on. Now they're real books.
I don't care that Rupi Kapur isn't "real poetry". She's a woman who wrote about her feelings in the way she wanted and she MADE MONEY OFF IT, and now the elites are all mad. Get over yourself. Its real poetry.
I don't care that YA fantasy doesn't count as real fantasy because its more accessible and doesn't have pages of in depth worldbuilding. People like it. Its real fantasy.
I don't care that you think that Pretty Deadly or Monstress aren't as good as Watchmen and that you believe comics just aren't as good these days. Guess what? Moonstruck is a real comic.
I don't care that adults read YA or kids books, and I don't care that they read only fiction or only Westerns.
And I super don't care that you think music these days is not as good as the old stuff, because guess what? Its fun to dance to and the kids are fine.
Is it hurting someone? Is it offensive? Is it punching down? Is it someone taking advantage or taking space that needs to be given over already? Yes, then I care. BUT, if its someone making art in the way you particularly don't like, well, the world is big and green and wide and you can get over yourself. AND I beg you to think of WHY you don't like what you do and why it doesn't "count". Is it because most of Western Art was geared towards white dude canon? A lot of times "real art" is set up so white, cis men can win, and everyone's else practice gets pushed aside. We should give up those definitions of "real art" anyways. If people like it and enjoy it, or if it moves them and changes their perspective, its worthwhile.
You like what you want to like. You do you. Let other people like what they like. Let them enjoy it!
Move the fuck on and enjoy your life instead of policing some arbitrary category, and I swear, we will all be happier people.