Pop Culture
Castle Rock Teaser Revealed as Stephen King Continues to Dominate All of the Screens
This content contains affiliate links. When you buy through these links, we may earn an affiliate commission.
At New York Comic Con this past week, Warner Bros. finally revealed the first teaser trailer for Hulu's forthcoming Castle Rock, something I've been waiting for with bated breath ever since the show was first announced. I mean, sure, I was excited about the first installation of It. It is my favorite King book of all time. But Castle Rock manages to do something It doesn't: cram eleventy-billion Stephen King stories into one show. Or at least combine elements of those stories—such as characters and themes—into episodes that take place in the Stephen King-created fictional town we all know and are horrified by. Here. Check it out:
https://www.youtube.com/watch?time_continue=74&v=K3U7Z94NHgg
The Verge reports that Dustin Thomason, the show's executive producer and creator, described the show as an original story that "brushes up against the characters" from King's many stories. The most visible reference to the Stephen King Universe in this trailer is a shot of a vehicle from Shawshank Prison. As for the rest of it, I'll just have to obsessively rewatch the trailer over and over again so I can make wild speculations about how each scene connects to what I've read in the past.
As I pore over this trailer, however, I have to wonder if there's such a thing as Too Much Stephen King.
Hear me out, you guys. Okay. So It was the best thing that ever happened to my life, and I cannot wait for the second half (which, in a cruel turn of events, isn't coming until 2019). And I am intrigued by the recently-released Gerald's Game. (Shut up. I have a toddler. I'll watch it tonight.)
But the much-anticipated Dark Tower film was not well-received. And The Mist miniseries was canceled after just one season. Mr. Mercedes had a similarly slow start, so much so that I didn't even know it was happening until well after the fact. And later this month, Netflix is releasing an adaptation of 1922, from one of King's novella collections. I mean, where does it end???
It doesn't. It never ends. Last month, Den of Geek ran a monster post containing every Stephen King movie and TV series in development, and the list was…long. Still, I can't help being curious about how some of my favorite King titles will turn out on the big and small screens. Among the ones I most look forward to seeing:
Children of the Corn. Because creepy, adult-murdering children never get old (pun not initially intended but, yeah, I see it now). There have been nine films based upon this story already, but who cares?! Certainly not all the people who are fighting over the rights to retell it.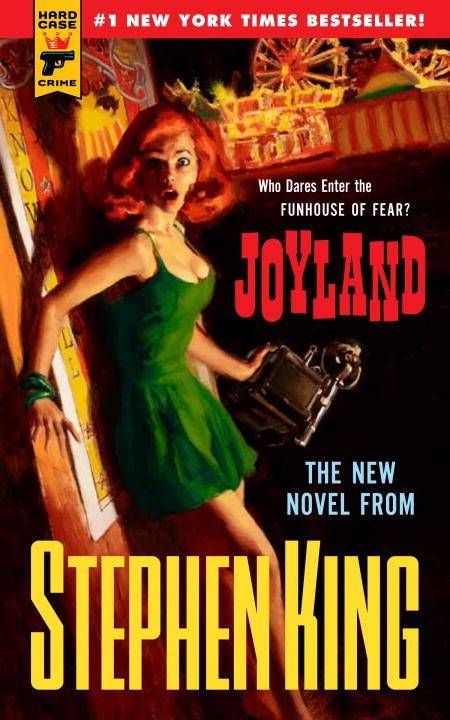 Joyland. This book was the second one King wrote for the Hard Case Crime series, and I remember loving it when I read it. A bit less supernatural and a bit more noir than the ones I've read and loved in the past, I was blindsided by how engaging it was. Tate Taylor (Winter's Bone) is allegedly directing and adapting the screenplay. The film was originally slated for a 2015 release, but is still in pre-production. Which may not bode well.
The Talisman. Technically, this one's a collaboration between King and Peter Straub. About a young boy's quest to save his mother's life that just so happens to include an alternate dimension, I think it would be pretty awesome to see this one on the big screen. Last we heard, Frank Marshall (Raiders of the Lost Ark) was trying to adapt this, but we've been burned before.
The Stand. Also known as my second favorite Stephen King book. This one is in development, though it's been delayed while director Josh Boone (The Fault in Our Stars) works on other Stephen King-related projects.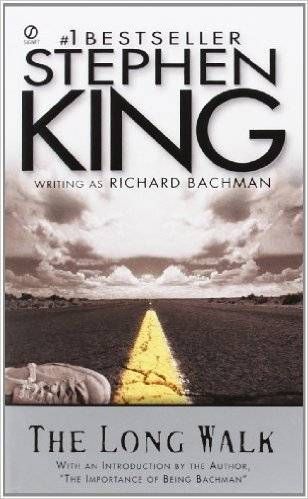 The Long Walk. Ohmygod ohmygod ohmygod, I would love to see this one actually make it through the development hell it is currently stuck in. This one's a dystopian tale about a society that has its young men marathon walk across the country for everyone else's televised entertainment. The last survivor receives anything he needs from the government, but those who break the rules are shot on sight. Frank Darabont (Shawshank Redemption, The Mist, The Green Mile) secured the rights to the story and is planning a low-budget film.
Which King book would you kill to see on a non-e-reader screen?