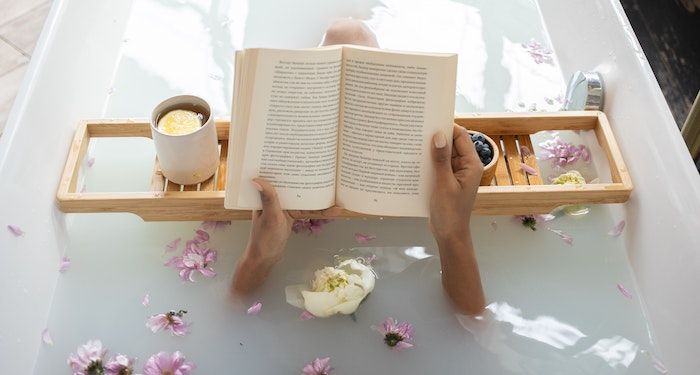 Lists
8 Steamy Fantasy Romance Novels To Take You To Fantastical Heights
This content contains affiliate links. When you buy through these links, we may earn an affiliate commission.
As an avid reader and lover of romance and fantasy, it is only natural that one of my favorite sub-genres is fantasy romance. Then there is the sub-sub-genre of steamy fantasy romance novels, with heated looks and very heated bedroom scenes.
This particular list will focus on steamy fantasy romance novels, where sex is described in detail and may leave you loosening your collar and fanning yourself. If that's not your cup of tea, no worries — scroll to the bottom of this list, and I'll include links to other fantasy romance lists that might better suit your interests.
Fantasy Romance vs. Paranormal Romance
I should also note that for some of the below titles, the line between fantasy romance and paranormal romance may be blurred. Paranormal romance often includes the usual creatures from our imaginations — werewolves, vampires, etc. — and are often set in modern, urban environments. Fantasy romance books have these creatures as well, though (more often than not) fantasy romance novels are usually set in separate, secondary worlds. The line between the two can blur, especially where dragons are concerned. Dragons are an iconic fantasy creature but have appeared in a lot books that take place in urban, modern environments. Ultimately, I'll leave the decision on where these books land on the fantasy/paranormal romance spectrum up to you, dear reader.
Finally, I am purposefully trying to include steamy fantasy romance novels that haven't been listed on other fantasy romance lists. There are a few series I'll include which are popular, and the first books in these notable series are listed more often (with good reason: they're great!), but I've also tried to include titles that readers might not know about, or haven't gotten to, yet.
Steamy Fantasy Romance Novels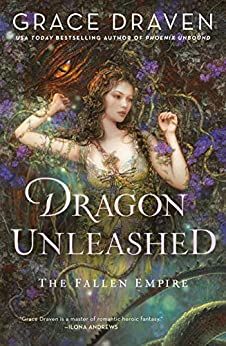 Dragon Unleashed (The Fallen Empire #2) by Grace Draven
When one writes about fantasy romance, one must write about the incomparable Grace Draven. Draven's claim to fame is her book, Radiance, which could easily fit on this list with its brilliant secondary world and steamy scenes. But Draven's latest series, The Fallen Empire, is a real treat. Filled with fire witches, necromancers, and in this book's case, a dragon, it is as epic as it is hot and romantic.
Dragon Unleashed follows Halani, a healer and free trader born with earth magic in an empire that outlaws magic, punishable by death. Halani comes into possession of a bone belonging to a dead draga, which puts her on a collision course with one of the last dragas in existence: Malachus.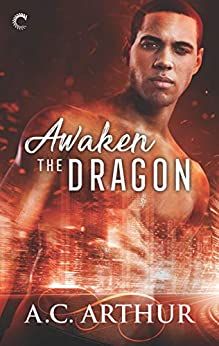 I know it says paranormal romance in the description, but hear me out and let me distract you by showing the GLORY that is the cover.
This story follows Theo Masters, who is half human, half dragon and runs a vast security company. His latest client is Shola N'Gara, who exists to kill the dark entity that seeks to obliterate her people. Put two powerful, unabashedly sexy people who love sex in the same room and you're bound to get some sparks.
Kinked (Elder Races #6) by Thea Harrison
So many books in the Elder Races series fit the steamy fantasy romance theme, but most of them tend to be more paranormal romance. I chose Kinked specifically for its steaminess and for the fact that the majority of the story takes place away from the usual urban environment in an elven land.
If you've started from the first book in the series, you've seen the buildup to this story. It focuses on harpy Aryal and Quentin, both who are sentinels (basically the elite force) of Dragos, Lord of the Wyr. Aryal doesn't trust Quentin, and Quentin is infuriated by Aryal. Their hatred of each other turns into an explosive act of passion that culminates in a powerful romance. This is the ultimate enemies to lovers.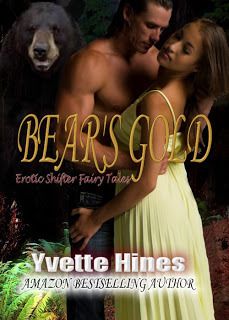 Bear's Gold (Erotic Shifter Fairy Tales #1) by Yvette Hines
I love this cover, and I love the premise for this story. Who knew that Goldilocks and the Three Bears fairytale could be so spicy? It follows Riley Gold, who is on the run from an ex-boyfriend who is stalking her. She makes a run for it, but has a flat tire in the middle of the night, deep within the forest. The next town isn't for miles. Riley finds a cottage in the woods, where Theo Kodiak, a werebear, raises his two sons. The attraction is instant, and easter eggs to the fairytale are everywhere. This is a fun, sexy, fantasy read.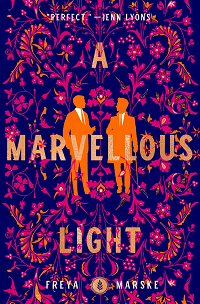 When Robin Blyth is assigned as the civil service liaison to a secret magical society, his entire world view is blown wide open. There, he's introduced to his counterpart to the magical bureaucracy, Edwin Courcey, who has felt like an outcast all his life. Together, they have to solve the mystery of what happened to Robin's predecessor, while also navigating the growing attraction between them.
This story has it all for fantasy romance: a rich, magical world; a complex, adventurous mystery; a stunning M/M romance; and steamy scenes to boot. When Edwin realizes what he can do with his magic…whew. I cannot wait to read the sequel, A Restless Truth, that recently released.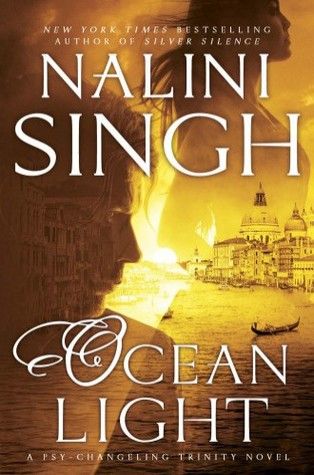 Ocean Light (Psy-Changeling Trinity #2) by Nalini Singh
This book is technically *checks notes* #17 in the epic Psy-Changeling epic series, and it checks all the boxes for any speculative romance — fantasy, science fiction, paranormal — it's all the things, and it's all amazing. The series focuses on an alternate future, where shapeshifters, the psy (people with strong mental powers), and humans co-exist — and in this case, fall in love. Slave to Sensation will start you at the very beginning.
What I enjoyed about Ocean Light is that it takes place under the sea. It's also science fiction in that it's set in an underwater station, and the hero is going through a medical procedure to avoid ending up braindead. However, the setting and the water shapeshifters create this beautiful, otherworldly atmosphere that remind me of the best fantasy romances. The heroine's journey to overcoming childhood trauma is full of emotion and love. The romance is sweet, heart-wrenching, and oh so very sexy.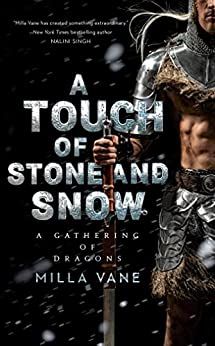 Take note, dear readers, because there is a lot of gore, violence, and grit in this series, but the romances are as powerful and as steamy as anything. The first book, A Heart of Blood and Ashes, was epic and brilliant, but I also really enjoyed the second book. It follows Lizzan, a warrior of Koth, who after watching her soldiers massacred, was labeled a coward and exiled by her kingdom. The man who exiled her: Aerax, the bastard prince of Koth, and her first love.
These are two warriors who have loved each other all their lives, constantly torn apart and thrust back together. It's an amazing second chance love story, with layers of complexity and emotion. And y'all, when they finally get a room to themselves, hold on to your hats.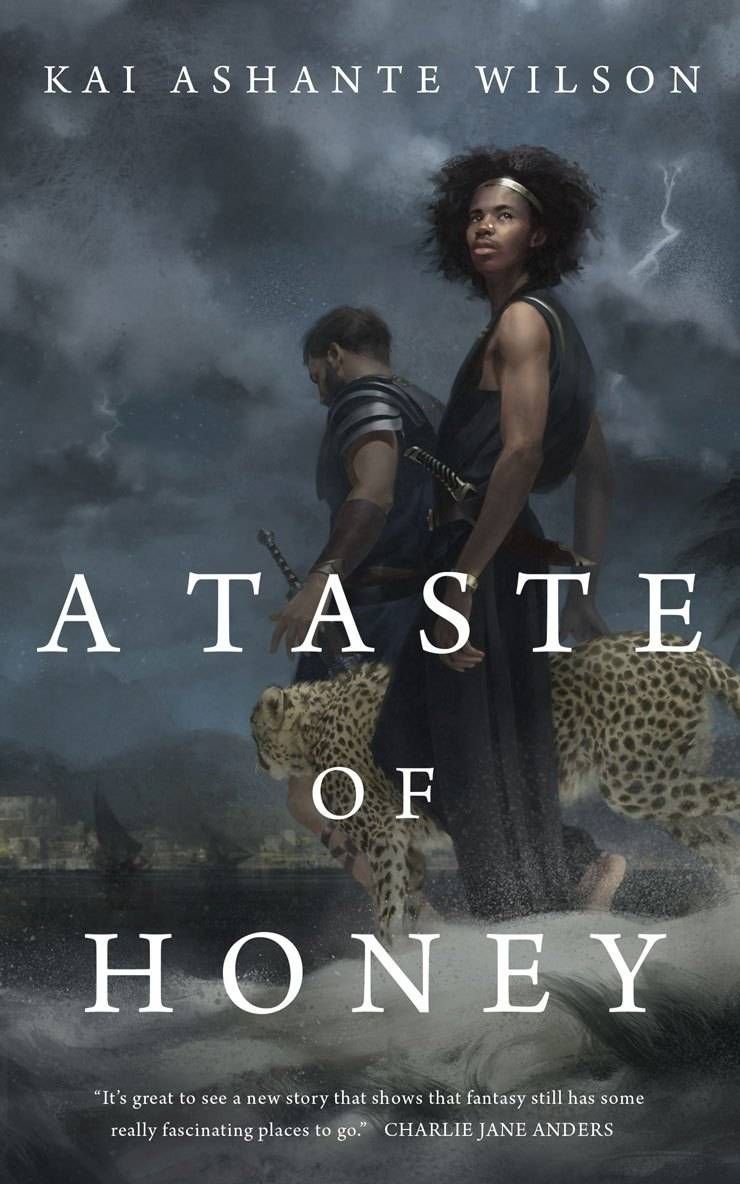 For those seeking a shorter fantasy romance, then this one is for you. A Taste of Honey was a Hugo, Nebula, World Fantasy, Theodore Sturgeon, and Locus finalist novella, with lush world-building and great cast of characters. This book is a fantasy novel with a strong M/M romance at its core.
This is the sequel to Wilson's The Sorcerer of the Wildeeps and follows Aqib bgm Sadiqi, son of the Master of Beasts, related to the royal family, who is tempted to throw all caution, expectations, and duty to wind when he meets a Daluçan soldier named Lucrio. Can their quick, passion-filled love weather what the world throws at them?
More Fantasy Romance Novels
The spectrum of steaminess is very wide, and hopefully the above list encompasses as much of it as possible. May these fun, heart-pounding books bring you joy and spice while being entrenched in magical worlds and creatures.
For those seeking more fantasy romance books, here are some more recommendations by my fellow Book Rioters: