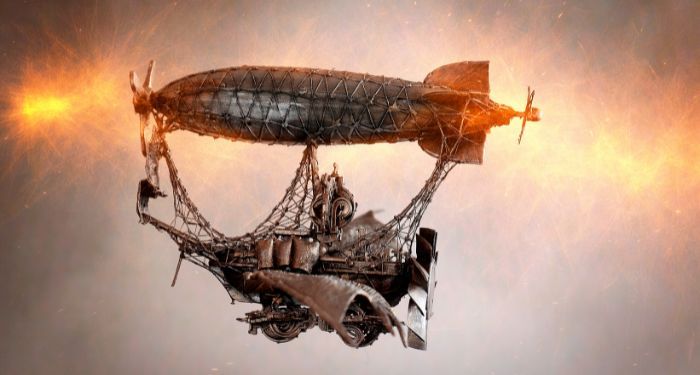 This content contains affiliate links. When you buy through these links, we may earn an affiliate commission.
The steampunk genre has been my jam since I first laid eyes on the epic airships of the Final Fantasy IX Playstation game as a kid. I loved nothing more than watching my brothers play it. Sometimes I would play too, but it was less effort to sit back and watch the game unfold in front of me. Seeing airships again while watching Treasure Planet in theaters in 2002 gave me so many feelings. If we want to get technical, the movie's technology involves solar power rather than steam, but the speculative 19th century atmosphere definitely gives it a steampunk feel. As I explored more steampunk growing up, I fell further in love with it, including steampunk comics.
What is steampunk?
While out to dinner with extended family a couple years ago, my uncle asked me what steampunk was. As I tried to put to words the concept of steampunk as a whole, with its focus on 19th century alternate worlds immersed in steam-powered tech and fantastical elements, I struggled to name all the alluring threads that come together to make steampunk. I think I lost my uncle when I started going off on a tangent about earrings with ticking clocks and gears. My sister-in-law told me I'd definitely baffled him.
That's the thing with steampunk though. It's not just a genre of books and media involving Victorian-era settings with impressive steam machinery. It's a whole aesthetic. Finding ways to subtly dress steampunk is very much my vibe, ticking earrings and all.
Along with this though, Amber Troska makes an excellent case on how steampunk extends even beyond the aesthetic. In her analysis of one of my favorite steampunk Studio Ghibli films, Castle in the Sky, Troska (2020) writes, "Yet, despite how entrenched the term has become as an aesthetic marker, I would argue the best steampunk stories regularly engage with social and political issues, with the rewriting of history through alternate histories and technologies operating as a deconstruction (and reconstruction) of contemporary concerns."
Troska also digs into distinctions that may arise in steampunk content created, explaining,"Western steampunk stories are often set at the height of the colonial and industrial power of Europe (especially Great Britain), while Japanese entries in the genre are perpetually aware of the collapse of their imperial might on the world stage and the destructive height of industrialization." It's interesting to think about the various adaptations of steampunk and how different cultures can place unique lens on these fantasy worlds.
If you're a steampunk fan like me, or you're curious about the world of steampunk, you're in the right place. Below, I've collected together a list of steampunk comics, graphic novels, and manga. Comics are the perfect format to dip your toe into the steampunk genre as the illustrations are gorgeous and affecting.
7 Steampunk Comics, Graphic Novels, and Manga
If you're looking for stunning steampunk artwork, look no further than this graphic novel by Marjorie M. Liu and illustrated by Sana Takeda. The story blends steampunk with horror in an alternate 1900s Asia setting teeming with magic. Seventeen-year-old Maika navigates a dark world broken by wars, as well as a strange connection she shares with a powerful monster.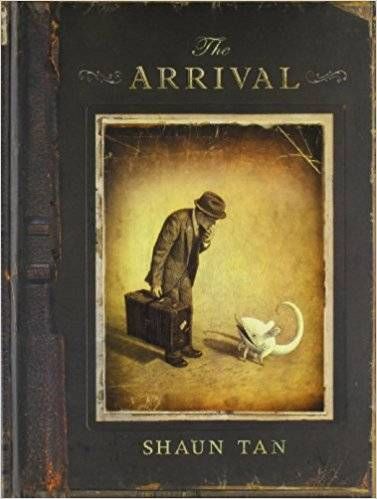 Speaking of beautiful art, this award-winning steampunk graphic novel by Shaun Tan is filled with nothing but enchanting images. This is a story with no words, and it evoked such emotion in me while reading. In this fantastical and alternate world Shaun Tan creates, he spins a tale of an immigrant's experience leaving behind his wife and daughter to travel to a new country and begin building a better life for him and his family there.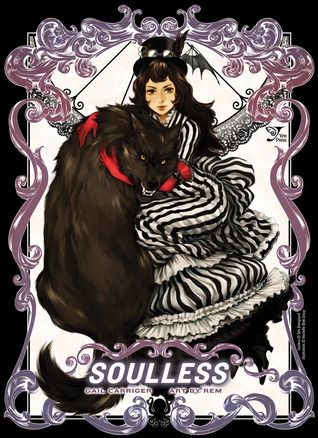 Soulless: The Manga, Vol. 1 by Gail Carriger, Art and Adaptation by Rem, Lettering by JuYoun Lee
If you're a fan of Gail Carriger's delightful steampunk romance Soulless, you're in for a treat with this manga adaptation by Carriger with art by Rem. Alexia Tarabotti lives in an alternate Victorian London with werewolves, vampires, and other supernatural magic. As a soulless individual, Alexia can negate these otherworldly forces. When she accidentally kills a vampire and a sexy werewolf comes to investigate, they team up to figure out the darker forces at play.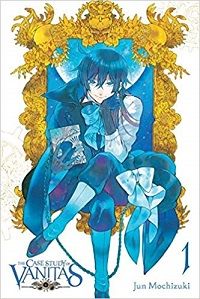 While we're on the topic of vampires, you'll definitely want to check out this dark and atmospheric manga by Jun Mochizuki. Like Soulless, this story blends together a bewitching combination of steampunk with the paranormal. In an alternate Paris, rumors begin spreading of a clockwork grimoire wrecking curses amongst the vampires, and Noe and Vanitas find themselves drawn into the thick of it.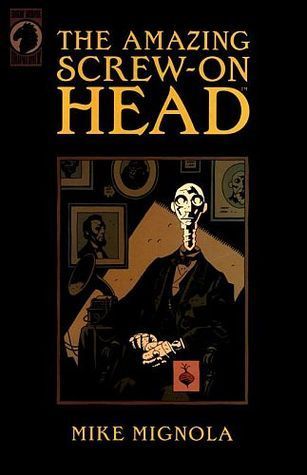 This 2003 Eisner Award winner for Best Humor Publication is well worth the read. Mike Mignola, the creator of Hellboy, combines dark humor with horror and steampunk for a truly original and compelling tale. In the wake of Emperor Zombie's threats against the world, President Lincoln sends a mechanical Screw-On Head and his odd and original associates to put a stop to it.
Phil and Kaja Foglio are the dynamic duo behind this engaging Girl Genius steampunk comic series. In this gas lamp fantasy world, the Industrial Revolution has incited war involving Mad Science. Agatha Clay is a lab assistant at Transylvania Polygnostic University who's desperate to discover her Spark, but starting to doubt whether she'll ever achieve any sort of success at the rate she's going. Everything changes though when the University gets taken over.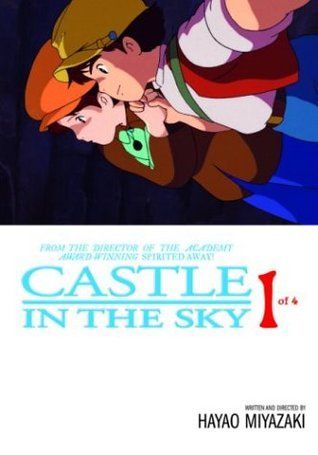 Castle in the Sky Film Comic, Vol. 1 by Hayao Miyazaki
Of course, I wanted to wrap up my list with this manga adaptation of the Miyzaki Studio Ghibli gem Castle in the Sky. The film is an epic steampunk adventure which I highly recommend watching, and this manga series by Miyazki brings that magic to page. Between the airship pirates, a mysterious floating city lost in the clouds, strange and ancient mechanical robots, and a girl named Sheeta with a mysterious blue stone necklace, this story will stay with you long after you finish reading.
---
I hope these steampunk comics enchant you as much as they have me! If you ever decide to explain what steampunk is at a family dinner, hopefully these comics will provide good references. Want to get lost in the worlds of more steampunk books? Check out these unique steampunk reads!