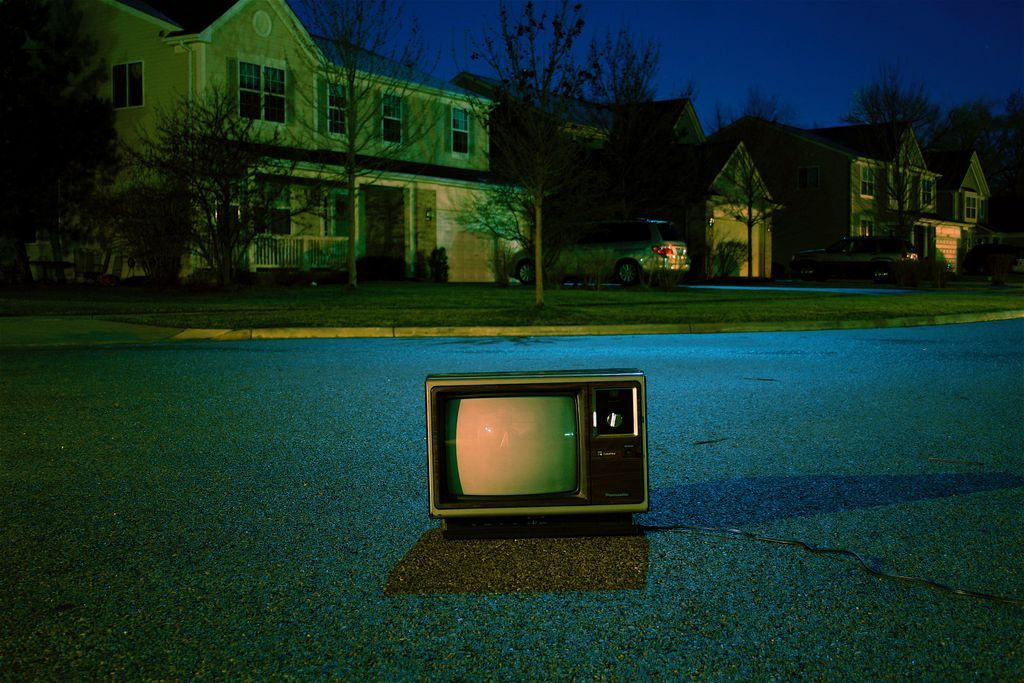 How To
How to Stay Bookish When You're Binge Watching
This content contains affiliate links. When you buy through these links, we may earn an affiliate commission.
We're all book lovers here. We eat, sleep, and breathe them; we carry books with us everywhere we go, even when we know we won't be able to read where we're going, but we just NEED to have them with us. You're with me right? So how do you stay bookish when you're on a powerful TV binge? Here are some bookish binge watching tips.
Is there a book?
Okay, so this one is the most obvious. Pay attention to those opening credits and see if your new favorite show is based on a book or book series. Some of my personal favorites to watch, dissect, and read are the myriad adaptations of Sherlock Holmes. I mean, everything is Sherlock if you're looking for it: House, The Mentalist, actual Sherlock, and Elementary with my favorite Watson ever, Lucy Lui's Joan. Every time Joan wakes up prematurely to one of Sherlock's experiments, an angel gets its wings. *Heart eyes.*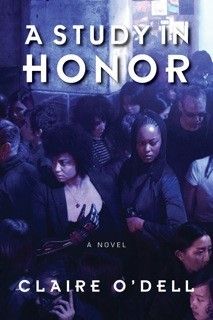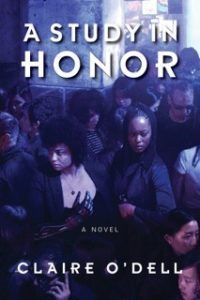 Sprinkle in this new Sherlock book adaptation dropping in July, A Study in Honor by Claire O'Dell, aka Beth Bernobich. All you need to know is in this snippet from the blurb: "[Dr. Janet Watson], honorably discharged and struggling with the semi-functional mechanical arm that replaced the limb she lost, she returns to the nation's capital, a bleak, edgy city in the throes of a fraught presidential election. Homeless and jobless, Watson is uncertain of the future when she meets another black LGBTQA woman, Sara Holmes, a mysterious yet playfully challenging covert agent who offers the doctor a place to stay."
Here are some other binge-worthy shows based on books and comics: Longmire (Netflix) based on the Walt Longmire mysteries by Craig Johnson, Luke Cage (Netflix) based on the Power Man comics, Alias Grace (Netflix) based on the book by Margaret Atwood, Masters of Sex (Showtime) based on the book by Thomas Maier, and American Gods (Starz) based on the book by Neil Gaiman.
What if there's not a book?
If your show is not a book, no worries, Rioters are always making lists of read-alikes for whatever you're looking for. Here are a few you can check out:
A Diverse Reading List for Fans of Downton Abbey
Craving Black Mirror? Then You Need These Books in Your Life
8 Books for Fans of Mindhunter
That voice, though
I love audiobooks, and a good narrator can bring extra life to a story. A familiar voice might be just the thing you need to finally pick up a book you've had on your TBR and have always meant to read. So, picture this: Sicily, 1922. Oh wait, wrong post. Picture this, you just finished bingeing a show and you've developed a mighty need for more time with your new fave…or maybe you're just suddenly speaking in a British accent and your friends are like, get it together.
This recently happened to me when I finished watching Foyle's War on Netflix with Michael Kitchen in the title role. Not only did I develop a killer squint/head tilt in response to every human interaction, but I did an audiobook check and it turns out Kitchen has a decent amount of audio book credits to his name, and I ended up listening to a few classics from my TBR, including The African Queen by C.S. Forester and The Heart of the Matter by Graham Greene.
Please pass the Wiki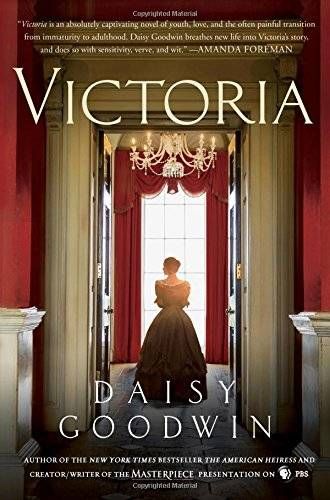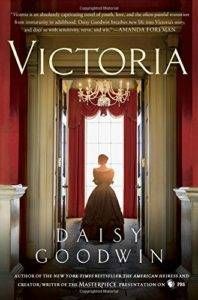 Let's face it, we're all on Wikipedia or second-screening with Google all the time, because you really never have to wonder about the answer to a question these days. So, you're loving a show and you've already looked up the book, the read-alikes, and the audiobooks, and now it's time for a deeper dive. Whether the topic of the show is just interesting or you're on a mission to discover the historical accuracy of a show, there's probably a book for that.
My latest experience with this is the PBS/ITV series Victoria starring my eyebrow hero and erstwhile Doctor Who companion, Jenna Coleman. I read Victoria by Daisy Goodwin while waiting for the series to make its way across the pond. After a quick donation to Connecticut Public Television and a one-day binge, my advanced internet research kicked in when, for historical accuracy, I had to know if Lord M was indeed as handsome as Rufus Sewell (hint: not even close).
Shazam!
So, I really go down the rabbit-hole sometimes, literally anything about a show can lead me to my next book. There have been times where I head over to iTunes or YouTube to check out the soundtrack and some internet algorithm really wants me to check out the soundtrack to another show, which makes me want to watch that one, and then it starts all over again. See, it's like how researching the Remember the Titans soundtrack turns into an audiobook binge of the Mr. Mercedes series by Stephen King and narrated by Will Patton. Thanks, Coach Yoast!
Ship it, then fic it
And last but not least, when all else fails and you just can't find the right match to your favorite show, show your love for some of the fan fiction out there—or better yet, write it yourself! There's an endless supply of people just like you, looking to spend more time with their faves or setting the record straight with some much-needed head canons. My favorite fics are the ones that take place in between scenes and add an emotional boost or explanation to what happens on screen. Doctor Who head canons and AUs are my cup of tea, but there may or may not be an unfinished The Mentalist fic in my notes app. My go-to sites are FanFiction.net, Archive of Our Own, and Wattpad.
So, there you have it! My personal guide to staying bookish while binge watching. It's a cycle. I won't call it vicious, but it's a whirlwind that plays out in my head on the daily. Maybe this pop culture craziness happens to you too! Let me know your six degrees of bookish binge watching in the comments section.