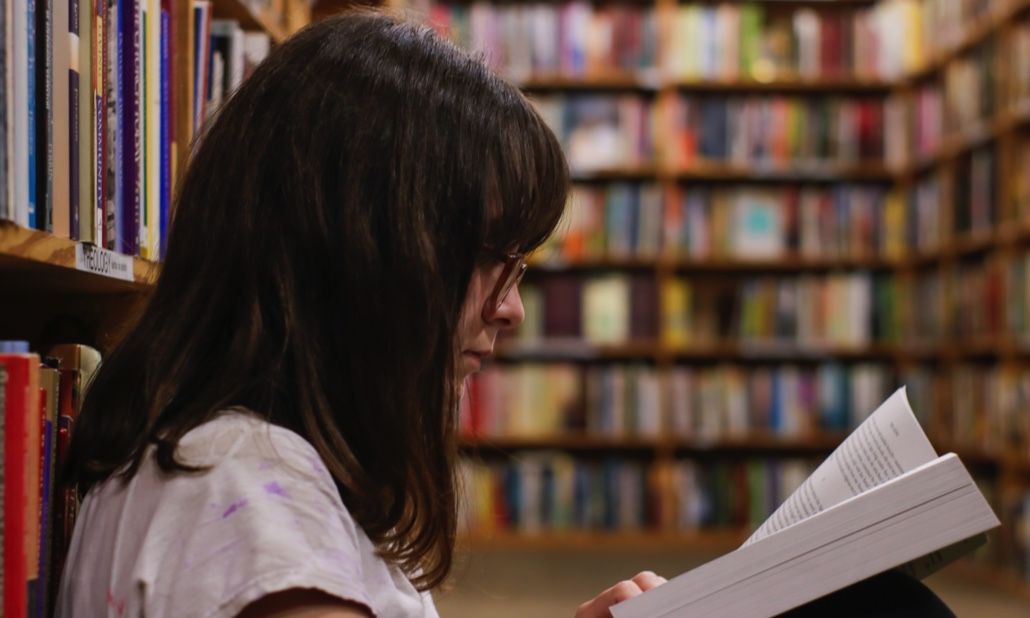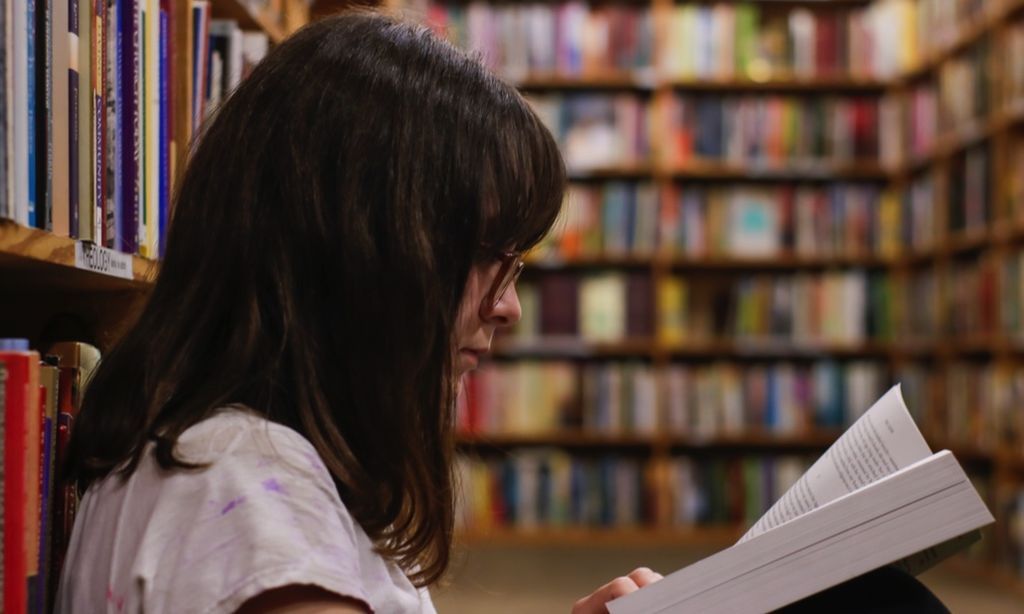 This content contains affiliate links. When you buy through these links, we may earn an affiliate commission.
I don't know about you, dear reader, but I personally have a very long and storied relationship with the Banned Book List. Perhaps it was growing up in Austin, Texas, around well-educated hippies and cause heads who taught me to stand up to someone dictating what is deemed appropriate without asking. Maybe it's just that I don't like people telling me what I can and cannot read, and I very strongly feel no one should have dominion over what another person reads. We've seen it time and again throughout history, this unfathomable attempt to censor works because people deem the message dangerous, or it doesn't fit a comfortable narrative. It's especially damaging when ignorance is dressed up as concern for children.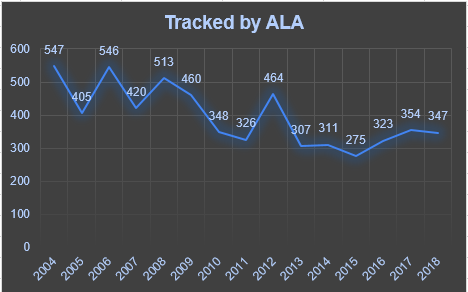 I don't think I remember a time when someone wasn't talking about the banned book list. One might not think that public schools in Texas would take issue with such a list. One might even presume it would be the librarian's bible given the geography, but I found the exact opposite to be true. From the time we were learning to read, the banned book list was a topic of discussion. In every school, with every passing grade it was something to be examined, discussed, and in later years protested. The high school I attended participated in Banned Book Week every year. I vividly remember the librarian, and her assistant picking through the shelves to fill the cart with with materials. Teachers and students alike waited anxiously for the sign-up sheet to be posted, wherein we would select a slot to read aloud. For an entire week from the time the building opened until it closed students, teachers, and staff would pluck a tome from the heaping cart, and read aloud for any passer by. Year after year I was left with one glaring question: Why would anyone want to ban a book?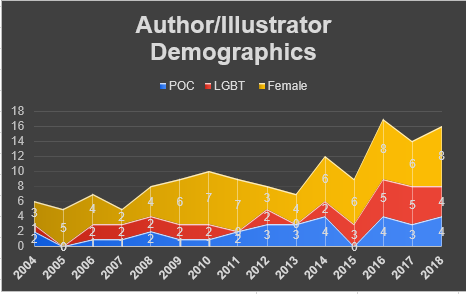 First, what's the difference between banned and challenged? Challenged is when an individual or group petitions to have a work removed from libraries, school curriculum, or otherwise restrict access based on specific reasons, e.g. contains LGBTQ themes, strong language, etc. A ban is the outright removal of those works. Who are these people? It could be anyone really. Parents, religious groups, staff and faculty, or even the students themselves.
In many cases people or groups challenge a book with the best of intentions. They feel the book depicts negative stereotypes, strong language or sexual content not suitable for age groups, depict social, religious, or political views. Regardless of the reason, perhaps banned is the wrong word for this list. The ALA and various groups on both sides of the issue agree that none of these books are outright banned in the United States, as the legal silence and censorship of any work is a direct violation of the First Amendment. Instead, what these challenges and bans do is seek to limit access to what people deem harmful works. They seek to remove them from public and school library bookshelves, and curricula for grades K–12. Let's take a closer look at what these lists show us about the books and their authors.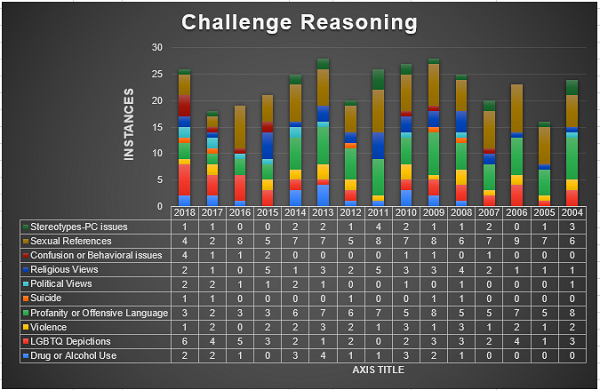 In researching reasons books are challenged I was most surprised to find that year after year the top books were consistently reported for two things; profanity and sexual references. Some years we see an uptick in reports related to homosexual content, "promoting the homosexual agenda," and religious views. Primarily, however, those expressing concerns most often site foul language, and anything involving sexuality and the human body. I found myself further confused when those language reports involved young adult books whose target audience is primarily the 12-18 age group. One could imagine they've heard more colorful language in popular television, or in school.
I will admit that when I myself was in that age bracket I was particularly foul mouthed. When I hear of a book being reported for sexual content my first instinct is that they would be reporting The Pearl, printed for the Society of Vice in the late 1800s, or perhaps The Claiming of Sleeping Beauty, by A.N. Roquelaure. In both cases I can see why someone may not be particularly keen on young children thumbing through illicit pages of sexual exploration and erotica at an age where Pokemon and Yo Gabba Gabba are still topics of regular conversation. What I did not expect to find is books like The Hate U Give by Angie Thomas or The Hunger Games by Suzanne Collins, wherein anything related to sex is minimal and by no means the central point of these books.
Even It's Perfectly Normal by Robi Harris is a shock as it's a book about what happens to the human body aimed at kids. In one report it was actually sited as being "child pornography." My Mom's Having A Baby! A Kid's Month-by-Month Guide to Pregnancy by Dori Hillestad Butler was similarly hit as being sexually explicit when its intended purpose is to explain the process of pregnancy and birth to children and speak on their level. Nudity, sexually explicit context, or sexual education remains a popular reason to keep books out of the hands of youths, and out of popular media.
You may notice I did not cite inappropriate for age group in my statistics. There is a very specific reason for leaving it out. This applies either via direct citation as a reason, or in the spirit of the report topic to each and every report on the Banned Book list. On the topic of age appropriate content, reported books run the spectrum of available literature. From classic to sci-fi, books are reported right and left because they are perceived inappropriate for an age group on some level.
The most surprising to me on this front are books that are specifically written for an age group. The Captain Underpants Series, by Dav Pilkey is regularly criticized by reports to the list for being anti-family, and unsuited for the age group (7–11 year olds) for which it was written. To Kill A Mockingbird by Harper Lee, while once was required reading in schools, is now deemed inappropriate for children according to The Banned Book List. I would then pose the question: What is appropriate for an age group if not works specifically written towards a target demographic?
So what do we take away from lists of the most challenged works, and the Banned Books list itself? In this day and age has it outlived its usefulness?
Constitutionally speaking, no book or piece of art can be banned. Based on the numbers, the reports, and that it seems as if just about anything is going to be challenged, including the Christian Bible, should the list be done away with all together? Should it serve as more of a rating capacity like the MPAA film rating system, or the ESRB for video games? Or should it serve as a platform for broader discussions? When we look at challenged books across the board, not just the top ten lists it reflects an unwillingness to have a conversation. Would it be possible to use the banned book list to see oppositional sides, and examine values we may not share in order to better understand another person's perspective? While we all take a look at those questions individuals, schools, and even stores will continue to celebrate Banned Book Week by finding ways to oppose those lists and challenges.
Top 10 Challenged Books, 2004–2018
Please note the challenge reasons can vary from year to year. This is only a snapshot of over all challenge reasons.
8 times on the ALA Top Ten Challenged List
Synopsis: This children's book tells the story of Ray and Silo, two male penguins at the zoo. The zookeeper, Mr. Gramsay, gives the pair an egg to hatch and care for. The female chick hatches and is subsequently named Tango by the zookeepers. Thus their family is complete with the addition of the couple's baby girl. This is based on the true story of the authors falling in love at the Central Park Zoo in New York City.
Challenge reasons: anti-family, homosexuality, political viewpoint, religious viewpoint, unsuited for age group, additionally "promotes the homosexual agenda"
2.) The Absolutely True Diary of a Part-Time Indian by Sherman Alexie
7 times on on the ALA Top Ten Challenged List
Synopsis: This story is presented in diary format. We're presented with the story of Junior; a 14-year-old young man growing up on the Spokane Indian Reservation through the course of a year. Junior is a hydrocephalic, small for his age, has a lisp, poor eyesight, and is prone to seizures, which makes him a target for regular bullying on the reservation. In a moment of anger regarding the poverty experienced both by his family and the reservation at large, he throws a book at his teacher. To address his frustrations the teacher suggests he attend a more affluent high school near by. Junior accepts and we follow him for a year as he adjusts to life in a predominantly white school, struggles to maintain his native heritage, faces tragedies on the reservation, and ultimately reconciles with friends on the reservation who felt left behind by his decision to transfer schools.
Challenge reasons: sexual references, profanity, violence, gambling, and underage drinking, and for its religious viewpoint
Note: Sherman Alexie has admitted to allegations of sexual harassment and misconduct against female authors.
7 times on the ALA Top Ten Challenged List
Synopsis: This coming-of-age novel follows Charlie in a series of letters to an unknown party. Through the letters we witness Charlie experience changing friendships, a shift in family dynamics, and the pitfalls of being socially awkward in high school. Charlie examines very serious relationship dynamics in his sister's abusive relationship and her unwillingness to leave her abuser, and in the decline of his friend's relationship with a closeted homosexual football player. Through the course of the book Charlie must come to terms with his own trauma and relationships.
Challenge reasons: drugs/alcohol/smoking, homosexuality, sexually explicit, unsuited to age group
6 times on the ALA Top Ten Challenged List
Synopsis: Captain Underpants is the accidental, but really kind of on purpose, alter ego of the ill-tempered principal Mr. Krupp. The series primarily revolves around the misadventures of two 4th graders, George Beard and Harold Hutchins. The boys cause Captain Underpants to go from comic book character they have created to real life by hypnotizing Mr. Krupp.
Challenge reasons: anti-family content, unsuited to age group, violence
5 times on the ALA Top Ten Challenged List
Synopsis: Jerry is a new student at an elite Catholic school, where he must face the hazing practices of the student body. When the teacher Brother Leon commits the school to selling twice as much chocolate, Jerry is coerced by the head of the school's secret society to abstain from selling for ten days. When Jerry decides not to sell past the ten days, he finds himself further pitted against.
Challenge reasons: nudity, offensive language, sexually explicit, unsuited to age group
6.) Drama by Raina Telgemeier
4 times on the ALA Top Ten Challenged List
Synopsis: In this coming of age story, Callie is a middle school student and theater lover. She works as part of the production crew rather than on stage. Callie struggles with confusing crushes, tween frustrations, and budding friendships.
Challenge reasons: challenged because it includes LGBT characters, was deemed sexually explicit, and was considered to have an offensive political viewpoint
4 times on the ALA Top Ten Challenged List
Synopsis: This father and son story revolves around Amir, the son of a wealthy merchant, and his friend Hazara, the son of his father's servant. The boys spend their days kite fighting to escape their situation in Kabul. The boys' bond is strained as the city falls around them, and ultimately broken. Amir must journey back home to right past wrongs when he learns of tragedies that have befallen his oldest friend.
Challenge reasons: offensive language, unsuited to age group, violence
4 times on the ALA Top Ten Challenged List
Synopsis: Miles Halter transfers in his junior year from his regular high school in Florida to Culver Creek Preparatory High School in Alabama. There, he meets a colorful cast of characters including Chip "The Colonel" Martin, hip-hop emcee Takumi Hikohito, and the titular Alaska Young. Alaska is a beautiful and emotionally unstable young woman. She is distant and insists she and Miles maintain a platonic relationship. Tragic and beautiful, the book navigates a complex coming-of-age story for our main character Miles.
Challenge reasons: drugs/alcohol/smoking, sexually explicit, unsuited to age group
4 times on the ALA Top Ten Challenged List
Synopsis: Based on true events, Craig and Harry, two 17-year-olds, are taking part in a 32-hour marathon of kissing for the Guinness Book of World Records. While the story revolves around these two young men, it is told by a Greek Chorus of gay men who have died of AIDS.
Challenge reasons: challenged and burned for including LGBTQIA+ content
10.) ttyl; ttfn; l8r, g8r (series) by Lauren Myracle
4 times on the ALA Top Ten Challenged List
Synopsis: Written as a series of IMs complete with send and cancel buttons at the bottom of each page, Angela (SnowAngel), Maddie (mad maddie), and Zoe (zoegirl) take us on an adolescent roller coaster ride beginning in their Sophomore year of high school. Boys, driving lessons, school woes, and other more complicated things life has to offer the girls weather the storm via text based conversation.
Challenge reasons: offensive language, religious viewpoint, sexually explicit, unsuited to age group