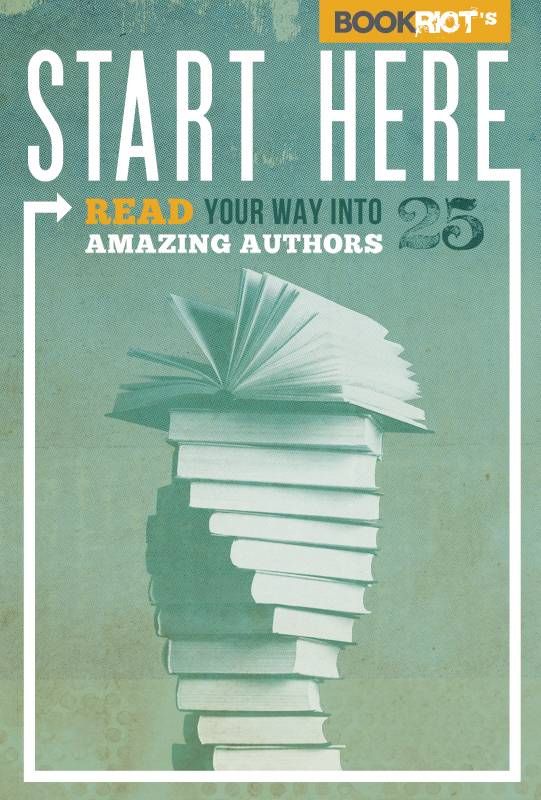 Giveaways
START HERE Write-In Giveaway–Are You an Expert on an Author?
If you haven't heard, we're in the middle of a Kickstarter campaign to publish a book called START HERE: Read Your Way Into 25 Amazing Authors. Inspired by the success of our Reading Pathways series and our observation that every reader has at least one author–and in some cases, many authors–they haven't read because they don't know where to start, we're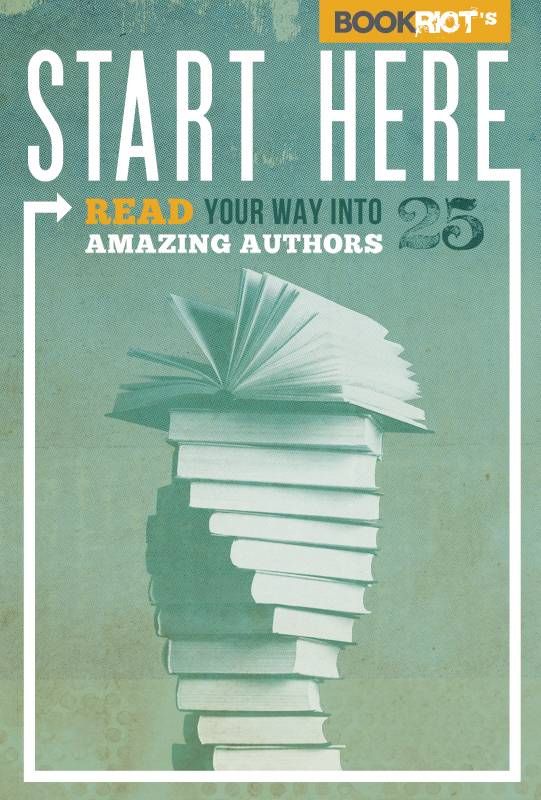 assembling an awesome group of writers, critics, and bloggers to write short chapters explaining the best 3- or 4-book sequence for getting into an author's body of work.
And we want you to be a part of the process! So, pick an author you're passionate about and whose work you know well, and write a sample chapter for START HERE on your blog. Check out these posts for good examples of what we're looking for.
Include the following in your post: "I'm entering Book Riot's START HERE Write-In Giveaway" (hyperlink included) and fill out the form below to finalize your entry. Entries should be no more than 800 words in length and must be submitted by 11:59pm Eastern on Sunday, August 12, 2012.
We'll pick the 3 best entries and re-post them here for the Book Riot community to vote. The winner will receive all this awesome stuff:


A great big, huge, not very small at all list of the Top 100 Bookish Lists, compiled by obsessive Book Riot editors who eat the internet for breakfast.
An ebook and print edition of START HERE
An invitation to an exclusive web chat with one of the authors whose work is covered in START HERE
The opportunity to vote for an author to be included in START HERE
A 5.5" by 7.5" Book Riot-commissioned Ideal Bookshelf print displaying books by authors featured in START HERE
2 tickets to the exclusive START HERE launch party to be held in New York City this fall.
$50 gift card to your favorite book retailer

Finalists will also be considered for potential inclusion in START HERE at the discretion of Book Riot editors.
[Entry is closed. Finalists can be viewed
here
.]