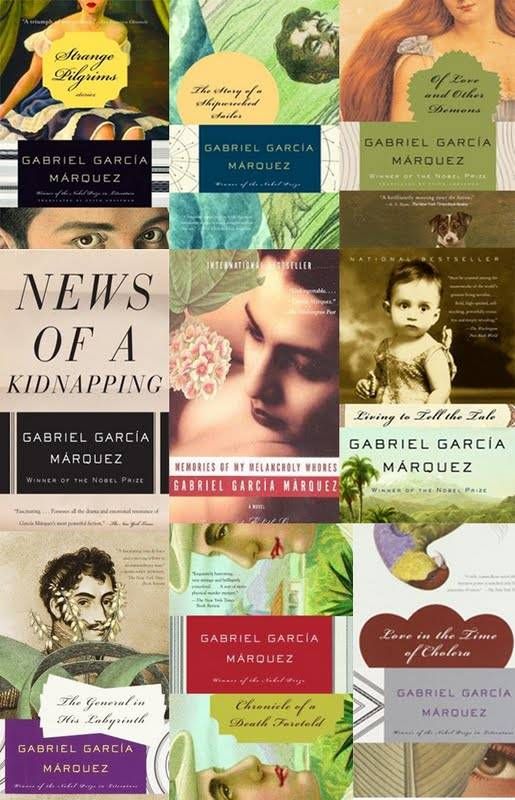 Giveaways
START HERE: Win a Set of 9 Gabriel Garcia Marquez Books!
We are closing in on the final days of our Kickstarter campaign to publish START HERE, a book dedicated to guiding you into reading authors you've been wanting to try but haven't, because you didn't know where to start. At this posting, we're at more than $19K toward our $25K goal, with 526 backers. We have until midnight Eastern this Saturday night to make it happen!
We hear from readers all the time who want to read Gabriel Garcia Marquez but don't know where to start, so it's only fitting that we should wrap up our series of awesome START HERE giveaways with this 9-book set of Marquez's work from the good folks at Vintage/Anchor.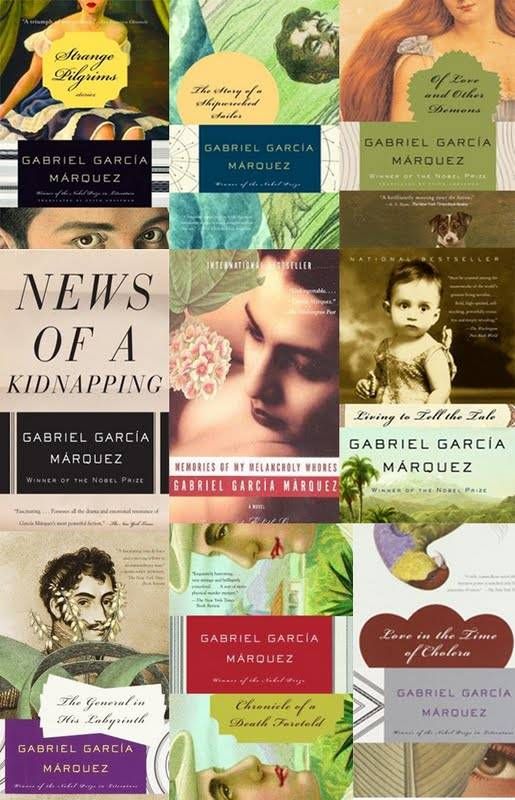 This is a "fund it or bust" situation. We can't publish Kickstarter without a successful campaign, and we need your help getting the word out during the final push. We're even willing to reward you for doing it! Share the link to the START HERE Kickstarter page on Facebook, Twitter, and your other social networks of choice, and leave a comment on this post to let us know you've done so.*
Be sure to tag Book Riot in your tweets and Facebook posts. Your comment here will serve as your entry in the giveaway. Entries accepted through 11:59 pm Eastern, this Saturday, August 25th, when the Kickstarter closes.
Here are the books included in the giveaway:
Love in the Time of Cholera
Chronicle of a Death Foretold
The General in His Labyrinth
Living to Tell the Tale
Memories of My Melancholy Whores
News of a Kidnapping
Of Love and Other Demons
The Story of a Shipwrecked Sailor
Strange Pilgrims
*You do not have to back the Kickstarter to participate in the giveaway (though of course, we'd love it if you did). You are eligible for this giveaway even if you've participated in previous START HERE giveaways.