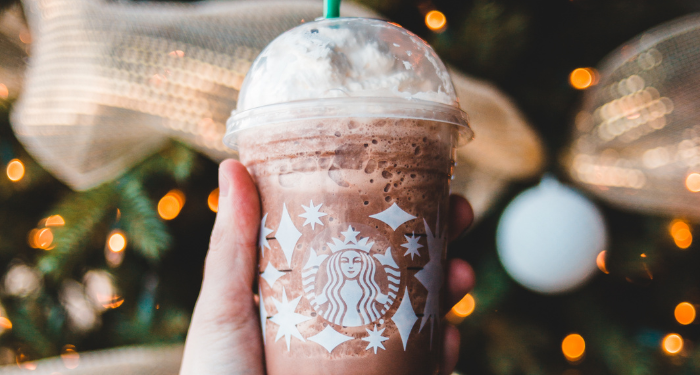 Lists
Pick a Starbucks Holiday Drink and I'll Give You a Romance Novel Recommendation
This content contains affiliate links. When you buy through these links, we may earn an affiliate commission.
Although I spend a good portion of my life in coffee shops, I only rarely go to Starbucks. I prefer the coffee in my local independent cafés, not to mention the prices. But as soon as November arrives, and Starbucks announces the arrival of their holiday drinks, I march my way to their closest store and become a temporary fixture there. I make it a point to try all the drinks at least once, even the ones that I'm certain I won't enjoy. Every year, I go home with the new version of their holiday reusable cup, and use it every day until the end of December.
Of course, when I go to a coffee shop, Starbucks or otherwise, I bring a book with me. During part of November and all of December, that book is very likely to be a holiday novel – usually Christmas, but I make sure to sprinkle in a few Chanukah, Kwanzaa, and New Year's books. A lot of those books are romance novels: in fact, I read more romance during the holidays than at any other time of the year. If you're also a romance reader and a Starbucks holiday drink fan, keep reading: I'll give you a romance novel based on your favorite drink.
A note: although most of my holiday romance reading is seasonal, I purposefully chose romances that aren't about the holidays. So no matter what you celebrate, you should be able to enjoy the story regardless.
---