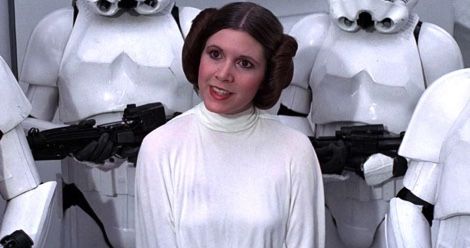 Newsletter 1
Take Our Star Wars Quiz: Which Star Wars Heroine Are You?
I love Star Wars. It and its fanbase have many an issue, but the soaring score, the ships rushing through space, and most of all the characters have always enchanted me into this world. The icons of the Resistance battle a fascist dark force and army, inspiring us both in the theaters and out to rebel, to stand up to hate. Our Star Wars quiz is ready to tell you which Star Wars heroine is most like you.
I know where she stood. You know where she stood. Such an honor to see her standing with you today. Bigly. #Resistance #WorldWideWomensMarch pic.twitter.com/cwsgoYVSU7

— Mark Hamill (@HamillHimself) January 21, 2017
Choose your answers wisely—and may the force be with you.