Book Fetish
25 Star Wars Enamel Pins That Are Out Of This World But Not Your Budget
Calling all Star Wars fans! Pledge your allegiance to the Resistance this December or join the dark side with these epic Star Wars enamel pins! Whether you're here for the rebels, the droids, the villains, the princesses, or the romance, there's an enamel pin out there for you.
If you're looking for a simple yet stylish way to show off your fandom pride when Episode IX: The Rise Of Skywalker finally hits the big screen, here are 25 Star Wars enamel pins that are perfect for the occasion and, quite frankly, out of this world.
For the Rebels
Cassian Andor "Rebellions are built on hope" enamel pin from SatmollyIllustration. Perfect for the rogue ones. $12.
Rey of Jakku "Resist" enamel pin from SquadronGoals. You know you can't…resist. $12.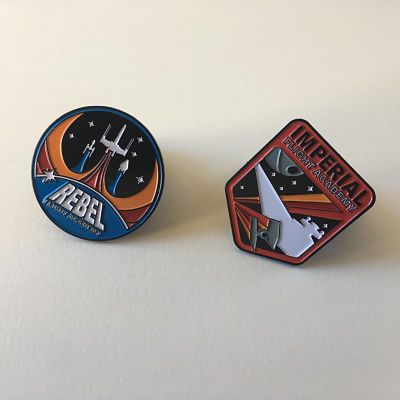 Star Wars Flight Academy enamel pin set from CreativeOutpouring. $20 for two or $13 each.
Millennium Falcon "Hunk o' junk" enamel pin from thegreyearl. A Han-some addition to your collar or lapel. $10.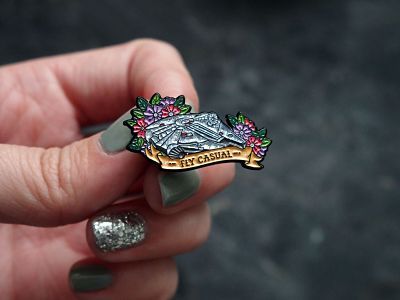 "Fly casual" floral Millennium Falcon enamel pin from AudreyAndStone. Or, if you'd prefer, fly Solo. $10.
For the Droids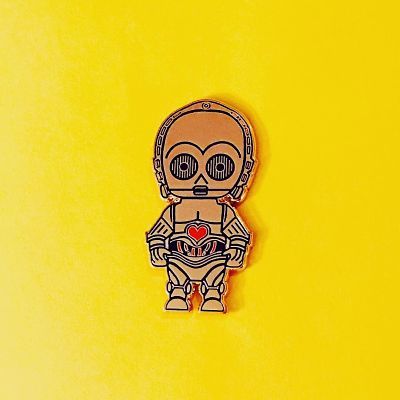 C3P0 droid enamel pin from TheBasicGirlShop. Excuse me sir, but this pin is in prime condition, a real bargain. $12.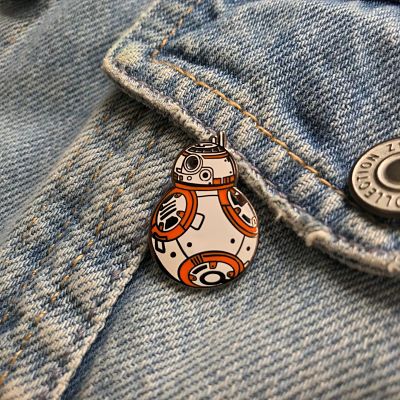 BB-8 droid enamel pin from KhumbuPins. Must Poe-tect at all costs. $6.60.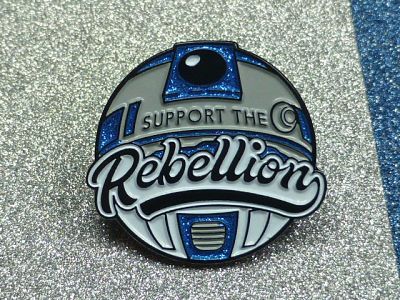 R2D2 "Support the Rebellion" enamel pin from PowerUpPins. $9.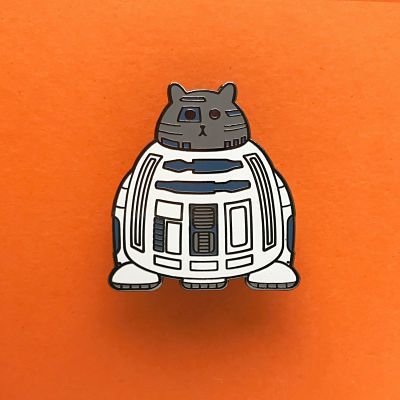 R2D2 cat enamel pin from thenosuchdisco. These R2 adorable. $12.
For the Villains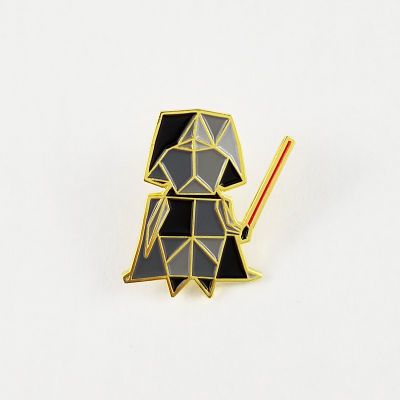 Darth Vader origami enamel pin from folditcreations. Are you ready to join the Darth side? $9.70.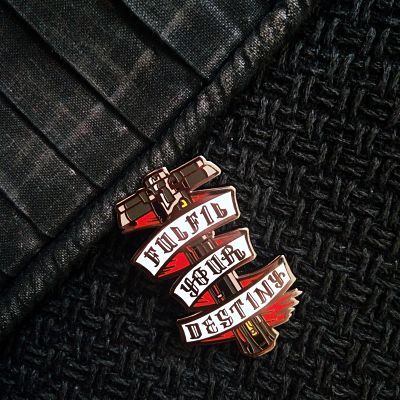 "Fulfil your destiny" lightsaber enamel pin from TheShortSupply. $12.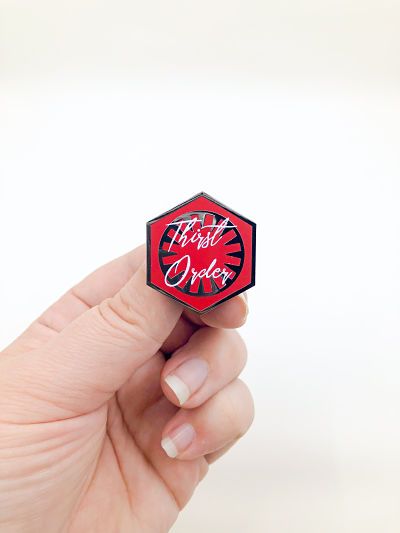 Thirst Order enamel pin from ThePixieDustedMouse. When it's Snoke joke which side you're on. $10.
For the Princesses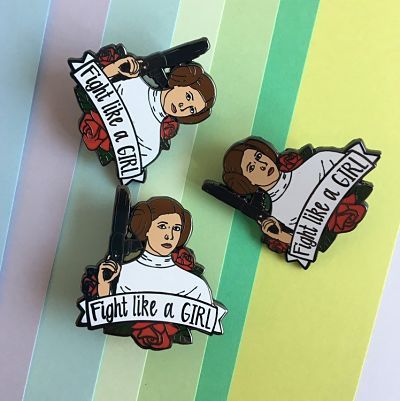 "Fight Like A Girl" enamel pin from RinRinPins. This is guaranteed to get you some Lukes. $5.50.
Princess Leia enamel pin from granimations. $10.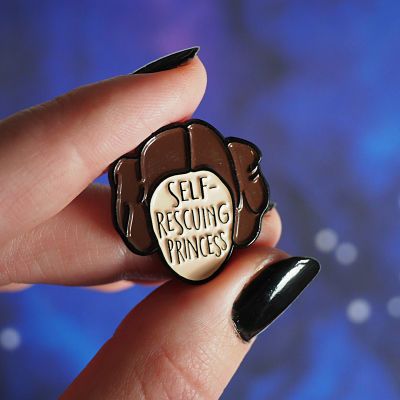 Self-rescuing princess enamel pin from ImBookishandBakewell. No need for a helping Han. $9.50.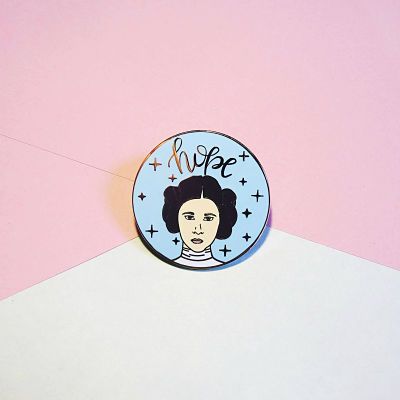 "Hope" enamel pin from alicevitrum. $6.60.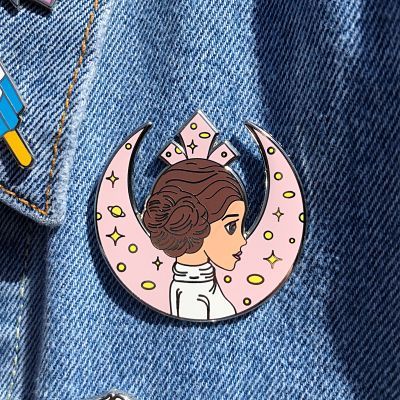 Rebel alliance enamel pin from MoonPowersCo. Perfect if you're looking for something more General. $12.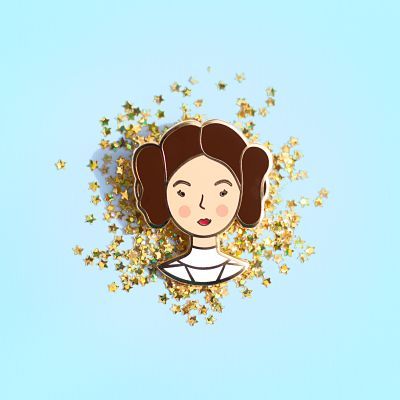 Princess Leia enamel pin from JoyAddict. $12.
For the Romantics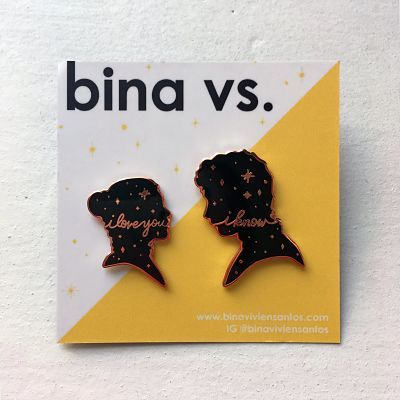 Han Solo and Princess Leia enamel pin set from BinaVivienSantos. If you know, you know. $24.
Han and Leia heart enamel pin from SatmollyIlustrations. $12.
Rey and Kylo Ren heart enamel pin from EmilyAnneFlimFlam. You can't Force this ship. $14.50.
For the Crossovers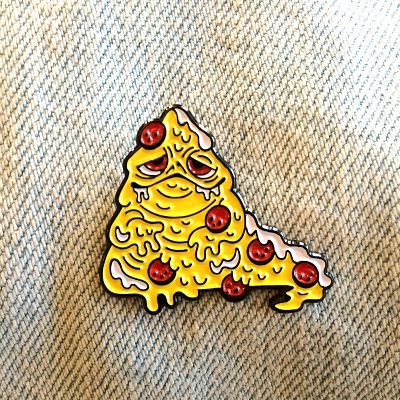 Jabba Pizza The Hutt enamel pin from mirandadressler. $10.
PikaChewy enamel pin from pincollectibles. Take a Pika Pika at this price. $6.30.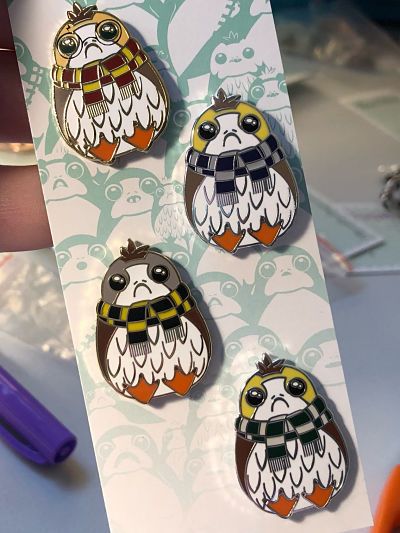 Harry Porgger House enamel pin set from UtinniBikini. Ten points for GryffinPorg! $36 for four or $10 each.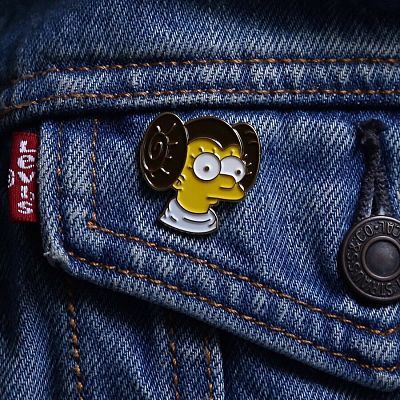 Lisa Skywalker enamel pin from kyleklez. $12.
If Star Wars enamel pins just aren't your thing, why not try one of these awesome tees to share your excitement for Episode IX? Or take your broken heart, turn it into art and wear it on your chest with these feminist shirts to celebrate the power of women!
And if you need even more Star Wars in your life (because who doesn't?) then we've also got you covered! Check out our beginner's guide to the comics or this reading list, as well as these audiobook recommendations to truly transport you to that galaxy far, far away.