This content contains affiliate links. When you buy through these links, we may earn an affiliate commission.
We're back with another quarterly round-up of the Star Wars book coming (and that have come!) to a galaxy near you this winter (December 2016–February 2017). Check them out; I encourage you to read up on all the new Star Wars canon you can. For your health. It's very important.
Poe Dameron, Vol. 1: Black Squadron – Charles Soule and Phil Noto (December 13, Marvel)
I will pick up anything Phil Noto draws, just based on his name alone. That's why I was so glad to see him working on Marvel's Poe Dameron ongoing series. This series, which takes place before The Force Awakens, with Poe a pilot for the Resistance, is charming and really captures the vibe and spirit of the movie. Even if you aren't a comics fan (GASP!), if you loved Poe Dameron in the movie, you'll enjoy this comic. This trade collects the first six issues of the series.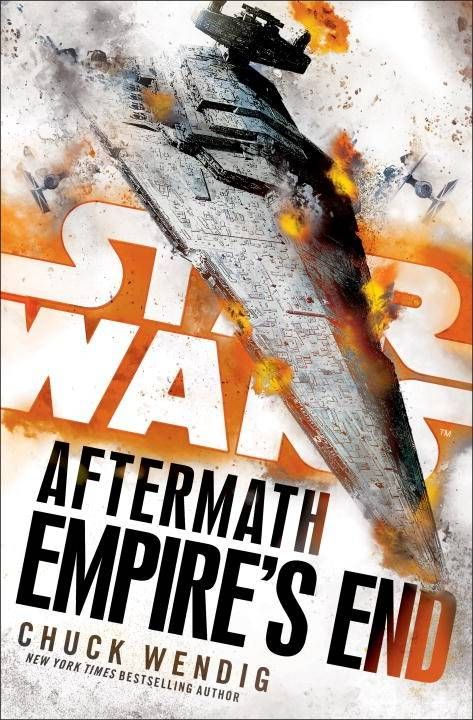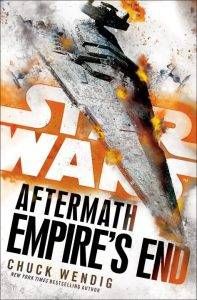 Empire's End: Aftermath – Chuck Wendig (February 21, Del Rey)
"Is Wedge in Empire's End? I NEED TO KNOW," I jokingly tweeted to author Chuck Wendig. His response: "The real question: Does Wedge survive Empire's End?" Even if I wasn't clamoring for answers to the questions Wendig has set up in this trilogy (WHAT is the deal with Jakku?), needing to know the fate of Wedge, the hero of the Rebellion, is enough to make me want to read this. After I reread the first two in the series, of course.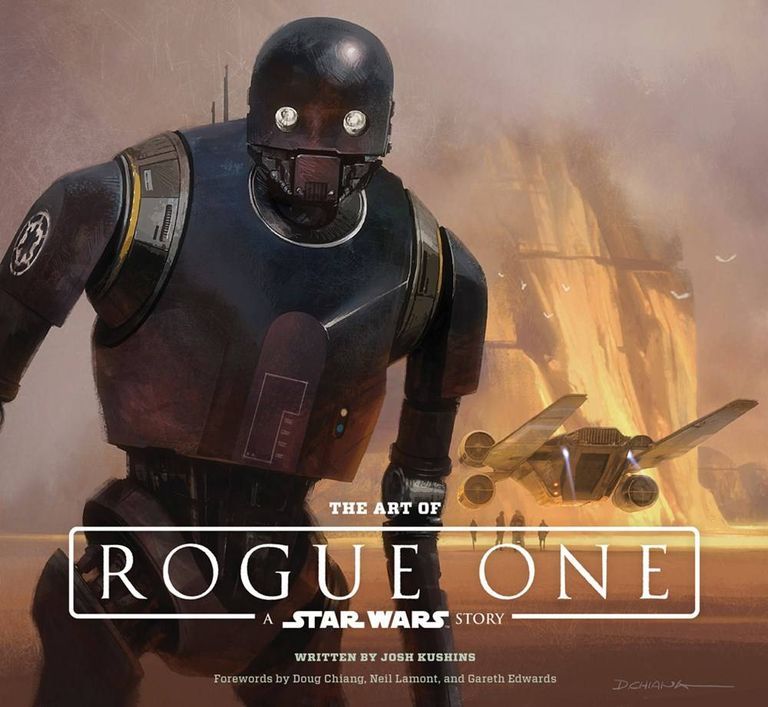 The Art of Rogue One: A Star Wars Story – John Kushins (December 16, Abrams)
If you love the visuals of Star Wars, then The Art of Rogue One (in my opinion, the most visually stunning of all the movies) should be on your list. We get to see concept art from various stages in production, which helps us understand the development of the storyline and characters. I absolutely adored The Force Awakens version of this, and I can attest to the fact that this one is gorgeous as well.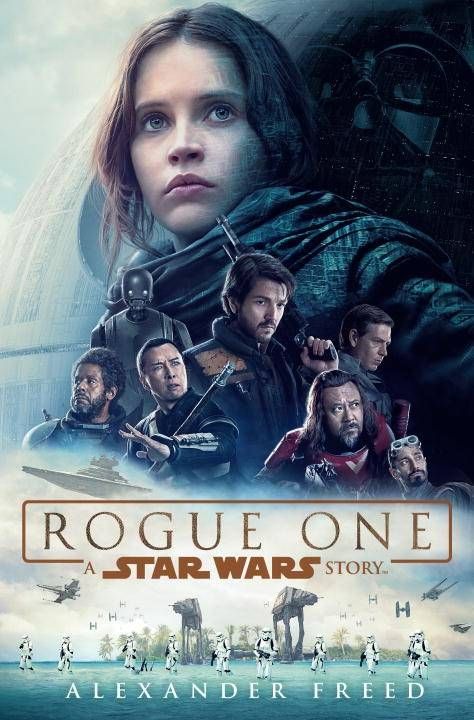 Rogue One: A Star Wars Story – Alexander Freed (December 22, Del Rey)
The official novelization of the recent movie, Rogue One: A Star Wars Story provides additional background and character development. One of the major criticisms I heard about the movie was that it didn't spend enough time developing its secondary characters—Baze, Chirrut, and Bodhi. Though I firmly believe that a movie shouldn't have to rely on a book to do that kind of work, I appreciated learning more about these great characters through the novelization.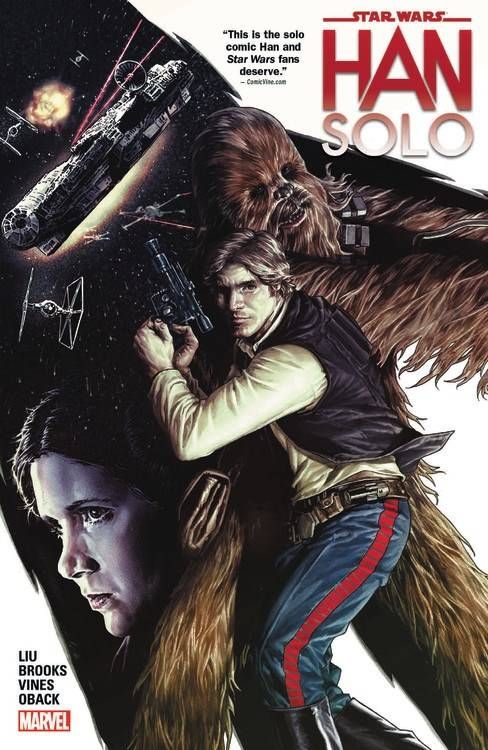 Star Wars: Han Solo – Marjorie Liu and Mark Brooks (January 3, Marvel)
I will admit I wasn't quite sold on this series when it was first announced, but I really enjoyed the first and second issues. Liu writes Han Solo very well, as he takes on a secret mission for the Rebel Alliance between Episodes IV and V. It's a space race—what could be more Han-Solo-rogueish than that? This paperback collects the full five-issue miniseries.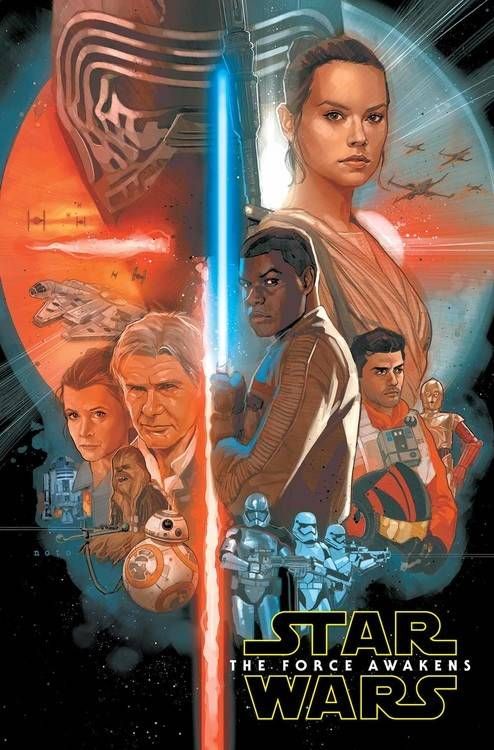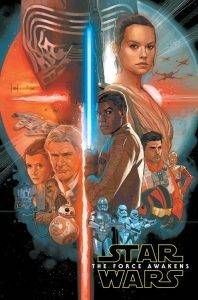 Star Wars: The Force Awakens Adaptation – Chuck Wendig and Luke Ross (December 13, Marvel)
A comic adaptation of The Force Awakens! This collects the adaptation, which was originally released as five comic issues, into one hardcover volume. It's billed for younger readers, so while I'm guessing you won't find any revolutionary interpretation or new facts within its pages, Ross's art is pretty great.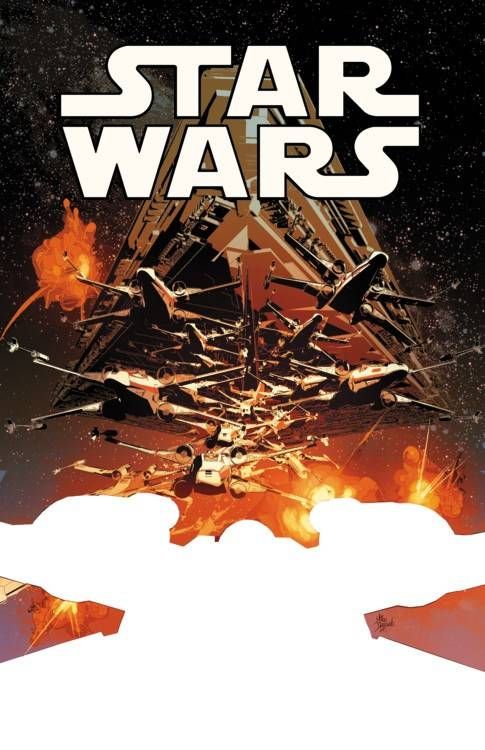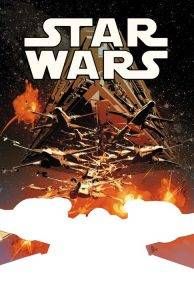 Star Wars, Vol. 4: Last Flight of the Harbinger – Jason Aaron, Chris Eliopoulos, Jorge Molina, and Mike Mayhew (January 31)
I'm a huge fan of the Star Wars series, which takes place between Episodes IV and V. I've been reading it in trades, so I can't wait to pick up the fourth volume when it releases in January. This is the fourth story arc of the series, and so far it's been strong; Aaron's great at writing the characters we all know and love so well.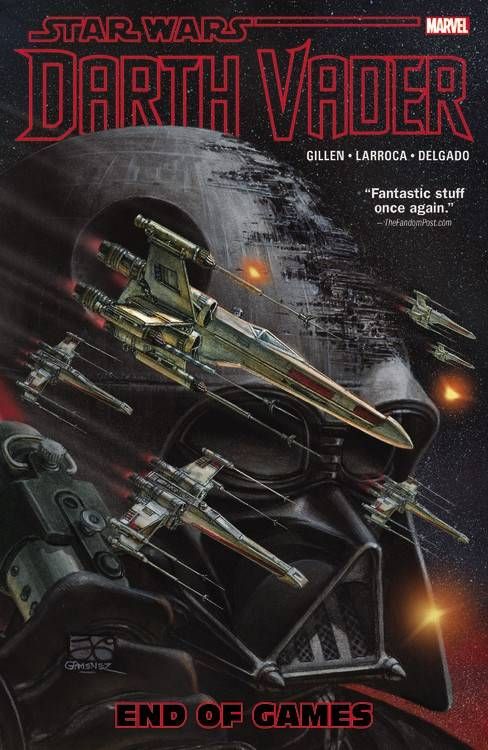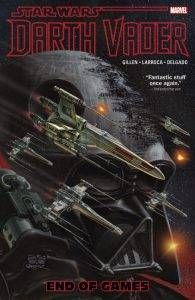 Star Wars: Darth Vader, Vol. 4: End of Games – Kieron Gillen, Salvador Larocca, and Edgar Delgado (December 6, 2016, Marvel)
The hit Darth Vader series comes to an end with this fourth volume—collecting the last five issues of the series. It's been a great ride, bringing fear and terror back to the character of Darth Vader, but I'm equally glad to see Gillen working a spinoff series featuring a (female!) character from Darth Vader. I should also mention that the hardcover Darth Vader, Vol. 2 is out from Marvel on February 28, collecting the last half of the series.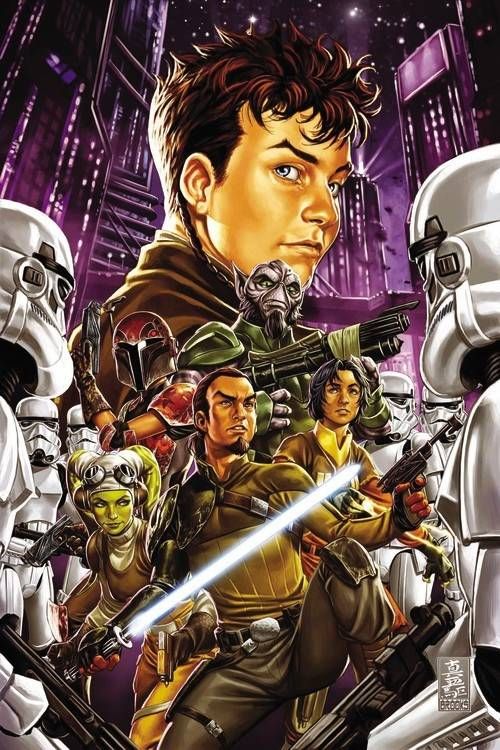 – Greg Weisman, Pepe Larraz, Jacopo Camagni, and Andrea Broccardo (December 20, Marvel)
I actually really liked the Kanan series from Marvel, which provides backstory to Kanan Jarrus, one of the main characters of Star Wars: Rebels. Marvel has released two trade paperbacks containing the full series, but if you're a big fan (or haven't had the chance to read it yet), you can pick up this hardcover that collects the full series in one volume.