Getting into the world of Star Wars outside of the films can be daunting. Add all the spin-offs and TV series, comics, and books, and it's downright behemoth. So I've stepped in to try and help you solve one of those problems: the Star Wars books reading order. What to read first? What do you actually need to pick up, and what can you set aside?
I've put the Star Wars books into a few different categories here, and given you a little leeway in how you tackle this depending on what your interests are. So without further ado, let's get into it.
A Star Wars Books Reading Order for New Film Fans
If you've just tuned in with the new trilogy, then you're probably not super attached to the classic characters. Totally cool. Here are the books that'll flesh out that galaxy far, far away for you and give you the story leading up to The Force Awakens:
The Star Wars: Shattered Empire comics series by Greg Rucka, Marco Checcheletto, and Joe Caramagna, followed by:
Star Wars: Bloodline by Claudia Grey (honestly, one of the best Star Wars books ever written, and my personal favorite, featuring a 40-something Leia and a lot of the political lead-in to The Force Awakens)
Star Wars: Phasma by Delilah S. Dawson
The Star Wars: Aftermath series by Chuck Wendig (super canon, comes before the new movie trilogy)
For some more Poe, check out Poe Dameron: Black Squadron by Charles Soule, Phil Noto, and Joe Caramagna
A Star Wars Books Reading Order for Fans of the Classic Series
If you've just watched the films, but from the beginning, and you want more, might I recommend…
Master and Apprentice by Claudia Gray (for more Obi-Wan Kenobi and Qui-Gon Jinn, well before the original trilogy)
Star Wars: Leia, Princess of Alderaan by Claudia Grey (teen Leia!)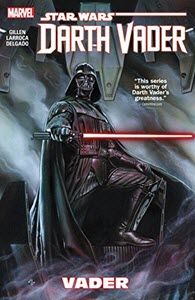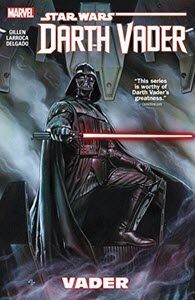 The Darth Vader comics series by Kieron Gillen, Salvador Larroca, et al. followed, then, by:
Star Wars: Doctor Aphra by Kieron Gillen, Kev Walker, Marc Deering, Salvador Larroca, Antonio Fabela, Edgar Delgado, and Joe Caramagna
Moving Target: A Princess Leia Story by Cecil Castellucci and Jason Fry, Phil Noto
Han Solo by Marjorie Liu, Mark Brooks, Sonia Oback, Lee Bermejo, and Joe Caramgana (comics series starts right after Episode IV)
Timothy Zahn's Thrawn trilogy (no longer canon, but alternatively, super recommend Star Wars: Thrawn by Timothy Zahn, which is canon if you're inclined to stick to that)
The Courtship of Princess Leia by Dave Wolverton (also not canon, but fun)
Bonus: For Fans of Rogue One
Why does this movie get its own section? I just find Jyn that interesting. And also, it's not really one of the "main" films, so I had to stick it somewhere…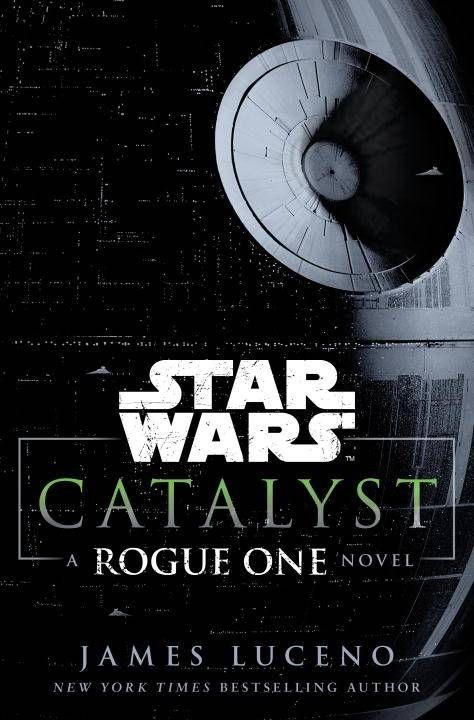 Catalyst: A Rogue One Novel by James Luceno and then…
Star Wars: Rebel Rising by Beth Revis.
Why this Star Wars reading order?
My personal opinion is that whether the story is canon or not shouldn't matter in terms of your enjoyment of the tale, but if you're only interested in canonical things, most of the above fall under that category. I've only mentioned the true "classic" of the now non-canon Star Was books (Thrawn) and one other thing because they are what started my own love for the many available reads.
I've also found that there are just amazing stories being written about specific characters that tie into the main timeline. When in doubt, check out whether there are books written about a villain or hero, and see what you find.
Finally, a word about audiobooks: They are absolutely stunning. In my experience, Star Wars audiobooks are full productions with overall excellent narrators, background music and sound effects, ambient sounds, and they really get me into the story. If that doesn't sound like it's for you, you've been warned. But if you're open to checking it out, it'll be well worth your time.
Happy reading!