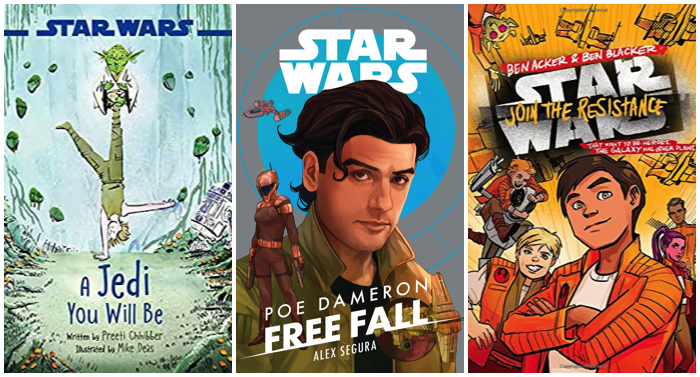 This content contains affiliate links. When you buy through these links, we may earn an affiliate commission.
One of my favorite things about the Star Wars galaxy is the expansiveness of it. After I fell in love with the movies (fairly late, I admit — I was over 35 at the time), I realized there was a whole other part of the world to explore: the books and comics. I especially love that no matter what your child's age, they can be introduced to the galaxy with amazing Star Wars books for kids.
From reading board books with your littlest Padawan to introducing them to the ways of the Jedi as they get older to exploring the Dark Side, there really is something for everyone, even kids. There are books about the Resistance, the Sith, pilots, and droids. With the High Republic, there are even more stories to be told.
Whether your little one is familiar with the franchise already or you're introducing them for the first time, there's plenty of Star Wars books for kids from which to choose. Whichever path they find themselves on: Jedi, Rebel, or the Dark Side, there are Star Wars books for kids at every age! (And these books aren't just for kids, either!).
While there are a lot of books out there about the galaxy, these are some of my favorites. If you're looking for even more Star Wars books for kids, check out this post and this post.
Star Wars Picture Books and Board Books
Early Readers
Star Wars Books for Tweens