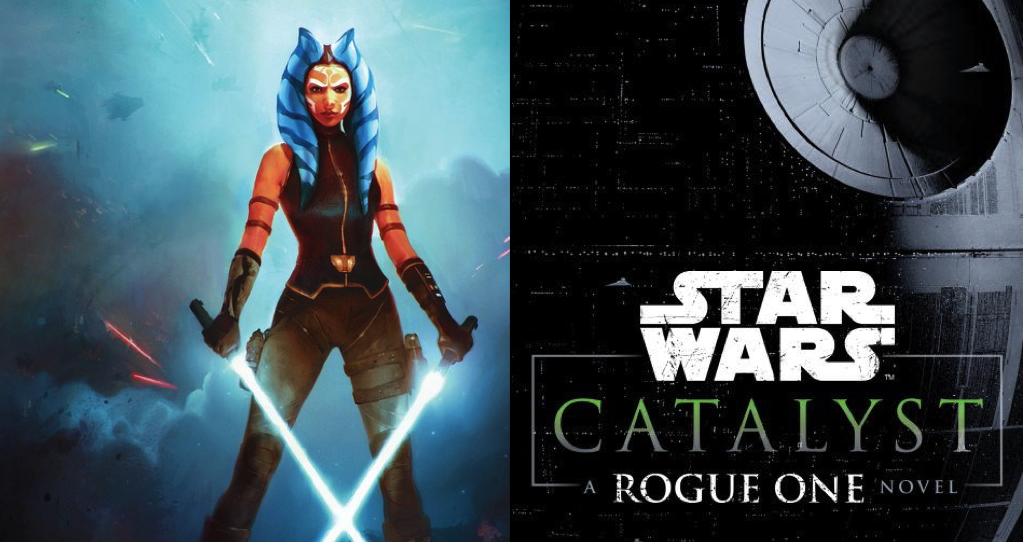 This content contains affiliate links. When you buy through these links, we may earn an affiliate commission.
Fall is a time for pumpkin spice and brilliant red leaves and soup and curling up by the fire to read. And when you are hanging out by said fire, what are you reading?
WHY NOT SOME STAR WARS?
This fall is ripe with awesome Star Wars book releases; here are a few gems releasing (or that have already released) this fall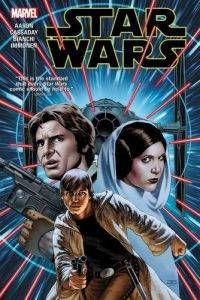 Star Wars, Volume 1 by Jason Aaron, John Cassaday, Simone Bianchi, and Stuart Immonen (September 20)
If you've been waiting to read the Star Wars comics series until collected volumes have come out, then well, the time is now! Marvel has released a hardcover edition of its mainline Star Wars series collecting the first 12 issues (a hardcover of the companion series Darth Vader was released this summer). The story takes place between Episodes IV and V and fill in the blanks as Luke embarks on his quest to be a Jedi and reveals what happened in the aftermath of the Death Star's destruction. I've been reading this series in paperback trade volumes (this hardcover encompasses the first two paperback trades—yes, it's confusing) and really been enjoying it.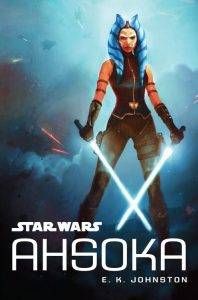 Ahsoka – E. K. Johnston (October 11)
Admittedly Ahsoka is a bit of a niche title for Star Wars books. To fully appreciate it, it requires that you've seen the first five seasons of The Clone Wars (which takes place in between Episodes II and III), which introduces the young Ahsoka as Anakin's padawan, as well as the first two seasons of Star Wars: Rebels. If you haven't, you can still enjoy this novel, though aspects of it will confuse you, and it'll ruin other things for you if you're planning on watching either of the shows later on.
All of that being said, Ahsoka is one of the best Star Wars novels I've ever read (and I've read pretty much the entire new canon). I absolutely love the character, and I love the spin E.K. Johnston put on her. Ahsoka is a young woman in distress in this novel; she's trying to find her place in a galaxy where there are no Jedi left. She only wants to get by, but is mere survival enough for her?
Star Wars Propaganda: A History of Persuasive Art in the Galaxy – Pablo Hidalgo (October 25)
When I first received this slipcase hardcover volume, my breath was actually taken away. "Gorgeous," was the only word I could think of. This volume, written, compiled, and edited by Pablo Hidalgo, a creative executive for story development at Lucasfilm, and it is a genuine work of love for the Star Wars universe. The book highlights different pieces of propaganda—Separatist, Imperial, Rebel, Resistance—over the different eras of the Star Wars universe and explains why and how they were created and used, all within universe. It's got some gorgeous art within its pages, and it looks mighty fine on the shelf.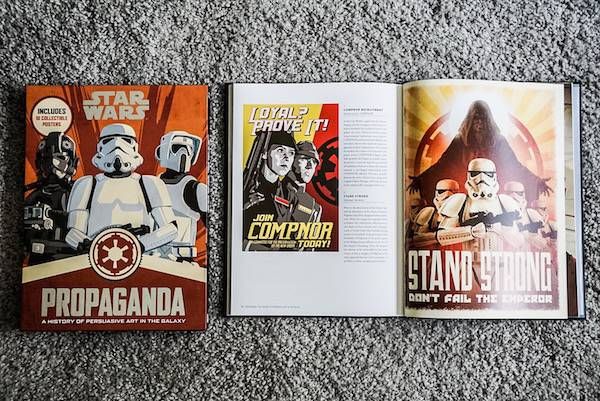 (If you're starting to put together gift ideas for your geek friends for the holidays, this volume should be at the top of your list.)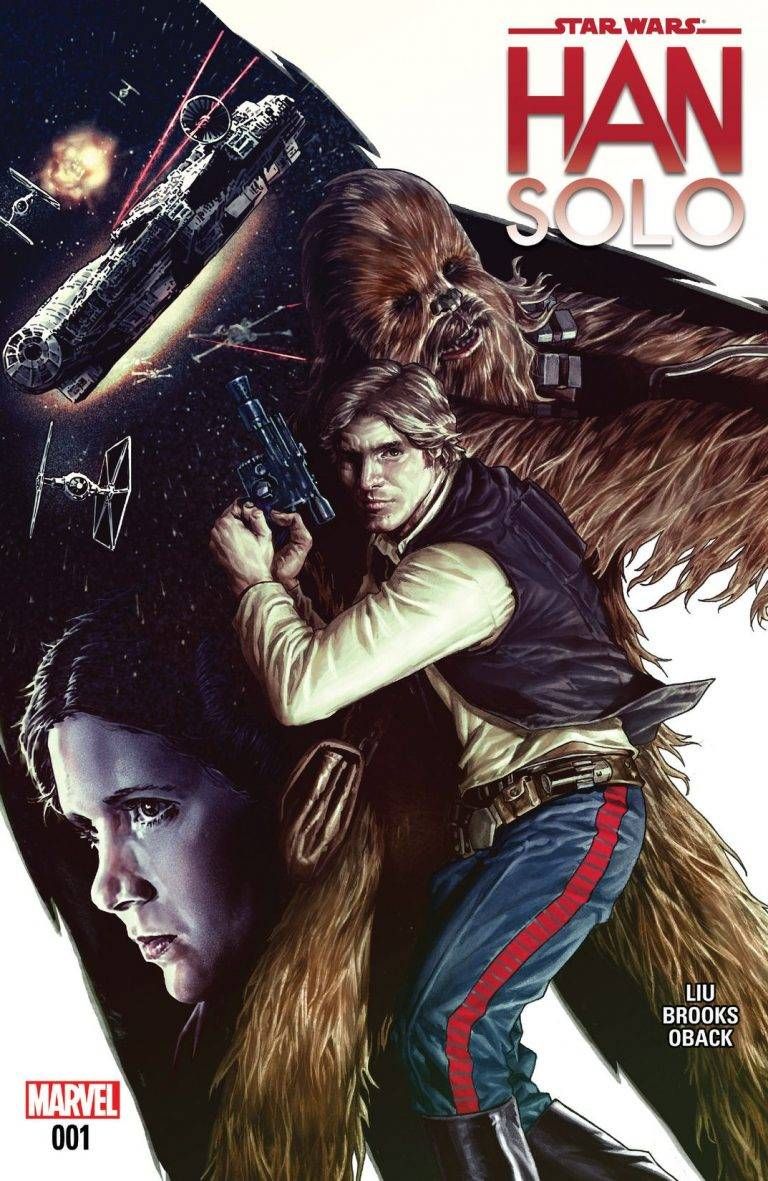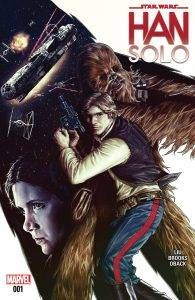 Han Solo #1–#5- Marjorie Liu, Mark Brooks, Sonia Oback, Lee Bermejo, and Joe Caramagna (Issue #5, October 19)
This limited series, featuring everyone's favorite smuggler, takes place after the Battle of Yavin in Episode IV. Han Solo's returned to smuggling, eager to pay off his debt to Jabba the Hutt, but Leia corrals him for one more mission for the Rebellion: finding a couple of moles within the Rebel ranks. As you can imagine, Han isn't exactly keen to do this until Leia reveals exactly how he's supposed to go about it: by entering his ship into the ultimate space race.
I'll admit that I'm skeptical of standalone Han titles (don't get me started on the young Han Solo movies), but I was drawn into this series from the very first issue. Liu's punchy writing, coupled with Brooks' pencils and Sonia Oback's colors, make this a series that's as visually spectacular as it is fun to read. The run ends with issue 5, and while Marvel is releasing a collected paperback edition in January, you can pick up the entire series via Comixology or another digital comics retailer.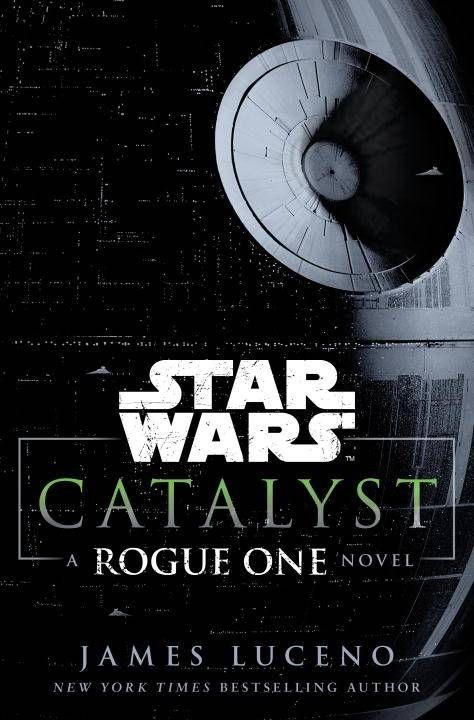 Catalyst: A Rogue One Novel – James Luceno (November 15)
Galen Erso. It's not a name that many of us are familiar with from the Star Wars universe, but the inclusion of his name in the summary of James Luceno's prequel Rogue One novel called Catalyst confirmed one thing: the recruitment of Jyn Erso (the main character on Rogue One) by the Rebellion is no coincidence. It seems that Jyn's father, Galen, was involved in the construction of the Death Star, and this novel will bring his story—and his struggle to use his invention for good, rather than evil—to light. I have a feeling this novel will be a must-read before the movie releases on December 16.