Lists
10 Standalone Romance Series You Can Read in Any Order
This list of standalone romance series is sponsored by The Trouble with Christmas by Amy Andrews.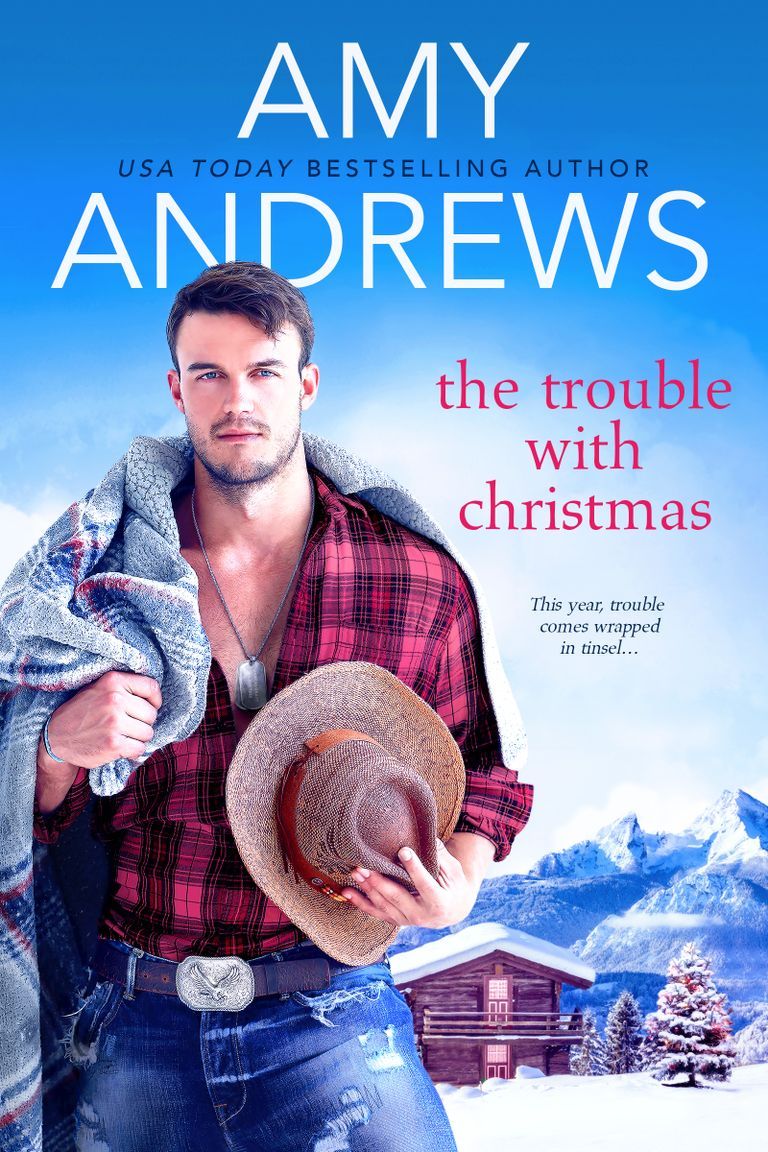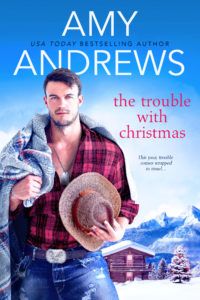 "[A]n amazing Christmas read guaranteed to heat you up on a cold day." USA Today bestselling author Heidi Rice; "This book is the LOL, sexy romp you need to give yourself this Christmas. Amy Andrews can do no wrong." NYT bestselling author Sarah Mayberry; "[A] smart, sexy and charming romance. I spent a dreamy weekend falling for Suzanne and Grady and I hope a million other people do too." Eve Dangerfield
---
As a life long romance reader, particularly one who grew up in a decade where authors were just as likely to write standalone romances as they were to write a series, navigating the modern romance genre can be exhausting. I love to read romance, but finding a series that really interests you only to find out that there are six or 14 (or 30!!) books between you and the most recent release, or the book that first caught your attention, is a real killjoy. Everyone is writing series these days. It can be difficult if not impossible to figure out which series really need to be read in order, and which ones are standalone romance series that allow you to read in whichever order you prefer.
Standalone Romance Series vs Sequence Romance Series
For readers whose only preference is that their romances be standalone novels, and who don't mind shorter books, serial romances (as in Harlequin/Mills & Boon's many lines) are an excellent solution to the "series" dilemma. But if, like me, you prefer long form novels, and don't want to get tangled up in a complex series, you need to be able to know the difference between a standalone series and a sequence series.
These aren't my terms. I'm borrowing them from this awesome piece Maxym M. Martineau wrote over at All The Kissing. But basically, a sequence series is one where the books are connected by through lines of plot or character development that make reading the series in order a must. Whereas a standalone series is much more tangentially linked, usually sharing characters or a setting, but each installment is a complete unit. Understanding and enjoying a book in a standalone series never relies on familiarity with the plots of the previous books.
For the series in this list, I fully encourage you to embrace the sort of reading anarchy that will make your sequence series-minded friends cringe. Start at the beginning, start in the middle, start at the end with the most recent book! Start somewhere in between with the book that makes you go "Oooooooh. Catnip." Every series below is a standalone series so you can read backwards, forwards, or slantwise as you please.
Historical Standalone Romance Series
Beverly Jenkins's Old West Series
The thing about Beverly Jenkins is that all of her books are so good you really can't go wrong with whichever book you pick up next. But for a standalone series I definitely recommend starting with her Old West series. Each book focuses on a woman from the Carmichael family, and recurring characters across the series are likely, but all three women have their own story to tell. The first novel, Forbidden, has a great set up, but I would suggest starting smack in the middle of the series with Breathless. I always love a romance about two people with a shared past reconnecting, and this one comes complete with a slight age difference and a delightful pet name.
Cat Sebastian's Turner Series
Please read this series. Please. You can start with any one of the three books and you won't be sorry, because Cat Sebastian's m/m Turner series is full of irresistible rogues and the upright (you might even say obnoxiously uptight) men who (reluctantly) come to love them. Book 3, The Ruin of a Rake has one of my favorite tropes: the reformed rake. What can I say, I love a man who's mad, bad, and dangerous to know. But when Lord Courtenay's bad reputation cost him his relationship with his nephew, I was glad oh-so-proper Julian Medlock was there to help (also reluctantly).
Anna Bennett's Wayward Wallflowers Series
I can personally attest that you can read the Wayward Wallflowers in any order that you want, because I actually started with book 3, The Rogue is Back in Town. I didn't intend to start at the very end of the series, but someone offered me an ARC and I said, this is a very pretty purple book, and, well, there it is. Bennett's series follows the (mis)fortunes of the three penniless but determined Lacey sisters as each tries to make their way in the world. The shenanigans people. The shenanigans. Bennet has an engaging style of writing with a warm voice, and her characters quickly come to feel like old friends you've known all your life.
Contemporary Standalone Romance Series
Helen Hoang's Kiss Quotient Series
So if you haven't heard of this recent romance series-in-progress by debut author Helen Hoang, you may have been living under a rock. The bright teal illustrated cover of the first book, the titular The Kiss Quotient, and the hot pink cover of the sequel, The Bride Test, have been splashed across social media since their publication. And rightly so! Hoang's nuanced and emotional novels can be read as standalone novels as they share only a handful of characters and a setting. Each is a complete, memorable romance in its own right. I can't even recommend which to start with because I adored them both.
Alyssa Cole's Reluctant Royals Series
Speaking of eye-catching covers you've probably seen floating around Romancelandia, Alyssa Cole's Reluctant Royals is another must-read standalone contemporary romance series. Comprised of three books and two novellas (so far), anywhere you start you're bound to land on a good read. If you start at the beginning you get a charming, funny, and moving story about a woman just trying to get through grad school and deleting what she's pretty sure are junk emails informing her she's betrothed to an African prince (spoiler: not junk mail). But start with book two and you get a hunky Scottish swordmaker who happens to be the son of a duke, and the "perpetual hot mess" determined to make him over, and I just? Why choose. Read them all.
Paranormal Standalone Romance Series
Kristen Callihan's Darkest London Series
Callihan's Darkest London series is the longest on the list thus far, coming in at seven books. Paranormal series have a tendency to become enormous (I'm looking at you Kresley Cole), so seven is short by comparison, but it's long enough to give you a greater range of books to choose from when you start reading. You could start at the beginning, sure. It's a Beauty and the Beast–esque narrative, and I never say no to that. But then again book 2 has a werewolf, book 4 has two rival detectives trying to work the same case, and book 6 has a dangerously angsty plot about curses and true love. So: Choices.
Lynsay Sands's Argeneau Series
The height of standalone romance series joy is finding a positively massive series that affords you a ridiculous number (30!) of opportunities to jump on board. Most paranormal romances series this long (*cough* Sherrilyn Kenyon) tend to be sequence series with complex ongoing plot lines and a vast catalog of characters. And yes, when it comes to Sands's Argeneau vampire romances, things can get a little crowded by say book 27 with so many past characters hanging about. But the series wasn't even published in "order," so you can start pretty much anywhere you want and get the same wild, funny, fang-laden, downright bananas experience. If 30 books is too daunting, maybe start with the newest installment, Immortal Born, out September 24th (2019) from Avon!
Suspenseful Standalone Romance Series
Christina Dodd's Virtue Falls Series
I first encountered Dodd through her historical romance novels, but I'm so glad she's made the switch into romantic suspense. Her historical novels were delightful, but her suspense novels are phenomenal. Though the first book in the series kicks off with a return to Virtue Falls, thus introducing us all to the little coastal Washington town, each novel in the series can stand on its own merits. There are four novels to chose from, each brimming with romance, mystery, and bloody murder.
Karen Rose's Cincinnati Series
When it comes to romantic suspense I like mine as creepy and as close to the horror end of the thriller spectrum as I can get. If, like me, you were practically reared on shows like CSI and Criminal Minds, you're going to love how creeptastic the villains in Rose's novels are. All of her novels are standalone, though they're arranged into series themed around the city they're set in (Cincinnati, Chicago, Baltimore, Sacramento) and each series technically belongs to the same "universe." She has a good sized backlist, and many of her books are 500+ page bricks, so be prepared for some serious marathoning. But no one can make 500 pages feel like nothing the way Rose does. I recommend starting with Cincinnati because the first book, Closer Than You Think, was also the first of her books I ever read and I am still spooked. Spook-ed.
Anne Stuart's Ice Series
Listen, listen: Anne Stuart's heroes in this series are scary, dangerous men (spies, criminals, assassins, etc.) and there was no way this amazing romantic suspense series was not going on this list. Each of the six books is a standalone novel; you can start wherever you want. They're all thrilling life-or-death pursuits across the globe, full of action and romance. The heroes are big, brooding, and (depending who you ask) a little bit obnoxious. The heroines tend to be strong, intelligent leads, despite occasionally needing to be rescued for plot purposes. In the first book an American book translator living in Paris accidentally stumbles into a ring of illegal arms dealers one weekend. And I mean, who hasn't made that mistake before, right?
---
There's nothing wrong with sequence romance series, and I certainly have my favorites. But life is short, the books are many, and sometimes you just want to read the ones that appeal to you without having to swim though a whole series. So at the end of the day there's nothing like a good old standalone romance series.
If you're looking for more romance, check out these lists from fellow Rioters:
10 Excellent Historical Romance Series
50 Must Read Contemporary Romance Novels
10 Excellent Paranormal Science Fiction Romances
14 Romantic Suspense Books You Won't Be Able to Put Down