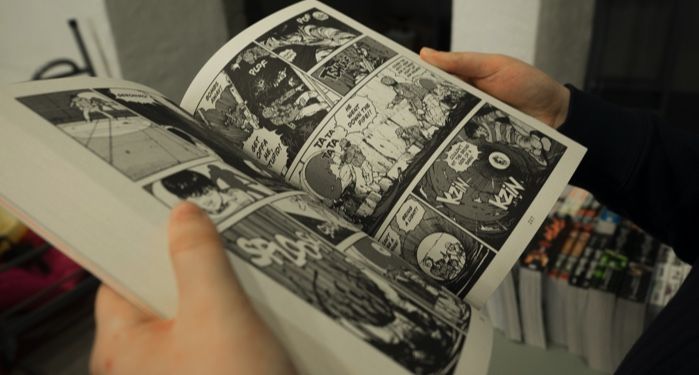 This content contains affiliate links. When you buy through these links, we may earn an affiliate commission.
I equally love series and standalones when it comes to reading comics, graphic novels, and mangas. It really comes down to the mood I'm in when I'm reaching for one. Currently, I have a lot of series that I'm keeping up with, especially since I recently learned I love manga. Off the top of my head the series that I am currently making my way through are Spy X Family (There's an adaptation on Hulu!), Heartstopper (There's an adaptation on Netflix!), The Way Of the Househusband (There's an adaptation on Netflix!), Ms. Marvel (There's an adaptation on Disney+!), Saga, Boys Run the Riot, and A Tropical Fish Yearns for Snow. So you can see how keeping up with series can easily get out of hand and why I like to offset it with standalone graphic novels. There's something wonderful about getting to have a completed story at once, no waiting necessary, and having the option of either reading it in pieces or sitting down to read it in one shot.
Even though I write the Unusual Suspects newsletter and focus a lot on crime reading, I read across genres, ages, and categories. This list reflects that and contains crime reads, nonfiction, drunk mermaids, a literary lover turned chef, coming-of-age YA with nostalgia for adults, revenge YA, and more. If you're looking for standalone graphic novels, you can't go wrong with any of these.
---
Looking to add even more to your comics pile? We got you with tons of recs.