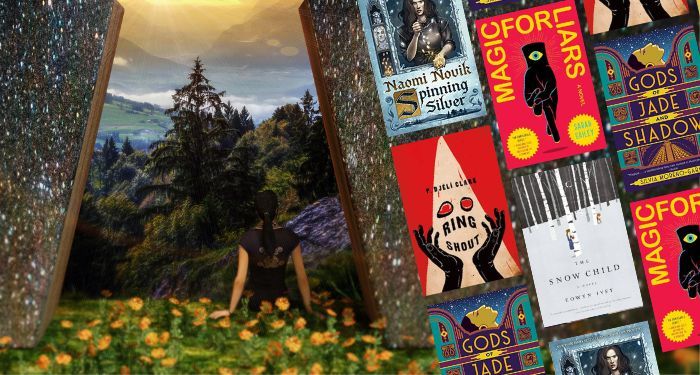 Lists
Standalone Fantasy Books for Newbies to the Genre
This content contains affiliate links. When you buy through these links, we may earn an affiliate commission.
The fantasy genre can be intimidating. It doesn't help that the dominant stereotypes of the genre can be a turn-off for most people. People think of the fantasy genre and think of the elves, the endless walking, the never-ending world-building of Lord of the Rings, or the dragons, the grim violence, the web of characters, and intricate politics of A Song of Ice and Fire. And of course, they think of big, chunky paperbacks that run in series that take whole shelves and might never reach their conclusion. Which isn't appealing to someone who just wants to try out something new.
The good news is that the fantasy genre is not just dragons and elves. Now more than ever, the fantasy genre is an exciting one where we are seeing more and more worlds that are being populated by fascinating, non-Western characters and magical systems. We are encountering more books by writers who aren't cis, straight white men, more books that are fast reads or good love stories, books that are genre-bending and folkloric, or soft and character-based.
I've gathered 10 of those amazing books here. And guess what? None of them are the start to a series. All of these standalone fantasy books, I'm happy to report, are one and done. You can dive into an Africanfuturist post-apocalyptic world. Puzzle over a mystery noir spin on a magical school by a nonbinary author. Walk through a lush, late-night circus, or listen to soul-stirring music powered by forbidden magic.
These standalone fantasy books are some of my own all-time favorites, and each provides an excellent gateway into the world of modern fantasy, a world of daring stories, unbelievable magical systems, and vivid worldbuilding. Enjoy!
Standalone Fantasy Books for Beginners
---
I hope you've enjoyed this list of standalone fantasy books. Want more fantasy recommendations? Check out this list of 20 must-read feel-good fantasies, discover the best fantasy books that you've never heard of, or dig into books inspired by AAPI folklore or by Latine authors.