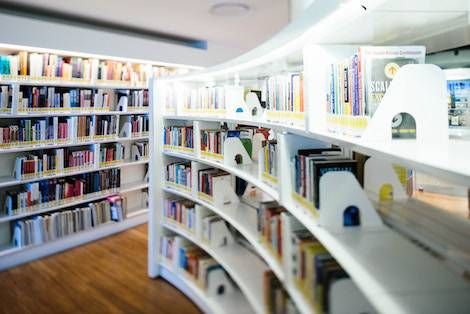 Lists
100 Staff Picks From My Public Library
This content contains affiliate links. When you buy through these links, we may earn an affiliate commission.
We maintain a lot of displays at my library, but one of our most popular displays is our collection of "Staff Picks," where we feature a rotating selection of our favorite books. Part of the display's popularity is that it features books with a Librarian Seal of Approval (TM), but we also have a very diverse group of readers working at the library and I believe that has a lot to do with the display's popularity as well. We read romance, horror, manga, science fiction, graphic novels, historical fiction, biographies, and more, and we read from a very diverse group of authors. So whether you're looking for a few librarian-recommended books to add to your TBR, or looking for a few more diverse reads, here are 100 of our staff's favorite books.
1. 11/22/63—Stephen King
Jake Epping, a modern high school English teacher, is enlisted by an acquaintance who has discovered a way to travel back in time, and who asks that Jake travel back to the late 1950's in order to prevent the assassination of John F. Kennedy.
2. All the Rage—Courtney Summers
"After being assaulted by the sheriff's son, Kellan Turner, Romy Grey was branded a liar and bullied by former friends, finding refuge only in the diner where she works outside of town, but when a girl with ties to both Romy and Kellan goes missing and news of him assulting another girl gets out, Romy must decide whether to speak out again or risk having more girls hurt."
3. American Gods—Neil Gaiman
"A master of inventive fiction pens the story of an ex-con who is offered a job as a bodyguard for Mr. Wednesday, a trickster and a rogue. Shadow soon learns that his role in the man's schemes are far more dangerous and dark than he could have ever imagined."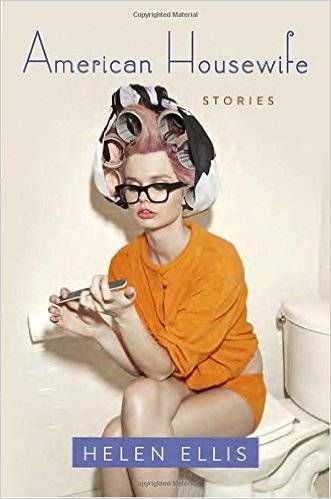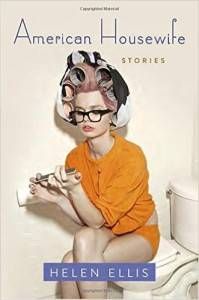 4. American Housewife—Helen Ellis
"Meet the women of American Housewife: they wear lipstick, pearls, and sunscreen, even when it's cloudy. They casserole. They pinwheel. And then they kill a party crasher, carefully stepping around the body to pull cookies out of the oven. These twelve irresistible stories take us from a haunted prewar Manhattan apartment building to the set of a rigged reality television show. Vicious, fresh, and nutty as a poisoned Goo Goo Cluster."
5. Ancillary Justice—Ann Leckie
"Now isolated in a single frail human body, Breq, an artificial intelligence that used to control of a massive starship and its crew of soldiers, tries to adjust to her new humanity while seeking vengeance and answers to her questions."
6. Another Brooklyn—Jacqueline Woodson
"For August, running into a long-ago friend sets in motion resonant memories and transports her to a time and a place she thought she had mislaid: 1970s Brooklyn, where friendship was everything. August, Sylvia, Angela, and Gigi shared confidences as they ambled their neighborhood streets, a place where the girls believed that they were amazingly beautiful, brilliantly talented, with a future that belonged to them. But beneath the hopeful promise there was another Brooklyn, a dangerous place where grown men reached for innocent girls in dark hallways, where mothers disappeared, where fathers found religion, and where madness was a mere sunset away. Woodson heartbreakingly illuminates the formative period when a child meets adulthood—when precious innocence meets the all-too-real perils of growing up."
7. Barbara the Slut and Other People—Lauren Holmes
"Fearless, candid, and incredibly funny, Lauren Holmes is a newcomer who writes like a master. She tackles eros and intimacy with a deceptively light touch, a keen awareness of how their nervous systems tangle and sometimes short-circuit, and a genius for revealing our most vulnerable, spirited selves."
8. The Bees—Laline Paull
Flora 717 is a sanitation worker bee, but when her hive's survival is threatened, she discovers courage and dangerous abilities inside of her that may save her hive, but may also make her a target. It's a dystopian novel with talking bees, and it's absolutely magnificent.
9. Between the World and Me—Ta-Nehisi Coates
Written as an open letter to his teenage son, Ta-Nehisi Coates explores the powerful history of racism in America, as well as moments in his own life when he became aware of new racist truths about American life.
10. Bird Box—Josh Malerman
According to news reports, there is something outside that is driving ordinary people to acts of extreme violence and suicide. The main theory is that these people are driven mad just by looking at whatever's out there, but the only people who know what's lurking outside are dead. Everyone else stays closed up in their houses, only braving the outdoors if they are securely blindfolded. And even then, something could be watching them. Something could be standing behind them. Malorie has raised two children on her own for the last four years in this apocalyptic new world, but today they must make a blindfolded journey towards freedom, where anything could be waiting for them.
11. Black Butler series—Yana Toboso
"Just a stone's throw from London lies the manor house of the illustrious Phantomhive earldom and its master, one Ciel Phantomhive. Earl Phantomhive is a giant in the world of commerce, Queen Victoria's faithful servant…and a slip of a twelve-year-old boy. Fortunately, his loyal butler, Sebastian, is ever at his side, ready to carry out the young master's wishes. And whether Sebastian is called to save a dinner party gone awry or probe the dark secrets of London's underbelly, there apparently is nothing Sebastian cannot do. In fact, one might even say Sebastian is too good to be true…or at least, too good to be human…"
12. The Boston Girl—Anita Diamant
"Addie Baum is The Boston Girl, born in 1900 to immigrant parents who were unprepared for and suspicious of America and its effect on their three daughters. Growing up in the North End, then a teeming multicultural neighborhood, Addie's intelligence and curiosity take her to a world her parents can't imagine—a world of short skirts, movies, celebrity culture, and new opportunities for women. Addie wants to finish high school and dreams of going to college. She wants a career and to find true love. Eighty-five-year-old Addie tells the story of her life to her twenty-two-year-old granddaughter, who has asked her 'How did you get to be the woman you are today?'"
13. The Brief Wondrous Life of Oscar Wao—Junot Diaz
Oscar is a sweet but morbidly overweight "lovesick Dominican ghetto nerd" who dreams of finding love and becoming the Dominican version of J.R.R. Tolkien. But Oscar's family has been haunted by a curse for generations that has doomed them to prison, torturous accidents, and worst of all, bad luck in love.
14. Britt-Marie Was Here—Frederick Backman
A heartwarming, humorous novel about a compulsively neat, socially awkward, busybody who's not quite as stiff and prickly as she initially seems.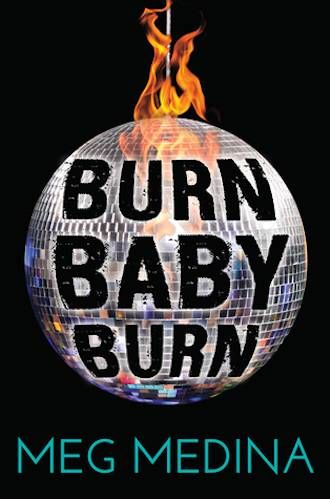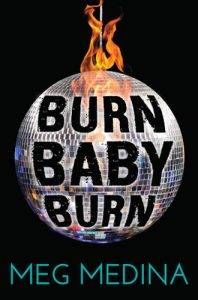 15. Burn Baby Burn—Meg Medina
Nora Lopez has just graduated from high school in the summer of 1977 in New York City, but she's got a lot on her plate at the moment. Her brother is becoming more violent and uncontrollable than ever before, her mom refuses to stop him, her father barely talks to her anymore now that he has a new family, there are riots in the streets, her family's rent is overdue again and worst of all, there's a serial killer on the loose known only as the Son of Sam, who likes to target young people after dark.
16. Code Name Verity—Elizabeth Wein
"In 1943, a British fighter plane crashes in Nazi-occupied France and the survivor tells a tale of friendship, war, espionage, and great courage as she relates what she must to survive while keeping secret all that she can."
17. Columbine—Dave Cullen
On April 20, 1999, Columbine High School seniors Eric Harris and Dylan Klebold went to their school with guns and homemade bombs, setting in motion what would become one of the nation's most famous and horrifying acts of violence. Ten years after the Columbine Massacre, investigative reporter Dave Cullen looks at the events leading up to and following the tragedy in an attempt to learn how something like this could happen, and to analyze the impact that these two students left on the country.
18. Crazy '08: How a Cast of Cranks, Rogues, Boneheads, and Magnates Created the Greatest Year in Baseball History—Cait Murphy
Journey back to 1908, the year the Cubs became the dynasty of the baseball world. But this isn't just about a memorable season of baseball. It's about the political and social climates that helped shape baseball for the modern era. Dramatic, surprising, weird, and wonderful.
19. The Cuckoo's Calling—Robert Galbraith
Cormoran Strike is a disabled veteran-turned-private-investigator in contemporary London, but he's struggling to make ends meet. When he's asked to investigate the real cause behind a legendary supermodel's apparent suicide, he agrees, thinking that it'll be a quick way to pocket some extra money. But his investigation uncovers more than he bargained for, and he's plunged into a world of supermodels, rock stars, designers, and an enticing and dangerous world of pleasure and wealth beyond anything he's ever experienced.
20. The Dead Path—Stephen M. Irwin
"Nicholas Close has been plagued by visions of ghosts ever since a tragic motorcycle accident, and after the death of his new wife, he moves back home to Australia. But he sees plenty of ghosts in Australia as well, including the ghost of his childhood friend, Tristam, who died under extremely mysterious circumstances in the nearby woods. Nicholas soon realizes that he is unknowingly at the heart of a very dark plan involving an ancient evil and the forbidding woods."
21. The Dinner—Herman Koch
Four family members come together at a fancy restaurant, where their conversation feels like a satirical commentary on civilized society and privilege. But then we learn that two of the family's teenage boys have committed a heinous act and slowly the layers of civility and privilege are excruciatingly peeled away. We start to understand what happened, what the implications are for each of the family members, and how far they will go to protect themselves and their sons' futures.
22. The Disappearing Spoon: And Other True Tales of Madness, Love, and the History of the World From the Periodic Table of the Elements—Sam Kean
"The Periodic Table is one of man's crowning scientific achievements. But it's also a treasure trove of stories of passion, adventure, betrayal, and obsession. The infectious tales and astounding details in The Disappearing Spoon follow carbon, neon, silicon, and gold as they play out their parts in human history, finance, mythology, war, the arts, poison, and the lives of the (frequently) mad scientists who discovered them."
23. The Diviners—Libba Bray
Seventeen-year-old Evie O'Neill is exiled by her parents from rural Ohio to New York City after a social scandal, but she's thrilled to be in the heart of the bustling city, even if she is forced to live with her eccentric uncle who runs the Museum of American Folklore, Superstition, and the Occult. But soon after Evie arrives, a supernatural serial killer descends on the city and Evie and her uncle are at the heart of the mystery.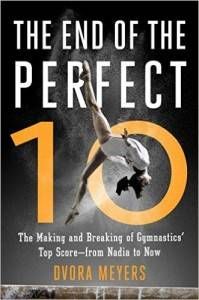 24. The End of the Perfect 10: The Making and Breaking of Gymnastics' Top Score—from Nadia to Now—Dvora Meyers
The Olympics may have happened last year, but this inside look at the history of gymnastics is still just as fascinating. It documents the changes in scoring, training, and skill sets that have occurred over the last 40 years, and how all of these elements influenced and were influenced by international and sports-related politics.
25. Equal Rites—Terry Pratchett
"On Discworld, a dying wizard tries to pass on his powers to an eighth son of an eighth son, who is just at that moment being born. The fact that the son is actually a daughter is discovered just a little too late. The town witch insists on turning the baby into a perfectly normal witch, thus mending the magical damage of the wizard's mistake. But now the young girl will be forced to penetrate the inner sanctum of the Unseen University—and attempt to save the world with one well-placed kick in some enchanted shins!"
26. Etiquette and Espionage—Gail Carriger
It's an alternate version of 1851 London, and Sophronia is enrolled in a finishing school where she learns to become part spy, part assassin, and a full-time lady of quality. Of course, Sophronia has a hard time mastering that last part, because who has time to learn curtsies when you're learning to poison your dinner guests?
27. Every Heart a Doorway—Seanan McGuire
"Children have always disappeared from Eleanor West's Home for Wayward Children under the right conditions; slipping through the shadows under a bed or at the back of a wardrobe, tumbling down rabbit holes and into old wells, and emerging somewhere…else. But magical lands have little need for used-up miracle children. Nancy tumbled once, but now she's back. The things she's experienced…they change a person. The children under Miss West's care understand all too well. And each of them is seeking a way back to their own fantasy world. But Nancy's arrival marks a change at the Home. There's a darkness just around each corner, and when tragedy strikes, it's up to Nancy and her new-found schoolmates to get to the heart of the matter. No matter the cost."
28. Everything I Never Told You—Celeste Ng
In the first sentence, we are told that Lydia, the central character and the daughter to a Chinese father and white mother, is dead. The rest of the book looks at the family secrets, pressures, and outside events that ultimate led to Lydia's death. There's a lot of important discussion of family and race and gender here, but it's also a page turning mystery that will pull you directly into the story.
29. Evicted: Poverty and Profit in the American City—Matthew Desmond
" A Harvard sociologist examines the challenge of eviction as a formidable cause of poverty in America, revealing how millions of people are wrongly forced from their homes and reduced to cycles of extreme disadvantage that are reinforced by dysfunctional legal systems."
30. Faithful Place—Tana French
As a teenager, Frank Mackey had made plans to run away from Faithful Place with his girlfriend Rosie and start a new life over in England. But the night they were supposed to disappear together, Rosie never showed up and Frank left for England on his own, believing that Rosie had had second thoughts. He left his dysfunctional family behind and hasn't returned home in over twenty years. Now Frank is an established member of the Dublin Police Force, but when one of his family members uncovers evidence that Rosie may have been murdered the night they had planned to leave, Frank is drawn back to Faithful Place, whether he likes it or not.
31. Fullmetal Alchemist series—Hiromu Arakawa
"Alchemy: the mystical power to alter the natural world; something between magic, art and science. When two brothers, Edward and Alphonse Elric, dabbled in this power to grant their dearest wish, one of them lost an arm and a leg…and the other became nothing but a soul locked into a body of living steel. Now Edward is an agent of the government, a slave of the military-alchemical complex, using his unique powers to obey orders…even to kill. Except his powers aren't unique. The world has been ravaged by the abuse of alchemy. And in pursuit of the ultimate alchemical treasure, the Philosopher's Stone, their enemies are even more ruthless than they are…"
32. Furiously Happy: A Funny Book About Horrible Things—Jenny Lawson
Have you ever wanted to know how to make a taxidermied raccoon ride a cat, or what it's like to rent a sloth and a wallaby for your family? Jenny Lawson will tell you. And interspersed with these ridiculous stories are less-ridiculous stories of her battle with crippling depression and anxiety, and how her "furiously happy" stories have helped her move through her life.
33. Girl in Translation—Jean Kwok
"Caught between the pressure to succeed in America, her duty to their family, and her own personal desires, Kimberly Chang, an immigrant girl from Hong Kong, learns to constantly translate not just her language but herself back and forth between the worlds she straddles."
34. Girls and Sex: Navigating the Complicated New Landscape—Peggy Orenstein
"Girls and Sex presents an analysis of the new sexual landscape faced by girls in today's high schools and colleges, revealing hidden truths, hard lessons, and important possibilities in girls' modern-world sex lives."
35. Girls on Fire—Robin Wasserman
"When a popular high school athlete commits suicide amid rumors of local satanic worship in a 1990s Pennsylvania community, an unlikely friendship between a lonely misfit and a pop-culture rebel leads both to a feverish downward spiral of high risk and dangerous secrets."
36. The Good House—Tananarive Due
The Good House has been in Angela Toussaint's family for generations, but after her son tragically kills himself in the house, Angela vows never to return. Two years later, as she contemplates selling the house, her friend convinces her to visit the house one more time to make sure she really wants to sell. What Angela doesn't expect is an otherworldly nightmare with her ancestral gods as she learns the truth behind her son's death.
37. The Good Nurse: A True Story of Medicine, Madness, and Murder—Charles Graeber
In 2003, Charlie Cullen, a registered nurse from Pennsylvania, was arrested for the murders of multiple hospital patients over the course of sixteen years and nine different hospitals. Some investigators even believed that he had murdered over 300 people, potentially making him the most prolific serial killer in American history. Using police records, videotapes, and court transcripts, Charles Graeber's compiles an account of Cullen's life and crimes and paints a chilling portrait of madness, compulsion, and the political machinations of the American medical system.
38. The Hate U Give—Angie Thomas
"Inspired by the Black Lives Matter movement, Angie Thomas's searing debut about an ordinary girl in extraordinary circumstances addresses issues of racism and police violence with intelligence, heart, and unflinching honesty."
39. A Head Full of Ghosts—Paul Tremblay
The lives of the Barretts, a normal suburban New England family, are torn apart when fourteen-year-old Marjorie begins to display signs of acute schizophrenia. To her parents' despair, the doctors are unable to stop Marjorie's descent into madness. As their stable home devolves into a house of horrors, they reluctantly turn to a local Catholic priest for help. Father Wanderly suggests an exorcism; he believes the vulnerable teenager is the victim of demonic possession. He also contacts a production company that is eager to document the Barretts' plight. With John, Marjorie's father, out of work for more than a year and the medical bills looming, the family agrees to be filmed, and soon find themselves the unwitting stars of The Possession, a hit reality television show. When events in the Barrett household explode in tragedy, the show and the shocking incidents it captures become the stuff of urban legend.
40. Hex—Thomas Olde Heuvelt
The people of Black Spring have been living under a curse for hundreds of years, a curse cast by Katherine, the Black Rock Witch. The witch, whose eyes and mouth are stitched shut, still wanders through the town and enters people's houses at will, but the townspeople have been able to co-exist with her by following a few simple rules: keep track of her location through a specially designed smartphone app, accept the fact that no one will ever be able to leave town again, and never ever open her eyes. It's an uneasy compromise, but it's worked for the last several centuries, until a group of teenagers unintentionally sets in motion a horrifying chain of events that will send Black Spring back to an apocalyptic Dark Age.
41. The Hike—Drew Magary
Ben is a middle class businessman on his way to a meeting in rural Pennsylvania when he decides to take a hike in the woods behind his hotel. To say that this will become the weirdest, most frightening hike of Ben's existence is a gross understatement. Along the way, Ben encounters murderous half human/half Doberman creatures, a six-foot-tall cricket, a sarcastic foul-mouthed crab, a 30-foot giantess who makes humans fight for sport, smoke creatures, a Spanish conquistador, and flesh zombies in the darkest Alice-in-Wonderland-esque epic odyssey ever written.
42. The Hitchhiker's Guide to the Galaxy—Douglas Adams
Just before Earth is demolished to make room for a galactic freeway, Arthur Dent is pulled off the planet by his friend Ford Prefect, a researcher for the revised edition of The Hitchhiker's Guide to the Galaxy. Together, the two begin a journey through space, aided by fellow celestial travelers, including Zaphod Beeblebrox, the two-headed, three-armed president of the galaxy, and Veet Voojagig, a former graduate student obsessed with the disappearance of all the ballpoint pens he's bought over the years.
43. Homegoing—Yaa Gyasi
This knockout debut tells the alternating stories of two branches of the same family tree, going back three hundred years to 18th century Ghana. Effia is married off to an English colonial and watches as her children and grandchildren are sent overseas to England, returning to manage the British colonial efforts in Africa. Her half sister, Esi, is shipped over to America, where she and her offspring are sold into slavery. Told through alternating chapters and alternating generations, this magnificent, powerful novel manages to encompass 300 years of African and African American history in less than 400 pages.
44. I Am Malala: The Story of the Girl Who Stood Up for Education and Was Shot by the Taliban—Malala Yousafzai
"When the Taliban took control of the Swat Valley, one girl spoke out. Malala Yousafzai refused to be silenced and fought for her right to an education. On Tuesday October 9, 2012, she almost paid the ultimate price."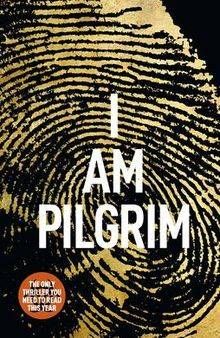 45. I Am Pilgrim—Terry Hayes
"Pilgrim is the code name for a world class and legendary secret agent. His adversary is known only as the Saracen. As a young boy, the Saracen saw his dissident father beheaded in a Saudi Arabian public square, creating a burning desire to destroy the special relationship between the US and the Kingdom. When a woman's body is found in a seedy hotel near Ground Zero, the techniques are pulled from a cult classic of forensic science that Pilgrim wrote under a pen name. In offering the NYPD assistance with the case, Pilgrim gets pulled back into the intelligence underground."
46. I Remember You—Yrsa Sigurdardottir
"In an isolated village in the Icelandic Westfjords, three friends set to work renovating a derelict house. But soon they realise they are not alone there—something wants them to leave, and it's making its presence felt. Meanwhile, in a town across the fjord, a young doctor investigating the suicide of an elderly woman discovers that she was obsessed with his vanished son. When the two stories collide the terrifying truth is uncovered."
47. Is Everyone Hanging Out Without Me? (And Other Concerns)—Mindy Kaling
In her first book, Mindy Kaling covers a wide range of topics that include her personal life, her career as a comedian, actress, and writer, and her dating disasters in a series of hilarious essays.
48. The Keeper of Lost Causes—Jussi Adler-Olsen
"Carl Mørck used to be one of Copenhagen's best homicide detectives. Then a hail of bullets destroyed the lives of two fellow cops, and Carl—who didn't draw his weapon—blames himself. So a promotion is the last thing he expects. But Department Q is a department of one, and Carl's got only a stack of Copenhagen's coldest cases for company. His colleagues snicker, but Carl may have the last laugh, because one file keeps nagging at him: a liberal politician vanished five years earlier and is presumed dead. But she isn't dead…yet."
49. Labyrinth Lost—Zoraida Cordova
Alex is a Brooklyn bruja and she has the most powerful magic out of anyone in her family. But Alex has never seen her magic as anything but a curse, so she tries to perform a spell to remove her magic and let her live a normal life. Needless to say, this does not go well. Alex's family is taken by a terrifying creature known as The Devourer as soon as she tries to rid herself of her magic, and now Alex must journey through Los Lagos, a dark and uncertain land between reality and the spirit world, to rescue them.
50. Look Who's Back—Timur Vermes
"He's back. Berlin, Summer 2011. Adolf Hitler wakes up on a patch of ground, alive and well. Things have changed—no Eva Braun, no Nazi party, no war. Hitler barely recognizes his beloved Fatherland, filled with immigrants and run by a woman. People certainly recognize him, albeit as a flawless impersonator who refuses to break character. The unthinkable, the inevitable happens, and the ranting Hitler goes viral, becomes a Youtube star, gets his own T.V. show, and people begin to listen. But the Führer has another programme with even greater ambition—to set the country he finds a shambles back to rights. A satirical look at the cult of personality in modern media culture."
51. Lumberjanes, Vol 1: Beware the Kitten Holy—Noelle Stevenson
A delightful all ages comic that's part Girl Scouts, part girl power, part hipster yetis, and wonderfully inclusive.
52. The Magpie Lord—K.J. Charles
"Exiled to China for twenty years, Lucien Vaudrey never planned to return to England. But with the mysterious deaths of his father and brother, it seems the new Lord Crane has inherited an earldom. He's also inherited his family's enemies. He needs magical assistance, fast. Magician Stephen Day has good reason to hate Crane's family. Unfortunately, it's his job to deal with supernatural threats. Besides, the earl is unlike any aristocrat he's ever met, with the tattoos, the attitude…and the way Crane seems determined to get him into bed. That's definitely unusual. Soon Stephen is falling hard for the worst possible man, at the worst possible time. But Crane's dangerous appeal isn't the only thing rendering Stephen powerless. Evil pervades the house, a web of plots is closing round Crane, and if Stephen can't find a way through it—they're both going to die."
53. March, Book 1—John Lewis
The first part of a biographical graphic novel trilogy of Congressman and civil rights leader John Lewis.
54. The Martian—Andy Weir
Mark Watney is an American astronaut whose crew mistakenly left him on Mars, believing him to be dead. Now he must face the very real problem of trying to survive on Mars for the next manned crew to arrive…four years in the future.
55. Missoula: Rape and the Justice System in a College Town—Jon Krakauer
Jon Krakauer records the experiences of several female college students at the University of Montana and their experiences with rape, the emotional aftermath, the treatment (or mistreatment) of their cases by the school & the justice department, and the community backlash against them when they spoke out about their ordeals.
56. Modern Romance—Aziz Ansari & Eric Klinenberg
Aziz Ansari, one of the biggest names in stand-up comedy today, teams up with a New York University sociologist to explore the concept of dating, romance, and relationships in the modern world. Aziz talks about these topics a lot in his stand-up, but here he takes a fascinating and more academic look at things like how technology shapes our relationships, and how dating and courtship has changed over the years.
57. Mother, Mother—Koren Zailckas
Mother, Mother centers around Josephine Hurst, mother to three children and wife to a brilliant tech guru. On the outside, they look perfect. But on the inside, they are falling apart as Josephine manipulates each member of the family to suit her needs and present a flawless face to the outside world. This is a chilling psychological portrait of a poisonous, narcissistic mother and the lengths she will go to in order to get what she wants.
58. A Mother's Reckoning: Living in the Aftermath of Tragedy —Sue Klebold
"The mother of one of the two shooters at Columbine High School draws on personal recollections, journal entries, and video recordings to piece together what led to her son's unpredicted breakdown and share insights into how other families might recognize warning signs."
59. The Mothers—Brit Bennett
As a seventeen-year-old, Nadia Turner takes up with Luke Sheppard, the local pastor's son. What begins as a casual relationship turns into something far more serious when Nadia realizes that she's pregnant. When Nadia decides to keep the pregnancy a secret, her choices will reverberate throughout her adult life, as well as through the lives of Luke and her best friend, Audrey. This lyrical debut novel is a mesmerizing look at community, secrets, and the repercussions of our actions.
60. Mothers, Tell Your Daughters—Bonnie Jo Campbell
A collection of short stories featuring a cast of strong, flawed women and the complex relationships in their lives.
61. Mr. Penumbra's 24-Hour Bookstore—Robin Sloan
"After a layoff during the Great Recession sidelines his tech career, Clay Jannon takes a job at the titular bookstore in San Francisco, and soon realizes that the establishment is a facade for a strange secret."
62. Ms. Marvel, Vol. 1: No Normal—G. Willow Wilson & Adrian Alphona
"Kamala Khan is an ordinary girl from Jersey City—until she's suddenly empowered with extraordinary gifts. But who truly is the new Ms. Marvel? Teenager? Muslim? Inhuman? Find out as she takes the Marvel Universe by storm! When Kamala discovers the dangers of her newfound powers, she unlocks a secret behind them, as well. Is Kamala ready to wield these immense new gifts? Or will the weight of the legacy before her be too much to bear? Kamala has no idea, either. But she's comin' for you, Jersey!" —Forbidden Planet
63. My Age of Anxiety: Fear, Hope, Dread, and the Search for Peace of Mind—Scott Stossel
"The author recounts his lifelong battle with anxiety, showing the many manifestations of the disorder as well as the countless treatments that have been developed to counteract it, and provides a history of the efforts to understand this common form of mental illness."
64. My Sister Rosa—Justine Larbalestier
"When his father's business takes the family to New York City, a seventeen-year-old Australian boy must balance his desire to protect his ten-year-old sister, a diagnosable psychopath, from the world with the desperate need to protect the world from her."
65. The Night Circus—Erin Morganstern
The Night Circus is a magical circus that appears after dark in places all over the world. At the heart of this circus is a contest between two young magicians, Celia and Marco, who have been trained to compete against each other since childhood. The two start to fall in love, not realizing that this competition is a duel to the death.
66. Night Film—Marisha Pessl
Scott McGrath, a publicly ridiculed journalist, sets out to revive his reputation by investigating an enigmatic horror film director with a large cult following named Stanislas Cordova. It was his previous investigation of this director that tarnished his image, but now Scott thinks he has a story that will reveal dark secrets about the director, his films, and his family. The novel combines horror with a hard-boiled mystery and expertly blurs the lines between fiction and reality.
67. Old Man's War—John Scalzi
In this version of the future, citizens are allowed to enlist in the interstellar army on their seventy-fifth birthday, tempted by the promise of restored health and restored youth. John Perry enlists, and gets caught in a whirlwind of training, new acquaintances, military combat, alien interactions, and interplanetary battles.
68. One Hundred Years of Solitude—Gabriel Garcia Marquez
"The story of the rise and fall, birth and death of a mythical town of Macondo through the history of the Buendia family."
69. Otherbound—Corinne Duyvis
"A seventeen-year-old boy finds that every time he closes his eyes, he's drawn into the body of a mute servant girl from another world—a world that's growing increasingly more dangerous, and where many things are not as they seem."
70. Out of Darkness—Ashley Hope Perez
"Loosely based on a school explosion that took place in New London, Texas in 1937, this is the story of two teenagers: Naomi, who is Mexican, and Wash, who is black, and their dealings with race, segregation, love, and the forces that destroy people."
71. Paleofantasy: What Evolution Really Tells Us about Sex, Diet, and How We Live—Marleen Zuk
"We evolved to eat berries rather than bagels, to live in mud huts rather than condos, to sprint barefoot rather than play football—or did we? Are our bodies and brains truly at odds with modern life? Although it may seem as though we have barely had time to shed our hunter-gatherer legacy, biologist Marlene Zuk reveals that the story is not so simple. Popular theories about how our ancestors lived—and why we should emulate them—are often based on speculation, not scientific evidence. Armed with a razor-sharp wit and brilliant, eye-opening research, Zuk takes us to the cutting edge of biology to show that evolution can work much faster than was previously realized, meaning that we are not biologically the same as our caveman ancestors"
72. Ready Player One—Ernest Cline
"At once wildly original and stuffed with irresistible nostalgia, Ready Player One is a spectacularly genre-busting, ambitious, and charming debut—part quest novel, part love story, and part virtual space opera set in a universe where spell-slinging mages battle giant Japanese robots, entire planets are inspired by Blade Runner, and flying DeLoreans achieve light speed."
73. The Round House—Louise Erdrich
A violent attack on a Native American reservation in North Dakota leaves a woman speechless and traumatized, while her thirteen-year-old son, Joe, is thrust into a frightening adult world that he is not prepared for. As Joe's father struggles with the reservation's judicial system, Joe becomes increasingly frustrated and sets out with a group of friends to seek answers on his own.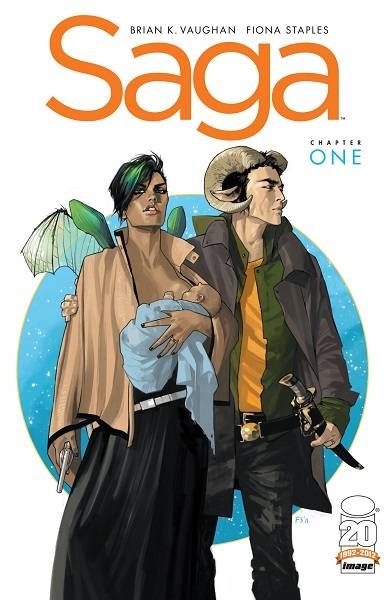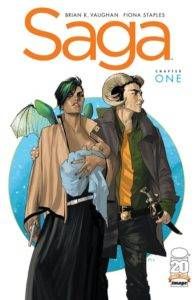 74. Saga, Vol. 1—Brian K. Vaughan
"When two soldiers from opposite sides of a never-ending galactic war fall in love, they risk everything to bring a fragile new life into a dangerous old universe. Fantasy and science fiction are wed like never before in this sexy, subversive drama for adults."
75. Saint Mazie—Jami Attenberg
"Meet Mazie Phillips: big-hearted and bawdy, she's the truth-telling proprietress of The Venice, the famed New York City movie theater. It's the Jazz Age and Mazie never turns down a night on the town. But her high spirits mask a childhood rooted in poverty, and her diary, always close at hand, holds her dearest secrets. When the Great Depression hits, Mazie's life is on the brink of transformation. Addicts and bums roam the Bowery; homelessness is rampant. When she opens the doors of The Venice to those in need, this ticket-taking, fun-time girl becomes the beating heart of the Lower East Side, and in defining one neighborhood helps define the city."
76. Scream: Chilling Adventures in the Science of Fear—Margee Kerr
If you're a fan of horror fiction or thrill-seeking, you may have found yourself wondering why certain people enjoy scaring themselves. What is it about our natures that compels us to address our fears face-to-face, or seek out death-defying activities? Margee Kerr, a sociologist who helps run one of the most popular haunted houses in Pittsburgh, decided to find answers to these questions. Using herself as a test subject, Margee traveled around the world to experience the world's most extreme roller coasters, haunted locations, and dangerous activities to find out why people are actively seeking out these experiences. In the course of her research, she dangled off the edge of a skyscraper in Toronto, sat alone in the Aokigahara Forest of Japan where hundreds of people commit suicide every year, and visited haunted house attractions around the world to understand what is fear, why we need it, and how fear can be harnessed in a positive way.
77. Sex on the Moon: The Amazing Story Behind the Most Audacious Heist in History—Ben Mezrich
"In 2002, NASA fellow Thad Roberts hatched the most daring heist ever conceived: steal NASA's precious moon rocks. With the help of his girlfriend and another female cohort, both NASA interns, Roberts successfully stole the rocks. However, selling the invaluable stones proved to be Roberts' downfall."
78. Shadowshaper—Daniel José Older
Sierra Santiago thinks she's in for a typical Brooklyn summer, but when she starts seeing graffiti murals start to weep in Bed-Stuy, she realizes something strange is going on. A supernatural order known as the Shadowshapers has operated in New York City for generations, and Sierra is linked to them through her grandfather. But someone has turned the order's magic against them and Sierra must harness her own powers and dodge an army of supernatural creatures in order to save her family.
79. Sharp Objects—Gillian Flynn
Chicago journalist Camille Preaker is sent on assignment to her Missouri hometown to cover the horrific murders of two preteen girls, but in the process, she must come to terms with the secrets buried within her dysfunctional family.
80. The Shining Girls—Lauren Beukes
In Depression-era Chicago, Harper Curtis stumbles upon the House, which opens doors into Chicago's past and future, and urges Harper to kill a number of women known as the "shining girls." Harper doesn't understand why, but he follows the house's orders, viciously slaying women and jumping back and forth through time, making him the most impossible serial killer to find. Until Kirby, that is. Kirby was never supposed to survive Harper's attack in the 1980's, but she fought back, and in the early 1990's, she's teamed up with a Chicago sports journalist to find out who tried to murder her, and why.
81. Shrill: Notes From a Loud Woman—Lindy West
"West has rocked readers in work published everywhere from The Guardian to GQ to This American Life. She is a catalyst for a national conversation in a world where not all stories are created equal and not every body is treated with equal respect. Shrill is comprised of a series of essays that bravely shares her life, including her transition from quiet to feminist-out-loud, coming of age in a popular culture that is hostile to women (especially fat, funny women) and how keeping quiet is not an option for any of us."
82. Slade House—David Mitchell
Every nine years, Slade House appears in a little London alleyway, and every nine years, someone disappears into the house, never to be seen again. The story is told from the perspective of a different person who has been summoned to the house, and slowly the separate plot lines weave together to create a creepy and psychological haunted house story, like an off-kilter version of The Haunting of Hill House.
83. Sorcerer to the Crown—Zen Cho
Former slave Zacharias Wythe has just been appointed the new Sorcerer Royale of England, against much political and social backlash. One of the most urgent problems on Zacharias' agenda is the issue of England's dwindling supply of magic, which has been linked to strained relations between England and the Faerie realm. As Zacharias sets out to negotiate with the Faeries, he encounters Prunella Gentlewoman, an immensely powerful witch at odds with England's law that forbids women from using their magic.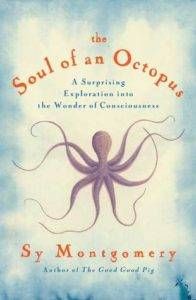 84. The Soul of an Octopus: A Surprising Exploration into the Wonder of Consciousness—Sy Montgomery
What begins as an in-depth journalistic examination of a fascinating and mysterious animal becomes a meditation on intelligence, consciousness, and awareness as Sy Montgomery learns how the octopus practices problem solving and expresses personality traits that have been heretofore unexamined.
85. Stiff: The Curious Lives of Human Cadavers—Mary Roach
Using her investigative reporter skills, Mary Roach looks at the fascinating and slightly disgusting history of human cadavers—how they've been used throughout history, how they're used today, and what sorts of medical advances have been made possible through cadaver research. Each chapter is split into different topics, including "Life After Death: On Human Decay and What Can Be Done About It," "Holy Cadaver: The Crucifixion Experiments," and "Eat Me: Medicinal Cannibalism and the Case of the Human Dumplings," and you'll feel like you're learning something new on every page. The writing is laugh out loud hilarious, but be warned: this is not a book you'll want to read while you're eating!
86. Summer in Europe—Marilyn Brant
"On her thirtieth birthday, Gwendolyn Reese receives an unexpected present from her widowed Aunt Bea: a grand tour of Europe in the company of Bea's Sudoku and Mahjongg Club. The prospect isn't entirely appealing. But when the gift she is expecting—an engagement ring from her boyfriend—doesn't materialize, Gwen decides to go."
87. The Sun is Also a Star—Nicola Yoon
Natasha has lived in New York City for 10 years, but now her family is being deported back to Jamaica after her father was arrested for drunk driving. Daniel is on his way to an interview at Yale at the insistence of his parents, who emigrated from South Korea and are adamant that he become a doctor. But the universe may have other plans for the two of them, as they meet for the first time and fall in love instantly.
88. The Sweetness at the Bottom of the Pie—Alan Bradley
Eleven-year-old Flavia de Luce finds herself at the heart of a mystery when a man is murdered on the grounds of her family's estate and her father becomes the main suspect. But the criminal is surely no match for the young, quick-witted chemist with a penchant for poisons.
89. The Terrible and Wonderful Reasons Why I Run Long Distances—Matthew Inman
"From the New York Times best-selling author Matthew Inman, aka "The Oatmeal," comes this collection of comics and stories about running, eating, napping, and one cartoonist's reasons for running across mountains until his toenails fall off."
90. This is Where It Ends—Marieke Nijkamp
At 10:00, the principal of Opportunity High School finishes her speech welcoming the students to a new semester. At 10:02, the students start to file out of the auditorium. 10:03, the doors won't open. 10:05, a boy enters the auditorium and starts shooting. The entire story takes place over the course of 54 minutes, and is told from the perspective of 4 different students who are in different places around the school when the shooting begins.
91. A Thousand Splendid Suns—Khaled Hosseini
"Born a generation apart and with very different ideas about love and family, Mariam and Laila are two women brought jarringly together by war, by loss and by fate. As they endure the ever escalating dangers around them—in their home as well as in the streets of Kabul—they come to form a bond that makes them both sisters and mother-daughter to each other, and that will ultimately alter the course not just of their own lives but of the next generation. With heart-wrenching power and suspense, Hosseini shows how a woman's love for her family can move her to shocking and heroic acts of self-sacrifice, and that in the end it is love, or even the memory of love, that is often the key to survival."
92. Tiny Pretty Things—Sona Charaipotra & Dhonielle Clayton
It's Black Swan meets Pretty Little Liars in this addicting, suspenseful teen drama about a prestigious ballet school in New York City and the students trying to make their mark on the ballet world at any cost.
93. The Troop—Nick Cutter
Five boys and their scout leader go camping in the remote woods of Prince Edward Island. What they don't know is that their idyllic weekend retreat will become a grotesque nightmare when a sick man infected with a genetically mutated tapeworm stumbles onto their camp. It's Cabin Fever meets Lord of the Flies, and it's one hell of a terrifying book.
94. Under the Udala Trees—Chinelo Okparanta
"A young Nigerian girl, displaced during their civil war, begins a powerful love affair with another refugee girl from a different ethnic community until the pair are discovered and must learn the cost of living a lie amidst taboos and prejudices."
95. The Underground Girls of Kabul—Jenny Nordberg
"An award-winning foreign correspondent who contributed to a Pulitzer Prize-winning New York Times series reveals the secret Afghan custom of disguising girls as boys to improve their prospects, discussing its political and social significance as well as the experiences of its practitioners."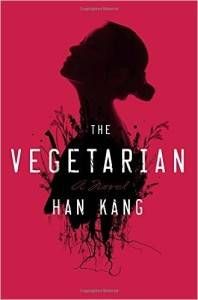 96. The Vegetarian—Han Kang
"Before the nightmares began, Yeong-hye and her husband lived an ordinary, controlled life. But the dreams—invasive images of blood and brutality—torture her, driving Yeong-hye to purge her mind and renounce eating meat altogether. It's a small act of independence, but it interrupts her marriage and sets into motion an increasingly grotesque chain of events at home. As her husband, her brother-in-law, and her sister each fight to reassert their control, Yeong-hye obsessively defends the choice that's become sacred to her. Soon their attempts turn desperate, subjecting first her mind, then her body, to ever more intrusive and perverse violations, sending Yeong-hye spiraling into a dangerous, bizarre estrangement, not only from those closest to her but also from herself."
97. Weird Things Customers Say in Bookshops—Jen Campbell
Think working in a book store is boring? Think again. Jen Campbell has collected some of the most ridiculous questions book sellers have had to answer, like "Do you sell bedsheets?" and "Do your Elvis books come with a life-sized cutout?" Read this book, and then thank your local book seller for their tireless patience.
98. You Can't Touch My Hair (And Other Things I Still Have to Explain)—Phoebe Robinson
"A hilarious and affecting essay collection about race, gender, and pop culture from celebrated stand-up comedian and WNYC podcaster Phoebe Robinson."
99. You Couldn't Ignore Me If You Tried: The Brat Pack, John Hughes, and Their Impact on a Generation—Susannah Gora
Susannah Gora chronicles the history of the 80's teen movie, beginning with Sixteen Candles and ending with Say Anything. But this isn't just a collection of facts from the Brat Pack days—it's an examination of how these movies impacted pop culture and why they still resonate with viewers today.
100. Zen Pencils: Cartoon Quotes from Inspirational Folks—Gavin Aung Than
"Zen Pencils is an exciting and unique new comic form that takes inspirational and famous quotations and adapts them into graphic stories. From icons like Confucius, Marie Curie, and Henry David Thoreau, to Presidents Theodore Roosevelt and Calvin Coolidge, to contemporary notables like Ira Glass, Neil deGrasse Tyson, and Neil Gaiman—their words are turned into sometimes heartwarming, sometimes sobering stories by cartoonist Gavin Aung Than."
Find even more of our 100 must-read lists here. (Because your TBR already hates you.)
Save