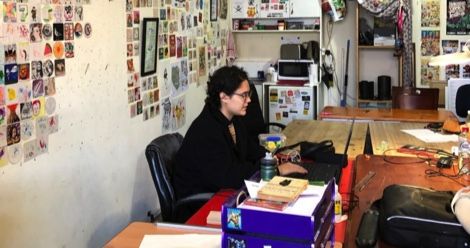 Melbourne, in Victoria, Australia, is a great literary city. It's got bookish bars, charming cafe-filled public libraries, abundant little free libraries, and book-related events galore.
It also has unique places like Squishface, a comic studio in the Melbourne suburb of Brunswick. Squishface is a combination of co-working space, comic shop, event space, and publisher ― all crammed into a medium-sized room. The cartoonists' work is displayed and sold nearest the window, with desks and the all-important tea-making facilities further back.
It's a friendly place, where you can have a chat with the artists, browse their business cards and publications, or be gently voyeuristic by watching them at work. There are welcoming signs encouraging visitors in, and the studio also hosts open drawing sessions once a month, in the evening. Squishface also produces a free zine series called Squishzine Brunstown, which affectionately mocks the residents of the very happening neighborhood Brunswick.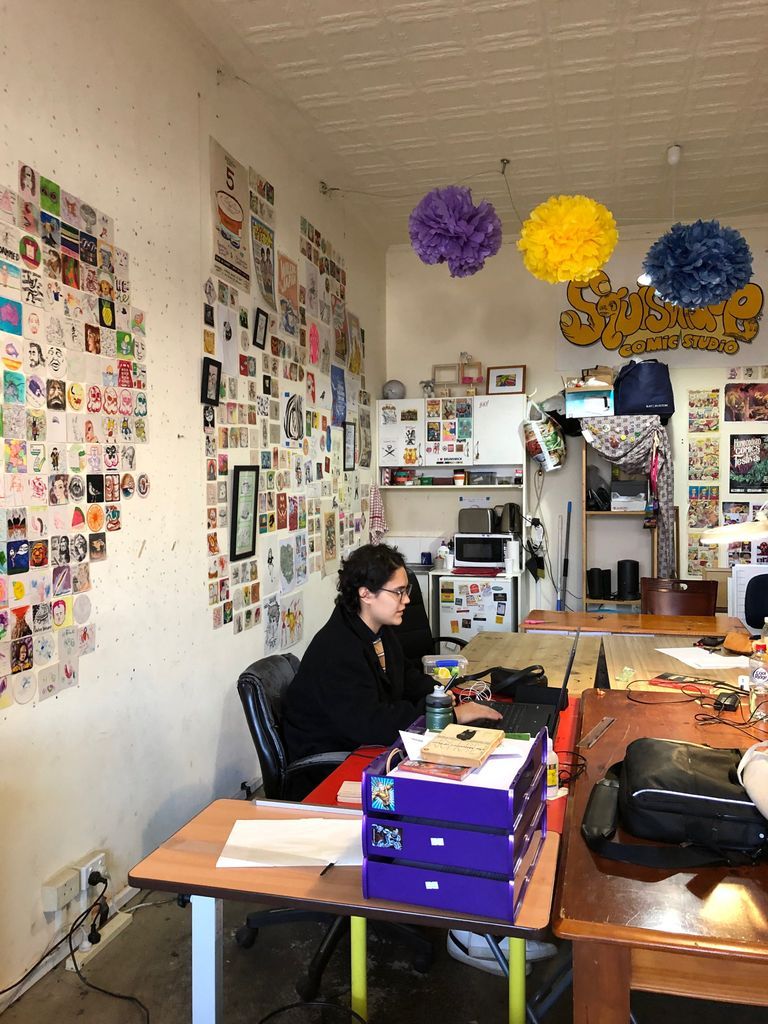 The whole arrangement feels like a win-win. Clients can check out artists' work for possible commissions (including on-the-spot caricatures). Artists can interact with members of the public (without it being too intrusive).
And, as ever in Melbourne, there are loads of cozy cafes and public benches nearby to curl up with some recently purchased comics. Also, a 30-minute walk away is CERES, a sprawling community garden and conservation center that's an ideal place to squish your face into a comic for an afternoon.