Nonfiction
Spring Cleaning: 3 Books to Help You Organize and Declutter Your Stuff
This content contains affiliate links. When you buy through these links, we may earn an affiliate commission.
Well spring is upon us (finally!) and now is a great time to do a good spring clear out. Get rid of those winter cobwebs and invite in a new season. It doesn't have to be spring in order to do a bit of spring cleaning, of course – anytime is a good time to declutter, get rid of excess stuff, and get organized.
So here are three good books to help you clear out your space and get your stuff in order.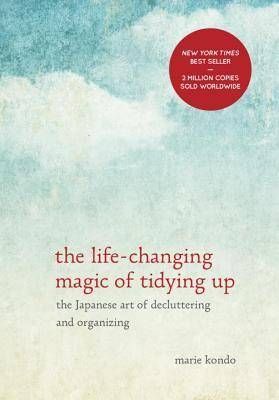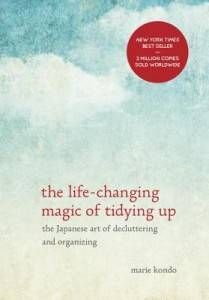 The Life-Changing Magic of Tidying Up: The Japanese Art of Decluttering and Organizing by Marie Kondo, translated from the Japanese by Cathy Hirano
I just finished reading this one for the first time, and while it has some seriously goofy moments (of the "say thank you to your clothes for all their hard work" variety), it also left me massively inspired to declutter my stuff.
This book has become a wild bestseller in Japan, Germany, the UK, and now the States, selling more than 2 million copies- and I can see why. I've read a fair amount of cleaning/simplifying/organizing books, and I'd say the advice in this book is golden. I'm putting this book to the test right now, working through all my stuff in the order she suggests – clothes first, then books, etcetera…
Marie Kondo is especially strong on the actual process of decluttering. While a lot of books on this topic seems to boil down to "get rid of stuff you don't use" or "get rid of stuff you don't like" (which is good advice, I guess, but not especially practical), Marie Kondo has a very particular system for how to process your junk so that you end up with only the best left over at the end. That can be the most overwhelming part – we want to get organized, but we just don't know how to get there. Her specific instructions are helpful.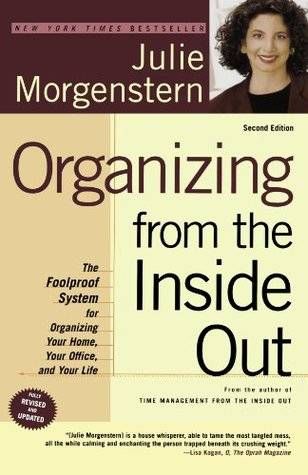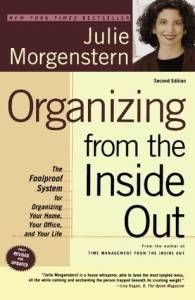 Organizing from the Inside Out: The Foolproof System for Organizing Your Home, Your Office, and Your Life by Julie Morgenstern
My favorite idea from this book is the Kindergarten Method of Organizing – I've used it in every home I've had for years.
Basically, think of the way a Kindergarten classroom is set up in individual stations – a table for coloring, a reading corner, etcetera. Everything you need for each activity is located at it's station.
Julie Morgenstern suggests organizing your house with that in mind – why have your baking stuff spread all over your kitchen and pantry, when you can keep it all in one spot in one cupboard? It sounds pretty basic, but once you start paying attention you'll usually find that everything in your house or apartment is relatively scattered.
I even keep a little beverage station now – mugs, tea, coffee, teaspoons – all in one spot in the kitchen so I can easily grab them in my half-awake, pre-caffeinated morning stupor.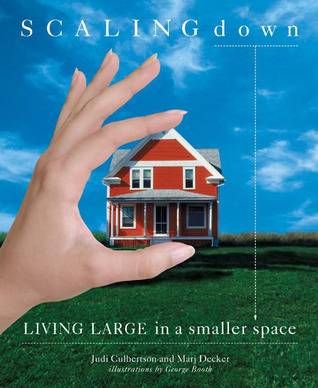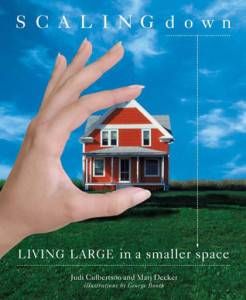 Scaling Down: Living Large in a Smaller Space by Judi Culbertson and Marj Decker
I saved my personal favorite for last, here. The first time I read this book, it inspired a massive clear out. I donated big black garbage bags full of old clothes and stuff I never used anymore… I could hardly believe how much junk I had just lying around. I don't even remember what was in all those bags anymore, and I definitely don't miss any of it. Life with a bit less stuff is so much lighter.
This unassuming little book is so good on WHY we hang on to things, HOW to process stuff and let go, and WHAT we want to actually have left over at the end.
I highly recommend reading any one of these three organizing books and setting aside some time to declutter your stuff. I'm always surprised by what a difference a freshly cleared out space can have on my life.
Happy reading and spring cleaning!
____________________
Check out the sci-fi collection at the Book Riot Store!