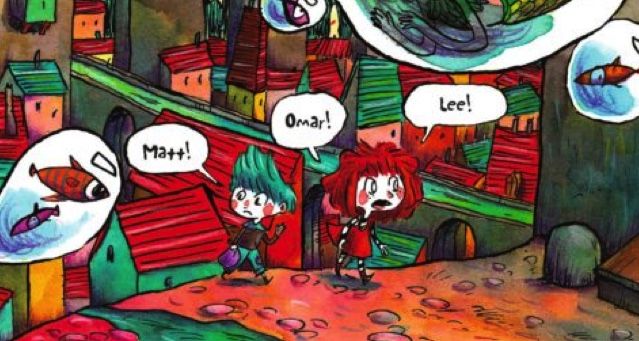 Children's
Spotlight On: Random House Graphic Comics For Kids and Teens
This content contains affiliate links. When you buy through these links, we may earn an affiliate commission.
Scholastic Graphix, an imprint under which the famed children's publisher began putting out kids' graphic novels, launched in 2005 with Jeff Smith's Bone: Out of Boneville. Since then, Graphix has given kids the wonderful gifts of Amulet, The Dragonet Prophesy, Raina Telgemeir's stories about the rough moments in growing up, Dog Man, and a slew of others.
This year, several other major (and minor, and indie) publishers are launching imprints set to bring tales of wonder and adventure aimed to middle grade and young adult readers in graphic novel format. One of 2020's first releases from a new imprint, Johan Troïanowski's The Runaway Princess, drops January 21 from Random House Graphic.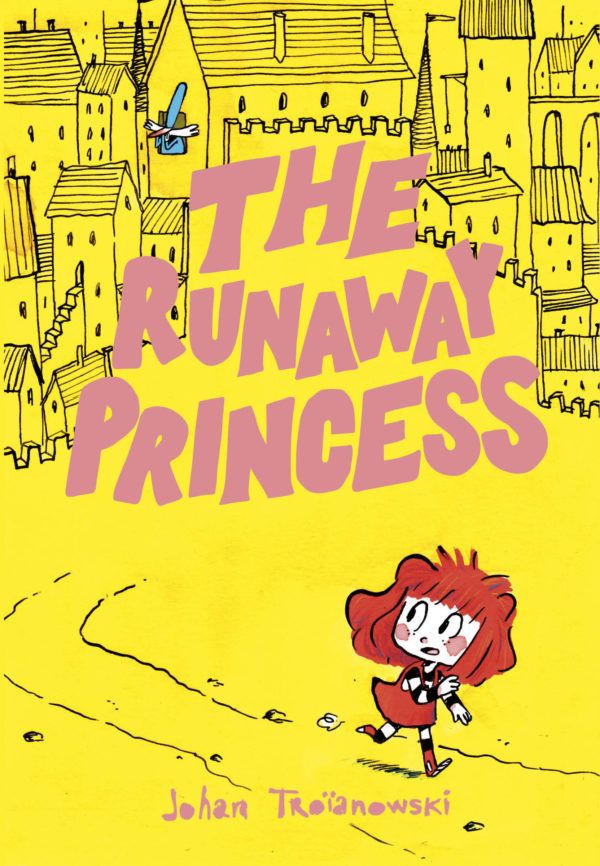 Random House Graphic's mission is to publish, "… graphic novels for kids and teens of every age and interest, fiction and nonfiction… committed to championing the creativity and diversity of our authors…" The Runaway Princess contains three different stories ('The Princess Runs Away [and makes some friends],' 'The Princess Runs Away Again [by accident this time], and 'The Princess Tries to Stay in One Place [but the weather doesn't cooperate],') about Princess Robin. An independent and determined young lady, Robin has no intention of missing the Aquatic Carnival because etiquette class is scheduled at the same time, nor ducking into the secret passage in the palace gardens because she ends up separated from her friends. To Robin, the destination is important but the journey can be equally as fascinating, especially when there's a forest to play in, underground tunnels to explore, and pirates to thwart.
And when the Queen isn't around to remind you to follow the boring, old princess rules.
Says Traïanowski of his protagonist: "Robin is a girl with moxie! She doesn't let anyone tell her what to do – she's curious, generous, and adventurous. She's a modern princess. In creating Robin, I was inspired by awesome girls in books and movies, like Astrid Lindgren's Pippi Longstockings, Lewis Carroll's Alice, Miette in the movie The City of Lost Children (Robin's red dress is a lot like hers!), and Mathilda in the movie Leon: The Professional."
Though Troïanowski says writing is his favorite part of the graphic novel creative process, the art in The Runaway Princess, which is also his work, is is delightful: bold and bright, with the titular character having distinctive red hair and a dress to match. The creatures she meets are otherworldly but not frighting, and the magical components of the story are, well, magical. It's also an artistic style that will serve to encourage budding artists to try their hands at creating their own comics with interesting shapes and contrasting colors and keep readers coming back to explore and find new things in each image.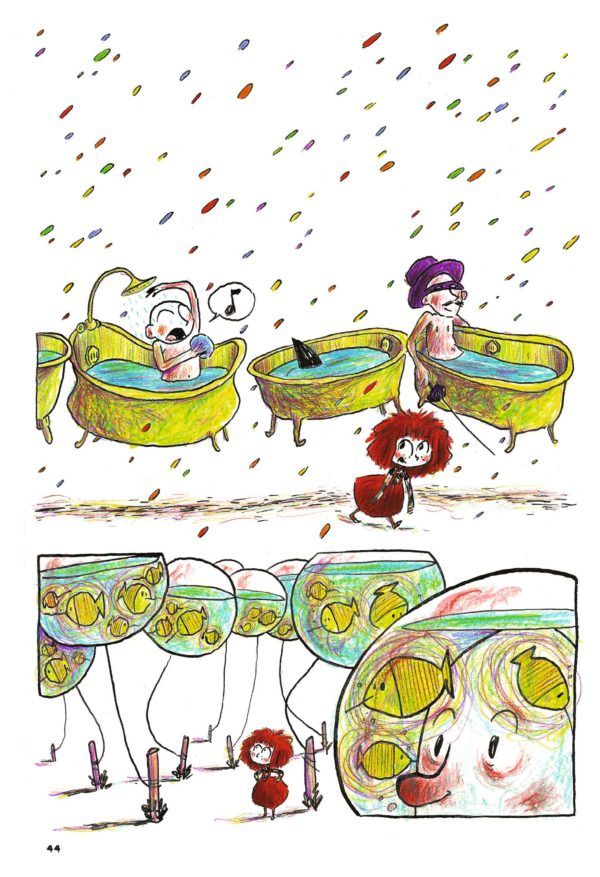 One of the features of The Runaway Princess that sets it apart from many other graphic novels, and makes it an excellent choice for RHG's debut, are the ways in which Troïanwoski has made words and images on a page interactive. Typically, in comics or graphic novels, this would mean breaking the fourth wall (when a character "turns to the audience" and engages with them. A good example of fourth wall breaking would be a character like Deadpool, who has even been known to actually lean out of a delineated frame to have a chat). Robin is far too busy to talk to us, but she and her friends to come up against some challenges on their adventures and, in the same way Hervé Tullet engages very young children in books like Press Here and Mix It Up, Troïanowski engages his middle grade readers in Robin's adventures.
They're asked to recognize a pattern to help the characters cross a lake, to use their recall skills to assist the Queen in finding Robin, to complete connect the dot puzzles that allow the characters to make new discoveries, and forge a bond between the story and the reader. All kids like to see themselves in what they're reading, or what's being read to them, and taking part in the events of the book brings a story to life in a special and memorable way.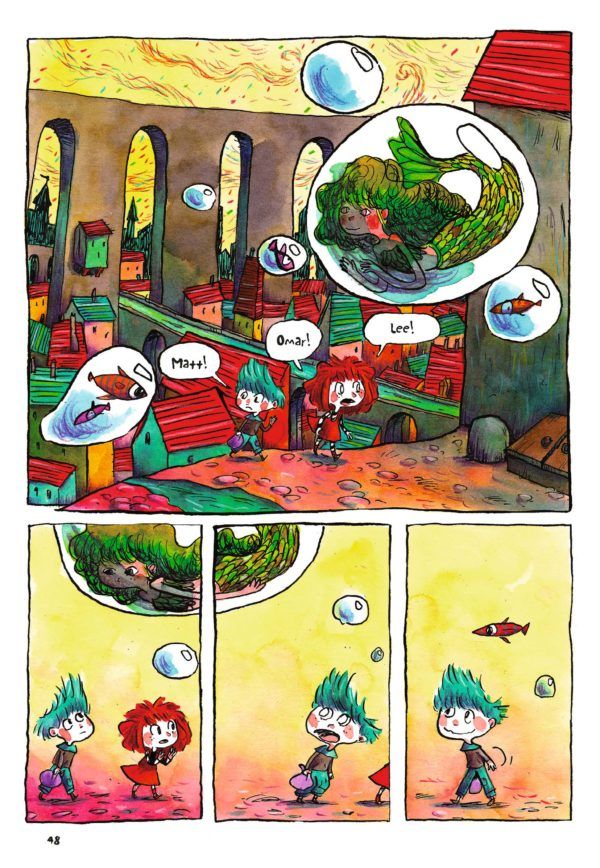 Random House Graphic plans to release a little bit of everything this year, from fantasy to family drama, from magic to every day mayhem. The age range for the line is young reader (Bug Boys) to young adult (Witchlight) with what will certainly be a fair bit of cross-over territory in between. Some of the authors and artists are experienced and well-known in the kid lit and/or comics fields, while others are new to children's graphic novels and have exciting new takes and techniques to offer.
Random House has a long history with children's literature and it's exciting to see them delve into graphic novels, especially with the ongoing argument as to whether or not graphic novels count as books (hint: they do). They more publishers who throw hats into the ring (slide books onto the shelf?), the less momentum the arguments against including graphic novels in school libraries and classrooms have. And that's good for everyone who has ever loved a book.