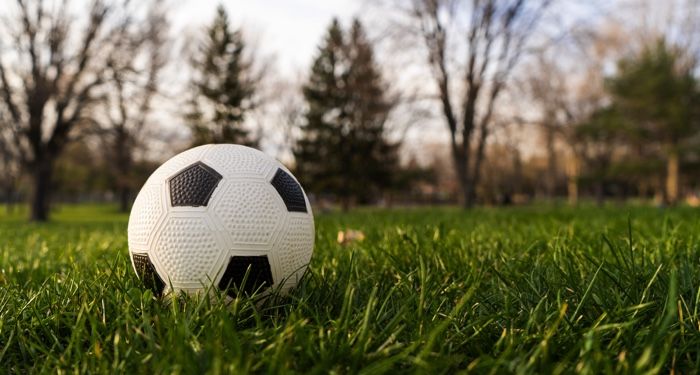 Lists
20 Must-Read Sports Romances To Win Your Heart
This content contains affiliate links. When you buy through these links, we may earn an affiliate commission.
I'm writing this on the day Rafael Nadal won his 13th Roland Garros final. I'm amazed by this man, but also by his ability to continue to be at the top of his game after so many years on tour. That's the main reason that sports enchant me: athletes giving it their all in each and every game they play. These next must-read sports romances feature players who have worked so hard to be the best at their sport while also giving us a beautiful love story at their center.
My love story with sports romance took a dive a few years ago. I've always loved them and enjoyed them, but at one point in my reading life, I realized that sports romances were being whitewashed immensely. Ten months ago, Jess Pryde wrote a piece on sports romances that aren't steeped in white supremacy culture, and if you haven't read it, you should. When 70 percent of the NFL are players of color, reading sports romance book series where the majority of the players are white is very unrealistic.
Since then, I definitely think we've seeing a change in published books that feature players of color, and in how many books are written by authors of color. Though not nearly enough as I would like, it's a good change from what we had years before. Let me support these books! I want to keep getting excited alongside the protagonists, whether they are achieving a dream of winning a championship or telling their love interest how much they love them (finally!).
One more thing to comment is that there is also a lack of queer sports romance books, though we've seen some growth in these past few years. Our own Rioter, CJ Connor, wrote this article with some great recs! Make sure to also check out books like So Forward by Mina V. Esguerra, Fire On the Ice by Tamsen Parker, and Off Pitch by Brianna Kienitz. (Note: they all feature women athletes too! We don't get a lot of those either, sadly.)
Must-Read Soccer Romance Books
Football Romance Books
Hockey Romance Books
Basketball Romance Books
Baseball Romance Books
Other Sport Romances
---
If you're looking for more sports romances, look no further!