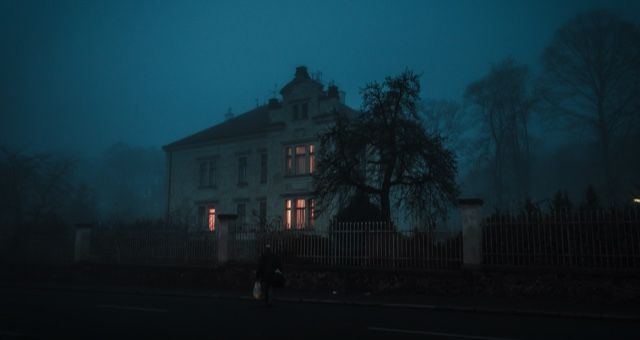 Lists
14 of the Best Spooky Reads to Close Out Autumn
This content contains affiliate links. When you buy through these links, we may earn an affiliate commission.
Late fall is the perfect time for cozying up with a steaming drink and a spooky novel. These creepy, compulsively readable books out this year will take care of any leftover post-Halloween blues. While 2019 was a good year for horror novels, I wish more publishers would seek to publish books on the genre from inclusive and diverse writers.
The Grip of It is one of the best horror books I have read recently so I was eagerly anticipating Jemc's short story collection. In these unnerving tales, she cleverly mines ordinary lives for disconcerting, eerie details. This one's a must read for fans of horror.
The Need by Helen Phillips
One of the most disquieting novels I have read this year, The Need is a mind-bending sci-fi thriller which depicts a profoundly layered portrait of the vulnerabilities of motherhood. If you like psychologically complex stories, you need this on your TBR pile.
Emma is hitchhiking across the U.S. when a series of unfortunate events lead her to a chance encounter with Earl, a strange little boy in a tinfoil mask. Reading this novel is like taking an adrenaline pumping rollercoaster ride which is at once thrilling yet terrifying.
A deliciously dark collection of contemporary feminist stories from a writer who has been compared to Angela Carter. These compelling stories cover a wide range from dark fairy tales to chilling ghost stories.
Fans of mythology would enjoy this feminist retelling of old myths in 30 short stories. This audacious collection addresses relevant themes of the #MeToo era in a way that is engaging and thought provoking.
Ghoster by Jason Arnopp (Orbit)
Writer of my favorite cult horror hit The Last Days of Jack Sparks is back with another creepy thriller about our social media obsession. Bleakly comic and utterly bonkers, this compulsively readable novel is perfect for chilly nights.
This is a clever contemporary retelling of Daphne Du Maurier's Rebecca, set in the glitzy world of the New York Hamptons. A tightly plotted thriller that will keep you hooked till the very end.
No horror books list is complete without the mention of the prolific Stephen King. X-Men meets Stranger Things in his latest novel. The Institute is a covert organisation that incarcerates children with special psychic powers. King's fans will relish this crackling thriller.
This fantastic collection combines 50 tales of witches from around the world. Featuring a gorgeous hardback, this bewitching book includes folklore and myths from far-flung places like the Caribbean, Armenia, and Portugal.
This stunning designer hardback, now reissued with a new introduction by Kelly Link, is a must-have for fans of gothic fiction.In these powerfully scary stories, Edith Wharton evokes moods of disquiet and darkness within her own era.
Mistletoe by Alison Littlewood
A Christmas ghost story which sensitively deals with grief and loss. This is a perfect spooky book to snuggle up with on a frosty night.
Kate Keeling leaves all she knows and moves to Haverscroft House in an attempt to salvage her marriage and guard her family against harm. Little does she know that Haverscroft is guarding long-buried secrets of its own. This book combines an atmospheric contemporary ghost story with suspenseful family drama.
Billed as The Crucible meets The Craft , this claustrophobic thriller is about a tightly-knit cult on an isolated island called Lark. Mayhew combines basic elements of gothic fiction including witchcraft and the conflict between Christian and pagan religions.
This dark coming-of-age story is set in pre-modern English countryside. Sharma combines folklore and fantasy in this gripping character-driven tale.