Lists
Spooky October Reading That Won't Scare You (Too Much)
This content contains affiliate links. When you buy through these links, we may earn an affiliate commission.
There's a cool bite in the air finally. The trees are shedding their summer skins, verdant green giving way to crinkly yellow, burnt orange, and blood red leaves. The deathly chill of autumn, both serene and spooky, is billowing in all the shadowed corners, so obviously it's time for a good scare. But perhaps you don't want the blood and guts of visceral horror stories, the haunting fright of a lurking vampire, or the supreme scream of a supernatural being grabbing you from behind. With Halloween approaching, though, the desire to get a little spooked or unsettled demands attention. I for one like a good clean scare, without bloody violence. Enough chilling mystery and eerie atmosphere can be achieved with agitated spirits, unsolved murders, and bizarre (like, REALLY BIZARRE) behavior. If that's your cup of pumpkin-spiced chai, you're in for a treat with these spooky books for October.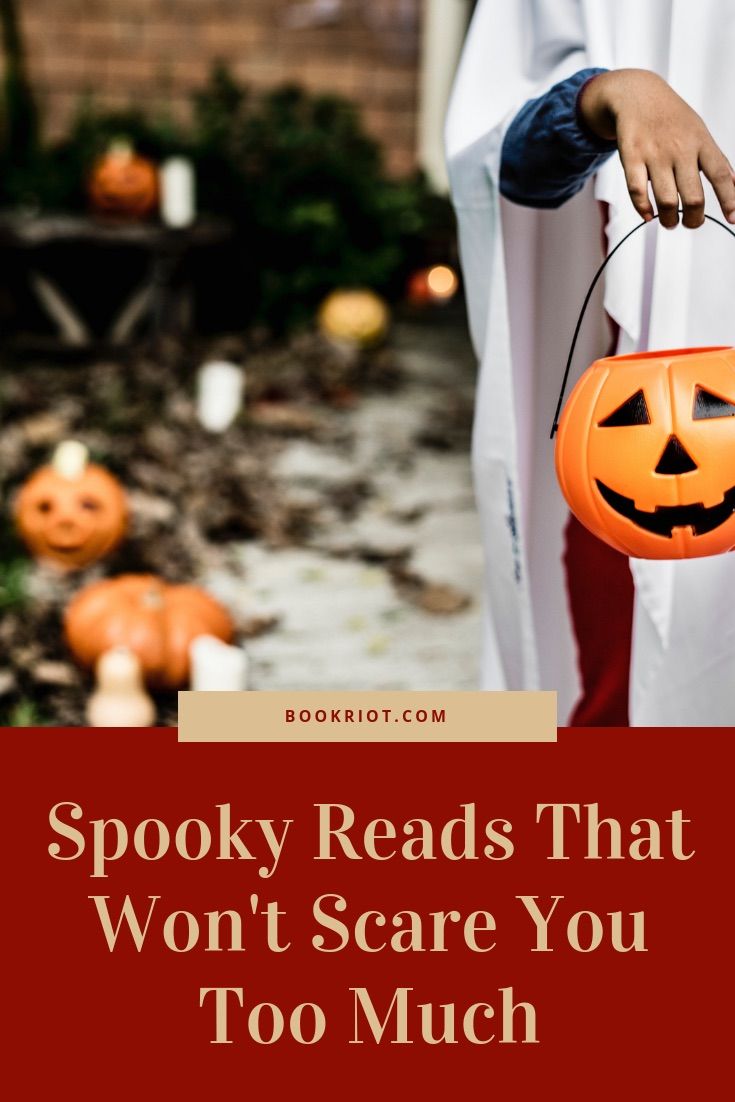 I read this years ago, and certain images still haunt me, especially those concerning the formidable mother-in-law of this bewildering novel. The haunting nature primarily takes the form of (you guessed it) bees and mist in this story about a young woman's fierce struggle to keep her family together in the face of an abject childhood and daunting family of in-laws. Setiawan's lyrical use of magical realism renders this story a mixture of fable, fairytale, and psychological mayhem. This is a world where ghosts live in mirrors, fathers disappear in mist, and bees…oh, those bees…they nearly devour the young woman with terror. I'm planning to revisit this book soon, since I've never been able to forget the dusky atmosphere the author creates.
One word. Taxidermy. When thinking about what a spooky book may hold within, that word should suffice to set your nerves on end. This story is magnificent in its skin-prickling unease, because the titular love curse is unlike anything you could imagine. Ivy lives with her mom in a small Pennsylvanian town, across the street from an eccentric pair of brothers known as the Twins. This book may begin on Easter Sunday, when Ivy stumbles upon their secret in the basement of their pharmacy, but it sets off an unnerving series of revelations over the years which drastically affect her relationship with her mother. I'm enthralled with how weird and disturbing this book is, and with the inexhaustible love that kicks the stuffing out of Snape's declaration of "Always."
The first in Penny's Chief Inspector Gamache series, this book was my reintroduction to the exquisite genre of crime and mystery. Now, I count the days until each upcoming Gamache book comes out (we're not far from November, guys!!!). The first tale bring us to the sleepy, blink-and-you'll-miss-it town of Three Pines, nestled in the quiet outer-reaches of Quebec. A dead body plunged with an arrow awaits Inspector Gamache, who must unravel the murky questions surrounding the death. The murders, disappearances, and sinister plots that reside at the heart of each novel are merely window display. It's Penny's wildly animated array of characters and their enigmatic styles of philosophizing (and insulting each other) that keep readers hooked. No sooner will you finish the first book than you'll be clambering for the next Gamache murder/mystery to read while reassuring your friends that you're fine.
Oyeyemi's style either envelops you entirely or leaves you on the doorstep unconvinced. Chances are, if you crave the weird, enigmatic, and sinuous approach to storytelling, as well as spooky potentially supernatural story (that gnawing feeling of not knowing what's really going on), Oyeyemi has you covered. Set in a bed and breakfast in Dover, the Silver family suffers trauma at the loss of their mother Lily. But their suffering is unlike any other, as even the house begins to groan its pain and grievances as well. The story focuses on the disappearance of one of the twin daughters, Miranda, but its her uncanny sensibilities that will confuse and ruffle your senses. A truly modern gothic tale.
---
If you're searching for even more reading that falls into the autumnal, Halloween vibe, you can't go wrong with Shirley Jackson (We Have Always Lived in the Castle), Neil Gaiman (try The Graveyard Book), or even some good old Holmes (I'd go with The Hound of the Baskervilles).