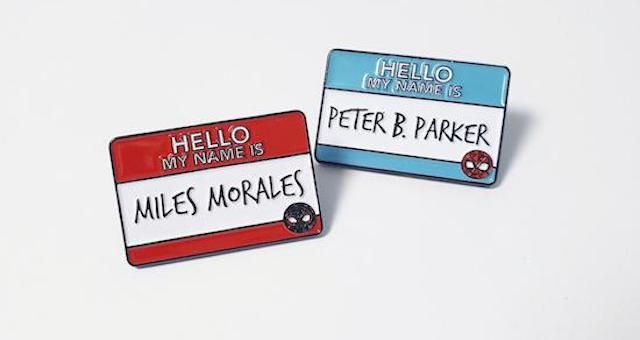 Book Fetish
20 Spider-Man Enamel Pins: Great Power and Great Responsibility Not Included With Purchase
Spider-Man, Spider-Man, does whatever a spider can—including getting turned into enamel pins! Whether you are a fan of him on the page or screen (or both!), show off your appreciation of this beloved Marvel character with these Spider-Man enamel pins.
Classic Spider-Man Enamel Pins

Who are you, underneath the mask? This comes from Caped Justice Jewelry & Collectibles, $9.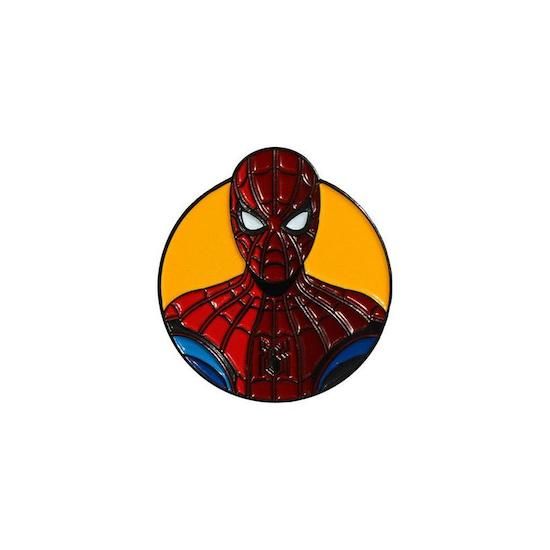 From dkngstudios, this pin is based on the suit from Spider-Man: Homecoming. $10.99
A pin based on the suit design from Spider-Man: Far From Home. Don't leave for your school trip to Europe without it! From SpaceMouse Shop, $11.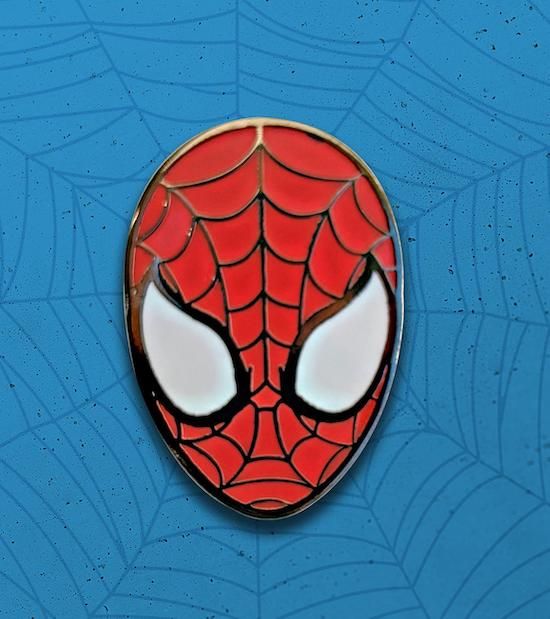 Spider-pin, spider-pin, shows off your love of Spider-Man! From TomRyansStudio, $13.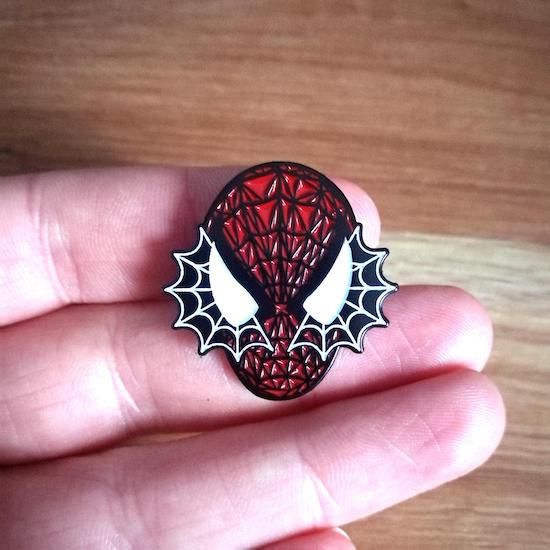 Oooooooh, was that your Peter Tingle? A Spider-Sense pin from onemoreposter, $8.16
Spider-Man: Into the Spider-Verse Enamel Pins

Choose between your favorite Spider person from Into the Spider-Verse, with spider-sense add-ons from Pincineration, $12–$15.
All right, let's do this one last time. Nametag pins for all the Spider-people! From ccoma, $6.50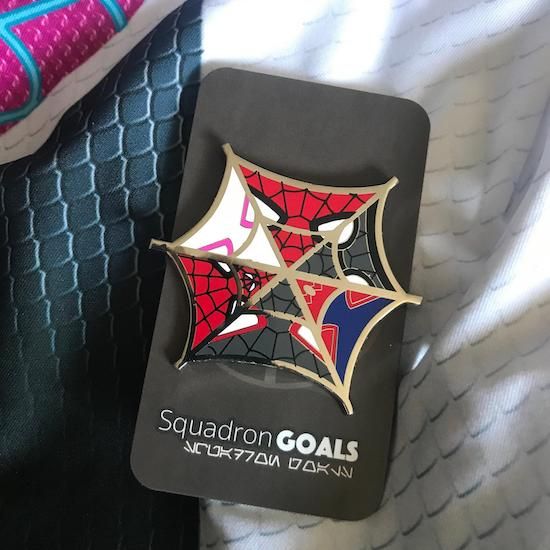 Stay in your universe, but commemorate the time a few of the Spider-beings from another (another) dimension came together. From Squadron Goals, $15.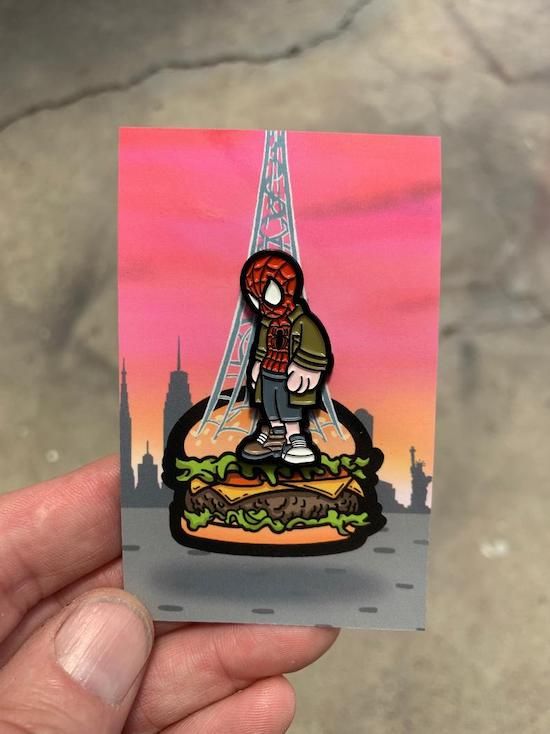 Spider-dad, spider-dad, he eats your burgers and occasionally gives you good advice. From capeandcowlcomics, $10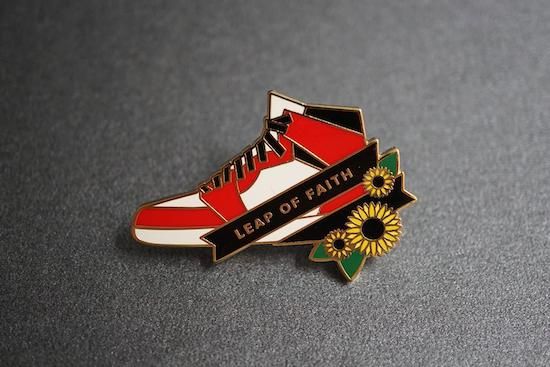 "When will I know I'm ready?"
"You won't. It's a leap of faith. That's all it is, Miles. A leap of faith."
*everyone wipes away a tear while admiring your Leap of Faith pin* From kmmcmdraws, $10.17.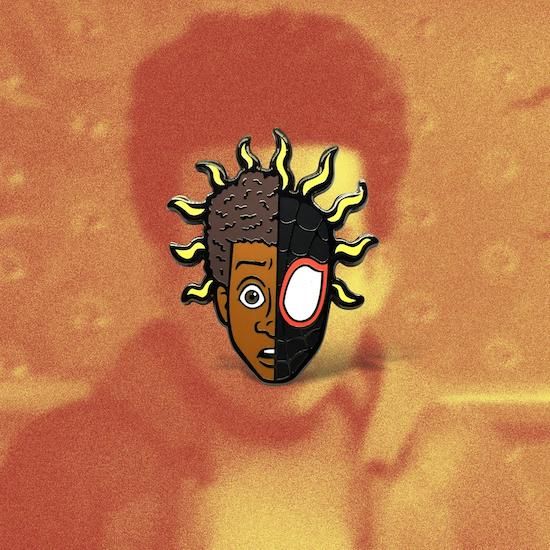 Do you think Miles's spidey-sense reminds him to tell his dad "I love you" BEFORE he gets out of the car now? A super rad Miles Morales Spider-Man enamel pin WITH spidey-sense from HighFivePins, $10.
Spider-Man Meme Pins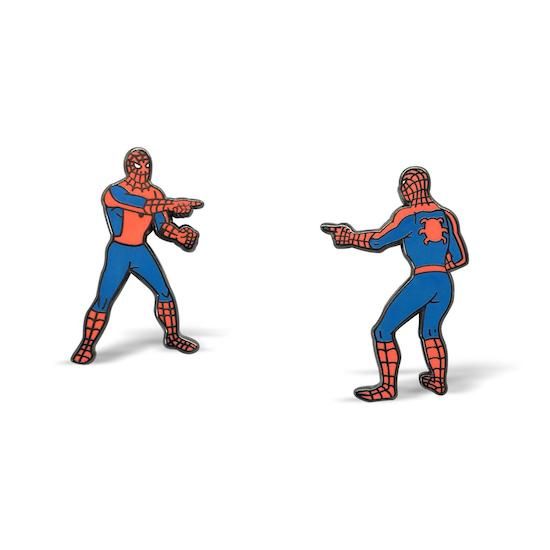 I don't know what makes me more delighted! The fact that you can buy the classic Spider-Man Pointing meme in a pin form ($16 from HighFivePins)…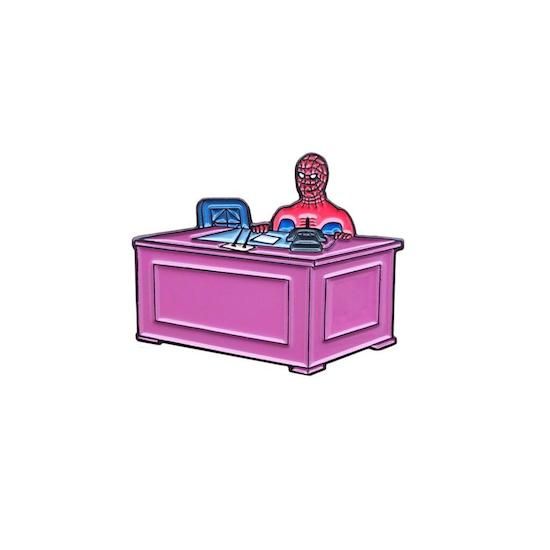 …or that you can get the Spider-Man desk meme as an enamel pin. Pins are great, y'all! From Pugnaciouspins, $10.
Grab Bag of Spider-Man Enamel Pins
Spider-Man, Spider-Man, eats everything a spider can't. From namepinding, $9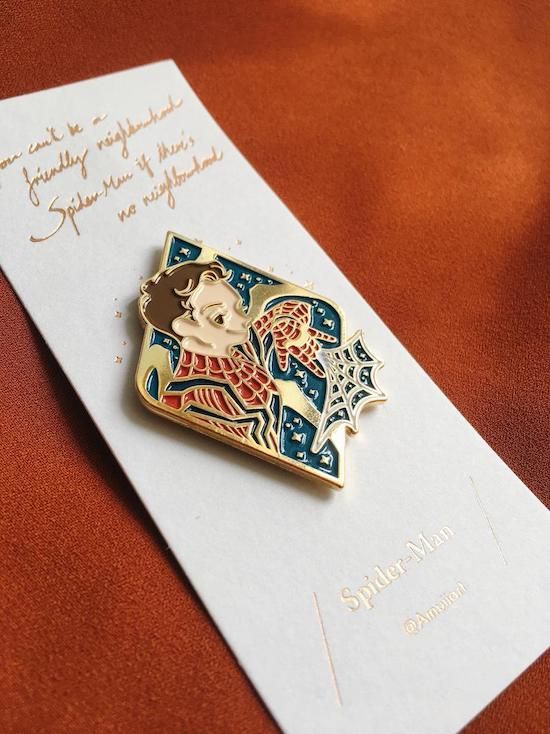 "Oh, we're using made-up names? I'm Spider-Man." A lovely pin inspired by Peter Parker in Avengers: Infinity War, from AmuiiArt, $10.48.
Thwip, thwip! Pins for your collar to express your Spidey love. From ShelbyWolfDesigns, $20.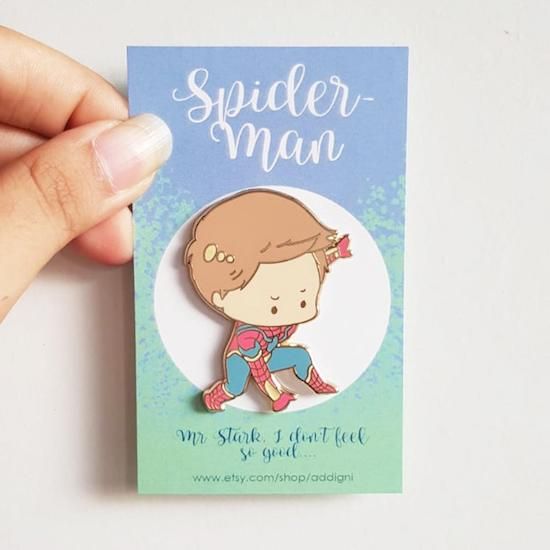 What better way to show off your appreciation of your small, precious, cinnamon roll son, then with a Chibi version of Peter Parker? From addigni, $14.48.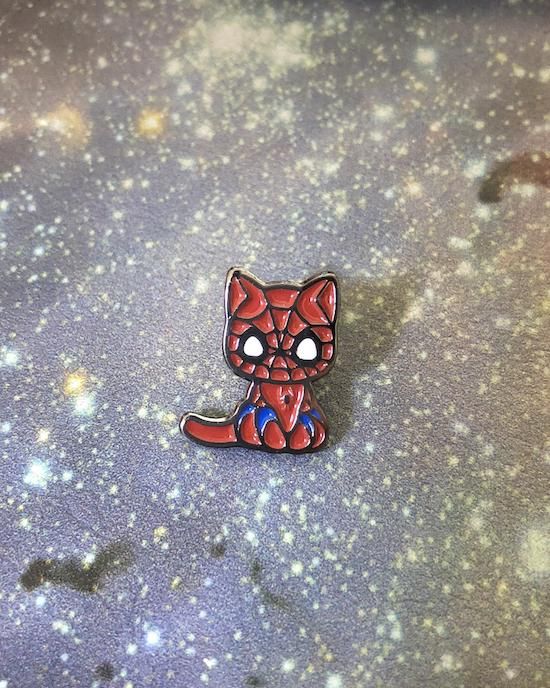 Look, if there can be a Spider-Pig, I'm sure there is a universe with a Spider-Cat out there too. From TunaCrafts, $9.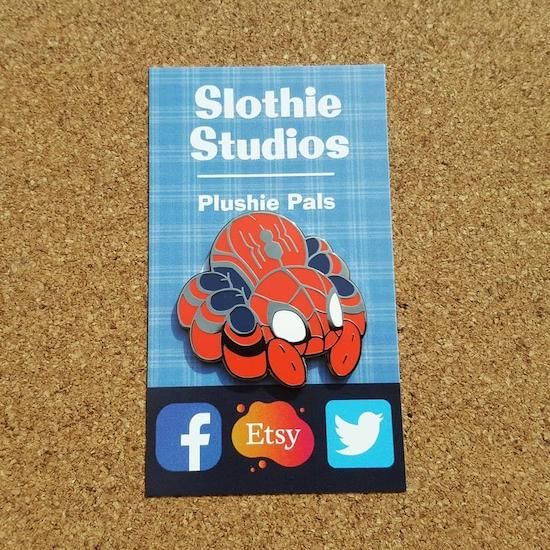 We heard you like Spider-Man, so we put Spider-Man in a spider with a spider suit! From SlothieStudios, $13.90.
Bonus!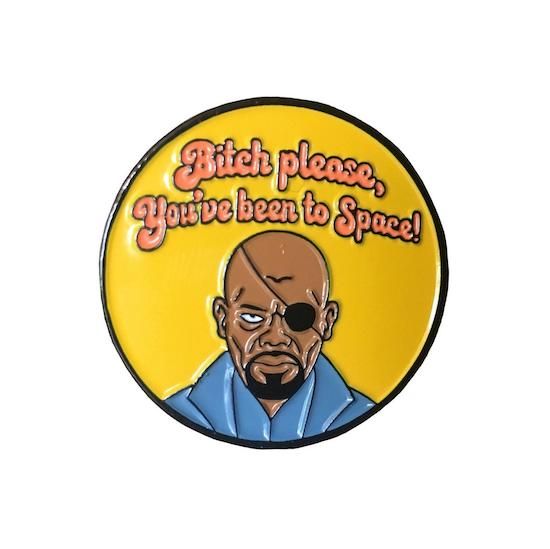 Okay, this is technically not a Spider-Man pin, but it is a quote from a Spider-Man movie, and it's a great one. You know you want it. From Enamelpinsforever, $13.
---
Got some extra pin money to spend? Check out some bookish pins from the Book Riot store. And if that wasn't enough, we have 25 more book related enamel pins to gaze at and 25 Star Wars Enamel Pins That Are Out of This World.