Lists
11 Speculative Short Story Collections to Look Forward to in 2023
This content contains affiliate links. When you buy through these links, we may earn an affiliate commission.
What a year for collected short fiction. One of my favorite things to do in January is to look ahead and see what great reads I can make note of and/or preorder for my TBR. My most favorite, FAVORITE, thing to do is to specifically look for upcoming speculative short story collections. These books are my shooting stars, my favorite form. And folks, 2023 is going to shine bright with speculative short story collections.
Why Short Story Collections?
Like many books of various forms, for collections to be published they must overcome a great many obstacles. Some or most of the stories in the collection are usually previously published in literary magazines. Collections also have to overcome a lot of Publishing Notions. I cannot tell you how many times I've heard phrases like "collections are a hard sell" and words like "traction" when it comes to the way some publishing professionals view collections. Luckily, I also know a great many agents and editors who value collections, who uplift and champion them, especially those by BIPOC and queer voices.
Not only do I prefer short stories as a writer, I also count myself among the beloved readers for short story collections. Collections have been a balm for my soul through tough times. I want to forever uplift and bring more readership to them. I've written about collections in the past, and I'll continue to do so in the future.
So let's get to some fabulous speculative short story collections to put on your TBR for 2023. I've whittled it down to the speculative genre because that tends to be both my favorite and my area of expertise. I've defined the term "speculative" in a past Book Riot post.
Speculative Short Story Collections Releasing in 2023
I must say that I am absolutely delighted by the below list of collections, full of weird, sharp, and genre-spanning work. And the covers! Every single cover of these books is absolute fire. Let's get to it.
Lindz is a friend of mine who ALSO happens to write award-nominating fiction with decadent speculative elements. Two of my favorite short stories appear in this collection of genre-spanning work, from the haunting title story "Turducken" that you simply must read because an explanation from me will not do it justice, to the disturbingly-good "Them At Number Seventy-Four," published in Pseudopod, about an aging couple that dabbles in a little murder to spice up their marriage.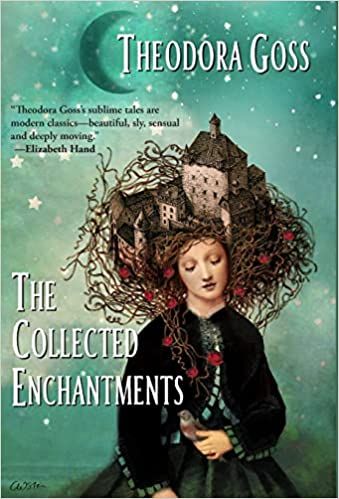 This collection of poems and stories published by Mythic Delirium Books showcases Goss's World Fantasy Award–winning talent. Goss is an expert on how to fracture and retell fairytales, from the series The Extraordinary Adventures of the Athena Club to her previous collection from Mythic Delirium: Snow White Learns Witchcraft. In her latest, Goss takes on familiar folktales and fairytales with unexpected angles and point of views. A wicked stepsister ponders how she failed to secure her mother's love; Medusa cuts her hair; a lost woman wonders through an enchanted forest to find her name.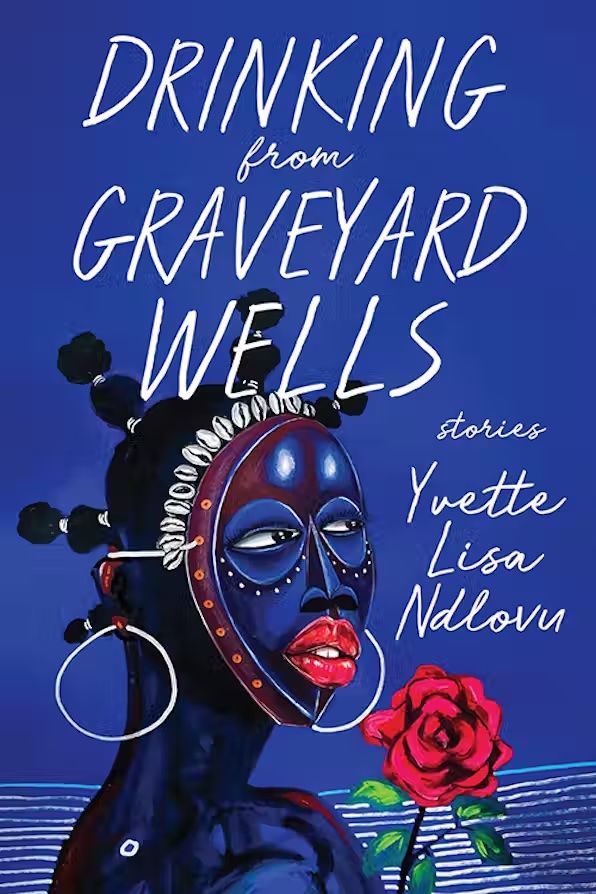 That cover! That title! I cannot wait for this stunning collection about African women tackling the patriarchy and capitalism, abounding with AfroSurrealism, fabulism, and social horror. From an avenging ghost taking on the patriarchy to a story about a Zimbabwean American who gives up her memories in order to escape the pain of generational trauma, this collection is genre-bending and necessary for our times.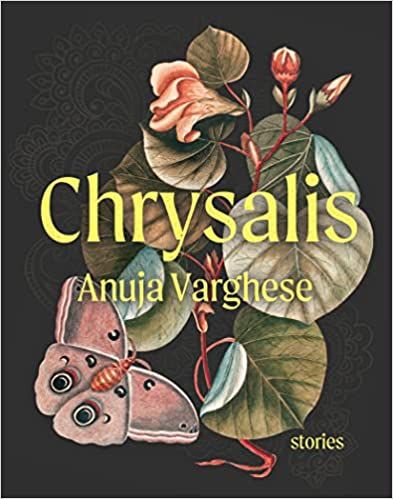 Chrysalis by Anuja Varghese (March 14)
Varghese's collection puts women of color, queerness, and community at the forefront of her genre-bending stories. From divine intervention in a failing marriage to a woman who perpetually dies in her dreams, these stories explore how women of color are robbed of their power and what they do to get that power back. These are exactly the type of stories I yearn for when it comes to the exploration of power in speculative fiction.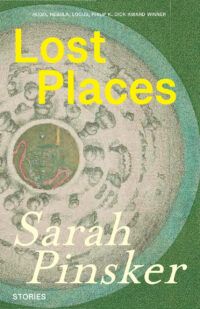 Nebula award winner Sarah Pinsker's 2019 collection Sooner or Later Everything Falls Into the Sea was an absolute knockout, full of heartwrenching stories that I still think about ("Remembery Day" has haunted me ever since I first read it). Pinsker's next collection is sure to be just as amazing, with a wide variety of stories that span across genre, hovering around Pinsker's trademark passions of music and memory.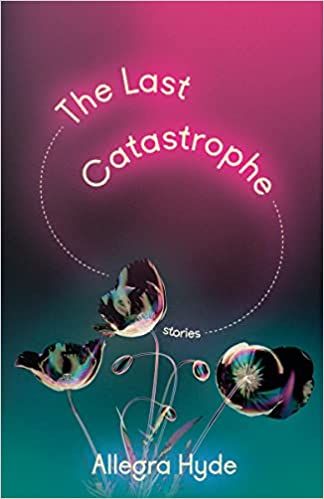 Hyde's collection tackles much of the future, including climate change and our solar system, while still holding a light of hope for humanity. From a girl growing a unicorn horn to a caravan of RVs questing across America, Hyde's dark humor and inventiveness knows no bounds. Additionally, seeing other renown short story writers such as Alexandra Kleeman, Morgan Talty, and Brenda Peynado recommend this collection definitely puts it on my TBR.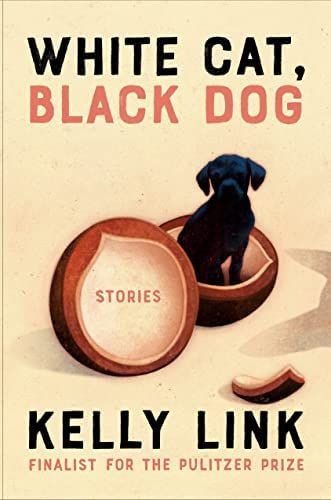 Kelly Link's collections have been such a personal inspiration to me over the years. When I first read Magic for Beginners in an undergraduate fiction workshop, I realized speculative short story collections were a thing. Not only did they exist, but I could write that style of fiction as well. White Cat, Black Dog is another triumph for Link (and my pick for Book Riot's Most Anticipated Books of 2023), and I am sure I will refer to these fairytales again and again, as I've done for Link's collections in the past.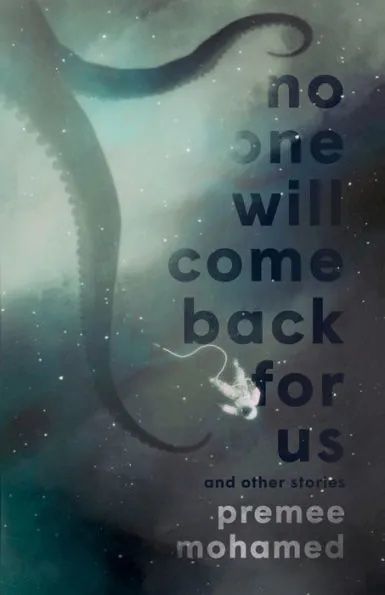 Ever since I read the Nebula and World Fantasy Award–winning novella And What Can We Offer You Tonight, I had to put everything by Mohamed on my TBR. Her debut collection is coming out from Undertow Publications, one of my favorite small publishers of knife-sharp and dread-filled collections. No One Will Come Back For Us is filled with monsters, science, magic, and vengeance, which: yes, it's everything I want.
Let's continue with my love for Undertow Publications! Very excited for this upcoming collection by Shirley Jackson Award–nominated author Tobi Ogundiran. A bard discovers a city of bones. A wooden boy searches the world over to find his mother. Published in renown genre magazines such as FIYAH and Lightspeed Magazine, this collection will surely astound and entertain readers.
Skin Thief: Stories by Suzan Palumbo (Fall 2023)
Another one of my favorite publishers, Neon Hemlock, is a great champion for queer short fiction (check out my profile of Neon Hemlock ), and Nebula Award finalist Suzan Palumbo is a brilliant writer in speculative fiction. Her work has been regularly recognized and nominated for the Locus Recommended Reading List and Alex Brown's Tor.com short fiction roundups. I am sure that if her collection is anything like her Lightspeed Magazine story "Apolépisi: A De-Scaling," (which left me sobbing!) then I will be floored, awestruck, and hungering for more after every page.
Erewhon Books is a win-win for finding amazing speculative fiction, and they do a great job uplifting BIPOC and queer voices. Erewhon's first collection of stories by Hugo Award–nominated E. Lily Yu is sure to be a sensation. Yu published her debut novel, On Fragile Waves, with Erewhon Books in 2021, to much acclaim, and it was a magnificent, gorgeously-written book. Yu's collection is filled with previously-published stories that span her career mixed with new work, and is about bees, birdwatchers, emperors, and monsters. I can't wait to read this jewel of a collection this fall.
A Great Year for Collections
Indeed, 2023 is proving to be a great year for collections in all genres. My TBR is already weeping (with joy!) over how many collections I've added, and the list will only grow. If you do read and enjoy any of the above collections — or any collection for that matter — please say so on social media platforms; collections deserve all the love in the world and don't often get the sexy coverage that novels do. Shout your love from the rooftops!
For more coverage on short story collections, check out these other Book Riot articles below: