This content contains affiliate links. When you buy through these links, we may earn an affiliate commission.
Egypt has been a great source for speculative fiction over the past several years, so I'm excited to highlight a few of the more recent books translated into English. Wide-ranging and wildly different from one another, these works of #SFinTranslation will introduce you to new and fascinating worlds. For a more extensive discussion of the genre in Egypt, check out Marcia Lynx Qualey's article on her site "Arabic Literature (in English)."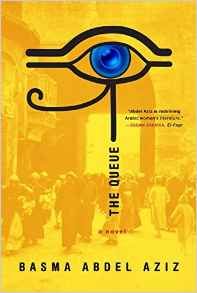 The Queue by Basma Abdel Aziz, translated by Elisabeth Jaquette (Melville House, 2016)
Longlisted for the 2017 Best Translated Book Award, The Queue is a surreal look at the absurdity and irrationality of totalitarian government. As more and more people join a line outside of a closed government office in order to update papers, acquire official signatures, etc., they start to form their own community, one that struggles (if subtly) against the increasingly bizarre official pronouncements that it issues. A bitingly satirical look at contemporary Egypt and a cautionary tale for all, The Queue is well worth the read.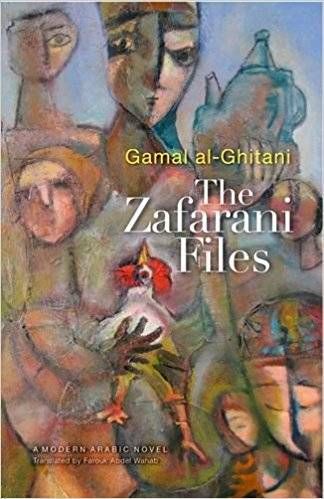 The Zafarani Files by Gamal al-Ghitani, translated by Farouk Abdel Wahab (American University in Cairo Press, 2009)
Attempting to usher in a new, enlightened age in which sexual desire and pleasure no longer dominate human thoughts and interactions, the sheikh of Zafarani casts an "anti-pleasure" spell over the town's residents. From that point on, no man in Zafarani has the ability anymore to sexually please a woman; not surprisingly, the spell causes some amount of chaos. The completely omniscient narrator ranges widely, remarking on many of the residents' attempts to restructure their lives and desires around things not related to sex. While playful and ironic, The Zafarani Files is also a candid look at what drives us and what we may not want to admit about ourselves.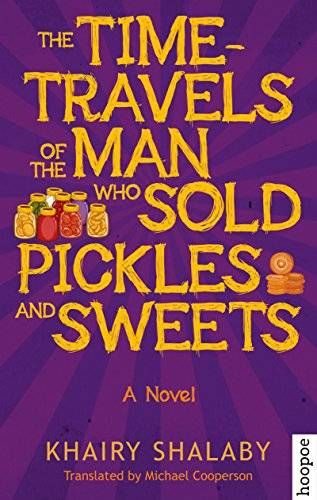 The Time-Travels of the Man Who Sold Pickles and Sweets by Khairy Shalaby, translated by Michael Cooperson (American University in Cairo Press, 2010)
Prone to temporal dislocations, Ibn Shalaby suddenly finds himself shuttling back and forth between various points in history, including the Fatimid, Ayyubid, and Mamluk periods. When he is suddenly trapped in the 1300s, Shalaby takes up the cause of a group of rebels resisting the Mamluk dynasty. As the translator of Time-Travels says in an interview from 2011, the novel slams together two competing Egyptian views on the Islamic past, inviting readers to think more deeply about the human relationship to time and how certain things never seem to change.
Utopia by Ahmed Khaled Towfik, translated by Chip Rossetti (Bloomsbury Qatar Foundation Publishing, 2011)
Set in the year 2023, Utopia is the story of two worlds: the gated communities of the North Coast where the wealthy live, and the impoverished areas outside of the walls where the rest of the population ekes out an existence. When two people break out of the "utopia," what they discover about life outside of the walls shatters their reality. Suspenseful and fast-paced, Utopia is a must-read dystopian thriller.