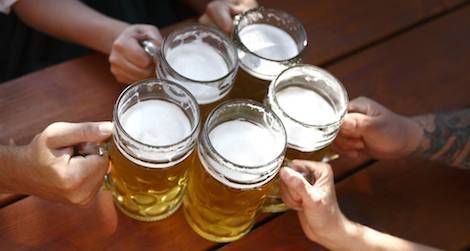 This content contains affiliate links. When you buy through these links, we may earn an affiliate commission.
Time for another round of my two favorite things in the world: books and beer! I'm going to pair local Colorado beers – because I live in the land of a thousand craft breweries – with speculative fiction books that I think they compliment perfectly in flavor and tone. And since last time I had a lot of fantasy on the list, we're going all out on the science fiction!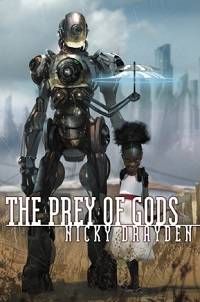 The Prey of the Gods by Nicky Drayden
Emerging AI in a place withubiquitous personal robots crashes head-on into an ancient demigoddess hell bent on making a bloody return to glory in 2064 South Africa. It's a weird, fun, funky mix of science fiction and fantasy with prose that's almost as hallucinogenic as its fictional drugs.
Beer: Sunshine wheat beer from New Belgium. It's a Belgian-style witbier with citrus notes and a clean, uncomplicated finish that goes well with almost any twist you throw at it, making it a good balance. Would also go great with roasted goat!
Company Town by Madeline Ashby
Hwa is, not entirely by choice, theonly person in the massive oil rig town without cybernetic enhancement,which makes her an ideal bodyguard for the son of the new owner. The boy is receiving death threats from an alternate reality–and then murders start happening. It only gets weirder from there.
Beer: Myrcenary IPA from Odell Brewery. It's a crisp, dry beer that's about as bitter as Hwa's outlook on life, and what better name than Myrcenary for a book where the main character's a bodyguard for hire?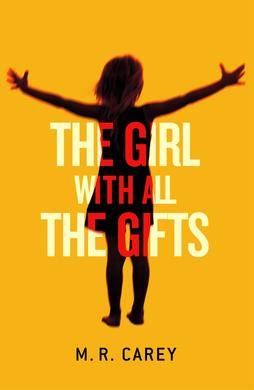 The Girl With All the Gifts by M. R. Carey
Melanie is a special little girl in the midst of a zombie apocalypse, who loves her teacher Ms. Justineau very much. Melanie spends her days locked in a cell or restrained to a wheelchair, for the safety of others. Melanie also has the fate of humanity in her hands.
Beer: Fade to Black Vol. 1 from Left Hand Brewing Company. This beer is dark, sweet, spicy, and has that twist of licorice under it all. It's as complex as the emotional ending of this book, though thankfully for your tastebuds not as brutal.
Dawn by Octavia E. Butler
Humanity has all but destroyed itself in a cataclysmic war when an alien species named the Oankali arrive. They take the survivors in and offer them a different sort of extinction: human as they exist will end as a species, but their legacy can live on if they genetically merge with the strange aliens. A woman named Lilith Iyapo, conflicted between the needs for survival and freedom, leads the way.
Beer: B3K black lager from Wynkoop Brewing Company. This is an unfiltered, chewy beer, with a flavor that's got a lot of dark bread and smoke in it. This is beer that you could make a meal of, suitably hefty for the start of Xenogenesis.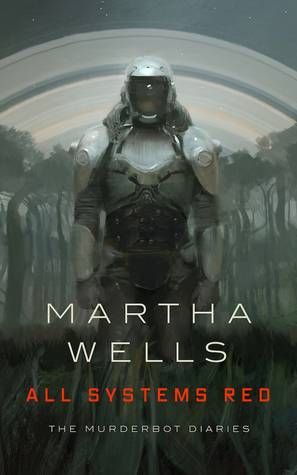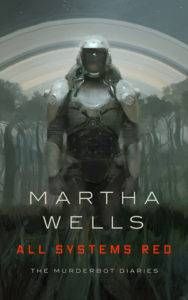 All Systems Red by Martha Wells
This is the first-person narrative of asecurity android that's succeeded in frying its own governor module so it has no limits–and it thinks of itself as "Murderbot." Murderbot has a crew of scientists it watches over, and they get in plenty of android-damaging trouble on their own. But then nearby research sites start going dark, and who else around to solve the mystery but a bunch of squishy humans and their increasingly annoyed Murderbot?
Beer: World Peace Death Ray from Bristol Brewing Company. It's an Imperial IPA that's got just the right amount of crisp bitterness for the murderbot, and how can you go wrong with a name like this?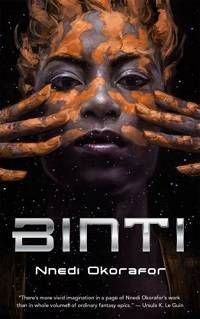 Binti and Binti: Home by Nnedi Okorafor
Binti, a young woman who is amathematical genius, is the first of the Himba people to leave Earth and take a place at renowned Oomza university. When her ship is attacked by the terrifying Meduse, she must come to understand the strange and hostile aliens and navigate her way to a peaceful resolution to their conflict. Later, with her life entwined with the Meduse, she faces an even greater challenge: going home and creating harmony there as well.
Beer: Princess Yum Yum Raspberry Kolsch from Denver Beer Company. Because this beer is just fun. It's different, it's complex and fruity and refreshing, and it's an unexpected bright pink. It's the closest I can come to how it felt to go along for the ride with Binti.