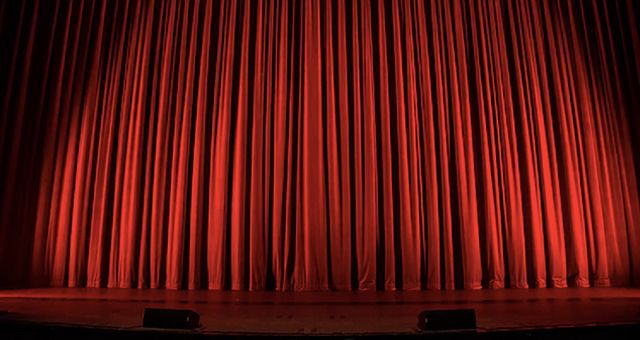 Lists
5 Southern Plays You Should Have Read Already
This content contains affiliate links. When you buy through these links, we may earn an affiliate commission.
There is something about the dense heat, the swamps and Spanish moss, and the family ghost stories of generations that encourage writers to create stories unlike anything else. In my opinion, no one does grit like Southern writers. I grew up in Texas, reading Southern classics, then was spoiled for Southern literature studying theatre and writing in Mississippi. My theatre classes studied Tennessee Williams's entire catalogue alongside the Greek tragedies and Shakespeare. To understand the themes of southern literature, read one Southern play. Or, the five on this list.
*Difficult family issues are at the center of many Southern plays. Some of these plays deal with topics that may be triggering to some readers.
Thelma, widowed and aging, lives with her depressed middle-aged daughter Jessie. Years of struggling with epilepsy, unemployment, and a difficult family have left Jessie worn thin. Jessie asks Thelma for her father's old revolver, announcing that she plans to kill herself that night. The night is a progression of pleading, planning, and harbored secrets between mother and daughter.
Memphis 1968, the Lorraine Hotel, room 306. The Mountaintop is the fictional account of the night before Martin Luther King Jr. was assassinated. Somewhere between simplistic and fantastical, The Mountaintop is a conversation between Dr. King and a hotel maid, Camae, who brings him a cup of coffee. It is the ordinariness of a cup of coffee that forces Dr. King, the reader, the audience, to confront their own ordinariness in the face of brutal inequality.
The name of the play, of course, takes its name from Dr. King's April 3 speech, in support of the Memphis Sanitation Worker Strike.
The Pollitt family gathers to celebrate patriarch Big Daddy's birthday, but more importantly to settle who will inherit the estate when Big Daddy dies. The choices for inheritor lie between favored but alcoholic son Brick and his determined, sensual wife Maggie the Cat, or Gooper and his wife Mae. Old contentions roil to the surface, while each Pollitt grasps at their future. Cat on Hot Tin Roof swirls in anger, pain, and sexuality that mimics the sweltering, simmering heat of a Mississippi summer.
Yellowman by Dael Orlandersmith
Two plays in one volume, Yellowman is the story of childhood sweethearts Alma and Eugene. Alma struggles against familial poverty and alcoholism while Eugene deals with his brutal, unforgiving father, who faults him for being lighter skinned. In the second volume, My Red Hand, My Black Hand, a young woman explores her Native American and Black heritage through music and community.
Twenty-four-year-old Carnelle is entering Brookhaven's annual beauty pageant, in hopes that it will help her tarnished reputation. Carnelle enlists half-blind seamstress Popeye to help her efforts. Meanwhile, Carnelle's cousins, Elain and Delmont, are forced to come to terms with their late mother's legacy, against their own desires. Beth Henley's signature messy characters fit imperfectly into tragi-comic portraits of the American South. Crimes of the Heart is another popular Beth Henley play.
---
I will always encourage you to support local, live theatre, especially new works. Whether or not you live in the South, there's a good chance that a local theatre is putting on a production of a Southern play in the near future. For more play recommendations, check out these 9 Plays for Theatre Beginners by Diverse Authors. The South has so much to offer in terms of literature, get your start with 100 Must-Read Works of Southern Literature.