Audiobooks
Southern Audiobooks with Narrators with Decent Accents
This content contains affiliate links. When you buy through these links, we may earn an affiliate commission.
Sponsored by Macmillan Audio
When a historic barn burns to the ground in the middle of the night, Chief of Police Kate Burkholder is called in to investigate. It looks like an accident, but when the body of eighteen-year-old Daniel Gingerich is found inside—burned alive—Kate suspects murder. But who would want a well-liked, hardworking Amish man dead? Kate delves into the investigation and discovers Daniel had a dark side. This new audiobook by bestselling author Linda Castillo is once again expertly read by Kathleen McInerney who Audiofile magazine has called "masterly" and the characters she narrates "alive, all human and believable." Listen to an excerpt!
---
As a lady from one of the dirty-southernest states (Georgia), I can tell you we're not trying to be ugly, but here's the truth: when we hear a southern accent that's clearly put-on, we stop listening. This stubbornness is a huge disservice to the myriad novels that have been adapted to audiobooks and are narrated by actors who—bless their hearts—just can't really seem to get a handle on the nuance.
The other side of that coin, though, is this: when they do the accent right, man, they do it right. Below is my short list of audiobooks that do the southern accent justice.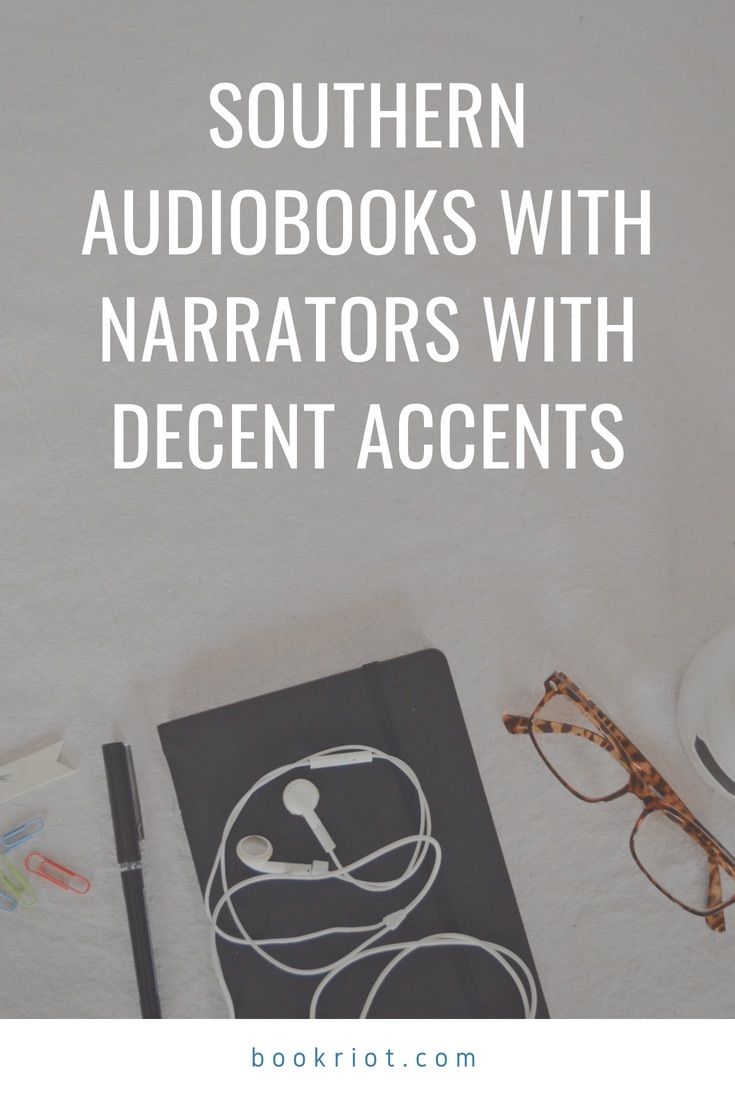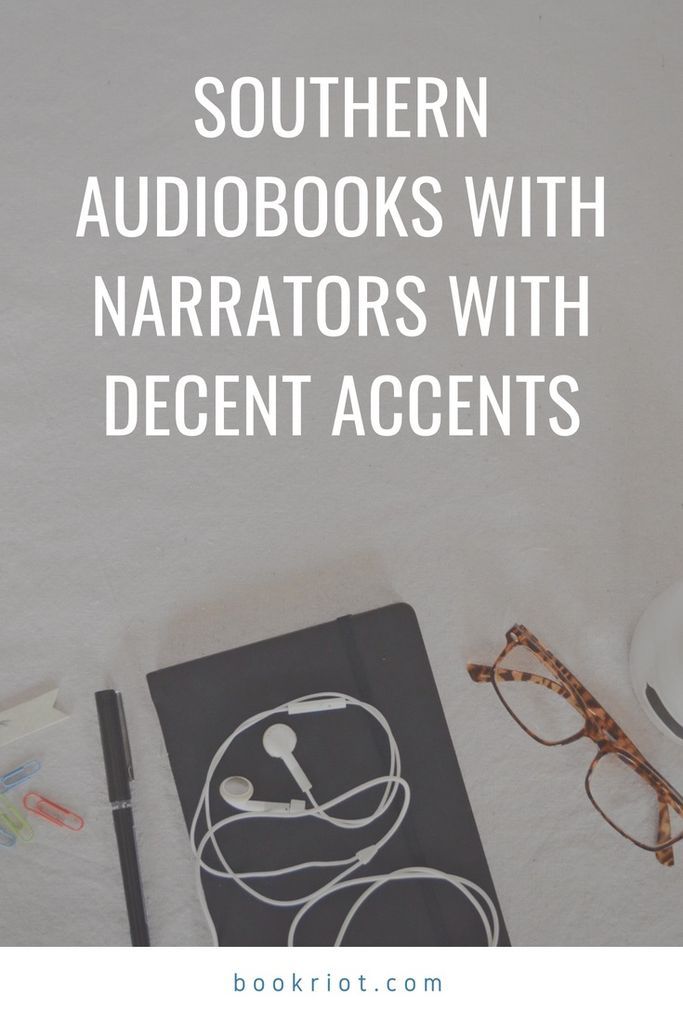 This novel is often considered the very first YA (Young Adult) genre novel, and Sissy Spacek does an excellent job rendering the childlike voice of its narrator, Scout, without sounding juvenile. I listened to this last year for the first time since it was required reading in eighth grade, and something about her voice, as well as its heartbreaking content, had me holed up in my room drinking out of a paper sack.
You probably know Nick Offerman's voice from tough-guy capitalist Ron Swanson on the NBC series Parks and Recreation. He was a perfect choice for narrating Missouri's Tom Sawyer, full of cunning and mischief.
This novel takes place in the south of the future, but whether voicing dialogue from an adolescent, southern, tomboy warrior or an Arab scientist, Dion Graham nails it. I'm not sure how this actor cultivated such range in his vocal talent, but it's truly something to behold.
Beloved by Toni Morrison, Narrated by Toni Morrison
Because Beloved takes place during the slavery of the American Civil War, and its protagonist is runaway pregnant slave Sethe, this narrative crosses regions. Nonetheless, the magic of being read to by Toni Morrison, the author who won a Pulitzer Prize for this very book, will keep you on the edge of your seat even as you shudder at the horror she renders.
Young God by Katherine Faw Morris, Narrated by Elizabeth Evans
The narrator of Young God, Elizabeth Evans, moves among the Carolina accents with ease. Though this novel's narrator has a fairly neutral accent, each character comes to life with Elizabeth Evans's articulation. What's more, her pacing is flawless to the point that when listening without following along visually, we never confuse who speaks nor when.
Bastard Out of Carolina by Dorothy Allison, Narrated by Elizabeth Evans
Elizabeth Evans must have the market cornered when it comes to beautiful novels set in the Carolinas, because she has this heartbreaking book, too. Because Bastard Out of Carolina is told from the first-person perspective of the child, Bone, the accent is much more pronounced, much more childlike, innocent, but observant in an unsettling way.
As I Lay Dying by William Faulkner, Narrated by Mark Cashman, robertson dean, lina patel, and lorna raver
Like the novel itself, this audiobook is narrated by multiple actors. Each character is voiced by a different member of the Bundren family. All of them wait for their matriarch to die, and all of them make the rough trip to bury her in Jefferson, though each of them has a different reason for doing it…and hardly any of them are selfless reasons. This audiobook is a great listen for your next road trip.
If you liked the film adaptation of Big Fish, by Tim Burton, then you'll love this one, too: this audiobook is about a father-son relationship that seems to be built on fiction. The narrator takes us on the journey of their interactions without ever distracting us from them.
Flannery O'Connor is a master of the southern gothic genre, and Mark Brahmhall brings this dark subject matter to life in a manner that showcases the writing style itself but is still easy to follow. I definitely recommend listening to this if you're traveling through the city any time soon.
The Color Purple by Alice Walker, Narrated by Alice Walker
If you loved the movie The Color Purple, and I'm sure you did, then you have to read the book. Or better yet, listen to it. This audiobook is set in Victorian middle Georgia, probably near Eatonton, where Alice Walker is from. Alice Walker, by the way, is the amazing author of this epistolary novel, and her voice shows us how this book should be read.
Suttree by Cormac McCarthy, Narrated by Richard Poe
Many of Cormac McCarthy's books take place in the American West, but the setting of Suttree is Tennessee, the author's home state. Said to be his most autobiographical novel, Suttree takes authenticity through to its narrator, too, who articulates the macabre humor of more southern gothic.
What did we miss? What are your favorite southern audiobooks with decent narrators? Let us know in the comments!