On the heels of my post of where to find South Asian literature in the current state of publishing, I wanted to talk a little about where to find South Asian young adult novels. They're out there, for sure, but not always easy to find.
One thing I love about South Asia YA, as opposed to adult novels, is that they aren't always heavy and tragic, which South Asian adult novels often are. (Don't get me wrong, I love them—but sometimes I want to read a great South Asian novel without crying up a storm.) That's why South Asian YA is great. They deal with similar themes and issues as adult novels, but in different ways. Often, they center around the immigrant experience and first-generation Indian Americans trying to find their identities in the midst of dueling cultures.
Below are five recommendations for South Asian YA novels. I feel like each of these deals with a different aspect of the South Asian teen experience; I can't tell you how much I wish these books had been around when I was growing up, but I've certainly enjoyed finding and reading them as an adult!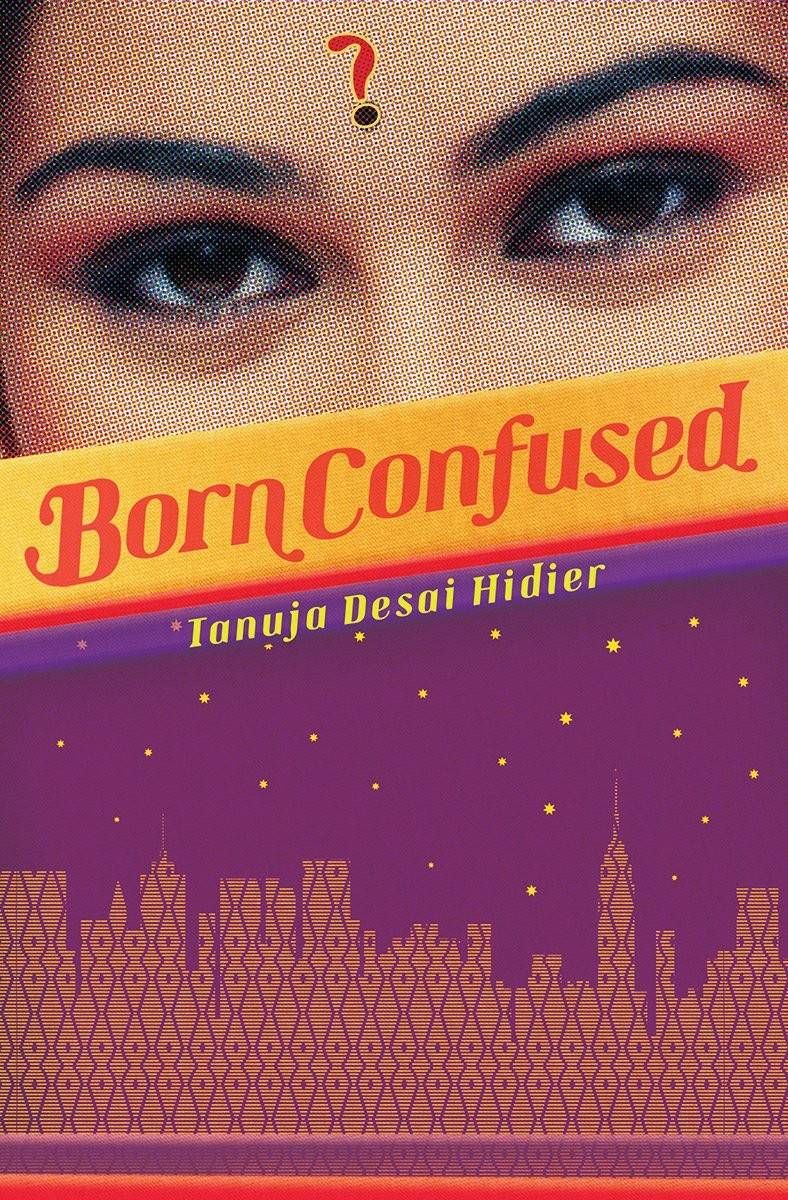 Born Confused – Tanuja Desai Hidier
You've probably seen Bombay Blues quite a bit around the Interwebs; it's the recently released sequel to Born Confused by Tenuja Desai Hidier. Released in 2003 in the United States, it's been hailed as the first South Asian YA novel to be published in this country. It's the story of a normal seventeen-year-old girl named Dimple who is trying to navigate the trickiness of her teenage years, with the added complication of trying to figure out her identity in a world torn between Indian and American culture. It's really one of the best YA novels out there, period, and a great introduction to South Asian culture through a memorable heroine. Plus now there's a great sequel in Bombay Blues to continue Dimple's story.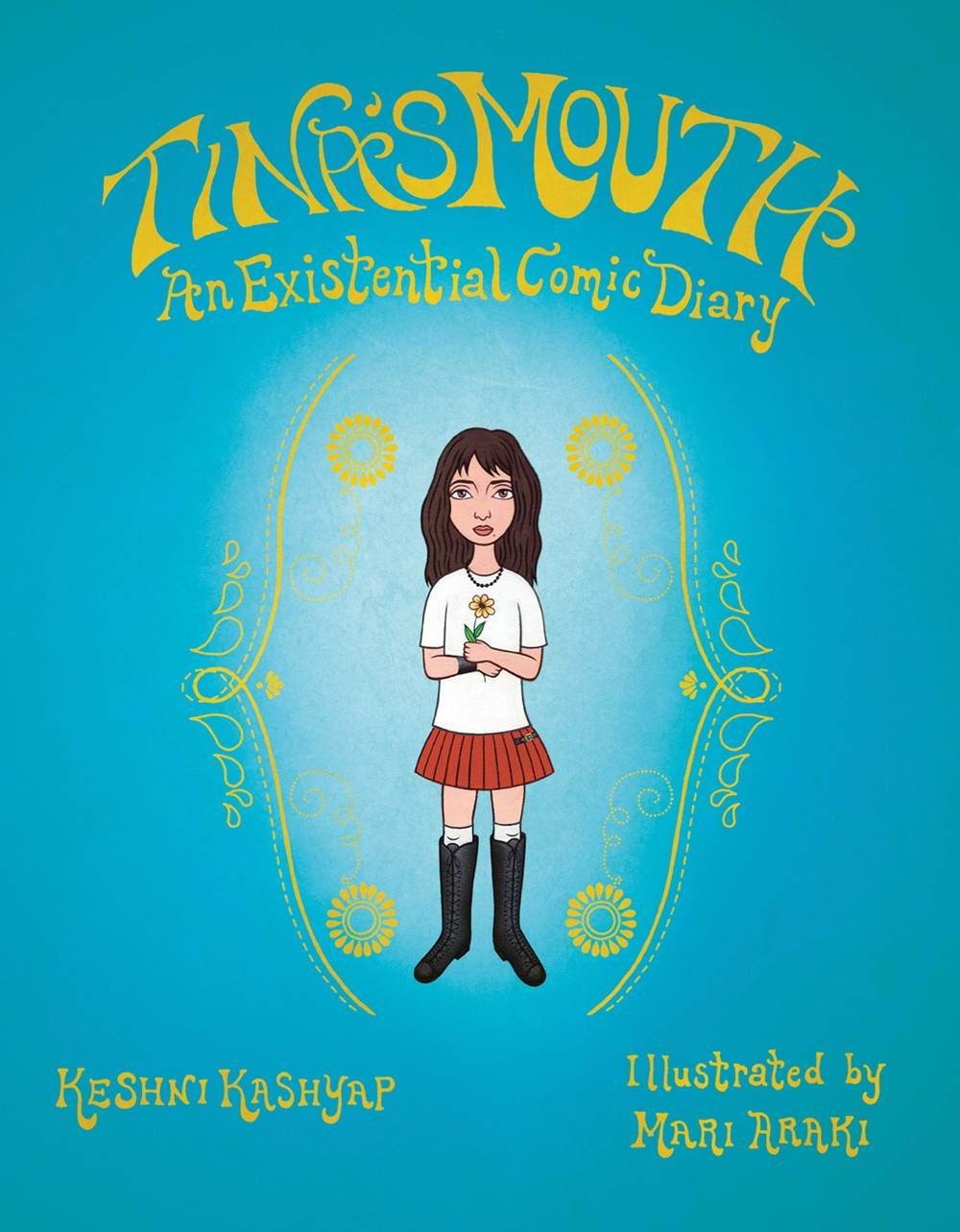 Tina's Mouth: An Existential Comic Diary – Keshni Kashyap and Mari Araki
Tina is a Indian-American teenager living in California, and her high school teacher assigns her to start keeping a journal to learn about existentialism. This novel packs in a lot of different aspects: a (surprisingly great) introduction to what existentialism is, Tina's cultural South Asian heritage, the difficulties and angsts of being a teenager, and more. The whimsical illustrations by Mari Araki enhance the experience and really make you feel like you're reading Tina's journal, seeing into her thoughts and learning how she truly thinks and feels. (As an aside, if you've been looking to try out comics, this is a great starting point for those who aren't necessarily comfortable with the medium.)
Lovetorn – Kavita Daswani
Kavita Daswani has written quite a few novels for adults on the South Asian experience, but it's only recently that she's tried her hand at YA fiction. She's released two YA novels, Indie Girl and Lovetorn, and it's the latter of these that I really enjoyed. Shalini is a young woman who has come to the United States from India. She's new to the American way of life, and she clings to Vikram, the boy in India who she's been promised to since she was three years old. But as she meets new people in and tries to fit in, she realizes that holding onto what's safe may not be what's best for her. This is great because there aren't a lot of South Asian YA novels that deal with this transitional period, coming to the United States as a teenager and trying to figure things out.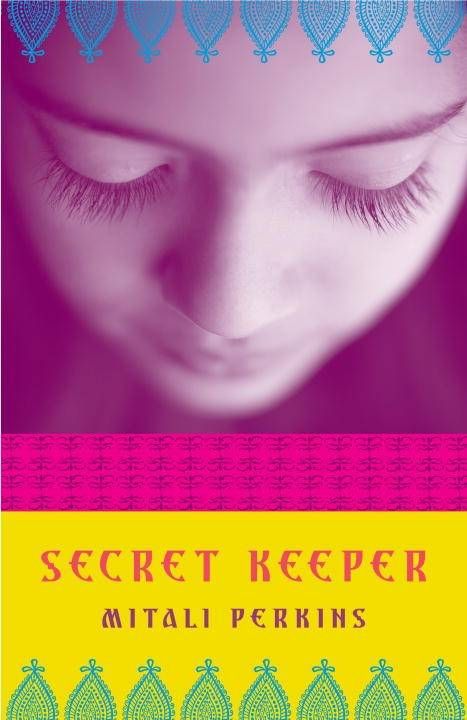 Secret Keeper – Mitali Perkins
Mitali Perkins is a very popular YA and children's novelist, and she's written quite a few books about the South Asian experience. Secret Keeper is set during the 1970s in India, a time of unrest and uncertainty during Indira Gandhi's tenure as Prime Minister. Being a second daughter, Asha was raised with all the freedoms of a boy, until one day all that changed. Asha's father lost his job in Calcutta, and she, her sister, and her mother are forced to move in with their relatives in Delhi while Asha's father goes to the United States to look for a job. Asha is expected to act like a demure woman getting ready for marriage, even though at seventeen years old, she knows she's not ready. Perkins addresses many different issues in this book, from the troubles associated with arranged marriage, the treatment of women in India, and the expectations for the behavior of girls. Though things have changed in India since this time, as Perkins points out, they haven't changed enough.
Shine Coconut Moon – Neesha Meminger
Meminger's novel deals with the trauma that 9/11 had on South Asian teens through Sam, a sixteen-year-old Indian American girl who hasn't ever given her heritage much of a thought. But when her Sikh uncle shows up after 9/11 wanting to reconnect Sam with her heritage, things change in a flash. Though Sam is open to learning about who she is, those surrounding her see her uncle's turban as a threat. It's a great look at how South Asian teens often think of themselves as typical American teenagers; it's others who see them as outsiders and foreigners.
____________________
We've launched a new site devoted to comics: Panels. You can follow on Twitter and Facebook.