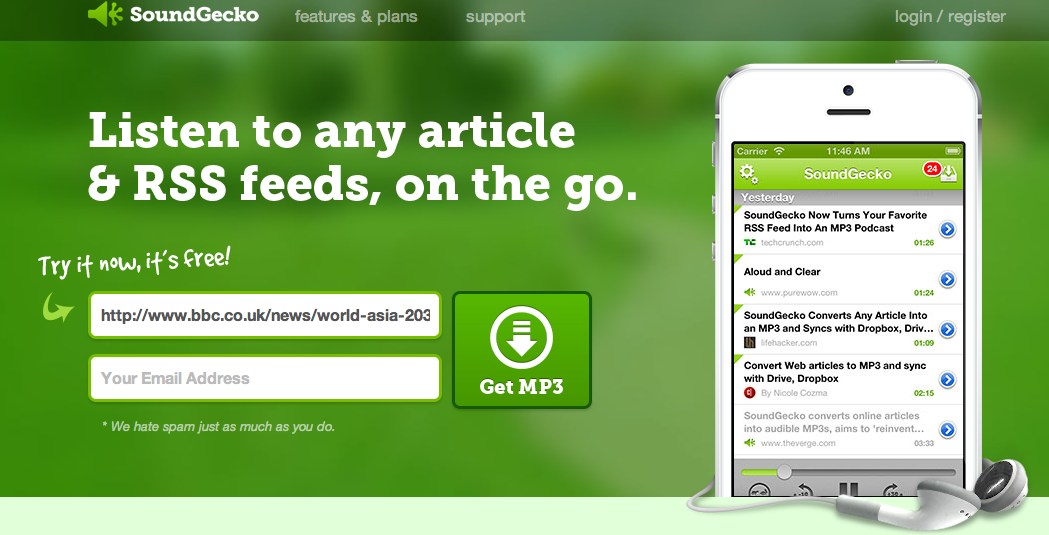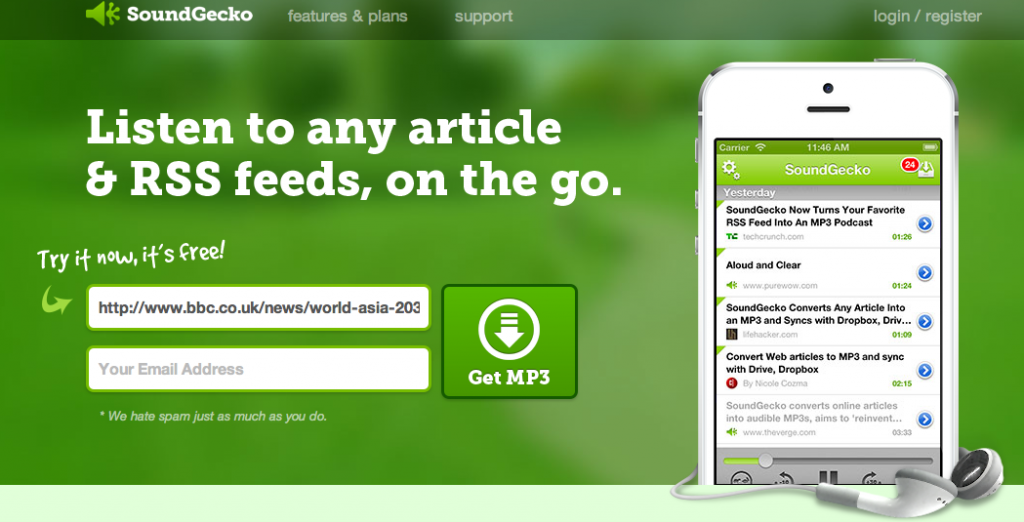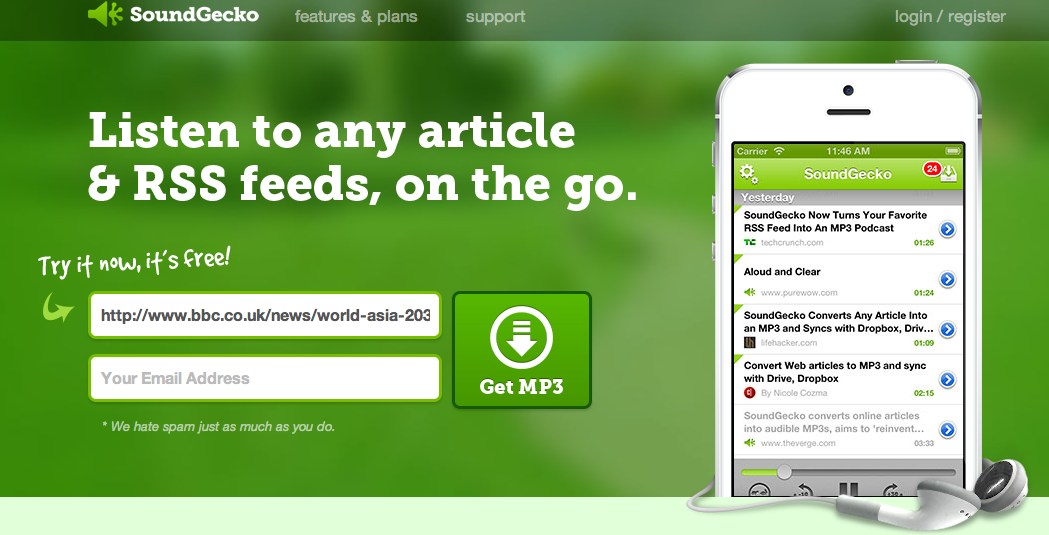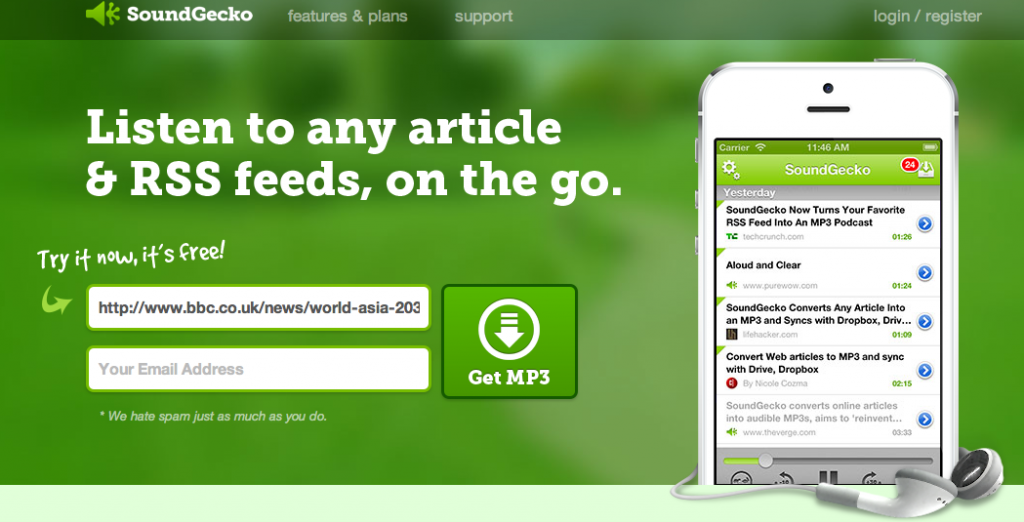 When I used to commute to work, I lived on audiobooks. Listening to books made the time go by more quickly than listening to music. I also loved talk radio, but often they would talk about something I wasn't interested in after I had just caught the tail end of a really interesting piece (and wanted more!). Mind you this was before car radios had the ability to rewind a program or my smart phone had the app for NPR and all of my favorite talk radio shows (and no, this was not 1912, it was only a few years ago). Even though now we have all of the previously mentioned helps at our fingertips, it can still be annoying to have to sort through an app to find a show that interests you but only lasts half an hour before you have to grab your phone and search again. Enter SoundGecko, where you can fill your own playlist of items that you have handpicked for yourself.
If you like listening to books, why not also listen to articles? Many of us religiously read magazines that have long and interesting articles, yet come to our houses at such a rapid rate that we never get a chance to read everything that we have bookmarked. If you fit that description, SoundGecko might be your new best friend. It's an app that translates articles into audio, right from your phone.
It's a free service that allows you to send an article to your SoundGecko account from a website, RSS feed, or PDF and it will translate it from text to speech. For a small monthly subscription you can upgrade to a Plus or a Pro account, which gives you the ability to translate more articles per day. You can see the different plans and features here.