This post on songs influenced by Edgar Allan Poe is sponsored by Flatiron Books, publishers of His Hideous Heart, a collection of 13 of Edgar Allan Poe's most unsettling tales reimagined.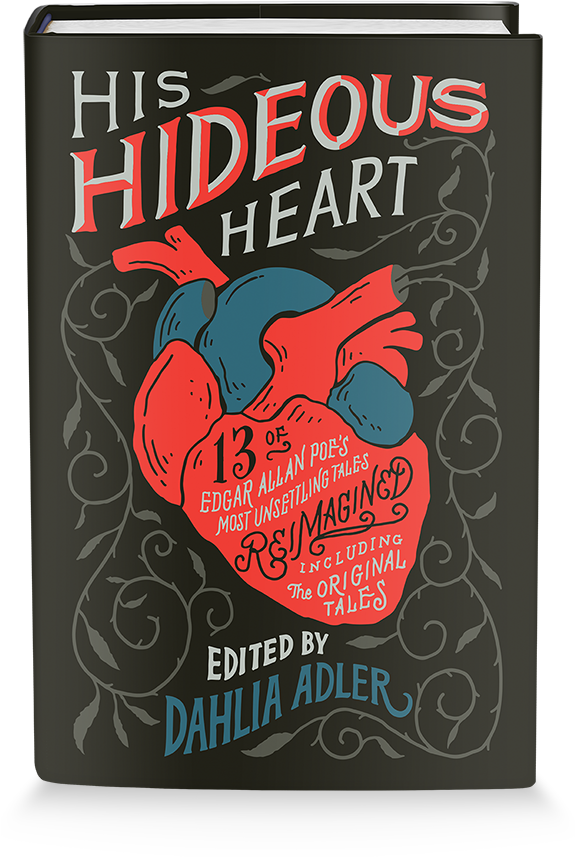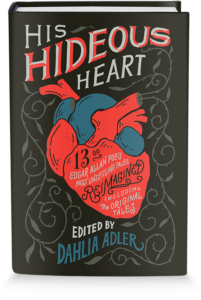 13 young adult authors… 13 heart-stopping tales… This collection will "delight longtime Poe fans just as much as readers who haven't read the classics" (Beth Revis).
---
Edgar Allan Poe's influence is so ingrained in our cultural psyche that he kickstarted an entirely new literary genre, became synonymous with goth fiction, and wove himself into the fabric of mainstream culture and pedagogic discourse alike. Y'all, my freshman year English class watched The Simpson's rendition of "The Raven" when we were covering Poe. (And it's so good!)
Poe struck a collective cultural chord. It's a given that he'd be hugely influential on musicians, too. His stories are atmospheric and take on a life beyond the pages they're captured in; his poetry is melodic and haunting. For the last century, musicians and composers have taken those well-known gothic tales and spun them into homages that reinvent Poe's work in a vast variety of musical genres.
If you have a favorite Poe work, plug in those headphones and check out the curated list of music it influenced below.
The Raven
Is there a more perfect gloomy, gothic, and eerie poem to set some weeping violins, dramatic piano, or thrashing guitars to? Quoth the Raven, "No" (or something like that). These The Raven–inspired songs will make you think of massive haunted manors, fog-choked graveyards, loneliness, and loss; the longer you listen, the more liable you'll be to throw a velvet-lined cloak over your shoulders and wander a drafty castle in the middle of the night, holding up a candelabra and looking for where the tap-tap-tapping is coming from.
Queen, "Nevermore"
Alan Parsons Project, "The Raven"
Utada Hikaru, "Kremlin Dusk"
The Tell-Tale Heart
There are so many ways that thematic elements of "The Tell-Tale Heart" can be repurposed and reimagined, but the core of this story—the tattletale of a beating heart, signifying a physical or metaphorical end and the guilt that goes along with it—is ever present. Underneath the floorboards.
Soda Estereo, "Corazón Delator"
Escape the Fate, "When I Go Out, I Want to Go Out On a Chariot of Fire"
The Pit and the Pendulum
For such a dramatic and dark tale, an equally dramatic listening experience is a must. Nightwish delivers.
Nightwish, "The Poet and the Pendulum"
The Black Cat
If you had to pick a musical genre to represent the harbinger of dastardly narrator ill deeds that is Pluto the cat, it has to be jazzy big band. Don't question it—just listen.
Buddy Morrow & His Orchestra, "The Black Cat"
Annabel Lee
Tragic love poems = tragic love songs, every time. Poe's last completed poem, and one of his most famous, is ripe for the picking with its rhythmic, woefully melancholy verses, and it translates beautifully to a variety of genres. These songs in particular will renew your appreciation for this sad and lovely Poe work.
Sarah Jarosz, "Annabel Lee"
Black Rebel Motorcycle Club, "Annabel Lee"