Lists
Songs Based on Books & Authors: A Playlist
Sometimes, you just have to get your geek on. These hardest of core freak-outs generally occur when two of your geek realms collide. For some this is comics about zombies, or movies about comics, or superhero iPhone cases, or Star Wars cartoons, or 8-bit versions of 1980s one-hit wonders.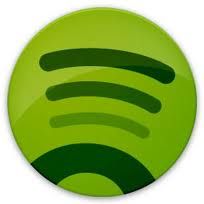 Last night, a collision between two of my geek fetishes resulted in this: "Because the Book Brings You Back," a Spotify playlist of songs based on literary works and the authors who wrote them. (Really, this is three fetishes: books, music, and ways of making playlists. Or as we used to call them "mixtapes.")
It's not exhaustive, authoritative, or even really representative. What it is is 28 tracks of nerdy fun. The full playlist is copied below, but here are a few highlights:
Most Unlikely Book to Inspire an Emmylou Harris/Dave Matthews Duet: My Antonia by Willa Cather.
I guess it's wistfully agrarian (Emmylou's wheelhouse), but this is also generally agreed to be the most boring book assigned in high school English courses. They boiled down the book a bit and made it more of a love story than it really is, but it's a decent song. I could live without the echoy harmonica though.
Seemingly Random But Actually Makes A Lot of Sense: The Ballad of Dorothy Parker by Prince
In their day, both were hipper than hip, more versatile than any of their peers, and possessed towering talent. Both are also keenly interested in crossing boundaries, keeping us guessing, and are probably more admired than loved (unfairly so).
Song Which Would Most Please The Source of Inspiration: The Origin of Love from Hedwig and The Angry Inch
This song is from a musical about the lead-singer of a rock group whose botched gender re-assignment surgery has left him…now her….with a lifeless "angry inch" between her legs. It's a story about love, social mores, immigration, glory, and jealousy–all themes which would have pleased Aristophanes, who inspired this particular song with his origin story of humanity, which posits that originally we all were two-headed beings who, because Zeus was jealous of our happiness, were all split in two. "Love," a desire to find our missing half, was the result. James Cameron Mitchell plays Hedwig, the main character, as a melancholy hybrid of Ziggy Stardust and Dr. Frank-N-Furter. You cannot make this stuff up. And you also cannot believe how good this song really is.
Nerd Supernova: Rivendell by Rush
A nerd-cult band sings a song about the elvish capitol from the godfather of nerd-cult books. This is the root of the root of cultural geekery.
__________________________
If you've got ideas for additions, I am going to use this playlist as the kernel for a more comprehensive playlist, so let me know in the comments if you've got candidates for inclusion. You should also check out Greg's spin on a similar theme: Book Nerd Songs. Also, thanks to Rachel for pointing me to the cheesily adorable "House on Pooh Corner."
__________________________
Here is the full playlist:
Bruce Springsteen & The E Street Band – The Ghost Of Tom Joad
Iron Maiden – Brave New World
Nickel Creek – Eveline
Cream – Tales Of Brave Ulysses
Emmylou Harris – My Antonia
Sonic Youth – Pattern Recognition
Phish – Prince Caspian
The Police – Tea In The Sahara
Green Day – Who Wrote Holden Caulfield? (Live)
10,000 Maniacs – Hey Jack Kerouac
The Decemberists – Song for Myla Goldberg
Prince – The Ballad Of Dorothy Parker
Rush – Rivendell
Modest Mouse – Bukowski
The Reflections – (Just Like) Romeo And Juliet
Ryan Adams – Sylvia Plath
Aimee Mann – Jacob Marley's Chain
Richard Kiley – Man of La Mancha (I, Don Quixote)
Guns N' Roses – Catcher In The Rye
David Bowie – 1984
Lou Reed – Romeo Had Juliette
Titus Andronicus – Richard II Or Extraordinary Popular Dimensions And The Madness Of Crowds (Responsible Hate Anthem)
Sufjan Stevens – A Good Man Is Hard To Find
Steely Dan – Home At Last
Jefferson Airplane – White Rabbit
Nitty Gritty Dirt Band – House At Pooh Corner
Company of Thieves – Oscar Wilde
Counting Crows – Rain King