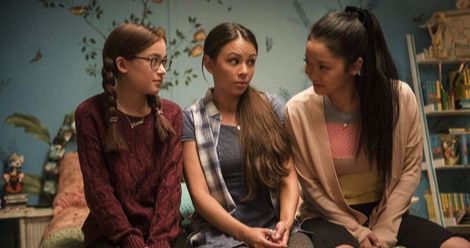 This content contains affiliate links. When you buy through these links, we may earn an affiliate commission.
This list of books to read if you love the Song Covey sisters is a guest post from Abigail Clarkin. Abigail is a recent graduate from the University of Rhode Island who can often be found holding a book in one hand and an ice cream cone in the other. When she is not devouring stories (or dessert), Abigail enjoys working at a charming, small library in Rhode Island, training for her third half marathon, jamming out at folk concerts, and writing poetry about growing up with eight brothers and sisters.
---
The world, thanks to Netflix bringing To All the Boys I've Loved Before to life, is finally catching up on the fact that YA fiction is the jam. As viewers and readers alike follow Lara Jean onscreen, let's not forget about one of the reasons the trilogy is so beloved: the Song Covey sisters and their dramatic but sweet relationships with one another.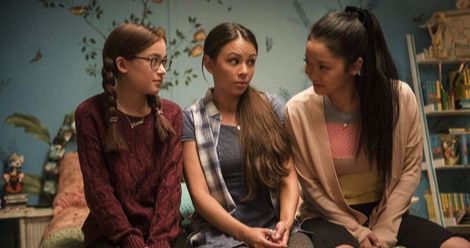 For those hungry to read more about siblings and all the pain and laughter that accompanies family, here are three contemporary young adult books to check out next.
It's wedding season! What better time to see true sibling dynamics than when everyone is home and prepping for a wedding and not at all stressed? With Charlie Grant's older sister getting married, all five of the Grant siblings are going to finally be together, just like old times. Unfortunately for Charlie, big families rarely function predictably, and it is up to her to both make sure the wedding goes off smoothly and make sure all of her siblings behave (including Mike, the brother she sometimes wishes she didn't have). No matter what craziness is headed her way, Charlie is armed with dozens of doughnuts, a surprise pet dog, and a love big enough to bring her whole family together one last time.
There is nothing like having family stand beside you when standing up to injustice. When Starr witnesses the murder of her childhood best friend in a horrific act of police brutality, she finds herself at a crossroad: stay silent and live with the guilt, or speak up and face the criticism, hatred, and judgment. Thankfully, Starr's older brother Seven is one of the people by her side as she makes her choice and deals with the repercussions. From their ritual of playing basketball in the park, to Seven supporting Starr as she reacts and processes what she is going through, Seven is the protective—but not smothering—older brother I think many of us only dream of having. (P.S. Make sure to read this before going to see the film in theaters.)
Sydney has a complicated relationship with her incarcerated older brother as she tries to find her way through high school while trapped in the shadow of his reputation. However, she does have the chance to get to know two siblings, Mac and Layla Chatham, who remain close no matter what life throws at them. Layla and Mac know how to work as a team, whether from working at their family-owned restaurant, Seaside Pizza, watching over their mother in her deteriorating state of health, or always looking out for one another. Whenever Layla finds herself in a less than savory situation, Mac is always ready to drop everything if she needs him. Even with all the teasing from Layla about Mac's healthy eating habits and constant band practices, she is Mac's biggest fan and supporter.
Throughout the YA genre, we see shocking betrayals (Divergent, anyone?), confusing love triangles (Maven, Cal, and Mare still make my heart hurt), and countless misunderstandings between siblings that end in irreparable hurt and severed relationships. Perhaps that is why To All the Boys I've Loved Before is so refreshing: while Lara Jean, Kitty, and Margot have their sometimes heartbreaking and sometimes hilarious issues—including their own love triangle—in the end, their love for each other is more important.